The Greek islands and mainland were made for summer
Greece enjoys summer from May till October, with every day making you want to celebrate everything magical about the islands and mainland.
Historic treasures
Summer in Greece is about ancient temples and gazing out at the Aegean Sea. The Portara in Naxos, the sanctuaries of Delos, Skarkos in Ios, Faistos in Heraklion… famous summer destinations where the past is illuminated by the radiant Mediterranean sun.
Ancient Olympia, Knossos and the Ancient Valley of Gortyna, the monasteries of Mt Athos, Akrotiri in Santorini… they are all just a stone's throw from the sea and are a must for any summer holiday itinerary. As should the archaeological museums, Byzantine monasteries, castles, towers, and ancient trails.
The Greek islands
Travelling to the Aegean and Ionian seas is to discover Greece at its most irresistible. Donoussa, Schinoussa, Anafi, Kimolos, Halki, Kastelorizo… You've probably never even heard of them before. From Symi to Ikaria and Amorgos, Tilos, Kalymnos, Alonissos, Samothraki, Ithaca, Paxi, exotic Antipaxi, and the lush, green island of Lefkada. You'll share meze, ouzo and local wine with fishermen, friendly villagers, and housewives who bake bread in wood-burning ovens.
A taste of authentic Greece
Over treats and delicacies like amygdalota (crushed almond shortbread), soumada (almond syrup), mastiha, homemade lemonade and aromatic Greek coffee, the locals will share the stories of their land. Myths, customs and traditions are still alive, passed down from generation to generation through word of mouth. They' ll share improvised poems and songs, and you' ll want to hum along. Summer in Greece is generous and pure.
Energised by the summer vibe
For water sports enthusiasts, the Greek summer provides the perfect backdrop: Perivolos in Santorini, Psarou, Paradise and Paranga in Mykonos, Punda Beach in Paros and Mylopotas in Ios.
Multicoloured kiteboards and windsurf sails play in the waves and the wind. Vouliagmeni on the Athenian Riviera, Paros, Mili and Vassiliki beaches in Lefkada, Prasonisi in Rhodes, Sigri in Lesvos and Sarti in Halkidiki… wherever you are, you're all one under the sun.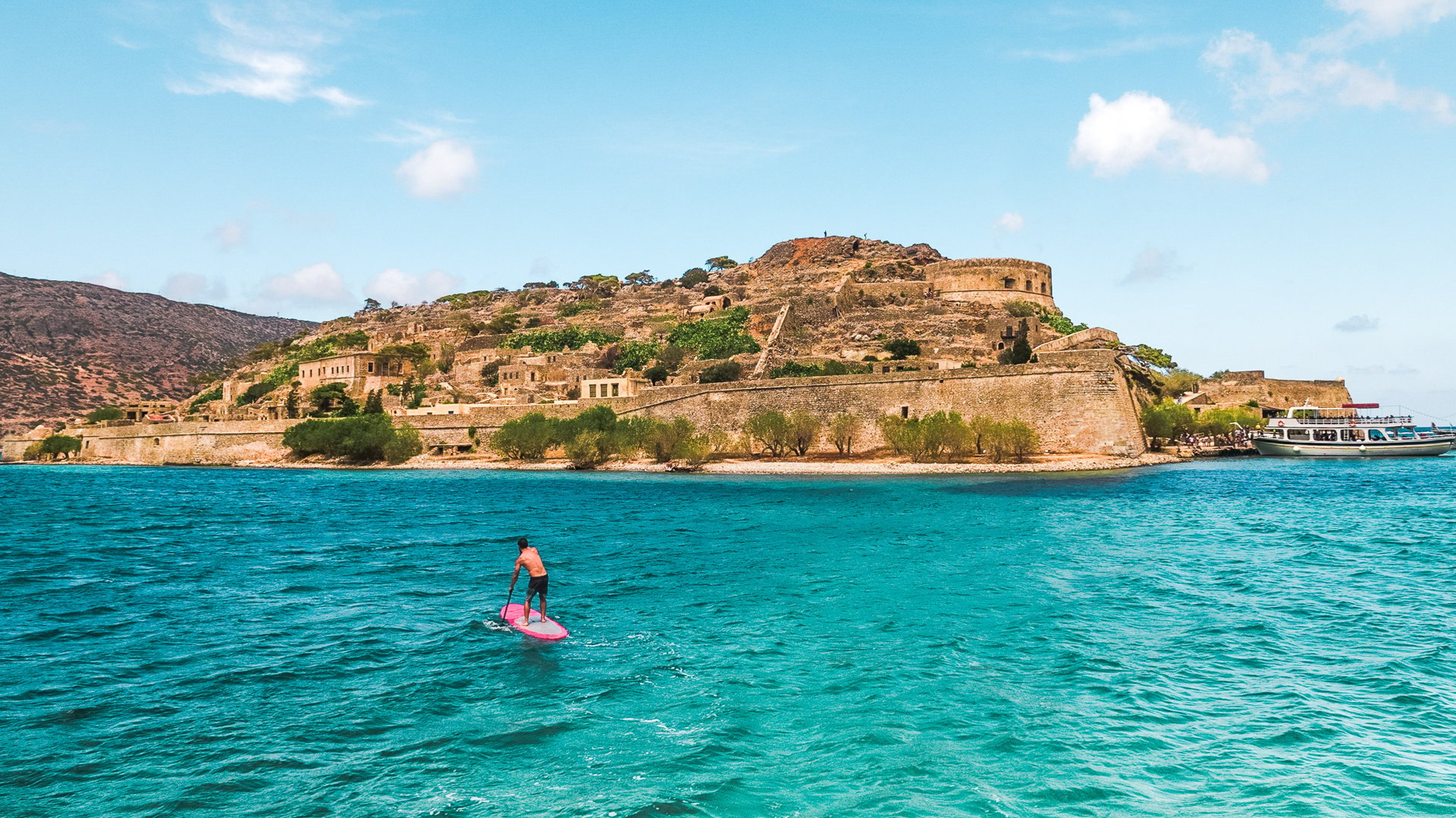 The Mediterranean diet
Day after day, one culinary treat follows another. The Greek summer is when the Mediterranean diet comes into its own, overflowing with flavours and aromas. Wild greens, fragrant fruits, legumes, vegetables, cheese, warm bread, extra-virgin olive oil, fresh fish and seafood, homemade wine. Every place in Greece has its own microclimate and every village, island and city its own recipes. Whether you are walking with a slice of juicy watermelon along the beach, or indulging in a gourmet meal made with local produce, whether you're dipping a slice of bread into pure olive oil or eating an oyster straight from the sea, the delicious flavours will delight your taste buds.
Feel the wind in your sails
Award-winning marinas, picturesque fishing ports, hidden beaches and bays with emerald water. More than 6,000 islands and islets and a coastline of more than 14,500km – what more could yachting and sailing enthusiasts ask for! The summer winds in the Aegean are perfect for competitive sailing, while the calmer waters of the Ionian are ideal for smooth sailing. Santorini. Mykonos. Milos. Crete. Lefkada. Corfu. Zakynthos. Paxi… the list goes on and on.
Dive into the fun
Easy conversations, music, moonlight swimming… The barman concocts a new cocktail recipe and treats you to shots with exotic flavours. The music pulses and the dancing begins, the lively crowd all under the spell of a local DJ. Greek summer is synonymous with the nightlife that lasts till the small hours! And the next morning, with that first dip in the sea, your mind and body will be revived.
You're all invited...
…to the fairs and festivals of August 15 throughout Greece, with their rituals, lutes and treats… to the traditional weddings and the bridal procession through the island's cobblestone streets… to the Saint's Day fairs, where the locals serve you homemade food, raki and wine… to the big parties, the cultural events and concerts at the open-air theatres overlooking the sea, or in the medieval fortresses...to the gastronomy festivals and ouzo celebrations. Hospitable and open-hearted, Greeks are always ready to welcome you with open arms and give you the best of what their home has to offer. Because they want you to get to know Greece as it is – pure and authentic.
Away from the beach
No matter what beach in Greece you find yourself on, it's worth exploring inland. Nearby, you'll find traditional villages with shady squares lined with coffee shops, an archaeological site, an important museum, trails and parks, lakes and wetlands. Popular destinations that offer unforgettable summer experiences include Pelion, Crete, Messinia, Mani, Nafplio, Katerini, Preveza and Parga, Ilia and of course the Athenian Riviera with Cape Sounion. These are just some of the places that will impress you, without ever having to leave the sea breeze.
Book your trip
All your holiday planning needs in one place, letting you book direct and benefit from official online rates
Group
Group
10 hours
Free cancellation
Not sure? You can cancel this reservation up to 6 days in advance for a full refund
Group
4.5 hours / 10 km (6 miles)
Free cancellation
Not sure? You can cancel this reservation up to 8 days in advance for a full refund.