EXPERIENCE
How to get the best out of beach life in Mykonos
Beach life in Mykonos isn't just about fine sand and Aegean views. It's also about high-end restaurants and VIP service, sunset cocktails and beach parties, and boutique shops (if you get the urge to splash out in another way) and water sports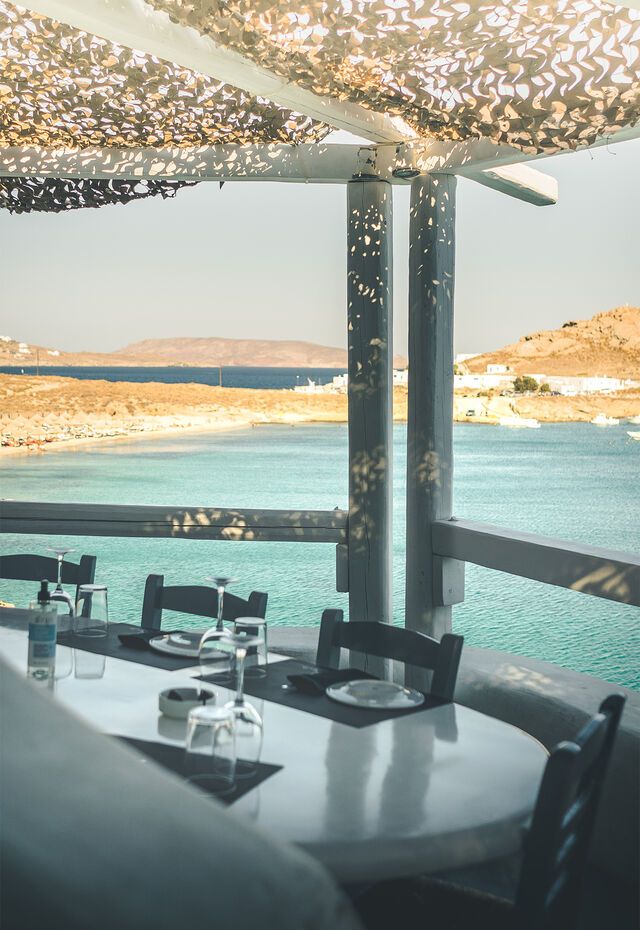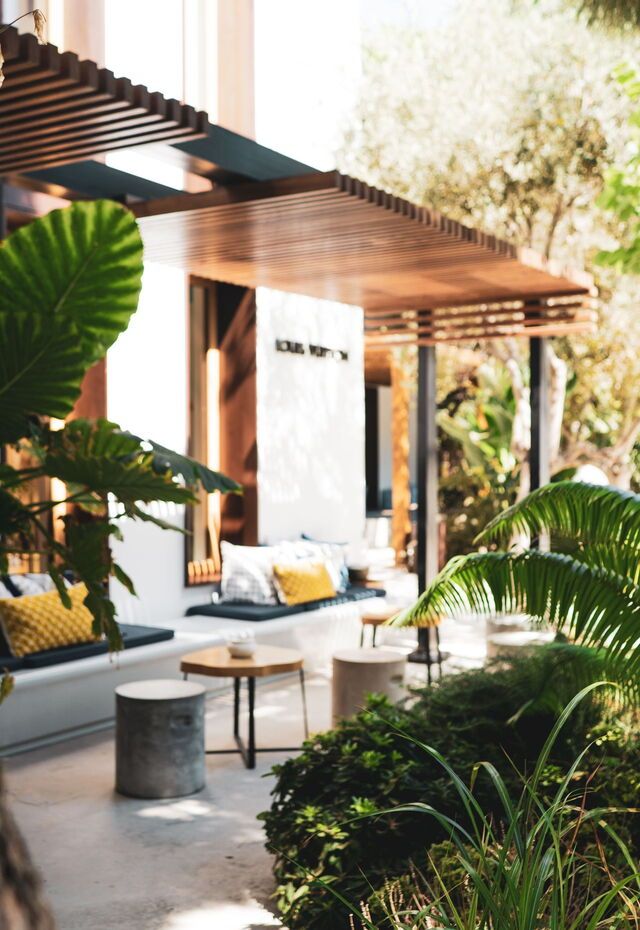 Duration
2 - 4 days
Season
April - October
OVERVIEW
The best of beach life in Mykonos
Every day in Mykonos repays you in ways you could never have imagined. So when it comes to its world-renowned beaches, it's worth choosing as carefully as if they're covered in gold dust, not sand. Because that's how you're about to feel.
What will it be today? Fine dining with exquisite local and international tastes? Chargrilled fish and local delicacies in tavernas given a modern twist? Sunset cocktails and dancing to a renowned DJ long into the night? Buying that irresistible little something you spotted in a luxury boutique right by the sea? The adrenaline rush of water skiing or kite-surfing? Or a combination of all of the above?
This, after all, is the island where every experience is unforgettable. Just say the word and the beaches will do the rest.
DON'T MISS
The best of Mykonos beach life
Elegant tastes and legendary nightlife
Ever wonder what luxury tastes like? On beaches such as Ornos, Psarou, Platis Gialos, Paraga, Paradise, Super Paradise, Kalo Livadi, Ftelia, Panormos, Agios Ioannis and Agia Anna next to Kalafatis… you're about to find out. The service is VIP and seafood comes in the form of lobster and pasta with prawns and clams. Or perhaps you're in a sushi mood? Or for Kobe beef, Iranian beluga caviar and dishes as inventive as seabass with chilli and fruit of the forest. And more than anything, you'll adore the fresh Mykonian produce, so beautifully presented you won't know whether to photograph or eat it. And for the evening, how about a sunset cocktail made by an expert mixologist? Before the DJ starts up and the dancing begins. And all this to the sound of the Aegean waves lapping the shoreline.
Traditional and modern tavernas on the beach
Or perhaps it's a different kind of luxury you're after. We're talking about the feeling of being at a beach taverna, where the dishes ooze creativity and love and come perfectly presented. You might even be able to feel the warmth of the smooth golden sand beneath your feet. Prepare for fish caught the very same day, salads bursting with the colour of local produce, Mykonian onion pie or stuffed tomatoes and peppers. Head to Agia Anna (Paraga), Kalafatis, Megali Ammos, Ftelia, Panormos, Agios Stefanos and Lia or perhaps Agrari, Agios Sostis and Fokos and you'll find what you're looking for. Even in the more cosmopolitan Elia and Ornos, there are traditional tavernas, many serving local specialities for decades. With a glass of ouzo or chilled wine in hand, you'll still be there at sunset.
Splashing out at the shops
An activity you probably never thought you'd combine with a day at the beach. Shopping! There's a wide range of shops right by many beaches, from stores with international luxury brands at Psarou to little boutiques with men's and women's wear at Super Paradise, Kalo Livadi, Ornos, Panormos and others. A tip is to look out for the sandals, handmade bags and straw hats at Elia, made by Greek and international designers, and the boho-chic choices at Paraga, Ftelia and the more remote Lia. It's enough to keep you off the beach. For a bit.
Getting active with watersports
And then there are the days when the sea calls you to get active. We're talking about tubing, water skiing, parasailing, wakeboarding and fly-boating. Super Paradise, Elia, Kalafatis (one of the most popular because of its size), Kalo Livadi, Platis Gialos and even quiet Agrari have popular watersports centres. And you can book yourself kite-surfing lessons at Korfos and Ftelia and go diving at Paradise, Lia and Kalafatis.
GET PLANNING
How do you get from the airport to Mykonos town?
- There are regular buses and taxis from the airport, around 3.5km from Hora. You can also hire a car from the airport.
How do you get from the port to Mykonos town?
- There are buses and taxis from both the New Port and Old Port to Hora (2.5/3.5km) and a sea bus service from the Old Port from April-November (8mins). You can also walk from Hora along the coast road (approx. 35min
When is the best time to visit Mykonos?
You can visit Mykonos all year round but the complete sun & beach experience, with most stores and facilities open, is from April-October.
Mykonos is very popular from June-August, so it's worth visiting in April to early June or late September and October.
Autumn
Spring
Summer
Winter