EXPERIENCE
Explore the hiking paths of Pelion
There are walks you can do right across Pelion, taking you through a rich landscape of forests, streams and waterfalls and through fabulous mountain and seaside villages.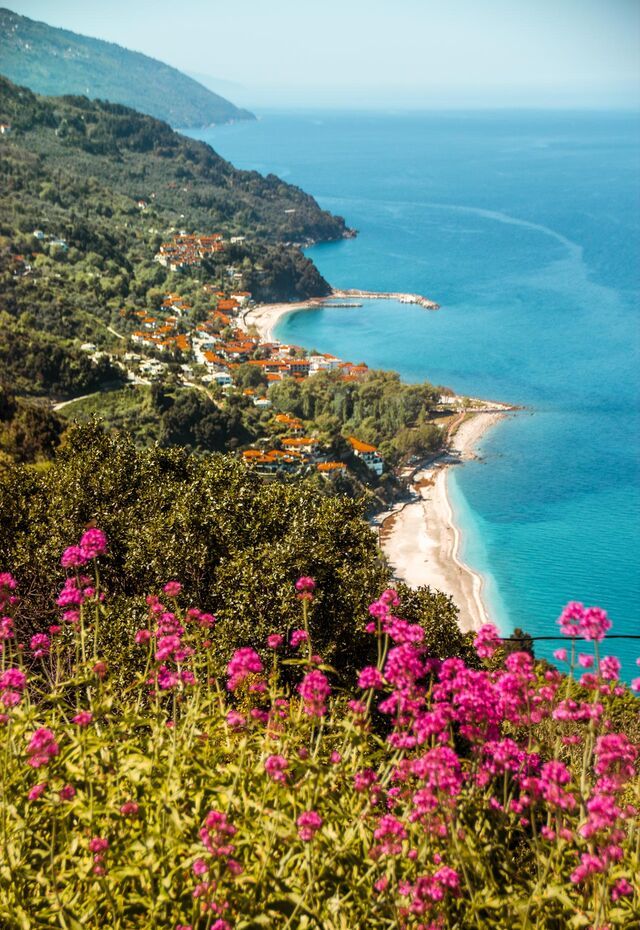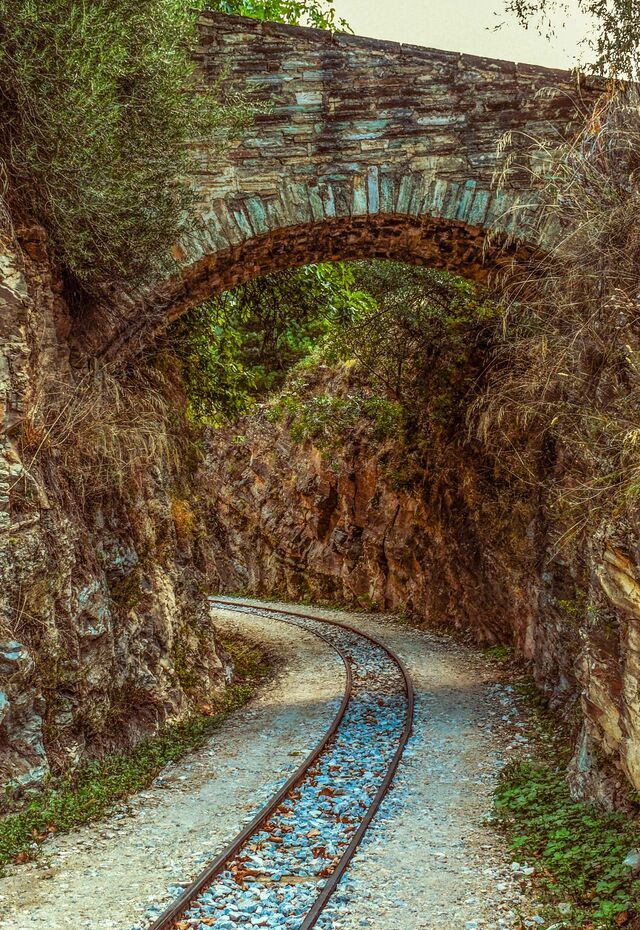 Duration
4 - 5 hrs
Season
All year round
OVERVIEW
It is said that Mt Pelion was the summer residence of the gods of Olympus. Filled with streams, forests, flowers and a rich assortment of wildlife and scenery, including a mountainside dropping right to the Aegean Sea, it's not hard to see why. The only surprise is that they didn't vote to move here permanently and join the centaurs already living here – for Pelion truly is a place for all seasons.

Today, the magical landscape has the added attraction of footpaths leading through the forest, stone bridges crossing ravines and streams, and 24 picturesque villages, some with views of the Pegasetic Gulf and the city of Volos. As well, of course, as the caves and waterfalls that would have been there in the days of gods and centaurs.

You can enjoy it all with dozens of hiking paths found right across the peninsula, many requiring only a gentle stroll. The entire northern part of the region is a conservation area (protected by the EU's Habitats Directive), containing more than 1,500 species of plants and trees – including fir, pine and beech. And all those villages make a perfect pit-stop for lunch or something sweet – which is more than welcome because, with all that fresh mountain air or a swim to end your walk, you'll work up a god-like appetite.

DON'T MISS
There are plenty of hikes to choose from, but the one described here is a circular route from Kala Nera (on the south coast) through the villages of Vyzitsa and Milies and back to Kala Nera. It has the advantage of following Pelion's old Moutzouris Railway line for part of the way.
Kala Nera
What better place to start a hike than a village with a sandy beach? The rich vegetation starts as soon as you set off inland, following signs for Argyraiika. There are plenty of restaurants, cafes and hotels if you want to stay here. And if you're visiting during the swimming season, you can end your hike with a dip in the Aegean.
Kamara Argyraiika
This is where you pick up the Moutzouris railway track. It is part of a rail line built at the end of the 19th century, connecting Volos with Lehonia. It passes over arched bridges and through narrow tunnels and allowed previously remote communities to thrive. The station here is called Argyraiika and, as you follow the tracks, there are beautiful views to the Pegasetic Gulf.
Vyzitsa
You now enter the most scenic part of the walk. Before reaching the village of Vyzitsa, you pass by the Church of Timios Stavros (keep an eye out for the little Chapel of Agios Taxiarhis perched on the cliffside above you). After that comes the Katafidi Waterfall and, soon after, the first houses of Vyzitsa, a preserved settlement at an altitude of 550m. The listed village is one of the highlights of Pelion, with cobblestone streets, slate-roofed mansion houses and a village square with a centuries-old plane tree. You leave the village on the footpath passing near the Church of Agios Ioannis Prodromos, which you can also visit.
Milies
Continuing along the railway tracks, you pass through the forest towards Milies. But before reaching the train station, take a detour of around 500m out of town to the De Chirico (or Taxiarhes) steel bridge. It is distinctive because the lines curve along the bridge. Heading back to Milies, you can have a wonderful meal in the village and visit the little Church of Taxiarhes, notable for its beautiful 18th-century frescoes, painted over more than three decades by a single monk.
The Centaur's Cave
On the path out of Miles you will pass the Cave of Chiron the Centaur. Chiron was a centaur (the mythical creatures with the head, arms and torso of a man and the body and legs of a horse) who, according to legend, taught Achilles, Hercules and local boy Jason (of Argonaut and Golden Fleece fame). The cave has a fantastic aura, in parts reaching a height of 10-15m and elsewhere having a collapsed roof. Soak up the atmosphere before heading back towards Kala Nera.
GET PLANNING
To Volos
From Athens
By car: 331km (3hrs 25min)
By train: From Larisis Station (via Larisa). More information
By bus
From Thessaloniki
From Volos
By car or taxi:

Το Kala Nera: 20km (30mins)
To Milies: 28km (45mins)
To Vyzitsa: 31km(50mins)
To Pinakoti: 27km (1hr15min)

By bus: More information

You can visit Pelion all year round, with each season offering something different.
If you hike in spring, you'll find plenty of streams with running water and wildflowers, whilst autumn is atmospheric because of the falling leaves.
Autumn
Spring
Summer
Winter
Distance: 13.3km
Highest Point: 520m
Walking Time: 4hr45mins (up to 6hrs with stops)
Difficulty (1/5)
There is plenty of accommodation in Pelion's villages.
For this experience, to stay by the sea you can choose Kala Nera (recommended in the summer) and for a mountain village Vyzitsa, Milies or Pinakoti are ideal.
Another option is the lively city of Volos, where you'll find everything you could need (including locally brewed tsipouro).
Make sure you have all the correct equipment before setting out: