EXPERIENCE
Exploring the hiking paths of Meteora
Unsplash
How better to explore these miracles of nature and human endeavour than to pull on a pair of hiking shoes and set out amidst the beauty of Meteora?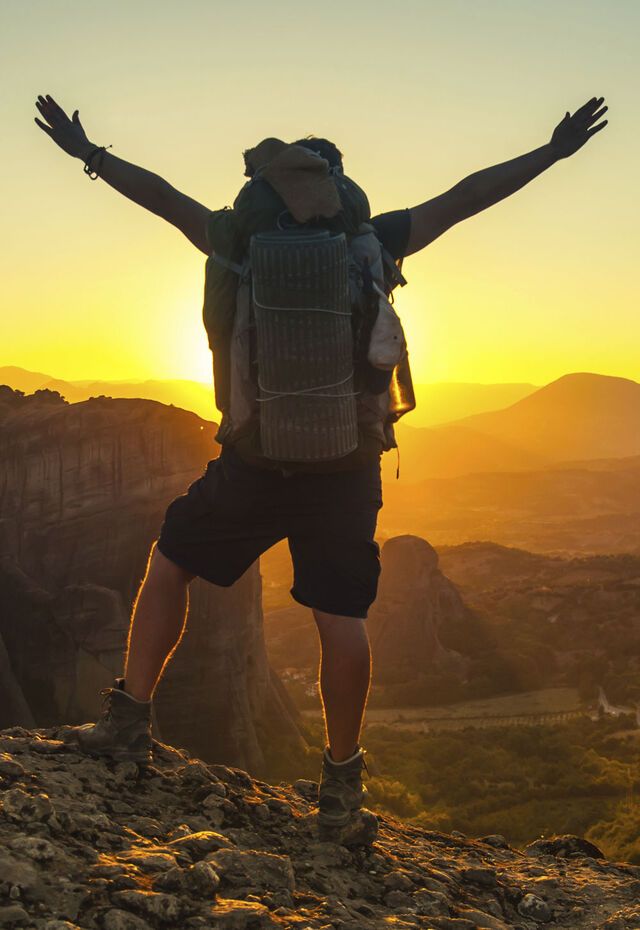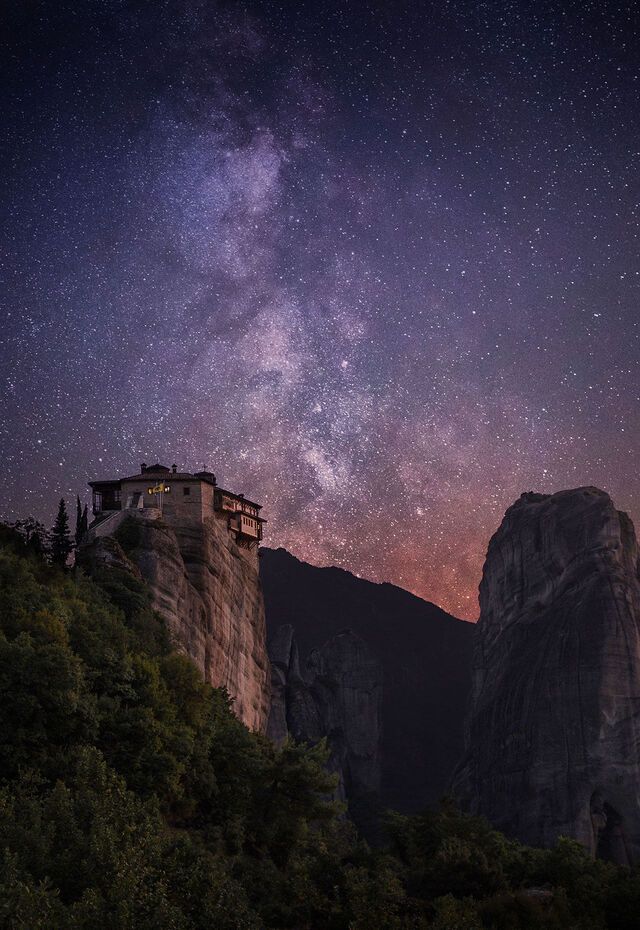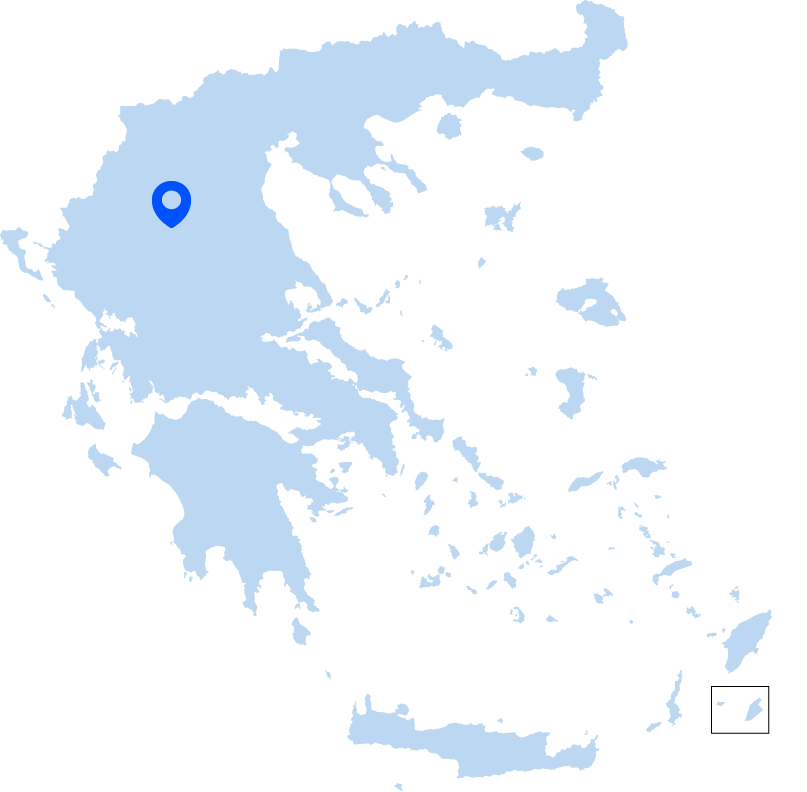 Duration
4 - 5 hrs 
Season
All year round
OVERVIEW
More than any other place in Greece, Meteora is where nature and spirituality converge most spectacularly. So you can stand there and admire the needle-like rock formations as miracles of geology and the monasteries as impossibly perched eyries… or you can put on a pair of walking shoes and explore them as one of the great hiking locations of Greece.

Don't be fooled by the dramatic scenery. The magic of walking in Meteora is that the hiking paths are truly for the entire family. Most follow a gentle incline (rising 200-500m) and the scenery is so spectacular that you'll have no trouble completing walks of around 8km.

There's nothing to stop you turning up and following a well-marked path. But the best experience is to join a group and benefit from inside knowledge.

How else are you going to follow the paths taken by monks, who first came here 15 centuries ago, and discover the caves they sought refuge in? You'll be shown around at least one monastery and learn what makes this a UNESCO World Heritage Site (if your eyes haven't told you already).
DON'T MISS
There are numerous paths to follow but a great place to start is Kastraki, a village just north of Kalambaka.
Pick up a path at St Nicholas, the monastery in the village, and head towards the cave of St George the Mandilas. Look out for the colourful headscarves pinned to the rockface by climbers
The path leads past the ruined monastery of Pantocrator and up through a lush forest to the restored monastery of Ypapanti and, finally, to the two largest monasteries, Great Meteoron and Varlaam.
Other walks take you to the Byzantine Church of the Virgin Mary or the Hermitages of Badova.
If you're on a guided tour, ask what plants and herbs around you are edible.
For afternoon strolls, find a spot for a sunset view that will make your heart skip a beat.
GET PLANNING
Distance: 7-8km
Elevation Gain: 200m
Walking time: 4-5hrs
Age: 7+

There's no need for technical hiking equipment when walking the hiking paths of Meteora.
To Kalampaka
From Athens:
From Thessaloniki:
To Trikala
From Athens:
From Thessaloniki:
Hiking in Meteora is an all-year-round experience, with each season offering its own palette of colours and charm.
Spring (March-May) is especially beautiful, with nature in full bloom and the hiking paths quieter than the peak summer months.
Autumn (September-late October) is also perfect for hiking, with fewer people and temperatures ideal to enjoy the changing colours of nature.
Check out the monastery opening days and times before you visit. They change from winter to summer.
If you visit over Orthodox Easter, there's a mystical atmosphere to the monasteries.
Autumn
Spring
Summer
Winter
Kalampaka has a rich history, with ancient and Byzantine attractions and plenty of hotels, eating options and shops with handmade souvenirs. You'll enjoy the sausages and dairy products, and make sure you don't leave without trying one of the homemade pies.
For something a bit quieter, the village of Kastraki is quaintness itself. Meaning 'small castle', it oozes peace and quiet. You'll love the stone-built houses with clay-tiled roofs.
If you are after something a little livelier, but with a charming riverside feel and residents who get about on bicycles, then head to Trikala, the nearest city.
Be aware that sleeveless tops, shorts and skirts over the knee are prohibited in monasteries. For ladies, skirts and shawls are available at the entrance.
There's no need for technical hiking equipment when walking the hiking paths of Meteora.
Otherwise, you'll be fine with: