EXPERIENCE
Fill up on Cretan authenticity in the villages of Chania
It doesn't matter how well you think you know Greece, if you haven't visited the Apokoronas villages of Chania, you haven't experienced Crete at its traditional best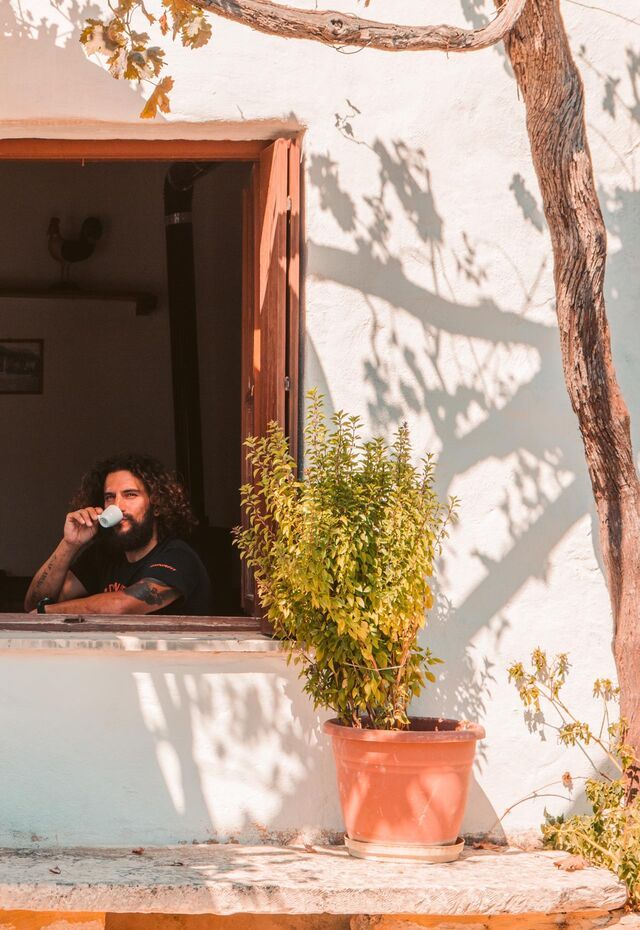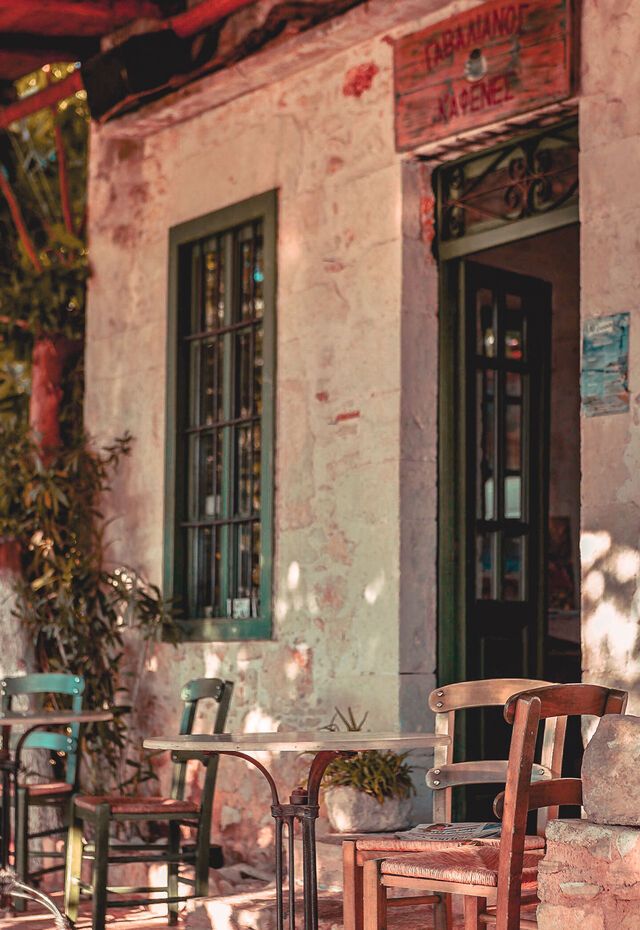 Duration
2 days
Season
All year round
OVERVIEW
Village-hopping in Chania, Crete
You'll immediately know you've looked into the soul of Crete when you visit the villages of Chania. And nowhere more so than in the Apokoronas villages, a collection of 34 settlements either by the coast or in the valleys of the legendary White Mountains.
So close to the city of Chania that you'll be astonished how completely they've kept their traditional ways, the villages radiate all the authenticity of this proud region of Crete.
The changing scenery of each season still determines the flow of daily life in Crete's villages, where smiling locals greet you as if they've known you forever.
If you come at the right time of year, you'll witness olive groves and vineyards in bloom or full of the collective energy of harvest. You can even visit olive presses still powered by watermill.
And how about visiting a distillery that creates the local firewater (raki) that fuels the endless banter of the locals? It's this love of life they so much want to share with you.
DON'T MISS
Highlights of the villages of Chania
With 34 Apokoronas villages, you could spend an entire holiday village-hopping in Chania, but here are some highlights not to be missed:
Vamos
Chania's principal village is the liveliest and deserves most time. Beyond the shops and tavernas of the main square, you can visit a winery nearby and there's also an excellent cheese factory. The 13th-century chapel of the Virgin Mary and the Karydi Monastery, with an arched olive oil press, are also well worth a visit. Every July, Vamos organises the largest Jazz Festival in Crete.
Douliana
With 40 houses and a total population of 200, there's a wonderfully cosy feel to Douliana, which is 100m above sea level. You could just soak up the atmosphere of the central square but you should also try one of the short walks from the village. There's one that passes through a forest to Gavalohori.
Gavalohori
You'll enjoy the stone houses, paved streets and churches, and especially the super-traditional Cretan coffee shops of Gavalohori. There's an interesting Folk Museum – with local costumes, old coins, weapons and traditional items of daily use – and a local Women's Cooperative has a shop that keeps old crafts alive, such as kopaneli, a form of lace needling with Byzantine roots.
Kalyves
If you're looking for a coastal village, Kalyves is a great choice. There's an old and new section, but that hasn't stopped it from retaining all its traditional feel. There are plenty of eating options, and accommodation too. And there's a beach just before the entrance, so your village-hopping doesn't interrupt your daily dose of beach-time.
Fres
Built on the foothills of the White Mountains, at an altitude of 220m, Fres is surrounded by olives groves and vineyards. Its large main square is the centre of village life and just outside the village is the intriguingly named church of Panagia of the Two Rocks (it was built on a rock that tumbled down the mountain and another boulder lies nearby).
Vrises
With bridges and waterside tavernas and cafes, Vrises is a village dominated by nature and running water (its name means springs). Just outside the village (on the road to Rethymno), there's a bridge dating to Greco-Roman times – the so-called Greek Kamara. And close by is Crete's only natural lake, Lake Kourna. If you're lucky enough to find antikristo (lamb cooked next to, not over, the flames) in a taverna that has traditional Cretan music, you'll never want to leave.
GET PLANNING
How do you get to the villages of Chania?
It's worth starting your village-hopping experience in Vamos, as the 'lead village' of the region. If you follow the proposed itinerary, the total distance by road (from Vamos to Vrises) is 36km.
To Vamos
By car/taxi:
From Chania city centre: 31km (40mins)
From Chania airport: 35km (45mins)
From Rethymno: 39km (45mins)
By bus:
From Chania. More info
When is the best time to visit Chania's villages?
The villages of Chania are alive with residents going about their daily life all year round.
Even during the peak holiday period of July-August, you'll find the villages of Crete quiet and an excellent change of tempo to the popular beaches and cultural sites.
Autumn
Spring
Summer
Winter
How long do you need to village-hop in Chania?
It's worth dedicating two days to the countryside and villages of Chania.
If your time is limited and you prefer an organised excursion, there are tours that visit around seven villages (approx. 8hrs), that include monasteries, a traditional cafe and bakery, a folk museum, and cheese tasting and raki distillery experiences.