EXPERIENCE
A day village-hopping in adorable little Paxos
Through the intense colours, tastes and character of its villages, tiny Paxos shows that it's so much more than an island of magical beaches and stunning scenery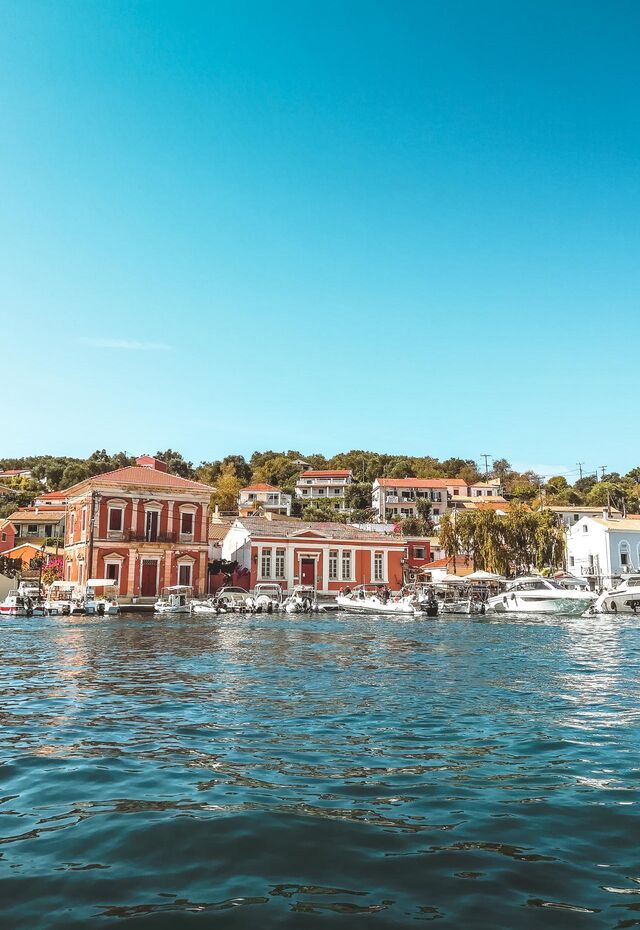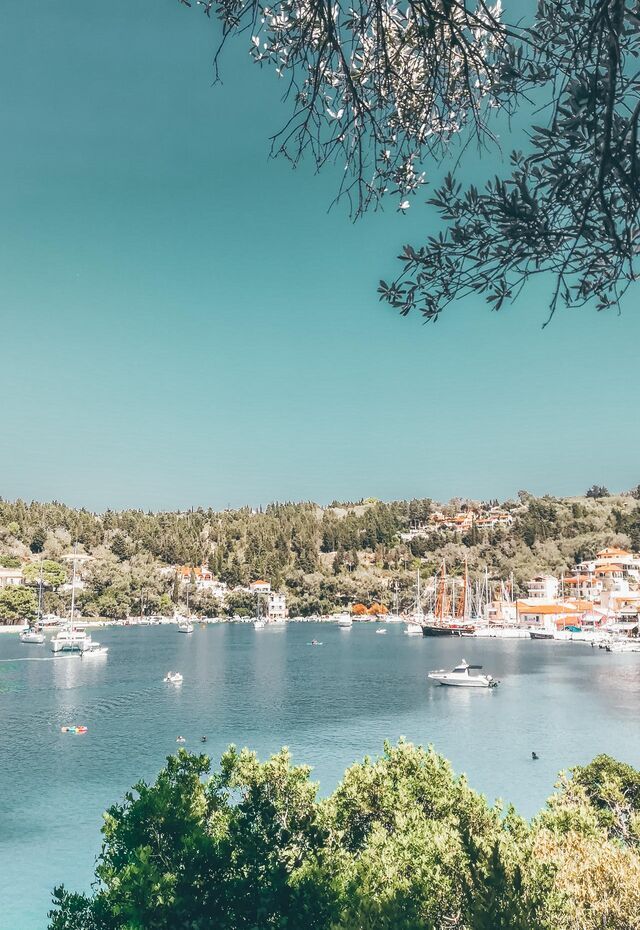 Duration
Full day
Season
All year round
OVERVIEW
No more than a handful of kilometres apart, the villages of Paxi (as Paxos is also known) embody everything magical about Greece's gorgeous Ionian islands. This, after all, is an island just opposite Corfu where everything feels scaled down to be intimate and intensely beautiful.
The colours and architecture of the houses and shops, the quaintness of the squares and bars, the blues of the sea and even the greens of the olive trees (a different, taller variety of olive tree than those planted elsewhere in the Ionian islands by the Venetians)… there's an intensity to everything you see in Paxos' villages that's just as memorable as the scenery of the beaches and bays for which Paxos is rightly famed.
DON'T MISS
Highlights of Paxos
Gaios
The main settlement of Paxos has retained all of its identity as a charming little fishing port and, with just 500 permanent residents, can be considered a village. Its coastal road, overlooking colourful fishing boats, overflows with cafes and tavernas serving the island's lucky visitors. There's a wonderful contrast between the traditional 19th-century buildings and little alleyways and the cosmopolitan crowds mooring their yachts and sailing boats here. You'll especially like the colourful touches of shop and bar owners and there's a good Folklore Museum. A special tip is to visit the islet of Agios Nikolaos opposite the entrance to the port, where you'll find the ruins of a Venetian fortress and a chapel.
Lakka
There's something irresistible about the little village of Lakka. A naturally safe harbour, it's a favourite of yacht and sailing boat crews who come not just for the setting of turquoise-coloured water and hillside greenery but also the flavours and character of the village itself. The architecture is unmistakably Venetian and the cuisine is a mix of Greek and Italian (the ice creams are excellent). You'll have no difficulty finding a cosy bar or restaurant for dinner (or filling your Instagram feed). And it's clear that even the locals are inspired by everything around them. There are shops selling beautiful artwork, painted on clay or tiles, of different scenes from Lakka.
Loggos
The smallest coastal settlement on Paxos (but no less colourful than the rest) is Loggos, with an intimate marina and a quiet little beach. Famous for its seafood, Loggos is a must for lunch or dinner, whether you're in the mood for something traditional or gourmet. Boats also leave from here for day trips around Antipaxos. And a final tip is to follow your nose to the bakery in the port, where you can buy snacks and fuel up for more exploring.
And a bonus
Near the village of Magazia, Erimitis (Hermit) offers possibly the best beach-sunset combination on Paxos (high praise indeed). It's a wonderful spot for dinner or a cocktail, especially when there's live music.
GET PLANNING
What is the best way to get around Paxos?
How you get between the villages is up to you. You can move between them by car or bike or on foot, and the longer you take the more you'll feel the magic. Gaios has the most to see, so it's a good place to start. But as the villages are close to each other, it makes sense to set out from wherever you're staying.
From Gaios to Loggos
By car or taxi: 11km (25mins).
By foot: 7km (1hr40mins)
From Loggos to Lakka
By car or taxi: 4km (10mins)
By foot: 4km (50mins)
From Lakka to Gaios
By car or taxi: 7.7km (15mins)
By foot: 7.7km (1hr45mins)
---
How do you reach Paxos in Greece's Ionian islands?
From Corfu & Igoumenitsa: By ferry or flying dolphin (hydrofoil): Around 1hr all year round.
When is the best time to visit Paxos?
The island gets busy during peak summer, so May-June and September are the best and quietest months to visit.
If you do visit in July-August, exploring the villages and sunbathing are best in the cooler and quieter morning or afternoon.
You can enjoy village hopping in Paxi at any time of year
---
Does Paxos have any museums?
Folklore Museum (Gaios)
June, July and September: 18:00-22:00
August: 19:00-23:00
Closed in winter
Tickets: €2
Autumn
Spring
Summer
Winter
How long do you need to visit Paxos' villages?
Exploring all the villages outlined here will take the whole day, including meals and time on the beach.