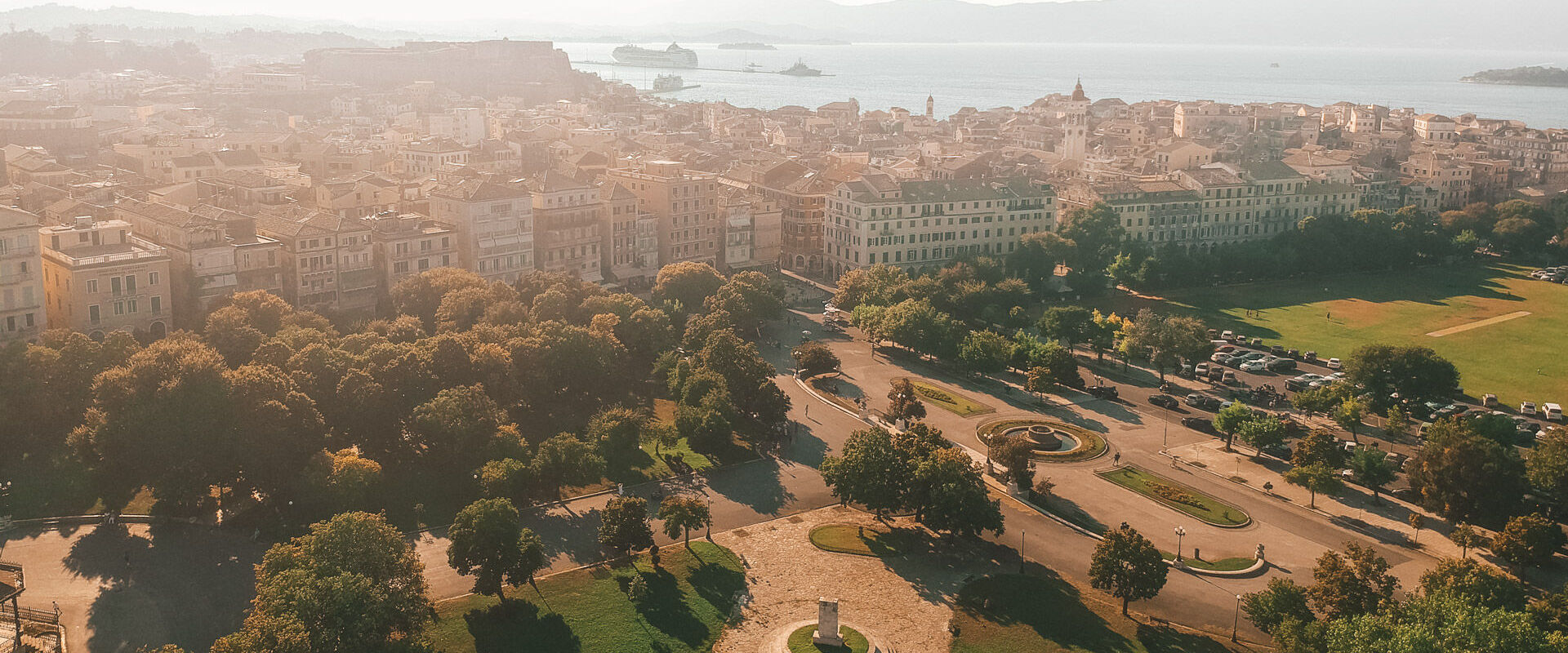 EXPERIENCE
Enjoy a culinary tour of Corfu
Food and drink are just as big a part of Corfu's cultural identity as the historical buildings and monuments left behind by the Venetians and all the other influences on this star Ionian island.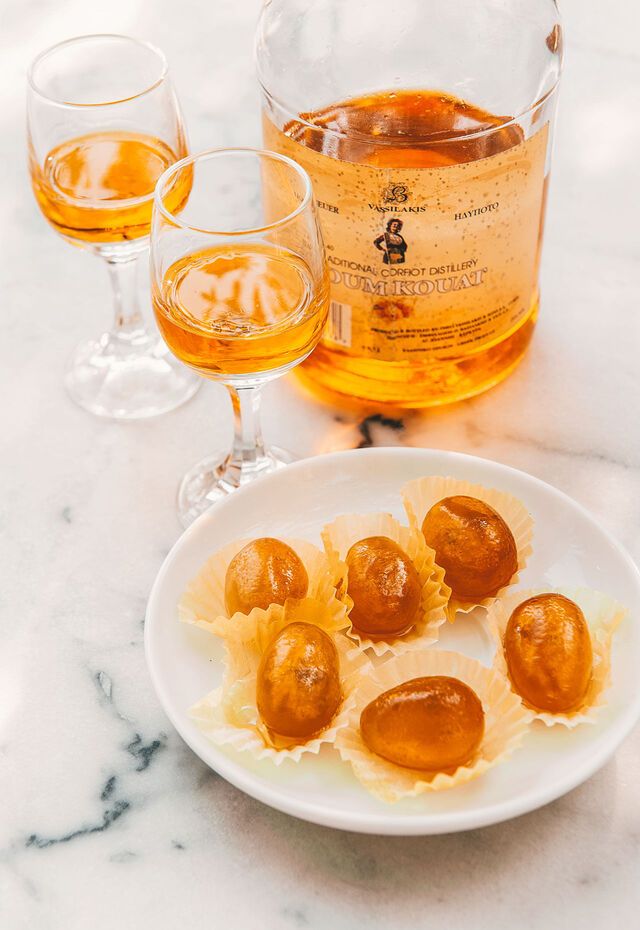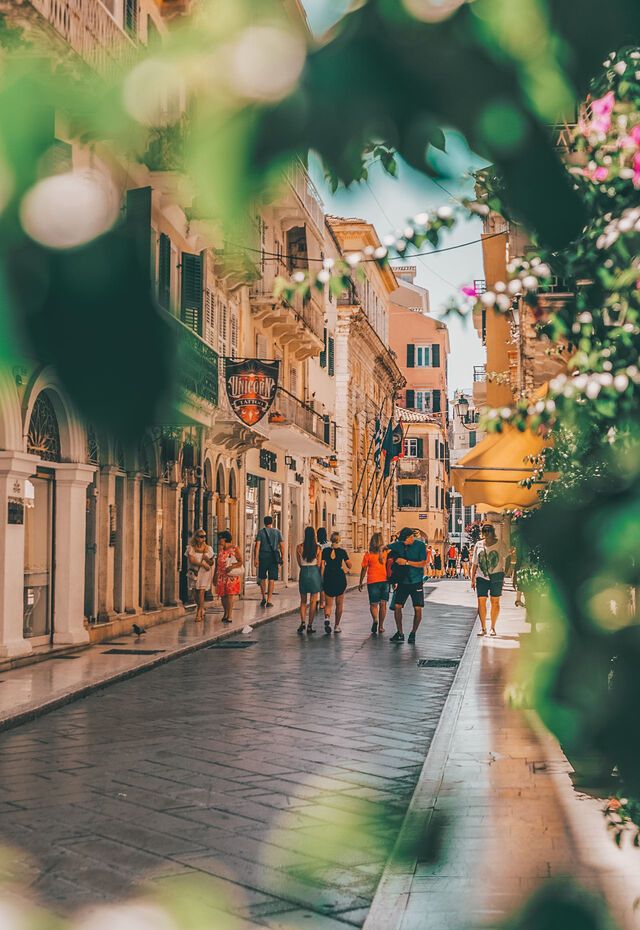 Duration
3 - 6 hours
Season
All year round
OVERVIEW
Just as you can see and feel Corfu's rich cultural identity, so too can you smell and taste it. The Venetians (at a time when most of Greece was under Ottoman rule) left the best of themselves on the food front, but there are British and other touches too – all of which have been given a uniquely local flavour.

As you wander around the Old Town – down the cantounia (pedestrianised little roads) and past stores selling local products and open-air markets - you'll piece together Corfu's unique history. The Fortezza Vecchia and Nuova (Old and New Fortress), the Campiello (atmospheric old quarter) and Spianada Square all carry their Venetian legacy in their names. Just as sofrito (pan-fried veal in a wine-based sauce), pastitsada (beef or rooster casserole with pasta), bianco (a succulent fish-based dish) and bourdeto (a spicy fish dish, whose red coloured comes mostly from peppers) do in tavernas.

Venetian in influence, yes, but also unmistakably Corfiot. The olive oil, honey and wine you consume on Corfu will likely be local. Even the beer could be. And let's not mention the dairy and meat products or the fresh fish. So whether you find yourself in a traditional taverna or in a gourmet restaurant putting new twists on classics, just make sure you bring your appetite.
DON'T MISS
Organised food tours typically focus on the Old Town, but you could explore on your own and combine your culinary tour with visits to a winery, olive press or other producer out of town. Don't forget to sample:
The local drinks
Who would have expected that ginger beer would be part of Corfu's gastro culture? And yet, ask for a 'tsitsibira' and that's what you'll get. You have the British to thank for its existence, and specifically a brewery that was founded in 1842 to produce the spicy drink for British soldiers. The locals developed a taste for it and the rest is history. And if a regular beer is more to your taste, fear not. A brewery opened in 2006 producing red and dark ales and weisses that are exported in growing numbers. The brewery (out of town) offers beer-tasting experiences.
The kumquat
Another legacy of the British that has been enthusiastically adopted by locals. The bittersweet (and not particularly juicy) citrus fruit was introduced by botanist Robert Fortune in the 19th century and has been cultivated on the island ever since, chiefly to produce a liqueur or preserved sweets. It's even gained PDO status. You can visit a factory to see the production process, but you'll find kumquat products in stores and probably be offered a glass of the liqueur to end your meal.
A traditional almond snack
For a little energy-boost as you explore, there's nothing better than a local almond snack. Mandoles are caramelised almonds (the name comes from the Italian for almond) while mandolato is a soft nougat bar also containing honey.
A Corfiot ouzo-meze
Corfiot cold cuts and cheeses are made for meze. First order yourself an ouzo and then ask for some suggestions. Some tips from us: Nouboulo (pork fillet marinated in wine), salado (pork salami with garlic, sea salt, pepper and local herbs), hard and peppery graviera cheese (similar to Italian pecorino) and sykomaida (a fig paste with grape must wrapped in walnut leaves). They're also perfect for taking home with you.
The olive oil
Olive cultivation took root under the Venetians and there are now an estimated 4 million olive trees on Corfu. It is said that the island supplied olive oil to the Vatican. You can visit a traditional or modern olive press, and there is an olive museum, but there are also plenty of opportunities to buy olives and olive oil in town.
A local market
If you want to see what Corfiots take home in their weekly shop, head to the Central Market on the coast road near the New Fortress. You'll find fresh fruit & vegetables and seafood (from sardines to grouper and cuttlefish) as well as honey, kumquat sweets and other local delicacies. You'll also be entertained by the banter of local traders.
The butter & milk-based sweets
Corfiot butter has a very delicate, creamy taste, which can be attributed to the higher altitude grazing pastures for the island's cows. And if you want a cheeky something with your coffee, order a galaktoboureko (filo pastry a custard filling, soaked in syrup). Find yourself a shop specialising in Corfiot dairy products. Heaven!
GET PLANNING
Organised tours usually start from central points of the Old Town (Old or New Fort, Pentophanaro etc) and some offer a hotel pick-up and drop-off service.
Make sure you are wearing a pair of comfortable shoes and season-appropriate clothes.
Corfu's wineries, olive presses (and Olive Museum), kumquat and ginger beer producers, and brewery are all found out of town. So you will likely need to hire a car to visit them.
To Corfu Old Town
From the port
To the New Fortress: 1.9km (bus No16)
To the Palace of St Michael and St George: 2.8km (bus No2)
From the airport
To the Old Fortress: 2.4km
To Spianada Square and Liston: 2.2km (bus No15 to Saroko Square and from there by foot)
Corfu has a good bus network within town and around the island.
A culinary tour can be enjoyed all year round, with every month offering a different flavour.
If you're exploring on your own, bear in mind that delis and shops selling local products follow general shop opening times.
Βreakfast tours usually start around 10:00 and afternoon tours around 18:00.
Prices range from €50-80 per person (reduced for children).
Corfu can get crowded in the summer, so it's worth visiting in the quieter and cooler months (May-June and September-October).
If you do visit in the summer, start your walking tour early or in the afternoon to avoid the heat and crowds.
Easter is a particularly special experience in Corfu.
Organised tours last 3-6 hours, depending on eating stops and the number of markets and stores you visit.
Alternatively, you could turn your entire stay on Corfu into a culinary journey.
TRAVEL RESPONSIBLY
Let's all try to keep the magic of Greece's villages, towns and cities alive for future generations.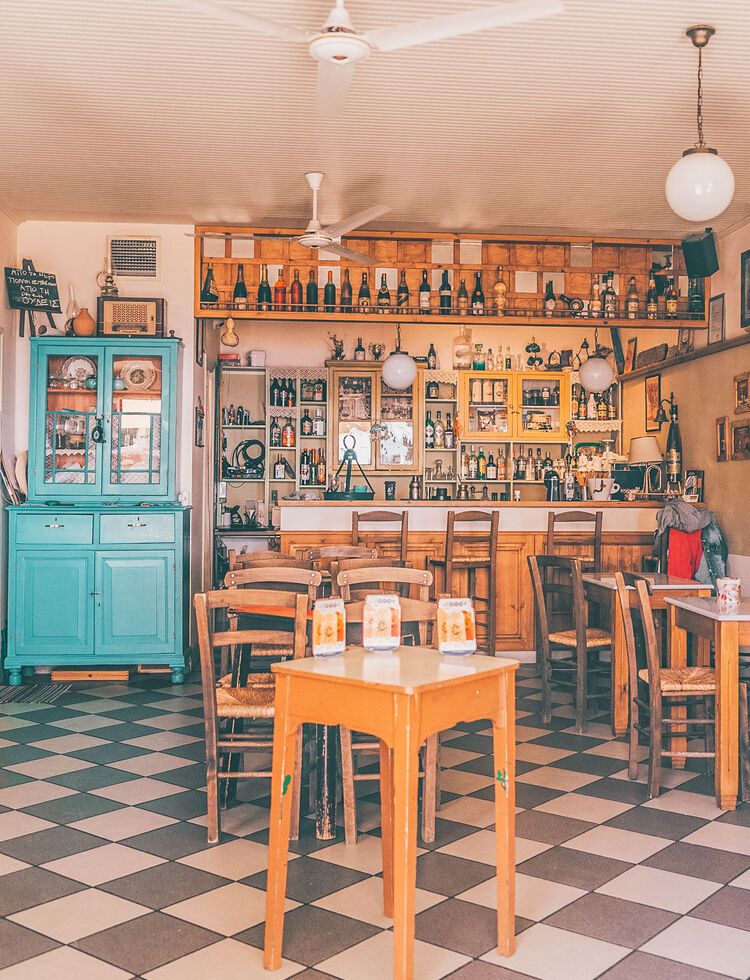 Keep the streets as clean as possible by using the bins provided or, if necessary, keeping your rubbish with you until you find one.
Use a refillable water bottle to try to minimise your use of plastic.
Do your best to support small, independent family-owned stores and local producers, taking home something handmade and local.
Be inquisitive and definitely ask the locals for tips.
Respect the plants and animals.
Respect your fellow visitors and the locals.