A boat trip to Spinalonga island, in Elounda's Mirabello Bay, lets you explore not just a 16th-century Venetian fortress but the remains of Greece's one-time leper colony in yet another example of Crete's astonishingly diverse history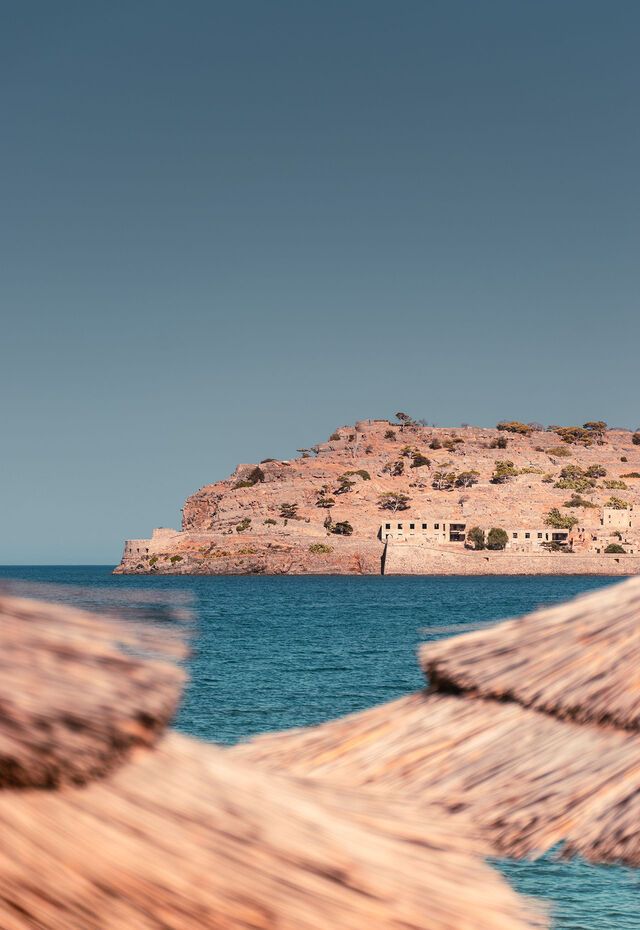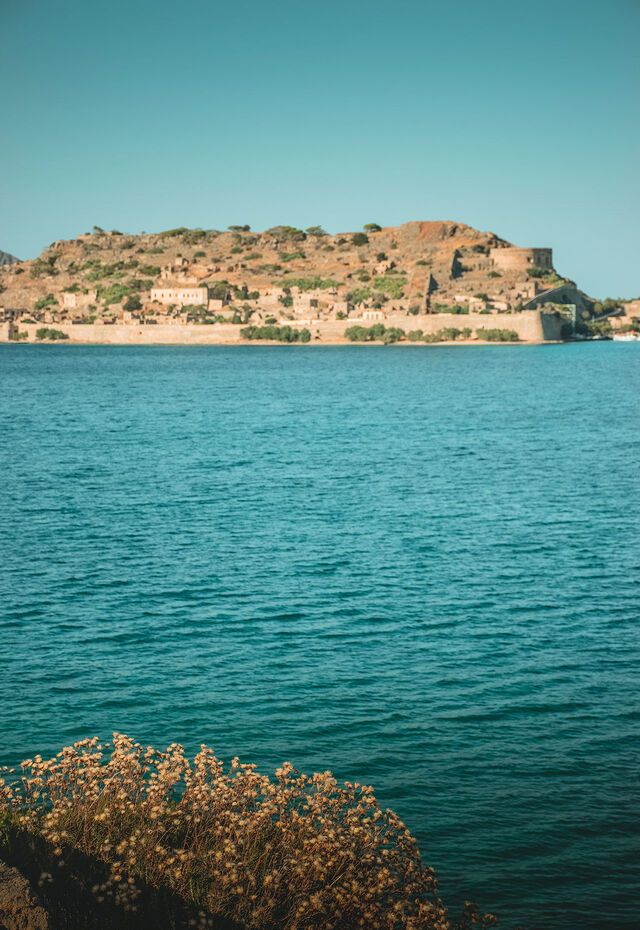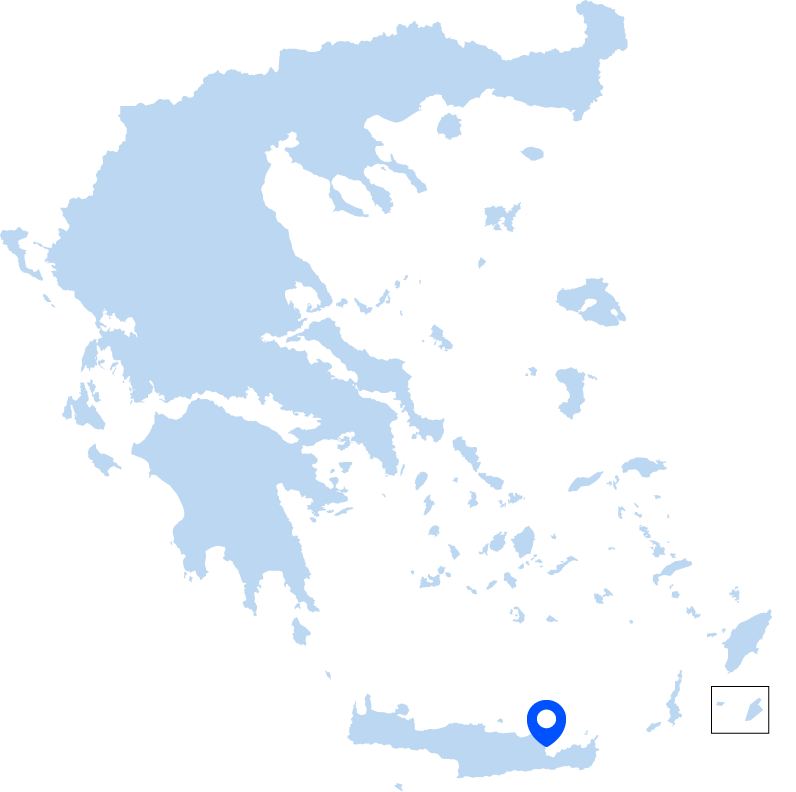 Duration
2 - 3 hrs
Season
April - October
OVERVIEW
A tour of Spinalonga island in Crete
The tiny, teardrop-shaped island of Spinalonga, just off the southern coast of Crete's Lassithi region, wasn't always on the tourist map. Today, taking a boat trip there is a must for any visitor to Elounda.
What you see from the coast are the remains of a 16th-century Venetian fortress, but what makes Spinalonga unique are the ruined houses and buildings of the settlement that was from 1903-1957 Greece's official leper colony.
Tourists began to discover Spinalonga when boats started making the short crossing there in the 1980s and it went on to gain international recognition as the setting for Victoria Hislop's best-selling novel, The Island, in 2005, which went on to become a popular local TV dramatisation.
As you arrive in Spinalonga, you'll immediately be taken aback by the size of the medieval fortification, built to protect the strategically important Bay of Mirabella. The walls appear as impenetrable now as they once were to countless invaders.
You follow a 1.5km path around the island's perimeter – once, that is, you've passed through Dante's Gate, the tunnel that was the entrance to the notorious leper colony.
DON'T MISS
A tour of Spinalonga in Crete
The settlement
Walking clockwise, you reach the main settlement of the leper colony. A few of the otherwise ruined houses have been renovated and turned into a museum with photographs, historical information and everyday objects. From the cramped living conditions, you can imagine the hardship of the time – although a community of around 400 people did create a school, shops and tavernas, which you can still see.
The hospital
A little further on, you reach the hospital, a basic building that didn't offer anything in the way of treatment for leprosy. One doctor visited from Crete, as long as he was treating something else. But patients were allowed visitors, who had to go to a disinfection room where they were washed down with an acid before leaving the island.
The theatre
The organisation of the community stretched to the creation of a theatre on the northern part of Spinalonga. They say life imitates art. Well, these actors had quite a story to tell.
Church of St George and cemetery
Completing your walk, you reach the small, Venetian-built church of St George and the cemetery, with a plaque commemorating those buried here. The last resident of Spinalonga was a priest who left in 1962.
Book your trip
All your holiday planning needs in one place, letting you book direct and benefit from official online rates
GET PLANNING
How do you get to Spinalonga island?
Boats leave regularly from Plaka, just opposite Spinalonga, and every 30 minutes from Elounda, from around 9:00-10:00 until 17:00-18:00. Some boat trips include excursions around the Kolokytha Peninsula.
Day trips also leave from Agios Nikolaos, with some including lunch and a swim off the beaches along Kolokytha.
When is the best time to visit Spinalonga?
Spinalonga does get busy during the peak summer months, so we recommend visiting in April-June and September-October, if possible.
If you do visit in July-August, do so in the morning or late afternoon.
The site is open daily from April-October (8:30-18:00) and the museum opens upon request from November-March (Tel. +30 28410 22462).
Autumn
Spring
Summer
Winter
How long do you need to visit Spinalonga?
Spinalonga is a small but you'll probably take 1.5-2hrs to walk around the island, stopping at the various sites
The crossing from Plaka to Spinalonga takes just 10mins and around 20mins from Elounda.
The journey time from Agios Nikoalos to Spinalonga depends on whether you stop for a swim and lunch.
How much do Spinalonga visits cost?
The boat crossing costs €10 (€5 reduced) from Plaka and €12 (€6 reduced) from Elounda and €16 from Agios Nikolaos.
Entrance to Spinalonga is €8 (reduced €4) and guides can be booked here: http://www.tourist-guides.gr/
There's is a cafe, toilet and souvenir shop on Spinalonga but don't forget to pack everything you need for a day out in the sun (hat, sun cream, sun glasses, water bottle).
Wear a comfortable pair of shoes or trainers as the path can be slippery.
If you fancy a swim, pack your swimwear and towel.
Visitors with disabilities can follow the peripheral path around the island but not explore the interior.