EXPERIENCE
Getting up close and personal with the Hora of Ios
Setting out on foot, you'll discover that the main town of an island renowned for its love of fun and going out has an unexpectedly quiet side that you'll adore getting to know.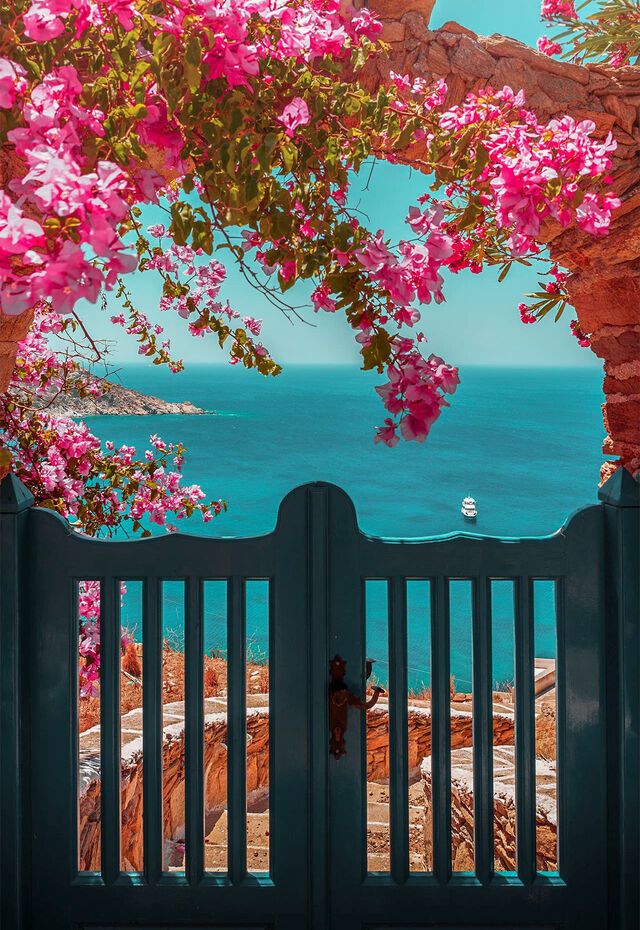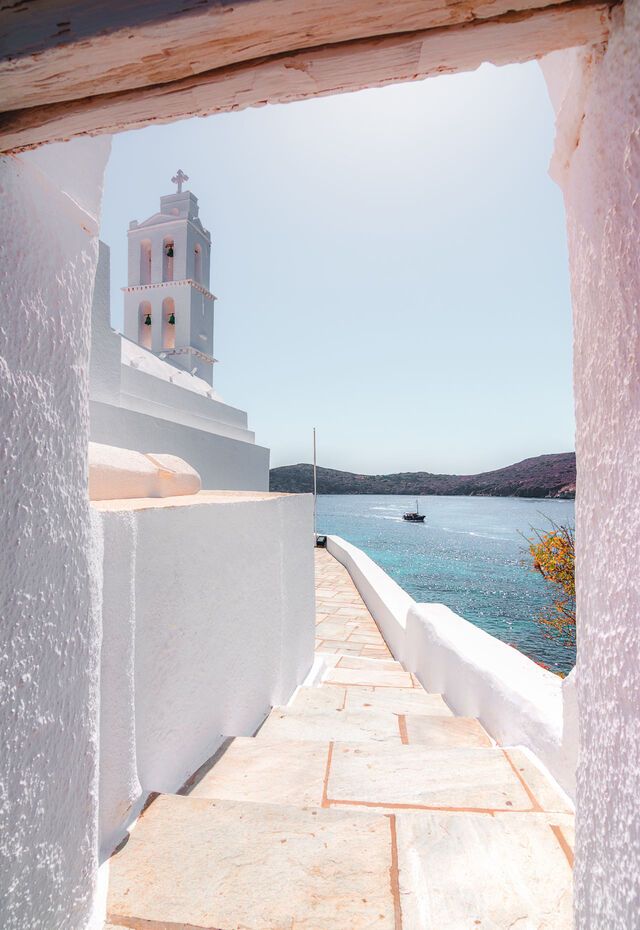 Duration
Full day
Season
May - October
OVERVIEW
Like an extrovert with a secret love of the quiet life, Ios has done a great job of convincing the world that it's all liveliness and nightlife. The reality is that just a little exploring of its main town reveals a tender side to its personality, with corners of beauty and charm and enduring historical interest.

Walking around Hora (as the town is called), you'll discover a labyrinth of whitewashed alleyways and photogenic windmills, for which the Cyclades islands are famed. And you'll find yourself just as drawn by the smell of freshly baked bread wafting from bakeries as you will by the cosy bars serving sunset cocktails.

This, after all is the island of 365 churches (or so they say) – one for every day of the year. When you put it like that, you realise how Ios' two sides have coexisted so effortlessly for so long.
DON'T MISS
The alleyways of Hora
As you head into the alleyways of Hora, you'll be swept into a classic Cycladic aura of whitewashed Instagrammability. Look out for the many churches and the 12 windmills on the hill above town. For breakfast, try a local coffee house and, for lunch or dinner, there are plenty of places serving dishes made with local products. The cheeses are especially good (soft white Myzithra, yellow spicy Kefalotiri and creamy and bitter Ksino), as is the local honey. Another speciality (particularly in springtime) is tsimetia, made with courgette flowers stuffed with rice.
The Church of Panagia Gremniotisas
This cute-as-can-be church found at the highest point of Hora offers perhaps the best view, especially at sunset. Its name means Virgin Mary of the Steep Cliff (no prizes for guessing why) and it is known as the protector of the island. With a characteristic blue dome and tall bell tower, it is also distinguished by the palm tree next to it and can be seen from every part of Hora.
The Archaeological Museum
Visiting the archaeological museum is the best way to appreciate Ios' long history, which could otherwise be overlooked. Within a neoclassical mansion (which it shares with the Town Hall), it houses artefacts from Ios' first Cycladic period, Hellenistic and Roman sculptures, as well as Middle and Late Bronze Age relics.
Odysseus Elytis Theatre
Finally, head up to the theatre named after Greece's most famous modern-day poet, the Nobel Prize-winning Odysseus Elytis. Located behind the windmills above Hora, it has been built in the classical amphitheatre style, seating 1,100 people. Concerts, plays and other cultural events are staged here (the biggest is the annual Homeria festival), made all the more special by the incredible sea view.
GET PLANNING
From Mylopotas
By car or taxi: 2km (5min)
By bus: Every 15-20min from Mylopotas to Hora during summer. More info
From Manganari
By car or taxi: 26km (45min)
From Psathi
By car or taxi: 17km (30min)
Ios is an island that can be visited at any time of year, but you will find most of the shops, restaurants and cultural sites open between May-October.
The ideal months to visit are May-June and September-October, when the island is at its most charming and quiet.
Archaeological Museum

Open Wednesday-Monday 8:30-16:00 (closed Tuesday)
Entry: €4 ticket (€2 reduced)
Not suitable for visitors with disabilities
Autumn
Spring
Summer
Winter
The length of your walk is up to you, but the attractions outlined here can easily be done in one day.
Hora is the heart of Ios, so there's nothing to stop you exploring it throughout your stay, until you know every corner.