Within Karpathos' mountainous interior are colourful villages that have preserved everything that is most traditional about the beautiful Dodecanese island in a wonderful capsule of authenticity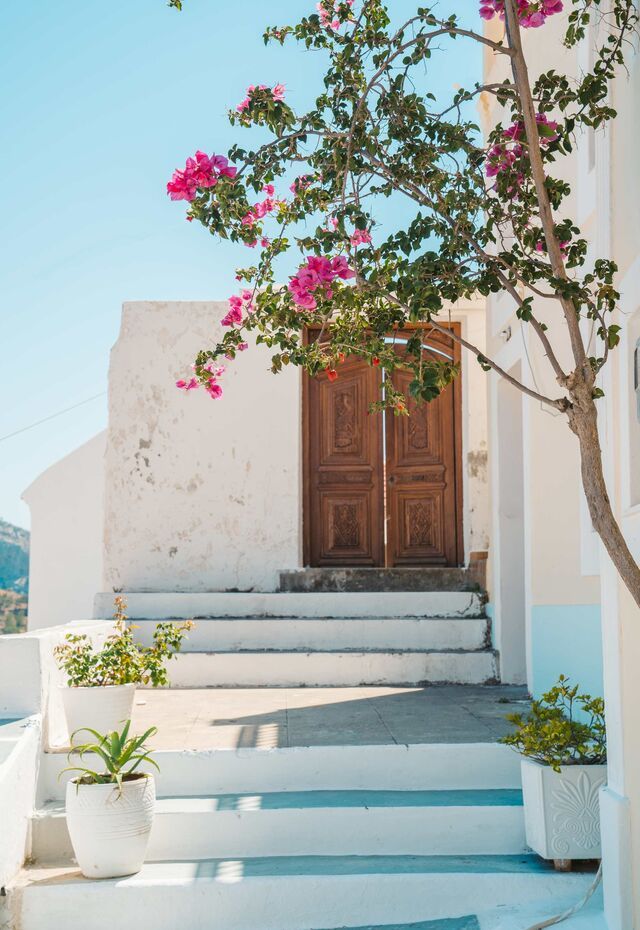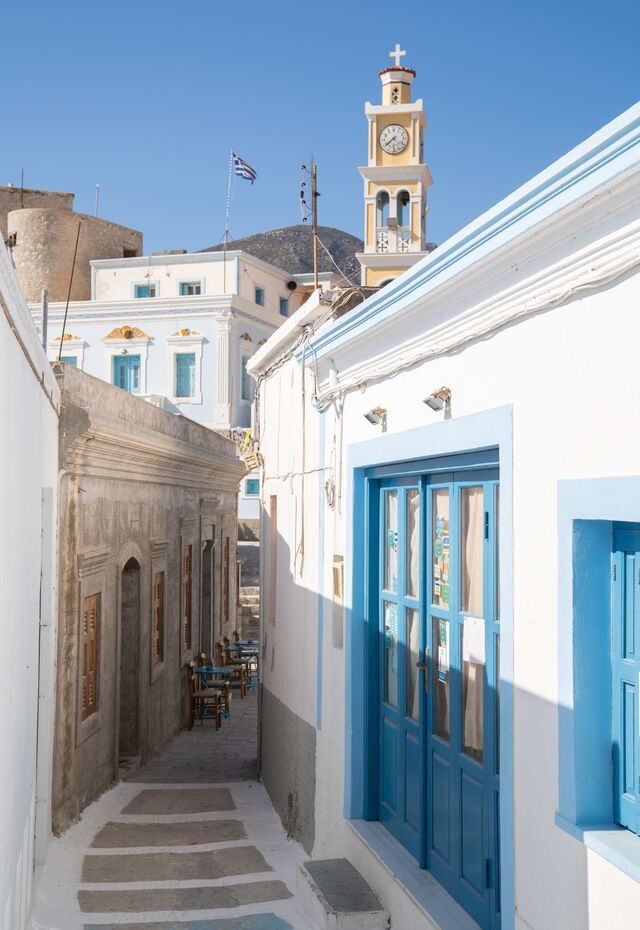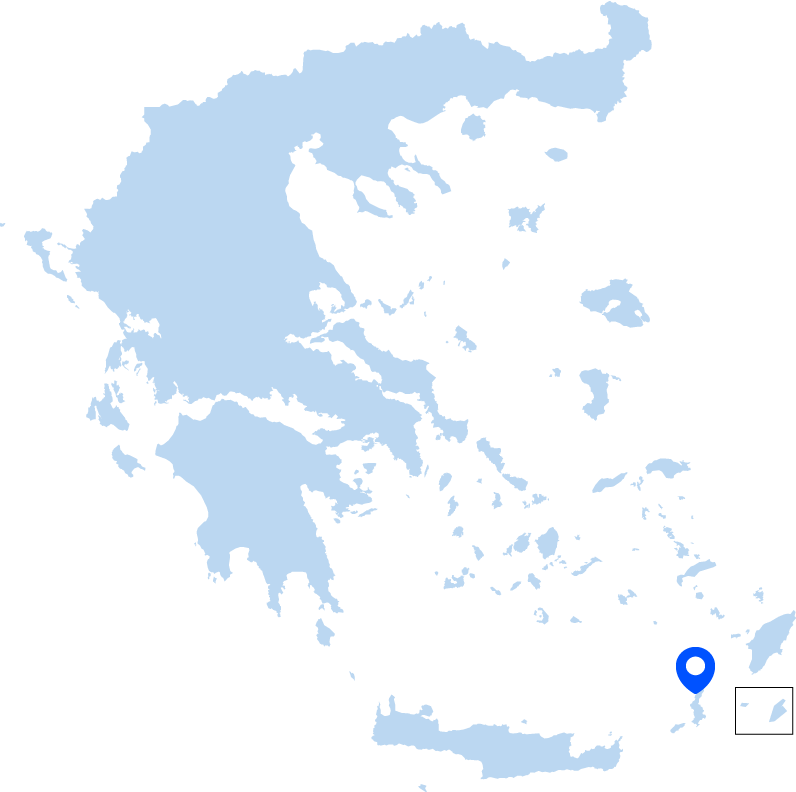 Duration
Full day
Season
April - October
OVERVIEW
Your reward for a day spent village-hopping in Karpathos is to get to know the traditions and people of the island in a way that no amount of lying on the beach and eating in tavernas (which you'll do in abundance) can ever give you. You'll be amazed, in fact, at how close to Karpathos' main town, Pigadi, authentic village life begins.
As the interior becomes mountainous, you'll find settlements clustered on hillsides, many first inhabited in the 10th century as residents headed to the hills to avoid pirate raids.
You'll be introduced to Karpathos' colourful houses (blue, yellow and pink, intermingled with brilliant white), and flower-filled courtyards, and wonder what it would be like to live with a balcony overlooking the Aegean and be surrounded by all that mountain greenery, as people here do.
You will find locals going about their business along narrow streets - on their way to church, lunch or perhaps a coffee and a swirl of their worry beads. Whatever it is, it isn't being done in a hurry.
DON'T MISS
Menetes
Colourful Menetes can be your first or last stop, it just depends on whether you want a morning or sunset view of Pigadia. Either way, the view from the amphitheatrically built mountainside village is memorable. Take a stroll - you'll especially enjoy the yellow and blue shutters – and the viewpoint from the Church of the Virgin Mary, from which you can take a photograph. There's also a Folklore Museum and, if you're on the island on August 15, the village hosts a festival. It's worth coming just for the meat stifado (stew) and rice.
Aperi
First settled in the Middle Ages, Aperi was the capital of Karpathos until the late 19th century. You can still feel it, as the houses here are more mansion-like, with tiled roofs and flower-filled yards. But at more than 300m up, there's still a mountain village atmosphere. You'll find water sources dotted around a village that has grown either side of a creek, with a stone bridge linking the two sides. For a longer hike, there's a castle at the top of the mountain and paths that you can follow from the village.
Olympos
If you were looking for a place where you could bottle all the customs and traditions of Karpathos, this is it. Perched near the peak of a mountain, it was cut off from the rest of the island until 1980 (no electricity, no roads etc) and, though it now welcomes visitors more easily, it has managed to retain its authentic character. It's like a living folk museum, with older women still in traditional dress and residents maintaining their linguistic idioms and traditional crafts. Have a look at the embroidered headscarves and handwoven souvenirs in the shops. They're truly beautiful. The landscape is complemented by windmills and a church with a distinctive bell tower. Save your appetite for some home-cooked food in a taverna with amazing sea views.
GET PLANNING
From Pigadia to Menetes
By car: 7.5km (15mins).
From Menetes to Aperi
By car: 14km (22mins)
From Aperi to Olympos
By car: 35km (1hr. The road is rough after a distance)
From Pigadia to Olympos
By car: 43km (1hr10min)
From the airport to Pigadia
By car or taxi: 14km (21mins)
There are also buses from the airport to Pigadia and to the villages.
More Info: +30 22450 22338
You can visit the villages of Karpathos at any time of year, but the ideal months are April to October.
Folk Museum of Menetes: From May to October open daily 9:00-13:00
In the peak summer months, it's worth visiting Olympus in the morning or afternoon as the village can get busy.
Autumn
Spring
Summer
Winter
If you visit all three villages, you will need the whole day.
It's worth dedicating a special day to Olympos, as it's the most remote village, and another day (or half-day) to the other two villages.
You can stay overnight in some villages, but make sure you've booked as accommodation is limited.