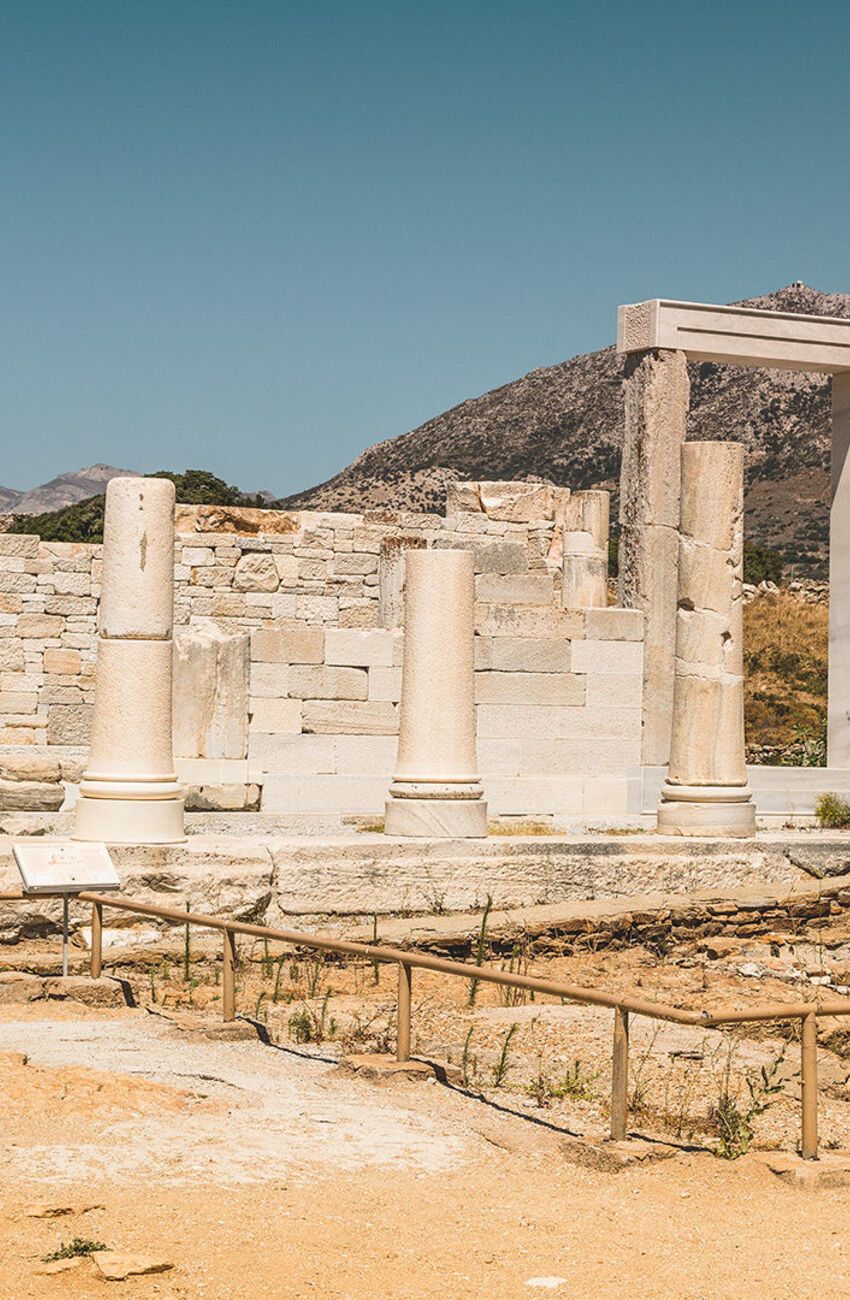 EXPERIENCE
A tour of the Temple of Demeter on Naxos
To find the source of Naxos' delicious agricultural produce, head to the Temple of Demeter, the 6th-century BC sanctuary dedicated to the goddess of harvest and fertility…and a forerunner of the Parthenon.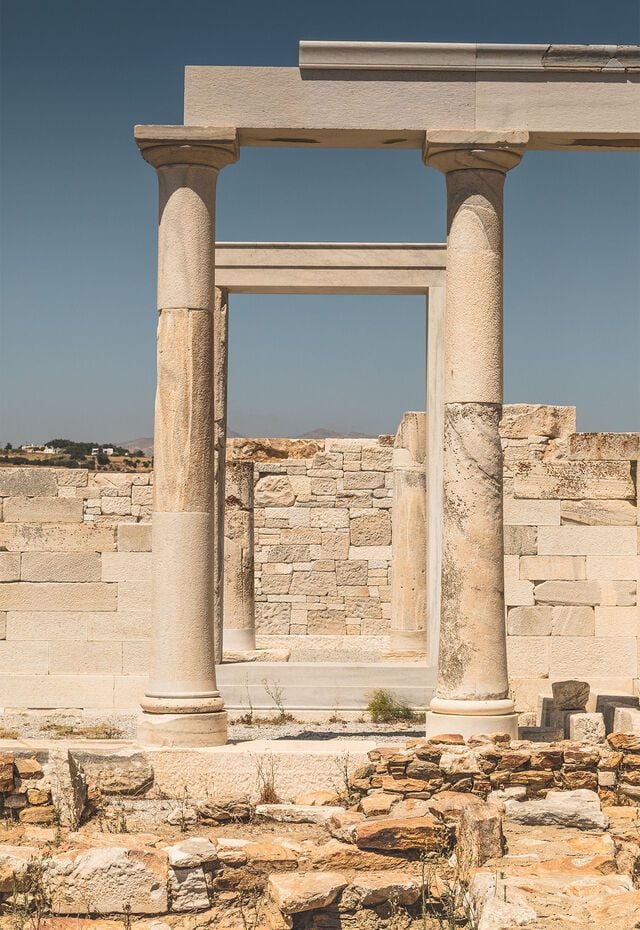 Duration
1 - 2 hrs
Season
All year round
OVERVIEW
You'll need no convincing that Naxos is an island that has everything: beaches, great food, mountain villages and traditions aplenty. Now what if you were told it has a temple which, architecturally, is considered a predecessor of the Parthenon?

The Temple of Demeter, near the inland village of Sangri, is just that. Built in 530-520 BC (almost a full century before the Acropolis' Parthenon) it is a wonderful example of the use of Naxian marble which (when the temple was complete) would have had a series of outer and inner Ionic columns supporting a roof, as well as all the sculptures and marble votives of an ancient sanctuary.

Inscriptions tell us that Apollo and Demeter (the goddess of harvest, grain and fertility) were worshipped here, along with Demeter's daughter, Persephone. The temple was partially replaced by a Christian basilica in the 6th-century AD, but Demeter had clearly felt fully taken care by then because Naxos' fertile plains continue to gift the island its famed agricultural produce.
Explore the Aegean islands

A restoration project has partially reconstructed some of the temple, allowing us to imagine the full effect. With the sea view, the aura would have been every bit as impressive as some of Greece's most famous sanctuaries.

Completing the experience is the Giroulas museum, tucked away below the temple, in which you can find fragments of sculptures and votives as well as a reproduction of the three-winged basilica. It has won international awards for the way it blends in with the surroundings.

Worth a visit in its own right, the temple is also a great addition to a day's village-hopping in Naxos.

Book your trip
All your holiday planning needs in one place, letting you book direct and benefit from official online rates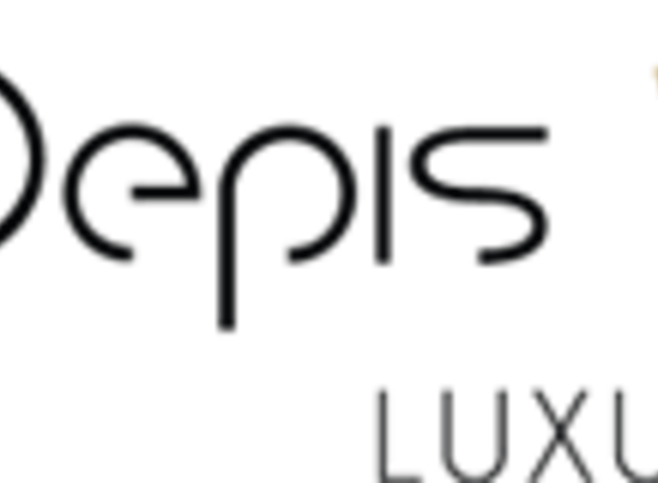 Accommodation
Naxos
Depis Naxos seafront private villa with pool is a luxury villa constructed according to the Cycladic architecture, in a very beautiful natural landscape betw...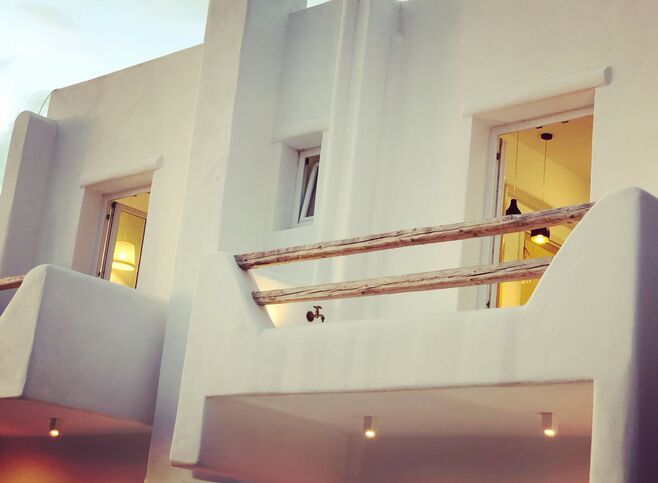 Accommodation
Naxos
Blu August was born in July 2018, out of Naxian's whitest whites and Aegean's bluest blues, in an unexplored area with absolute ...
GET PLANNING
The archaeological site and museum are open all year round (except national holidays).
It's worth avoiding the midday heat summer months.
Depending on how much detail you want to go in to, it's possible to tour the archaeological site and visit the museum in 1-2hrs.
There's little shade so don't forget your hat, sunglasses and sunscreen and bring a water bottle.
Wear comfortable footwear.
The village of Sangri combines medieval architecture with whitewashed alleyways typical of the Cyclades islands and has plenty of cafes, tavernas and shops selling local products.
TRAVEL RESPONSIBLY
Please help us preserve the magic of our heritage for future generations by following all the basic rules of visiting cultural sites.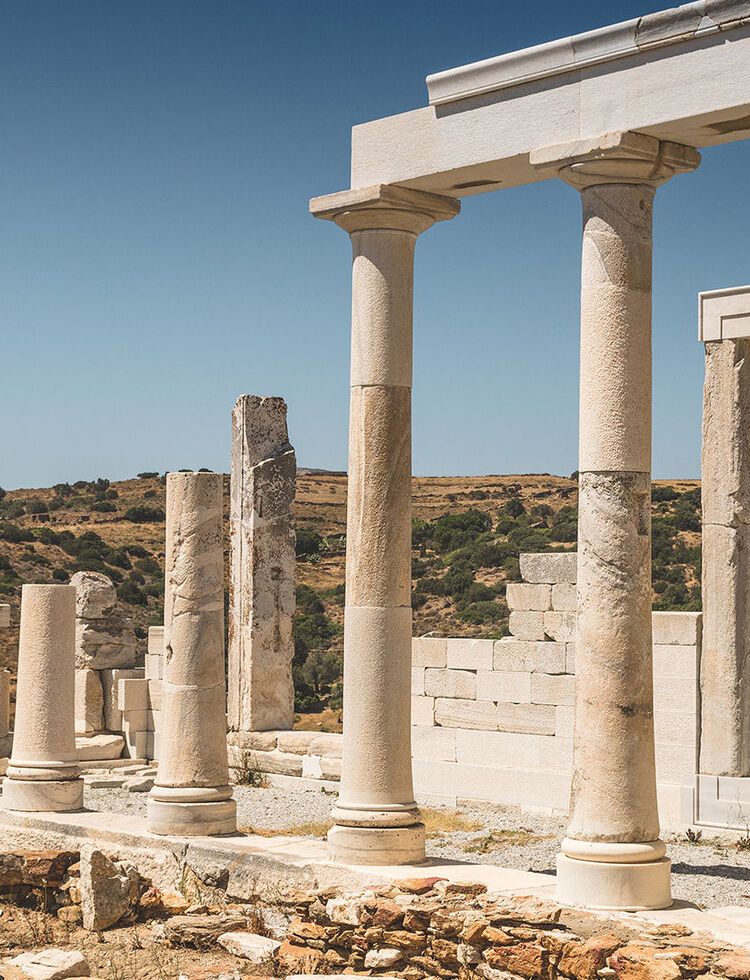 Refrain from touching any remains or monuments. The fingers' natural oils can be extremely damaging to artefacts.
Use the bins provided or keep your rubbish with you until you find one.
Stay on the marked paths and respect your fellow visitors.
If there's a "No flash photography" sign, please respect it. It's to protect the monuments.
Use a refillable water bottle to try to minimise your use of plastic.
No pets (other than guide dogs) are allowed in cultural sites.
Smoking is prohibited.