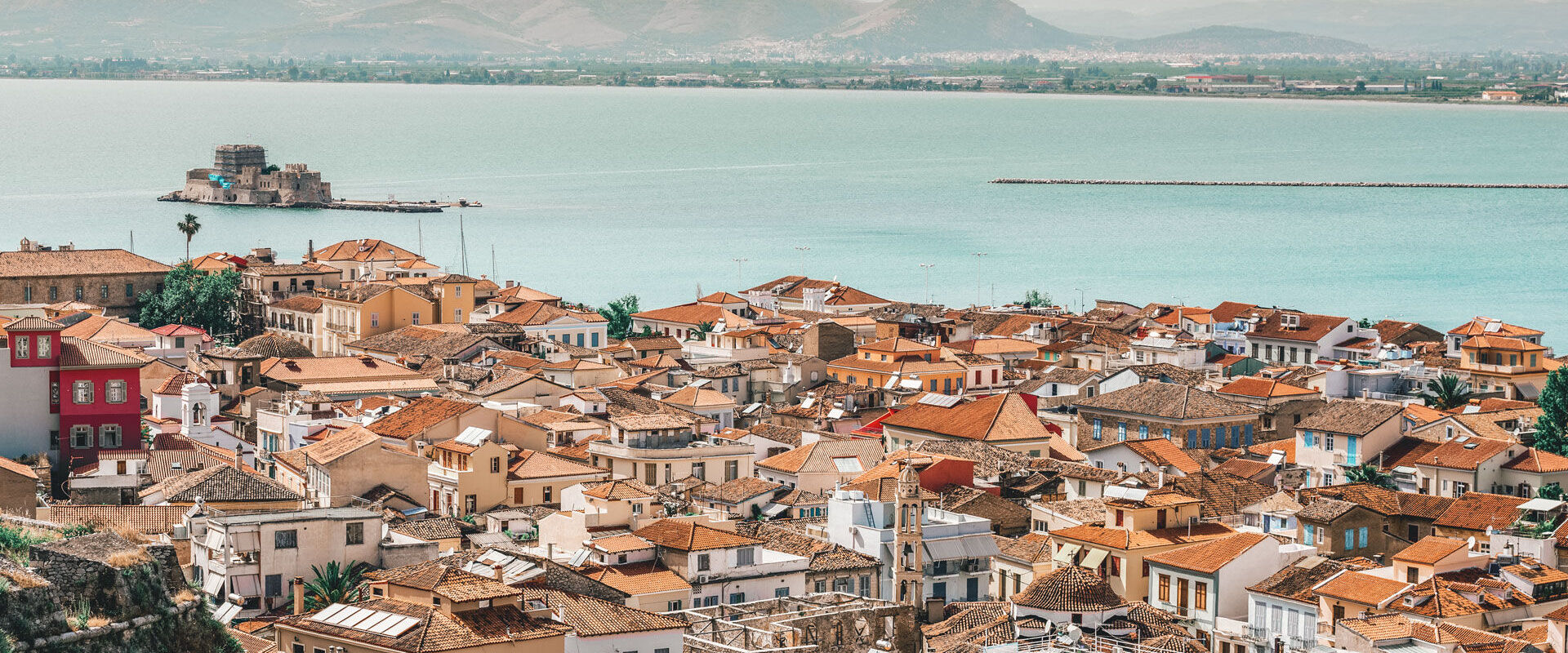 EXPERIENCE
Scale the heights of Palamidi Castle in Nafplio
The Venetians' grand fortification in Nafplio is also a landmark symbol of freedom for Greeks … and the ultimate hilltop lookout in one of Greece's most romantic destinations.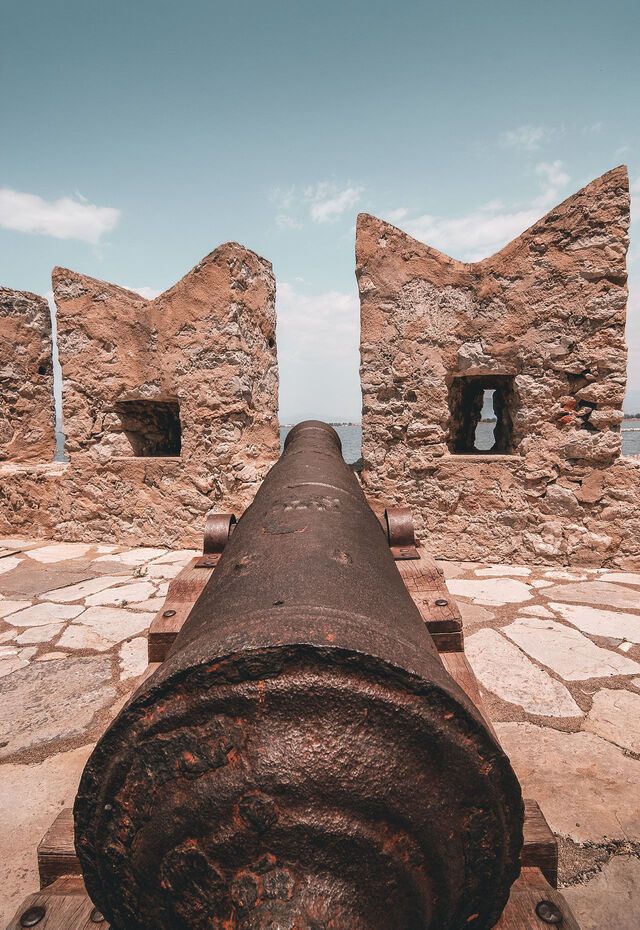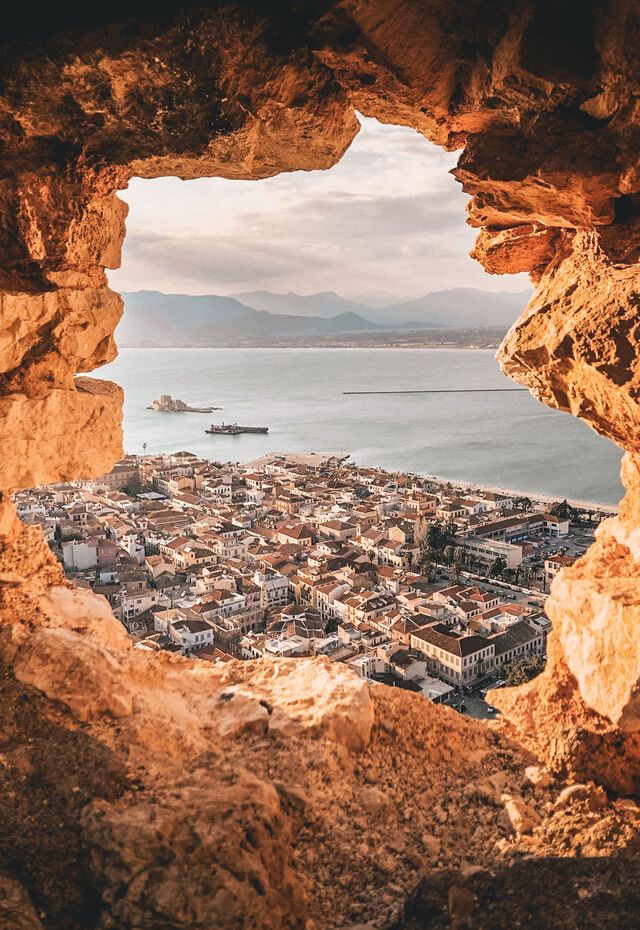 Duration
1 hr
Season
All year round
OVERVIEW
Nowhere captures the spirit and history of Nafplio quite like Palamidi. Perhaps the finest fortification of its time in Greece, built at the start of the 18th century in an incredibly quick three years, its size represented the value placed on Nafplio by the Venetians. Unsurprisingly, it was quickly adopted by the Ottomans who converted one of its bastions into a much-feared prison. And symbolically, it was stormed by Greek revolutionaries in one fateful night in November 1822, marking Nafplio's return to Greek hands – and, soon, its position as Greece's first capital.
Nowadays, Nafplio is the country's most romantic weekend escape, just 2hrs drive from Athens. And no visit is complete without exploring its landmark castle, built 216m up on a hill overlooking both the town and the Argolic Gulf. Ideally, you should attack it by stairs – 999 of them, according to legend. In reality, there are 857 to the fortress and more than 1,000 to the very top.
The first thing that strikes you is the impressive engineering – eight interconnecting (and inter-supporting) bastions, meaning that if one fell the others could be secured and come to its support.
Two bastions stand out: Miltiadis, in which revolutionary hero Theodoros Kolokotronis was later imprisoned for alleged high treason under the fledgling regency of King Otto. And Agios Andreas, also used as a prison but where conditions were better. Inside is the barrel-vaulted church where the feast day of St Andreas is celebrated in memory of the mass that was held here when Palamidi was secured by the Greeks to end Ottoman rule.
But far beyond the architecture and the sheer size of the castle-like fortification, what you'll remember most are the panoramic views of Nafplio and the gulf beyond. Soul-filling by day and heart-melting by night, it is romantic down to the very last drop of the sea that it looks on to.

Book your trip
All your holiday planning needs in one place, letting you book direct and benefit from official online rates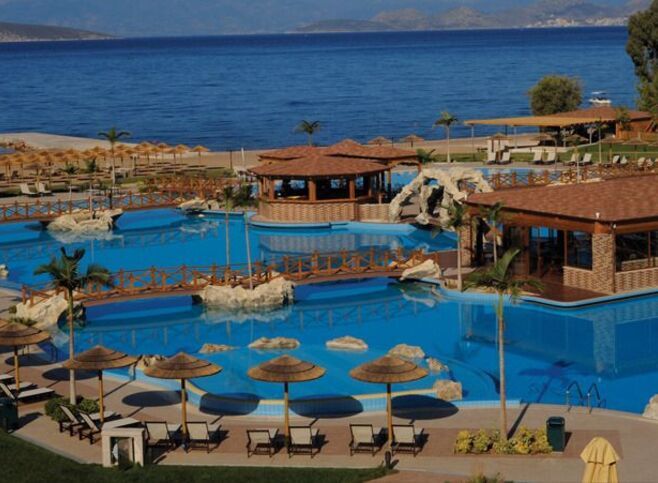 Accommodation
Nafplio
We pride ourselves in being the first to open a hotel of this standard in the Argolis region of Greece.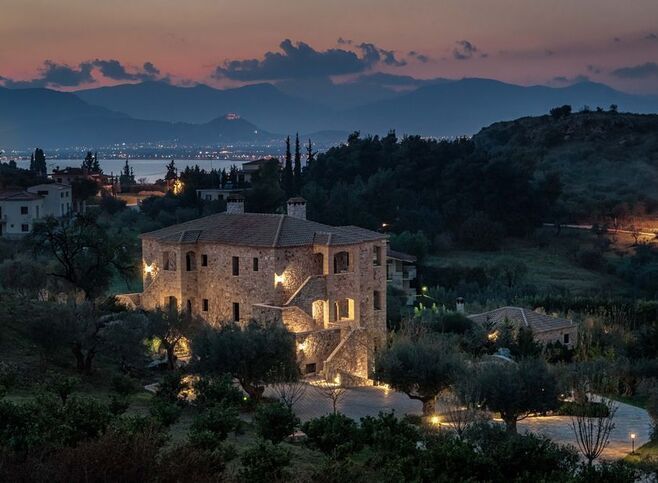 Accommodation
Nafplio
Klymeni offers traditionally furnished apartments, bungalows and townhouse villas, with whirlpool bathtub and panoramic view of the Argolic Gulf. It is just ...
GET PLANNING
There are two main entrances to the fortress.
Western Entrance: Climbing the stairs from Arvanitia Road
Eastern Entrance: For visitors arriving by car (4km from Nafplio town)
To Nafplio
From Athens
By car: 140km (1hr50min)
By bus: From Kifisos Bus Station (2h10min). More info
From Kalamata
Open all year round except national holidays
Tickets: €4-8 depending on period of visit
Seasonal opening times apply
Palamidi is an open-air site so this experience is dependent on weather conditions
May-June and September-October are the best and quietest months to visit.
Around 1hr is enough to explore the castle.
You should add around 1hr to go up and down the stairs, depending on how many times you stop.
The total duration of the experience depends on how long you want to enjoy the view.
Access is difficult for visitors with disabilities because there is no ramp for wheelchairs.
Make sure you have everything you need:
TRAVEL RESPONSIBLY
Please help us preserve the magic of our heritage for future generations by following all the basic rules of visiting archaeological sites.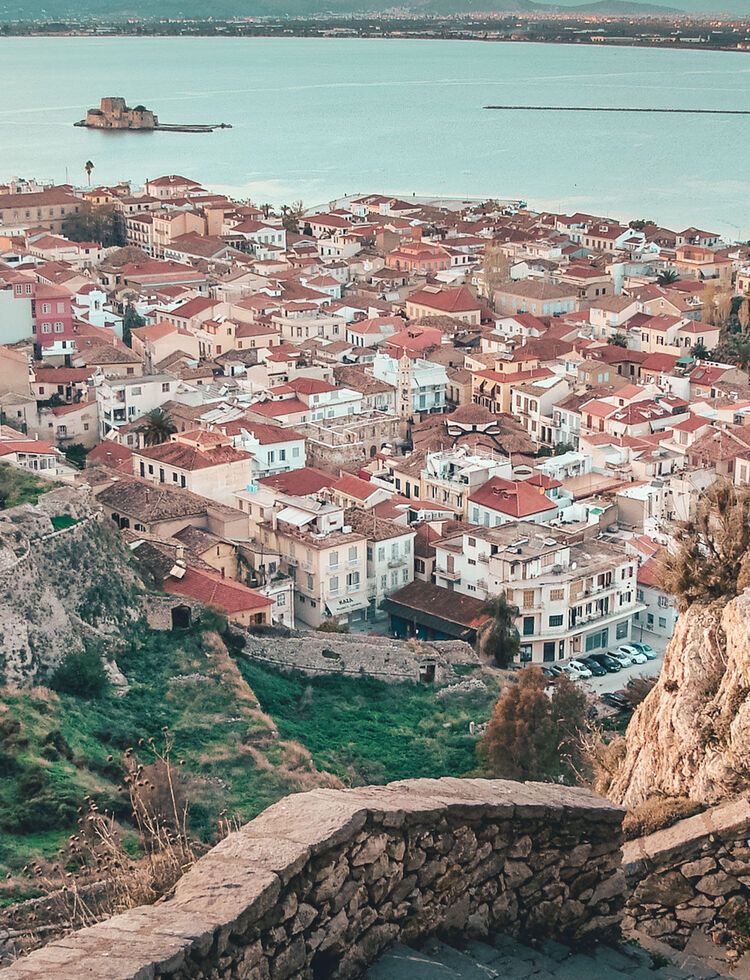 Refrain from touching any remains or monuments. The fingers' natural oils can be extremely damaging to artefacts.
Stay on the marked paths and respect your fellow visitors.
Use the bins provided or, if need be, take your rubbish with you.
Use a refillable water bottle to try to minimise your use of plastic.
Smoking is prohibited.
No pets (other than guide dogs) are allowed in cultural sites.