EXPERIENCE
Journey through time at the National Archaeological Museum in Athens
Presenting some of the most important artefacts ever unearthed in the country, the National Archaeological Museum leaves no stone unturned in revealing the epic story of Greece's history.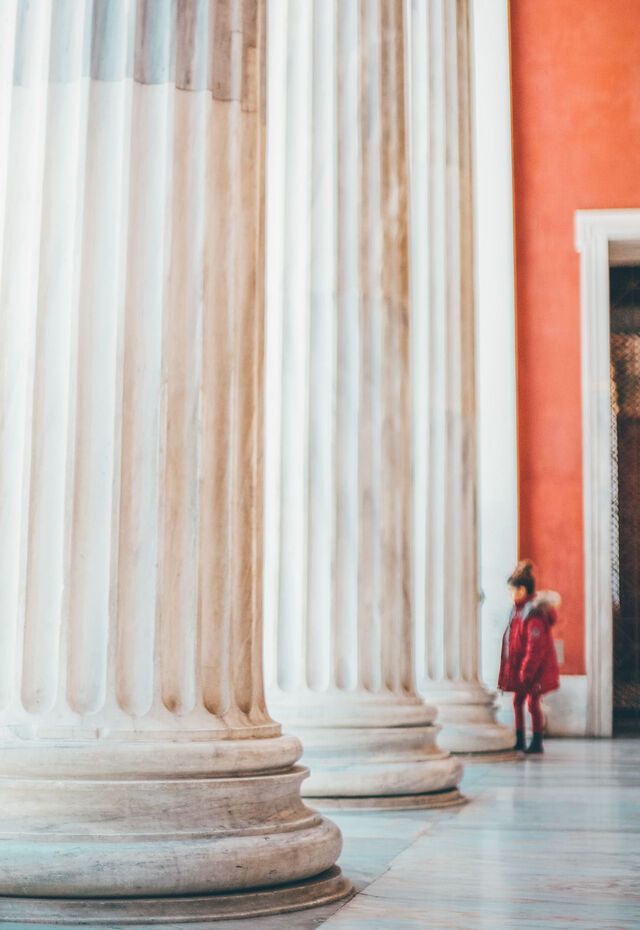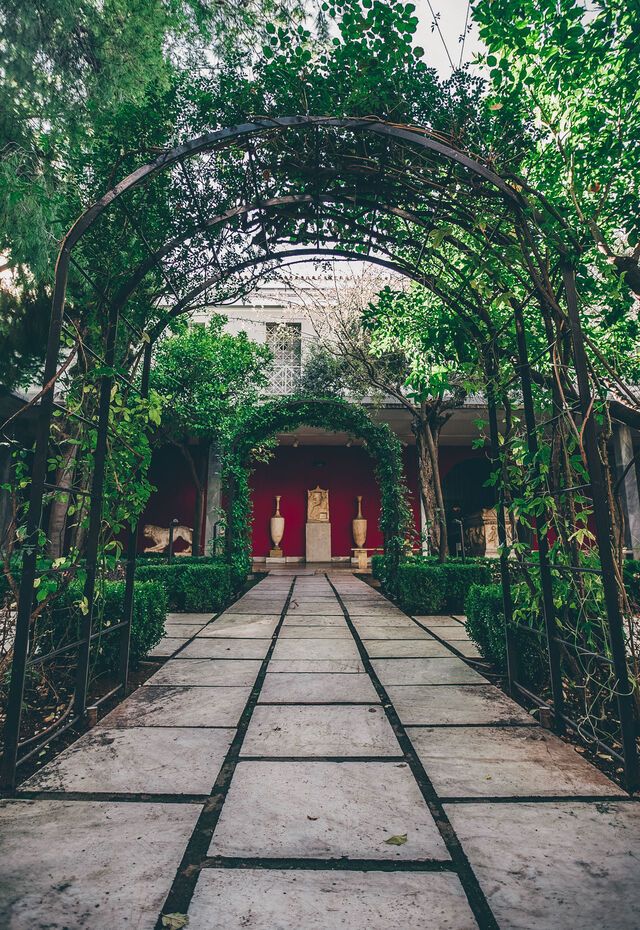 Duration
2 - 3 hrs
Season
All year round
OVERVIEW
By visiting the Archaeological Museum of Athens, you live the complete history of Greece. Simple as that. Neolithic, Cycladic, Mycenaean and on to Classical, Roman, Hellenistic … and then Byzantine, Venetian, Ottoman, Revolutionary and even some modern Greek history is in there. It's a sweeping story of what makes Greece what it is, through objects that are as astounding in their number as they are in the breadth of time they cover.

Along with the Acropolis Museum, this is the go-to museum in Athens to understand why Greece is regarded the cradle of western civilisation.
Discover the wonder of the Acropolis museum
You can appreciate the museum's stature even before you enter, with its imposing 19th-century neoclassical facade and the spacious interior that once housed the Hellenic Parliament. Within are more than 11,000 artefacts (with a similar number in storage) presented in five permanent exhibitions that cover 8,000 square metres of exhibition space.

Most of the exhibits are from 19th-century excavations: statues, miniatures, gravestones, bronze tools, weapons and items from everyday life. And there is a library with more than 20,000 volumes and rare manuscripts, as well as extensive Egyptian and Cypriot exhibitions.
DON'T MISS
With so much to see, it's worth deciding on the exhibits you want to focus on or being aware of the highlights before you visit.
Prehistoric Antiquities (Halls 3-6, 48)
Including Neolithic and Bronze Age works from the Aegean islands and mainland, this collection includes treasures from the Royal Tombs of Mycenae (including the Mask of Agamemnon), the Linear B tablets from Knossos, famous frescoes from Akrotiri in Thera (the super-island that Santorini once belonged to) and the enigmatic Cycladic marble figurines that look more like exquisite artwork than ancient artefacts. It covers a quite astonishing period of time, from the 7th millennium BC through to around 1,050 BC.
Sculpture (Halls 7-35)
From 700 BC to the 5th century AD, sculpture was the art-form of choice in Greece – in sanctuaries, necropolises or public buildings. There are examples from the Archaic period (in the form of marble votives) and the Hellenistic period (late 4th century BC to early 1st century AD, before and after Alexander the Great and the great Macedonian empire) … and on to the Roman period, up to the 5th century AD. But the heyday of sculpture in ancient Greece was in the 4th-5th century Classical period when, under Pericles, the Parthenon and so many of Athens' greatest monuments were built and great sculptors flocked into town to create masterpieces that drew inspiration from the human body and imparted idealised beauty and spiritual meaning.
Metalwork (Halls 36-39)
The National Archaeological Museum's Bronze collection is considered one of the finest of its kind. There are thousands of artefacts on display, most unearthed in 19th and early 20th-century excavations, including male and female figurines, mythological creatures and animals. Look out for the weapons and other artefacts from the Shipwreck of Antikythera, including the famous Mechanism (a 1st-century BC scientific navigation instrument likened to a computer). Other highlights are the Artemison Bronze, standing at more than 2m tall and depicting either Zeus or Poseidon in combat mode, and the Jockey of Artemison (150 BC), a rare depiction of a racehorse in Greek sculpture.
Vases And Minor Arts (Halls 49-57)
More than 6,000 mostly illustrated objects take you from the 11th to 4th century BC. You'll learn about the original migration of populations across the eastern Mediterranean and the Mycenaean influences, followed by the rapid 8th-century BC population growth (and with it trade) and the birth of the city-state and all the subsequent types of rule (aristocracy, oligarchy and tyranny). And you'll witness the rise of sporting institutions, such as Panhellenic Games at Olympia as long ago as the 8th-century BC and the Pythian Games in Delphi, Isthmian Games in Corinth and Nemean Games in the Peloponnese two centuries later.
Egyptian Antiquities (Halls 40-41)
As well as covering the full plethora of Greek history, the museum also has an extensive Egyptian collection exploring the ancient dynasties that thrived along the fertile Nile River valley. Largely donated by two expatriate Greeks living in Egypt in the late 19th and early 20th century, the collection includes artefacts from Pre- and Early Dynastic Egypt 5400-3000 BC through to the Ancient Kingdom (2575-2134 BC) that centred around the worship of the Sun God and the Middle Kingdoms (2010-1640 BC) when the Pharaohs used Thebes as their seat.
Cypriot Antiquities (Hall 64)
Finally, to Cyprus with around 850 objects representing the full spectrum of Cypriot history and art (from the Early Bronze Age to the Roman period). Throughout that time, Cypriot craftsmen showed themselves adept at metallurgy and pottery, incorporating Mycenaean elements along with other influences from the Aegean and the East, particularly with Cyprus strategically placed on ancient trade routes.
Book your trip
All your holiday planning needs in one place, letting you book direct and benefit from official online rates
Private
2 hours
Free cancellation
Not sure? You can cancel this reservation up to 24 hours in advance for a full refund
Group
4 hours
Free cancellation
Until 73 hours prior to scheduled commencement date of service: no cancellation fee
GET PLANNING
The National Archaeological Museum is located at Patission 44 (also known as 28th October Street) in the city centre and can easily be reached:
From the airport
By metro: Blue line to Monastiraki central station and then a 1.7km walk (20mins)
By car or taxi: 34.5km (30-35mins)
In Athens
By metro & electric train: Omonia or Victoria station
By bus: Β5, Α6, Β6, Ε6, Α7, Β7, Ε7, Α8, Β8, Α12, Β12, Γ12, Ε12, 022, 035, 046, 060, 200, 224, 605, 608, 622
By trolley bus: 2, 3, 4, 5, 6, 7, 8, 9, 11, 13, 14
There are no on-site parking facilities, but you can find privately-owned carparks on Bouboulinas and Zaimi streets and Alexandras Avenue.
The museum is open all year round (apart from religious and national holidays) but seasonal opening times apply:
November-March
Tuesday: 13:00-20:00
Wednesday to Monday: 9:00-16:00
April-October
Tuesday: 12:30-20:00
Wednesday to Monday: 8:00-20:00
To get the most out of your experience in Athens, visit between October-April when the summer crowds have thinned and you'll most enjoy the company of Athenians going about their daily lives and feel like a local.
Autumn
Spring
Summer
Winter
Most guided or individual tours last approx. 2-3 hours
From April to October: €12
From November to March: €6
You can find more information, including various categories entitled to free or reduced admission, here.
There is a €15 ticket that also gives you access to the Epigraphic Museum, Numismatic Museum and Byzantine and Christian Museum of Athens
Tickets can be purchased here.
There's a wonderful garden-patio cafe that is decorated with hundreds of plants and works of artists and hosts musical performances. You don't need a ticket to enter the cafe.
The Museum Shop has a wide selection of ancient replicas and books.
Given the size of the museum, it is worth checking out the floor plan before visiting.
There is extensive information for people with disabilities on the museum website, including a separate entrance for visitors with mobility difficulties, on Vas. Herakleiou Street. Access either by a ramp to the main entrance or directly from the pavement (see floor plan).
The museum also organises interesting temporary exhibitions. More information
For guided tours, refer to the Association of Licensed Tour Guides.