This summer, we are all excited that we can travel by ferry to the Greek islands once again. So here's a list of tips to help you have an enjoyable, easy and safe ferry trip in Greece during the Covid-19 era.
Ferry travel has always been a major part of the joy of island hopping in Greece. Waiting at the ferry terminal in the early morning, munching on a cheese pie, carrying way too much luggage on board, sipping a coffee-on-the-go… it's all part of the experience!
This summer, we are all excited that we can travel by ferry to the Greek islands once again. So here's a list of tips to help you have an enjoyable, easy and safe ferry trip in Greece during the Covid-19 era.
Ferry travel tips to get around the Greek islands
Not sure how to get ready for your ferry trip in Greece? Let's walk through all the steps to plan your journey, from searching for ferry schedules in Greece and securing the best ferry prices to making sure you have a smooth crossing. Here we go!
Preparing for your trip to the Greek islands by ferry
Getting around the Greek islands by ferry starts with preparing for your trip. By following some simple travel regulations and expert ferry travel tips, you can start dreaming of your vacation in the Greek islands in 2021.
Here's how to get ready:
Make sure you follow all mandatory travel guidelines, including securing any necessary health documents (such as a negative Covid-19 test or proof of vaccination), and wearing a protective face mask during the stages of your trip that require you to do so. You can check out the latest Covid-19 travel advice for Greece here.
Having up-to-date health insurance can be really helpful if you're travelling to Greece from outside the European Union. Residents of the EU can make use of their European Health Insurance Card.
Bring all necessary documents (passport, ferry tickets, identification) to board your ferry and check your departure gate when travelling from a large port, such as Piraeus in Athens.

Don't forget to pack a jacket! Yes, it's Greece, we know it's hot in the summer, but outdoor and indoor ferry spaces get quite chilly even when the temperature reaches 40°C during the day.
You are encouraged to make a doctor's appointment before your trip. Checking in with a health professional can give you peace of mind when you are away.

Booking your tickets
Travelling to the Greek islands by boat is one of the most popular ways of getting around in summer. It helps to check ferry schedules for Greece and book your tickets early on, to find the best ferry ticket prices, as well as pick the best itinerary and ferry accommodation.
Here are some useful tips for booking your ferry tickets to the Greek islands:
Consider booking a private cabin, particularly for longer ferry routes in Greece, such as from Piraeus to Crete. You can share a cabin with your fellow travellers to avoid mingling with other passengers and have a comfortable crossing.
Check the announced Greek ferry schedules for 2021. The ferry timetable for Greek islands is normally finalised before the summer season, so you can choose the ferry route that suits you.
Find out whether you can bring a car or motorcycle on board. Larger ferries have car decks, but some smaller vessels and certain high-speed boats cannot accommodate vehicles.
Bear in mind that ferry tickets to popular Greek destinations sell out fast. By prebooking your tickets, you can avoid disappointment at the port. Getting your ferry tickets in advance is also great if you're thinking of going island-hopping.
The best way to book your ferry tickets is on a real-time fare search engine. You can find the latest schedules and ferry prices for the Greek islands online, access a useful map of ferry routes and easily book ferry tickets to the Greek islands.

On board the ferry
Tickets? Check! Jacket? Check! Covid-19 test result? Check! Let's have a look at how to make the most of your ferry tri p to the Greek islands.
You can spend most of your time on the outdoor ferry deck if the weather's good. The open-air space is safer and you'll also be able to try island-spotting!
If you get seasick while travelling by ferry, you can ask the staff for an aspirin or pack your own anti-nausea pills. Larger vessels are better for passengers who tend to get seasick.
Most popular ferry routes
With such an extensive network of ferry routes to Greek islands, it couldn't be easier to get planning and start your holiday. From Athens, the islands of the Saronic Gulf, Cyclades, Dodecanese, North Aegean and Crete become yours with regular connections from Piraeus port (and seasonal itineraries from the ports of Rafina and Lavrio). And there are routes from Thessaloniki and other mainland ports, such as Volos. To reach Ionian Island gems like Corfu, Kefalonia and Ithaca, you head to the ports of Igoumenitsa or Kyllini on the west coast of Greece. And if you're planning an island-hopping holiday, it couldn't be easier. Find the islands that connect with wherever you are staying and away you go.
Athens ports
Piraeus: Mykonos, Santorini, Tinos, Milos, Naxos, Syros, Paros, Rhodes, Kos, Patmos, Crete (all ports: Heraklion, Chania, Rethymno, Sitia), Gavdos (Crete), Karpathos, Astypalea, Kalymnos, Koufonisia, Ios, Folegandros, Serifos, Sifnos, Amorgos, Lemnos, Lesvos (Mytilini), Ikaria, Fourni (Ikaria), Samos, Chios, Nysiros, Anafi, Spetses, Aegina, Angistri, Hydra, Poros, Schinoussa, Donoussa, Iraklia, Ermioni (Peloponnese), Kasos, Kastelorizo, Kimolos, Kythira, Lipsi, Leros, Sikinos, Symi, Tilos, Chalki.

Rafina: Heraklion, Ios, Milos, Mykonos, Naxos, Paros, Santorini, Syros, Andros, Tinos

Lavrio: Ios, Kea/Tzia, Kavala, Kimolos, Kythnos, Lemnos, Milos, Naxos, Paros, Sikinos, Syros, Folegandros, Chios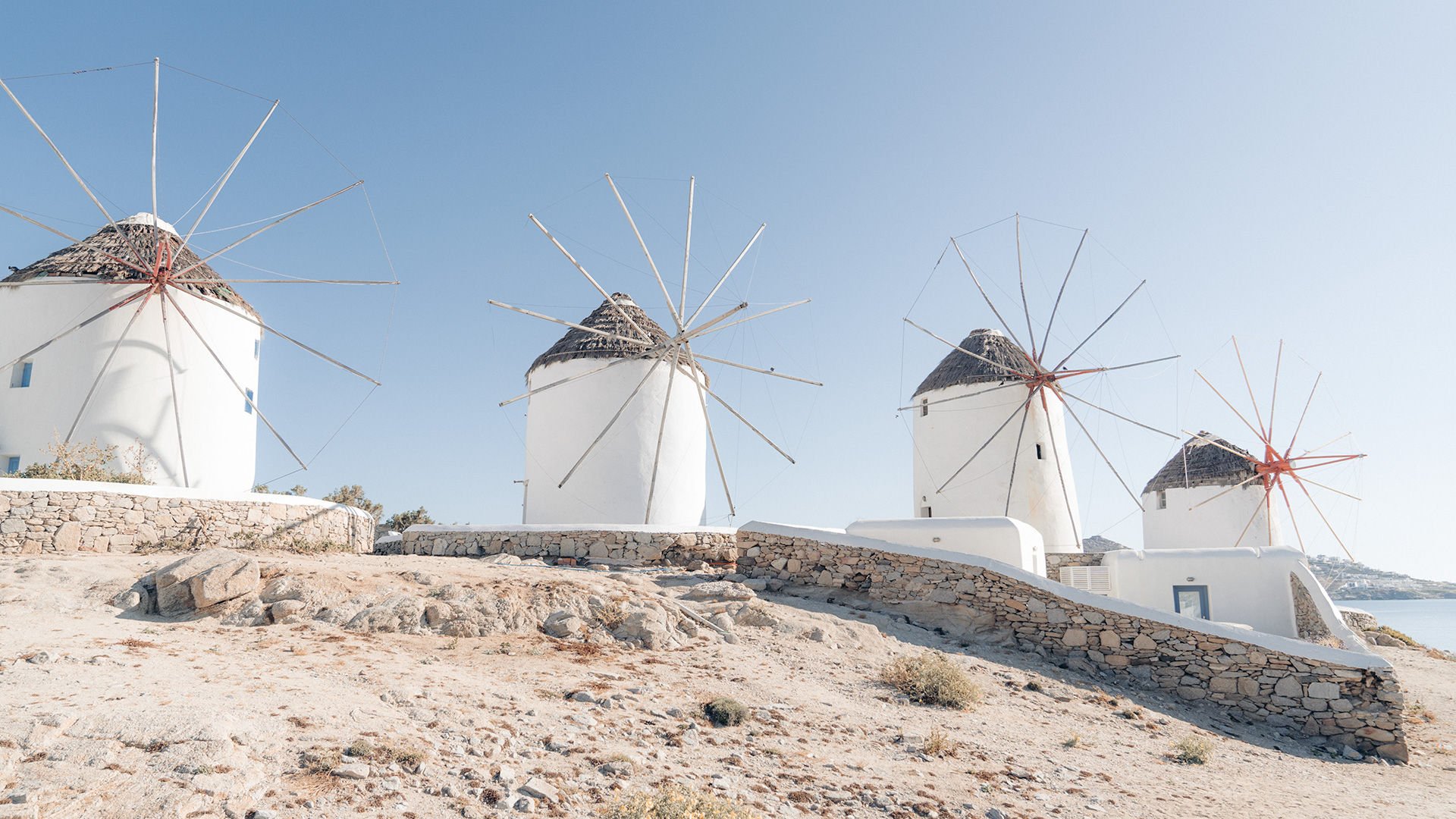 Crete
Heraklion: Milos, Mykonos, Rhodes, Santorini
Cyclades
Milos: Kimolos, Kythnos, Santorini, Serifos, Sifnos, Folegandros
Mykonos: Naxos, Paros, Santorini
Santorini: Milos, Mykonos, Naxos, Paros
Paros: Ios, Santorini, Mykonos, Naxos, Tinos
Tinos: Andros, Kea, Kythnos, Mykonos, Paros, Syros
Naxos: Amorgos, Astypalea, Donoussa, Heraklion, Koufonisia, Paros, Syros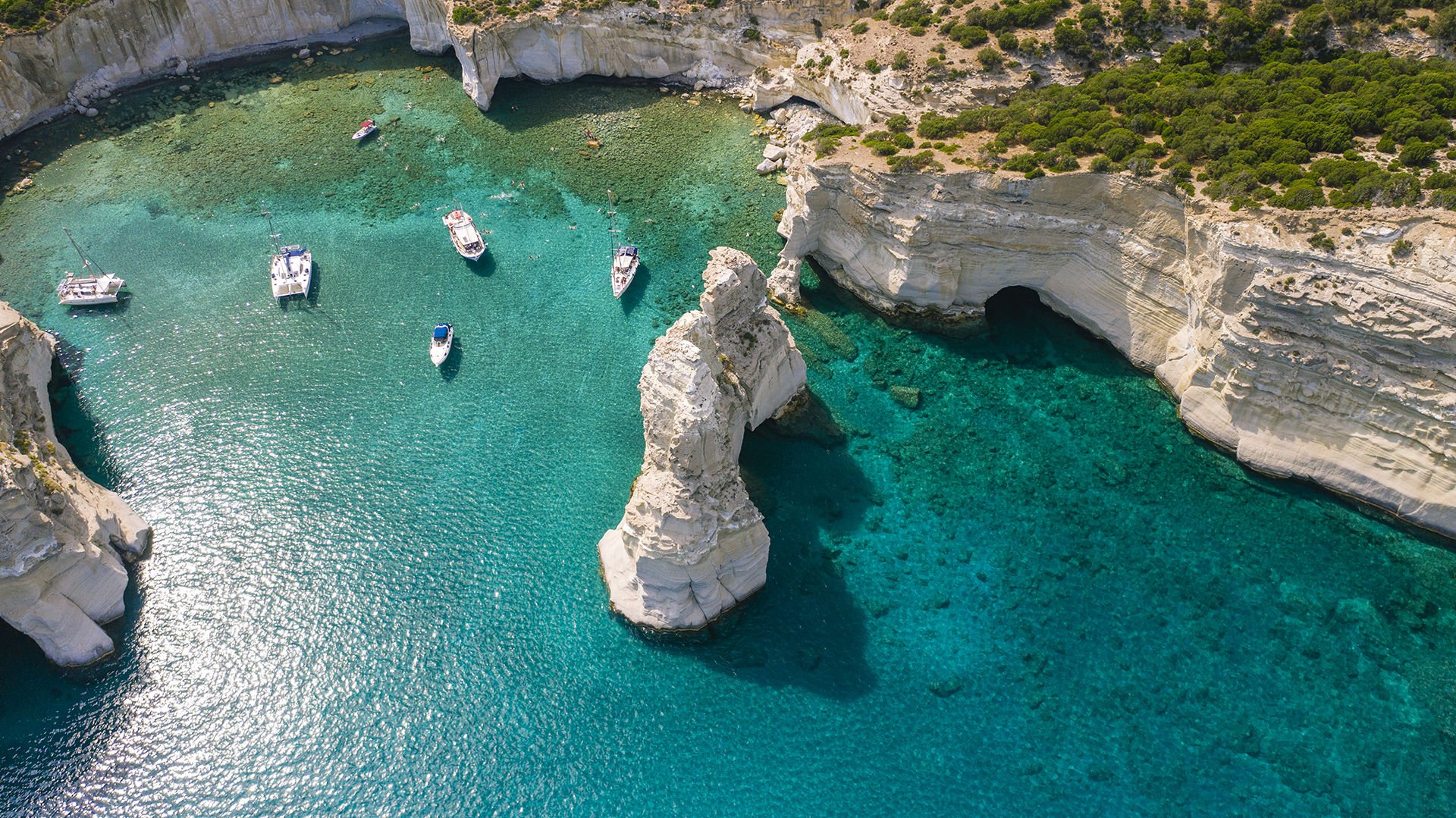 Dodecanese
Rhodes: Astypalea, Kastellorizo, Kos, Patmos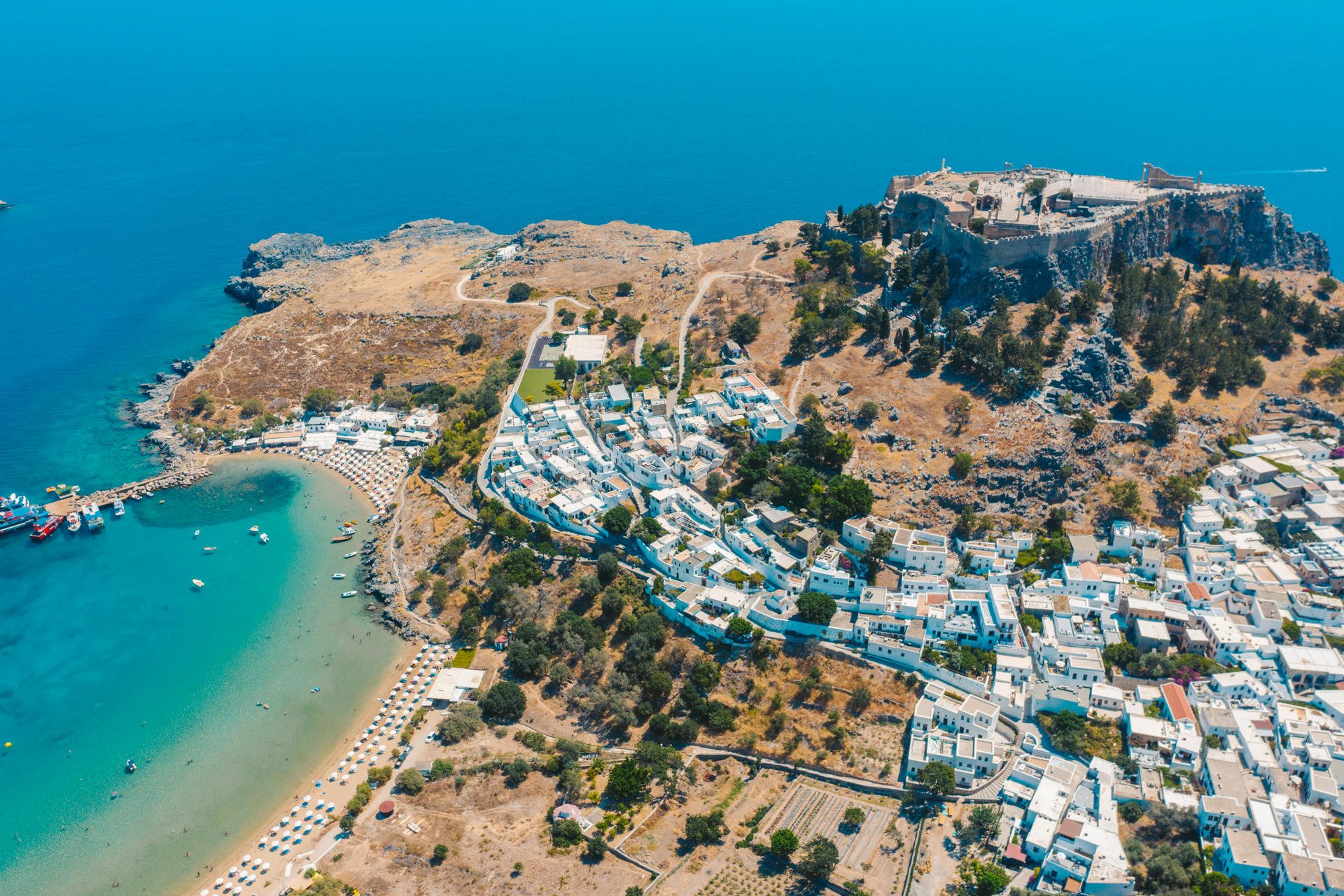 Thessaloniki: Ikaria, Lesvos (Mytilene), Lemnos, Mykonos, Samos, Syros, Fourni (Ikaria), Chios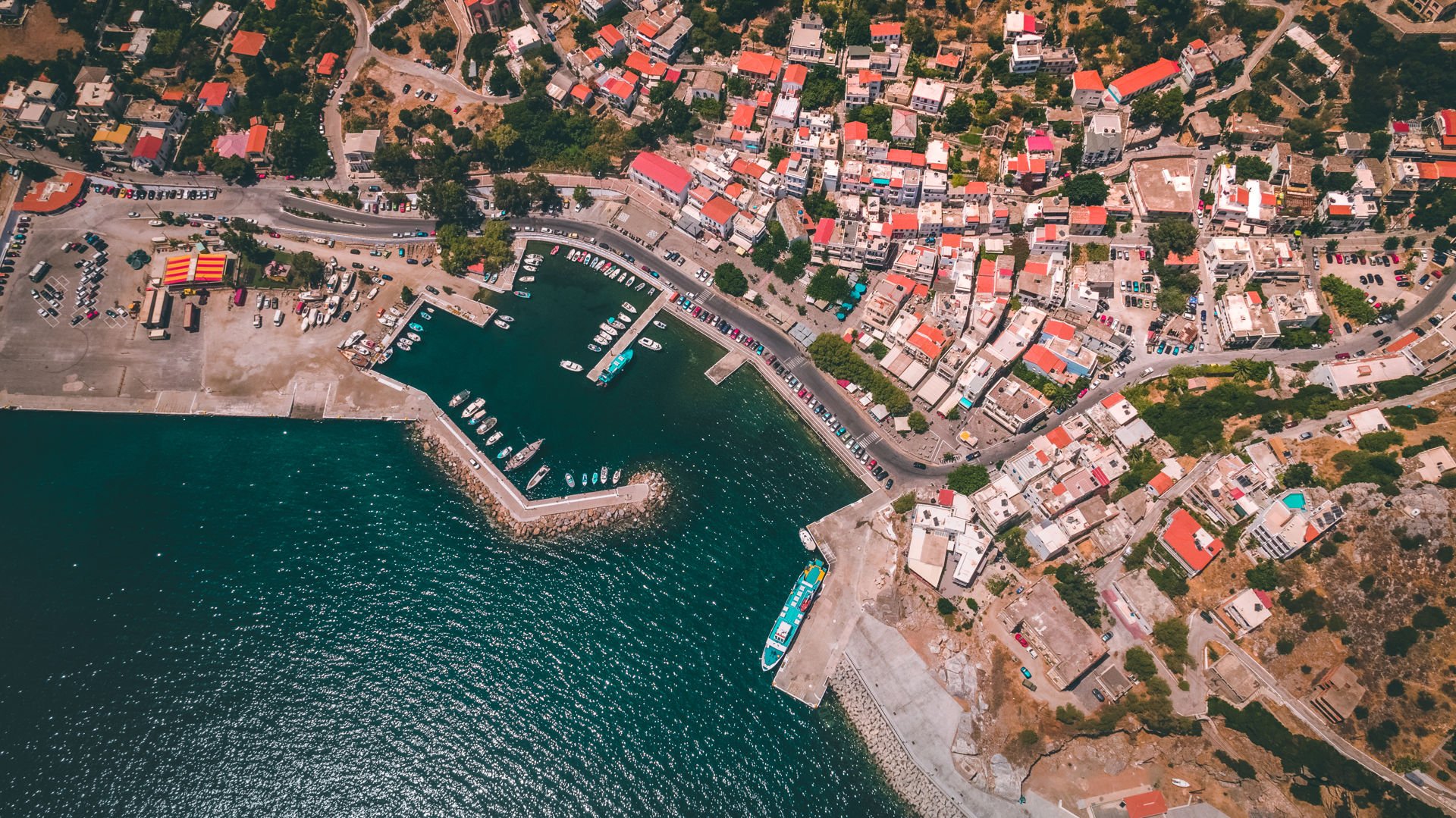 Volos: Mantoudi (Evia), Skyros, Alonisos, Skiathos, Skopelos
Igoumenitsa (Epirus): Corfu, Paxi, Kefalonia (during summer)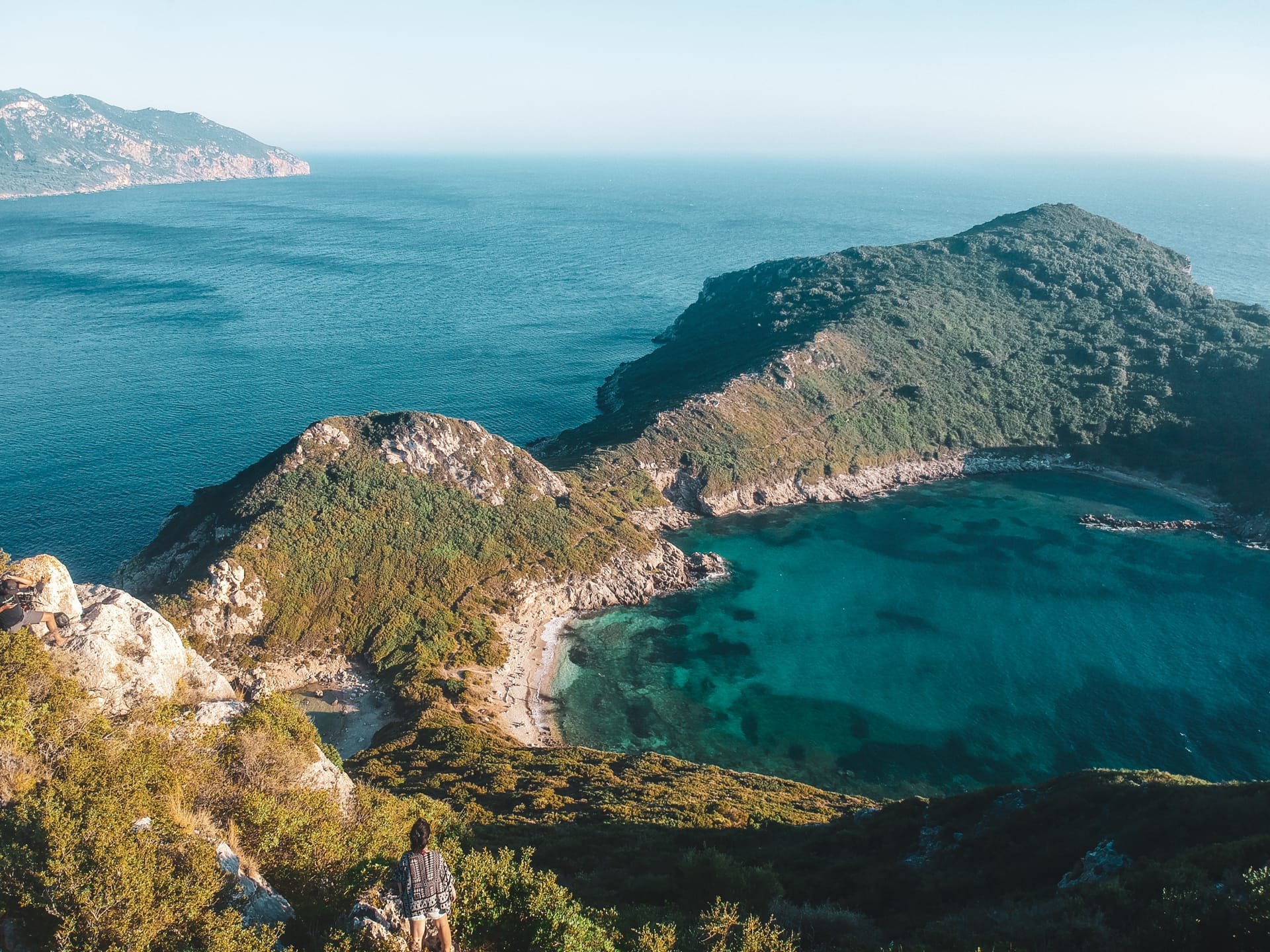 Kyllini (Peloponnese): Zakynthos, Kefalonia, Ithaca (during summer)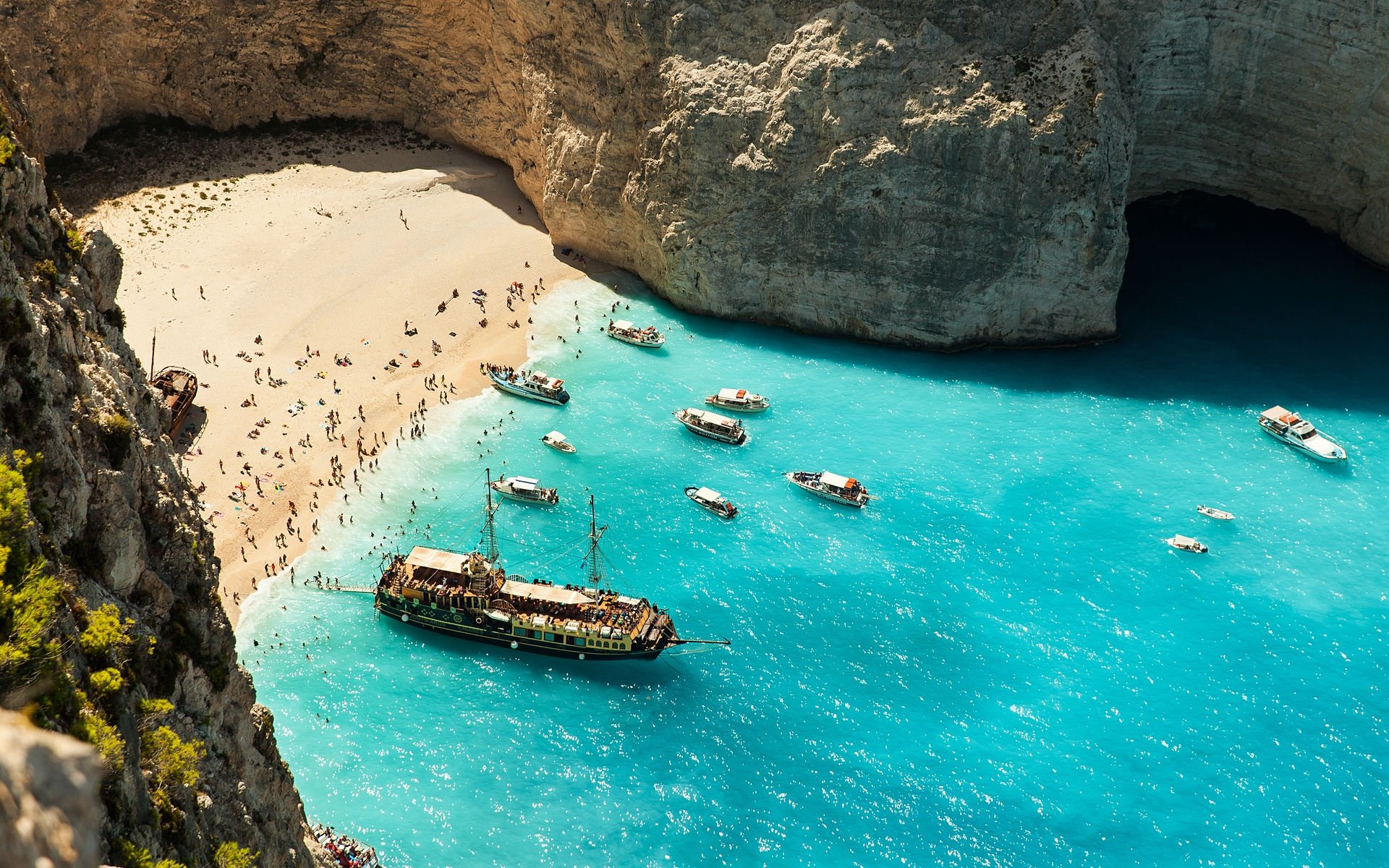 Ionian Islands
Corfu: Igoumenitsa, Paxoi, Kefalonia, Zakynthos
Zakynthos: Kefalonia, Kyllini
Kefalonia: Corfu, Ithaca
Lefkada: Kefalonia, Ithaca
Book your trip
All your holiday planning needs in one place, letting you book direct and benefit from official online rates
Group
5 hours
Free cancellation
Not sure? You can cancel this reservation up to 24 hours in advance for a full refund.
Group
Private