Indescribable beauty and priceless treasures await your discovery on many of the Greek islands. So which ones do we single out for being off the beaten track, with secret beaches, hidden bays, charming villages awash with light, ancient traditions and authentic flavours? Here are 10 hidden gems.
Alonissos
Thessaly & Sporades
A return to nature's innocence. One of the less developed islands in the Sporades, Alonissos entices you in with its unpretentious magic.
Charming and pure, its lush, green landscape and pristine beaches with crystal-clear water make it the perfect destination for a relaxing holiday in Greece, filled with beautiful imagery.
Amorgos
Cyclades
The steep island of "The Big Blue". Life on the wild side, mellowed with traditions, firewater and laid-back villages. Come to this island in the Cyclades and discover a charming island, whose venerable traditions, old paths and remote villages will make you forget the 20th century, never mind the 21st. Take a swim in its crystalline sea and, by night, sip a nightcap of rakomelo, homemade honeyed firewater and admire the beauty.
Ikaria
North Aegean islands
A study in contrasts and longevity. Ikaria is an island of villages that march to a different drummer. Prepare for high, bare, rocky mountains that alternate with green slopes, flowing streams and beaches that could have been imported from the South Seas.
Ithaca
Ionian islands
Symbolic of the sweet homeland that everyone searches for. This green island, with its gorgeous coves and a wooded landscape adored by yachters and sailors, is an island for lovers of reflection and tranquility, for travellers excited by discovery, and most of all … for those in search of their own private Ithaca.
Kastellorizo
Dodecanese
The Oscar-winning star of the southeast Aegean. This tiny island with its impressively restored mansions guards its Greekness fiercely but its serene beauty, warm welcome and riveting history will win your heart.
Kalymnos
This treasure island for divers and climbers is an enviable alternative beach destination for modern-day Robinson Crusoes who crave simplicity and authenticity and seek serenity, relaxation and outdoor recreation.
Karpathos
Wild beauty sculpted by winds, customs and centuries-old traditions. This Greek island holds its past close to its heart… in its ancient acropolis, caves, churches and living traditions. The setting is awe-inspiring, with vistas from untouched, mountain-clinging villages that keep a vigilant watch over the sea, despite being buffeted by strong winds.
Samothrace
Thrace
Mysterious and ethereal. The challenging mountain trails of Mount Saos or Fengari (Moon) – the highest peak in the Aegean – offer hidden waterfalls and wild, natural beauty. Elsewhere, the main town (Hora) is replete with living traditions and an indescribable energy.
Paxi and Antipaxi
Ionian islands
Two islands in the Ionian Sea that are perfection in miniature. Discover tropical beaches, spectacular cliffs, groves of ancient olive trees, thick vineyards and woodland down to the water's edge. Rare treats include wine sweeter than kisses and luxurious villas where you'll feel like royalty.
Book your trip
All your holiday planning needs in one place, letting you book direct and benefit from official online rates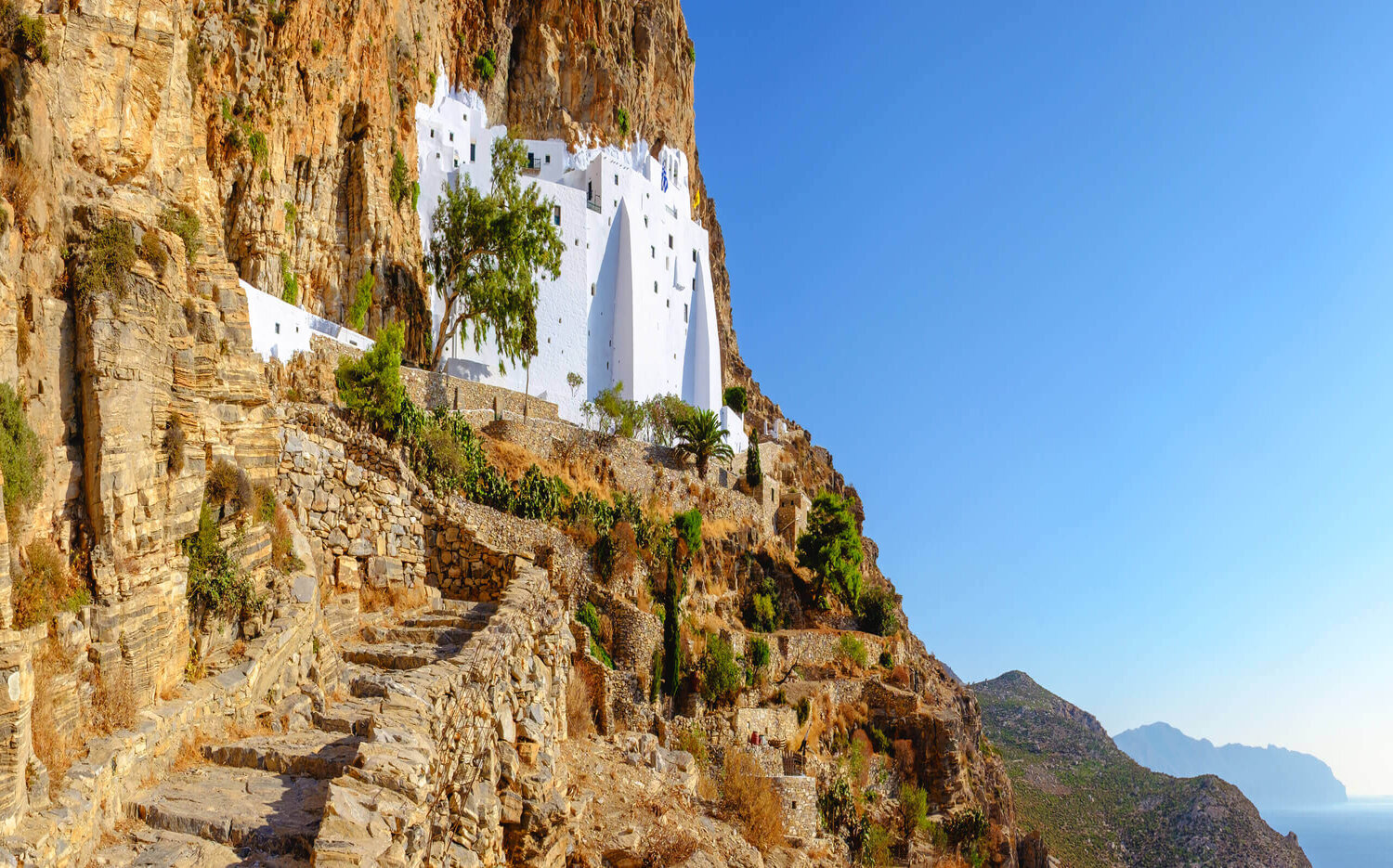 Group
8 hours
Free cancellation
To receive a full refund, you must cancel up to 24 hours before the experience start time in the local timezone
Private
Group
2 hours
Free cancellation
To receive a full refund, you must cancel up to 24 hours before the experience start time in the local timezone