READING TIME
As long as it takes to eat a Greek salad
Some hidden gems are concealed in plain sight. The Dodecanese (one of the South Aegean's two island chains) literally translates as 'Twelve Islands' and yet the glow of Rhodes, Kos and Karpathos is so strong, you'd be forgiven for not knowing the rest. Halki, Symi, Kastelorizo, Lipsi, Tilos, Nisyros, Kasos and Agathonisi… Well, even if you hadn't heard of them before, you know what's coming next…
Timeless and aristocratic Halki
Hopping over from nearby Rhodes to tiny Halki is like stepping into another age. Aristocratic mansion houses, flower-filled alleyways and virtually no cars await on the smallest inhabited Dodecanese island. Halki manages to mix nobility with pure simplicity, drawing on the glow of its 18th and 19th century glory days. Whether you're at a taverna in Nimporio (the only settlement) enjoying fresh seafood and the local pasta (makarounia), visiting the medieval castle (built by the Knights of St John) or lounging on one of the peaceful beaches, prepare for lots of the quiet life.
Serene and welcoming Symi
Another day-trip from Rhodes or a destination in its own right, Symi has colourful mansion houses and simple living of its own. Entering the port, Gialos, is like becoming part of an ageless photograph, but Symi has also retained all its vibrancy and love of life.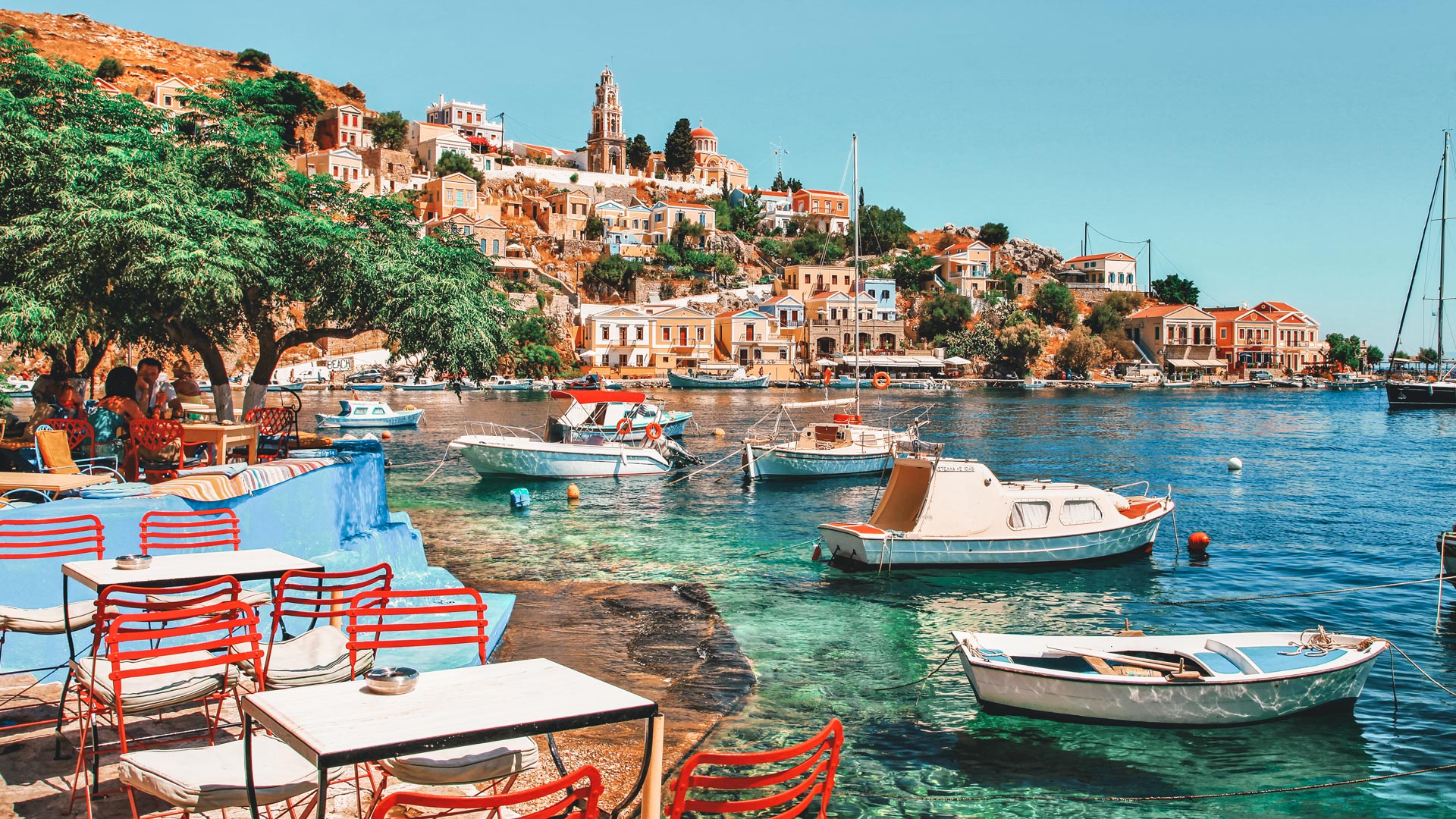 Colourful isolation in Kastelorizo
Greece's most remote island is just 800m from the Turkish coast but Kastelorizo (also known as Megisti) brims with Greek history and tradition. Its little harbour is lit up by the vivid colours of two-storeyed houses (yet another small island with a big history) and the nearby Kastello Rosso,the russet-coloured castle built by the Knights of St John, after which the island was named.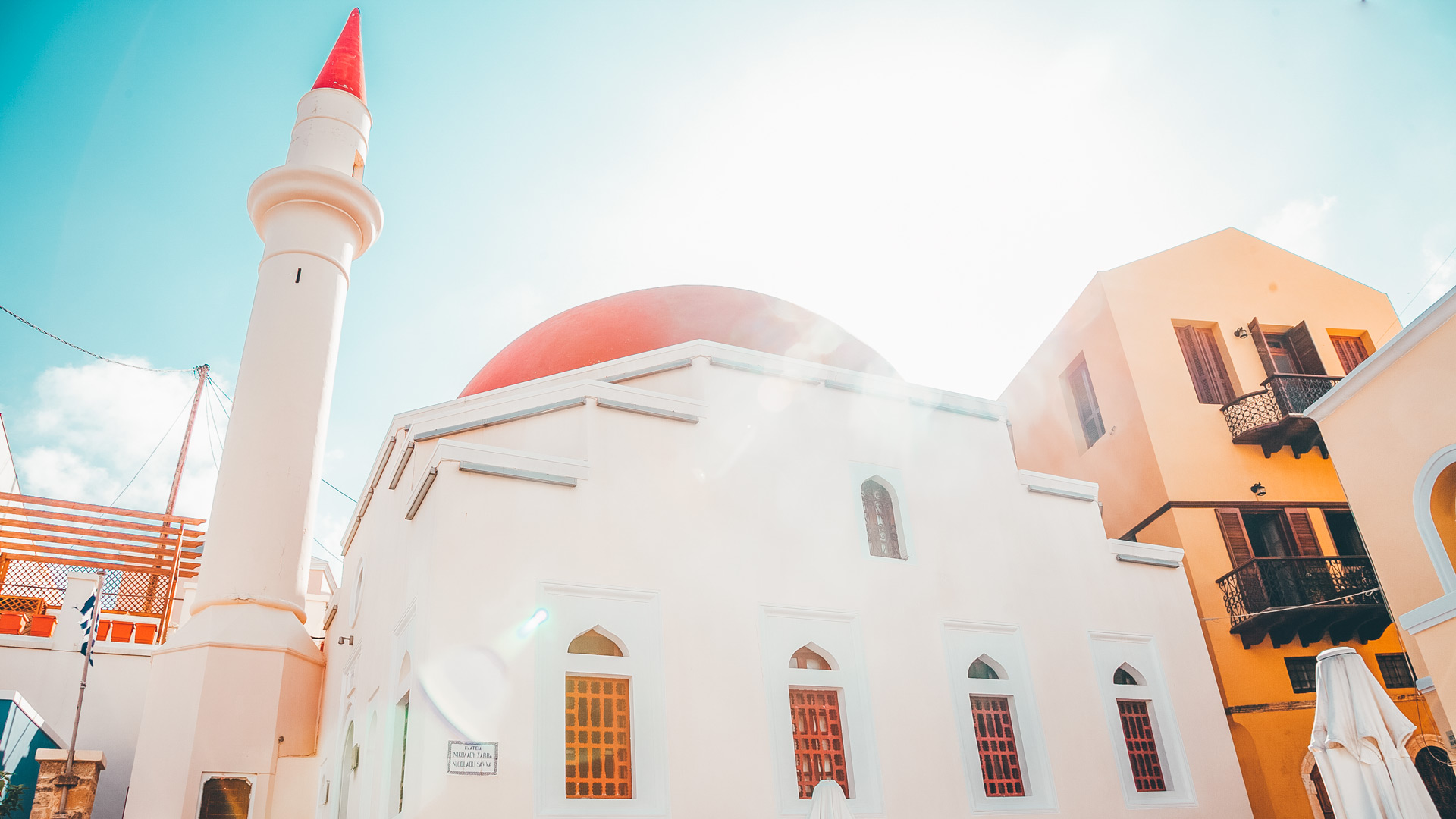 Your lasting memory of this proud, little isle will be of the spirited locals. Boat trips include the tiny isle of Ro (with an intriguing history of its own) and the iridescently lit-up Blue Caves.
The meaning of tranquility in Lipsi
Heading north of Kos, past Kalymnos and Leros, you reach Lipsi, a tiny island surrounded by 24 even tinier islets. Lipsi is about swimming in wonderfully clear water and life's simple pleasures. The beaches are secluded and there's excellent hiking (including a route to the remnants of an acropolis). A must is a boat trip to the surrounding islets (Makronisi, Aspronisi, Tiganakia, Marathi…) and their fantastic swimming spots. And if you visit during a festival, you'll love the experience (and the local sweet wine).
Untouched and unexpected Tilos
Sandwiched between Kos and Rhodes, this little island boasts hiking paths and untouched beaches. It was also the last bastion of elephants in Europe. The discovery of 4,000-year-old bones in a cave (and those displayed in the town hall) tell us as much. You'll find classic Aegean architecture (whitewashed houses and narrow alleyways) and the view from the Castle of the Knights is (even by the standards of Greek hill-top castles) wonderful. At the Monastery of St Penteleimon, admire the pebble mosaics but leave plenty of time for swimming and great food.
Volcanic beauty on Nisyros
Think of an Aegean island blessed with volcanic beauty and a Caldera view that isn't Santorini. The answer is Nisyros (just south of Kos), where you can soak in a hot spring and cool in the Aegean Sea on the same day and visit not one but three volcanic craters (the locals have named them). Hiking here isn't to be missed and nor are the mountain villages – Nikia (with its Volcanic Museum) and Emporios (topped by the Pantoniki fortress). Or just sip a cocktail in a chilled nightspots in the main town, Mandraki.
Photogenic and friendly Kasos
Located between Rhodes and Crete, Kasos is the southernmost Dodecanese island. From the little old harbour, Bouka, to the atmospheric alleyways of Agia Marina (the main town), it pulls on your heartstrings just as the locals tease tunes out of their lyres. You can hike between monasteries (such as the Byzantine Agios Mammas) and caves (there are two to visit) and laze on peaceful beaches. And there are boat trips to the golden beaches of the islet of Armathia. If you visit on a feast day, the lyres and lutes come to life.
Tiny, charming Agathonisi
Finally, to teeny Agathonisi, an island in the northeastern Dodecanese, near Patmos, with just a handful of tavernas, bars and chapels and a singular charm. It's the kind of place you can arrange with a fisherman to visit a secluded beach (there are more accessible options too). Despite the barren landscape, the industrious locals grow most of what they need. (Try the goat potatado – slow-cooked with potatoes). The main town, Megalo Horio is virtually invisible from the sea. What better hideaway could you ask for?
8 hidden gems in the Dodecanese islands
Whether as day trips or an island-hopping itinerary from Rhodes or Kos, the Dodecanese islands offer themselves with simple yet beguiling authenticity. And it doesn't end there, the chain has other fascinating islands to discover.
Plan your trip
Outdoor activities
Rhodes Dodecanese
Explore More in Rhodes North Route Explore more on the island of the Knights, Rhodes, on a semiprivate safari tour for up to 6 persons...
Outdoor activities
Kos Dodecanese
Explore more of the island of Hippocrates, "Kos" on a semiprivate safari tour for up to 6 persons per vehicle. Travel on unchartered roads through...
Outdoor activities
Rhodes Dodecanese
Lindos Hiking is a day guided hike to the gem of Rhodes, the Acropolis of Lindos.