Private beaches, gourmet flavours and rare scenery – all in a luxury setting
Luxury merges with myth in Greece where you'll find your own private paradise. From the seaside to the hinterland, every holiday experience is unique. You'll encounter natural landscapes of superior beauty by yacht, catamaran or sailboat. Enjoy ultimate peace, quiet and tranquillity in private villas and suites with infinity pools that spill into the blue horizon.
Succumb to the perfected and personalised service of Greece's luxury hotels, with staff that foresee your every need. Relax and recharge your batteries in spas with thalassotherapy, treatments using the finest natural products, yoga in stunning settings and massages of all kinds. Purify your body with a healthy Mediterranean diet, ideal for detoxing.
Every experience, a rebirth. Every moment, an unforgettable image
What about dinner by candlelight on your own private jetty, with a view of the lights glittering in the Cycladic villages nearby? Could it be refreshing cocktails on chaise longues on the beach? Then, there is wine tasting in traditional vineyards.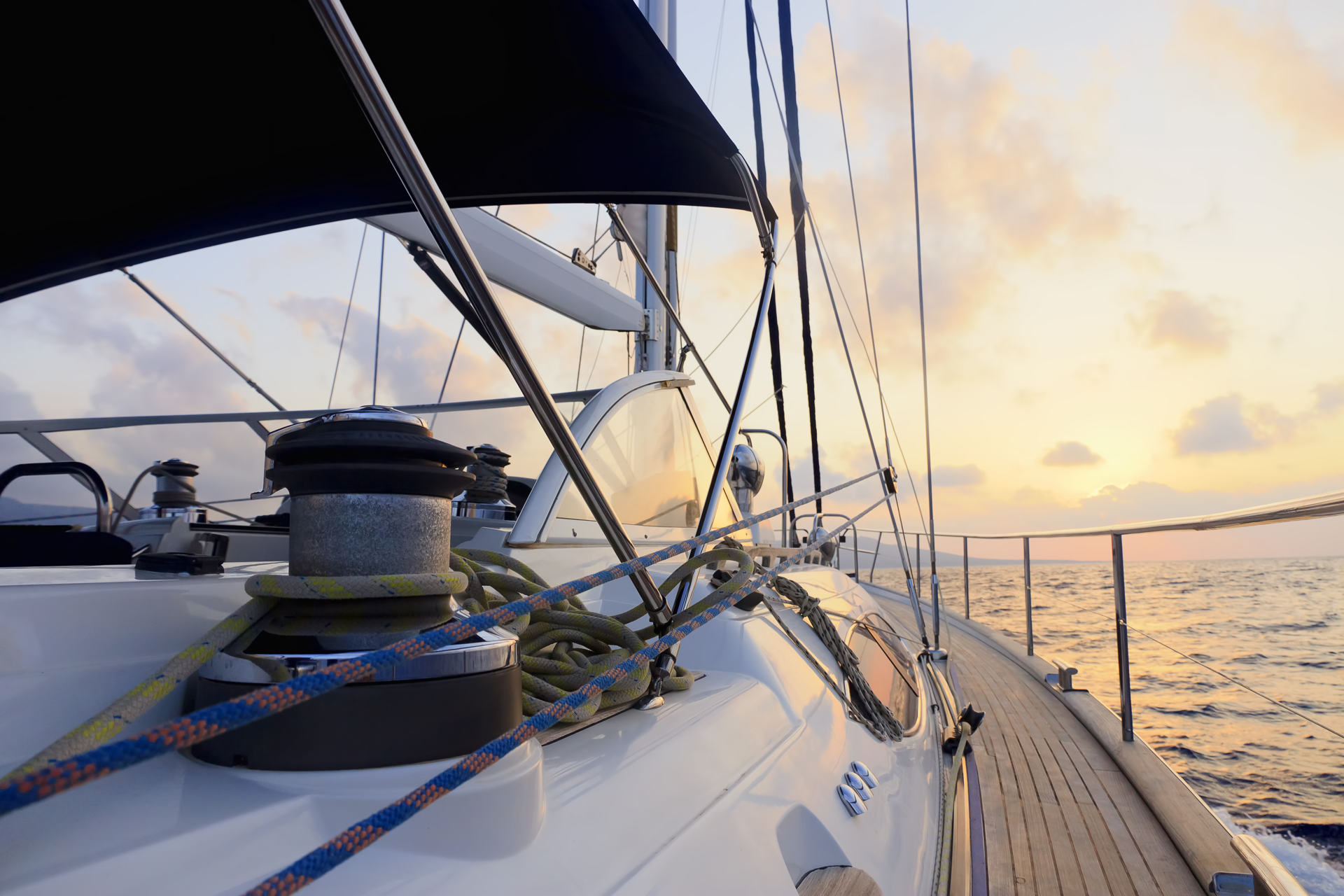 Fancy a spot of golf and tennis in the morning, watersports in the afternoon and cultural excursions at night, in open-air theatres and village squares that look like they have been lifted from a film set? Shop until you drop in the picturesque main towns of Aegean islands like world-renowned Santorini and Mykonos. Mix a sunset with an ingenious cocktail of rare malt whisky, painting the surrounding islands many shades of pink and violet and leaving memories that are not easily forgotten.
Luxury Destinations in Greece
Santorini, Mykonos, Crete, Corfu, Halkidiki, Messinia, the Athenian Riviera, Athens, Thessaloniki, Arahova. In Greece, you'll find the most stunning destinations for luxury holidays of the highest standards. What makes them so special? They combine the latest in comforts and services with unique natural surroundings. Here you'll enjoy the utmost in hospitality, activities, water sports, spas and haute cuisine in settings and locations famed throughout the planet for their spectacular beauty, long history, unspoilt character and remarkable architecture.
It's time for renewal; for rejuvenation of body and soul, with spas and special treatments paired with Mediterranean light and the energy of the Aegean Sea. You are in a bathtub filled to the brim with rose petals, which has been placed on a private beach of a luxury hotel in Halkidiki. You soak and relax before your massage with a view of the sea. A little later, a table is set just for you, right next to where gentle waves lap sumptuous sands. Thousands of candles line the water and create the ambience for your intimate dinner for two, while the sommelier suggests a few fine Greek wines to pair with your delicious Mediterranean meal. Moment by moment, your senses are awakened..
The options for luxurious destinations are not limited to the cities and the seaside. Mountain resorts glisten in the snow; art and boutique hotels, chalets and traditional guesthouses await you in Arahova and Livadi on Parnassos - the epitome of alpine style - as well as in Evrytania, Elatohori, Kavala, Portaria and Tsagarada in Pelion, and Mikro (small) Papingo in Zagorohoria. Combine your stay with skiing, snowmobile driving, horseback riding, rafting and mountain biking.
Whether inside your hotel or in the nearby restaurants, the local cuisine is sure to impress you. Enjoy dining at renowned restaurants accompanied by a selection of fine wines from around the world. In Greece, gastronomy can be elevated to a high art form. Many acclaimed restaurants have won stars and accolades from some of the best guides in Europe. Cafes and bars with wonderful design aesthetics and tasteful music, with incredible views, creative cocktails courtesy of renowned mixologists, rare malt whiskies and local liqueurs – the nightlife doesn't miss a trick.

Greece: A five-star luxury stay
The scenes reel off before your eyes and each one more charming than the last: Picture five-star boutique hotels with jacuzzis and private pools spilling into the horizon, in Santorini's Fira, Firostefani, Imerovigli, Oia, Pyrgo and Akrotiri. Stay in uber-luxurious hotels in Mykonos, in Hora, Psarou, Orno, Elia and Agio Stefano; elegant villas with private marinas in Halkidiki's Sithonia, Kassandra and Ouranoupoli.
Relax in luxury suites and bungalows right on the water in Elounda in Crete, with your yacht or sailboat moored practically at your feet, waiting for you to set sail at first light. Savour stone-clad homes with infinity pools, presidential suites and modern spas in Messinia, next to sprawling beaches and impressive castles, and always with the inviting prospect of a round of golf or local gourmet meal in distinguished restaurants.
The list goes on to include the special ambience of the Venetian mansions in Hania and Rethymno, with rare antiques for decoration and impressive gardens and lavish patios; luxury resorts right on the water in the Athens Riviera, with a view of Sounion and the temple of Poseidon; bungalows, villas and grand mansions at Porto Heli, Naxos, Rhodes, Sifnos, and Corfu; neoclassical accommodation in stately homes of another era in cosmopolitan Spetses, artistic Hydra and aristocratic Chios; historic hotels in the centres of Athens and Thessaloniki, cities with vibrant nightlife, designer stores and trendy boutiques, and a plethora of culinary surprises.
Book your trip
All your holiday planning needs in one place, letting you book direct and benefit from official online rates
Private
Private
Group