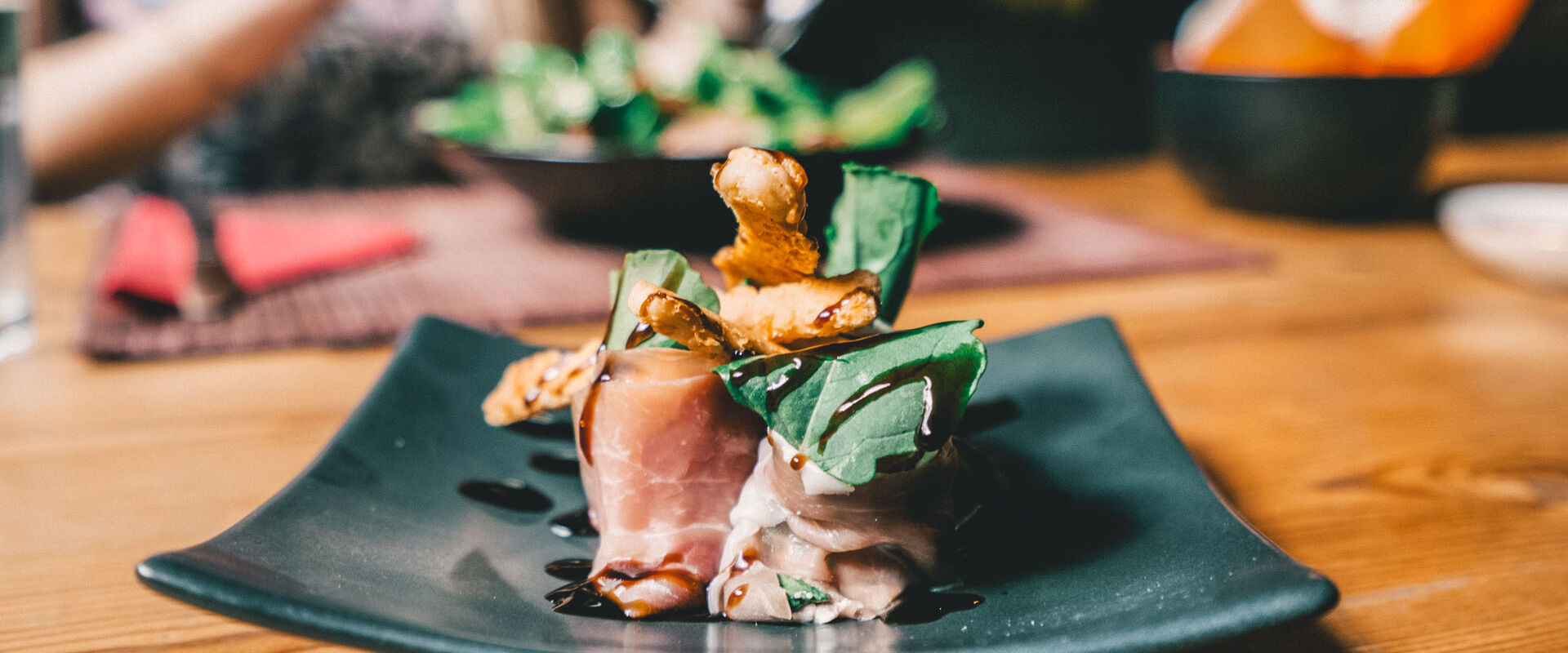 EXPERIENCE
A culinary tour of Athens
The Athens food scene has never been so exciting, with new trends and previously unknown neighbourhoods being propelled onto the foodie map. From the classics to mouth-watering new tastes, there's only one way to get to know Athens' culinary underbelly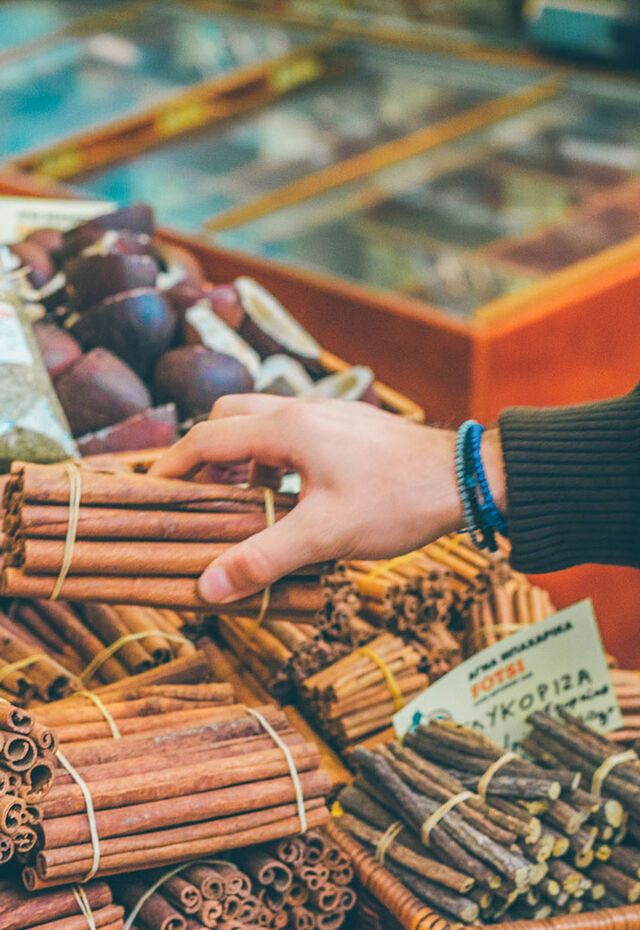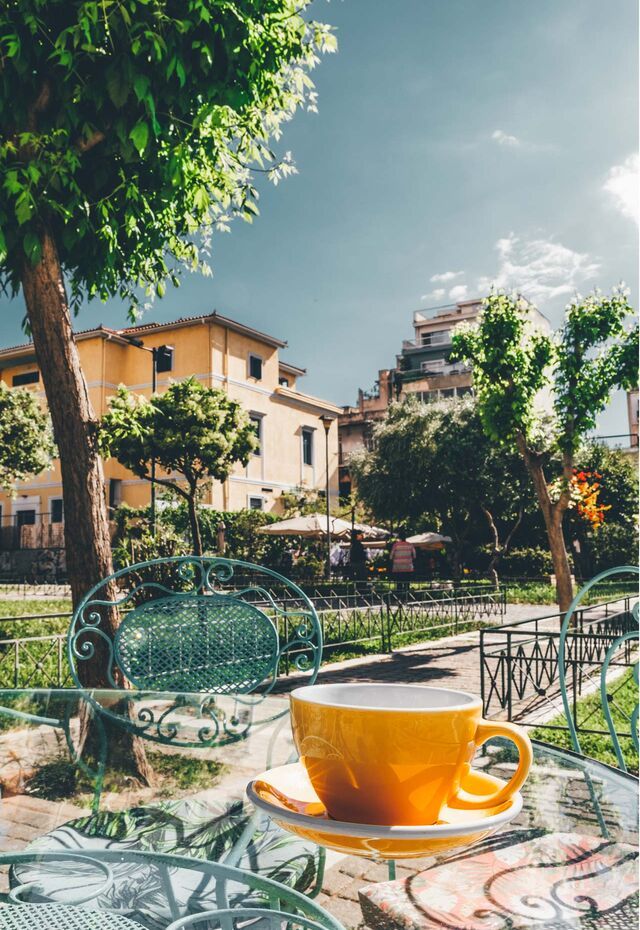 Duration
Full day
Season
All year round
OVERVIEW
Of all the memories you'll take home after visiting Athens, perhaps the most unexpected are the tastes. There's been a culinary revolution in the Greek capital, with new trends that have changed the perception of Greek food – not just amongst visitors but for locals too.
You'll recognise many of the dishes elevated to inventive new heights, in trendy meze-based bistros right up to Michelin-starred restaurants. And the souvlaki (grilled meat on a stick or wrapped in a pita with yogurt, chopped tomatoes, onions and chips) is still a street food staple. But you should also prepare yourself for unexpected newcomers to the culinary scene, from brunch and ethnic eateries. Meanwhile, cool new bars have no difficulty promoting Greek wines and locally-brewed beers over imports.
Entire districts that were previously unexplored by visitors have now become go-to Athens City Break destinations, in large part because of their culinary identity. Koukaki, Keramikos, Exarchia, Psyrri, Pangrati, Petralona and Metaxourgio… you may have not have heard of them before, but you'll be telling people about them once you're home. And another word for your holiday vocab list – Koutouki – a family-run restaurant offering authentic food in a lively atmosphere.
For a seafood meal (traditional or fine dining), there are excellent choices from Piraeus all the way up the Athens Riviera, from the Faliro Delta (just by the Stavros Niarchos Foundation Cultural Centre) along the south coast to Vouliagmeni and beyond.
Meanwhile, the emergence of vegetarian or vegan restaurants is no real surprise, as all local Greek cuisines have a rich history of delicious veggie-based dishes.
A final bonus tip is to coincide your visit with the Taste of Athens festival. Some of the best restaurants, chefs and producers are celebrated in the annual event, which has become a fixture in the calendar of Athenian foodies.
DON'T MISS
Eating and drinking in Athens will be a feature of your stay, but it's worth dedicating a day to the experience, which could involve the following:
Breakfast
Breakfast for Athenians is often no more than a koulouri (a sesame seed-crusted bread ring) on the go, but there are plenty of bakeries and coffee shops serving breads stuffed with an assortment of ingredients or handmade pies. Or if you want a taste of something new (and a later start to the day), brunch has entered the Greek lexicon with a passion. Pancakes and eggs benedict are hardly traditional Greek food but they're enjoyed all the same, as are local hams and cheeses.
Markets and spice shops
Nothing will get you closer to the soul of the Athens food scene than visiting a market. The Central Varvakios fish and meat market, and nearby central fruit & veg market on Athinas Street, are the obvious places to start. Following that, head up to the spice shops of Evripidou Street, where stores welcome you with aromas of thyme, sage and chamomile and other delights.
Dine-in delicatessens
Dine-in delis have been part of the Athens food culture for decades, originally as convenience stores where you could buy in bulk (and have a snack and a chat with the patron while you waited). Today's versions stock extra-virgin olive oil, wines, hams, cheeses and other delicacies handpicked by the owner, and sometimes have a small number of tables where you can eat a delicious cooked lunch or cold cuts. Head to the neighbourhood of Kolonaki and you'll find out, or stroll down Mitropoleos or Sokratous streets.
A coffee and something sweet
No day out on foot is complete without something sweet and there's no shortage of choice in Athens, with pastry shops everywhere. You could choose a baklava (layers of filo pastry, nuts and syrup), a slice of galaktoboureko (filo pastry a custard filling, soaked in syrup) or loukoumades (freshly-cooked, small donuts drizzled with honey or chocolate). And to go with it, a coffee of course. Greek or iced (freddo or frappe)? Up to you.
A rooftop dinner
The perfect end to the day is dinner under the lights of the Acropolis. There's a whole selection to choose from – from the top floor of hotels to restaurants with converted rooftops.
GET PLANNING
Organised food tours usually start in the centre (Syntagma or Omonia Square or metro stations such as Acropolis or Panepistimio), whilst some private tours offer hotel pick-ups and drop-offs.
The city centre is small but you'll be doing lots of walking, so wear a pair of comfortable shoes and season-appropriate clothes.
Athens has an excellent metro system so you can easily skip between many of the neighbourhoods mentioned here.
It gets hot in the summer, which (apart from being uncomfortable) can affect your appetite, so if you can visit in the non-peak summer months you'll enjoy Athens even more.
There are no organised tours on Sundays when markets are closed.
If you are exploring on your own, be aware that delis and shops selling local products follow general shop opening times.
It's worth calling to make a dinner reservation at a taverna.
A culinary tour of Athens is an experience you can enjoy all year round.
It's up to you how deep you want to get into the Athens food scene. Combined with visiting cultural sites, you can easily fill three days with the experience.

Organised food tours usually last a half day or full day.
TRAVEL RESPONSIBLY
Let's all try to keep the magic of Greece's villages, towns and cities alive for future generations.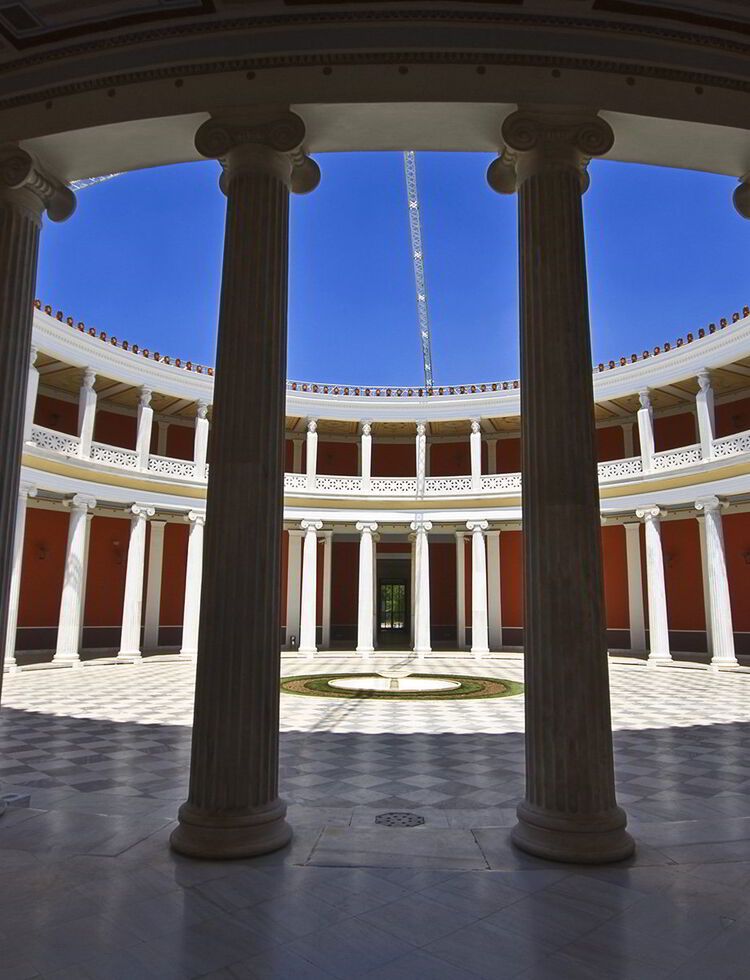 Keep the streets as clean as possible by using the bins provided or, if necessary, keeping your rubbish with you until you find one.
Use a refillable water bottle to try to minimise your use of plastic.
Respect the cultural monuments and relics and don't use flash photography if there's a sign forbidding it. It's to protect the relics.
Do your best to support small, independent family-owned stores and local producers, taking home something handmade and local.
Respect the plants and animals.
Be inquisitive and definitely ask the locals for tips.
Respect your fellow visitors and the locals.