EXPERIENCE
A walking tour in up-and-coming Kalamata
Whatever the season, whatever your tastes, Kalamata is a city in the Peloponnese's Messinian Gulf that has it all.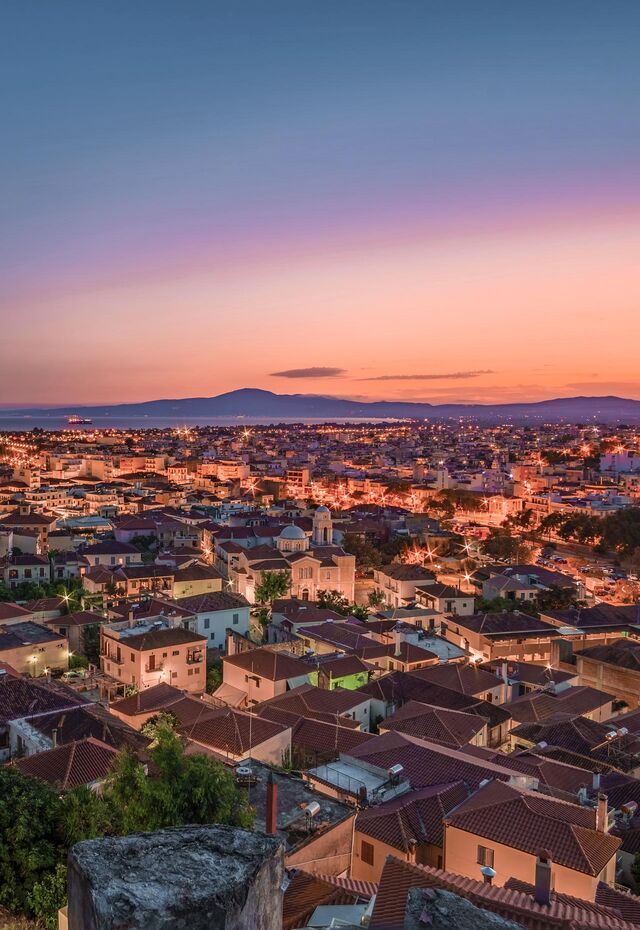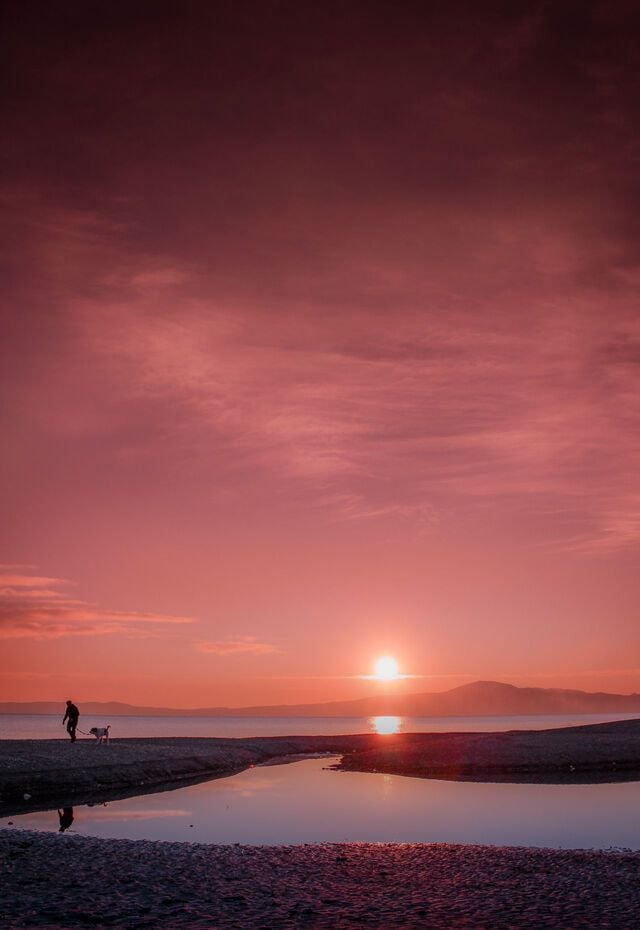 Duration
Full day
Season
All year round
OVERVIEW
You've probably already been introduced to Kalamata even if you haven't visited. The capital of Messinia, in the western Peloponnese, has been supplying the world with its large, black olives for centuries now. But what you won't know, unless you've been, is that it's also an up-and-coming city escape that ticks every box imaginable.

Greeks rave about it, as do a growing number of foreigners who have taken advantage of its airport (with a growing list of direct international flights) or easy 2hr40min road connection with Athens. Seaside? Mountain? Culture? Streetlife? Nightlife? Food? Shopping? Spring? Summer? Autumn? Winter? Ticks all round.

You could be passing through on your way elsewhere in the Peloponnese, or enjoying a city break… either way, exploring the city on foot is a must.

You'll find ancient and Byzantine relics and houses with an architecture that's part neoclassical, part Renaissance in feel – with red-tiled roofs, little alleyways and stone-built churches – and a waterfront made all the more special by the backdrop of Mt Taygetus and its nearby beaches.
DON'T MISS
The castle
Sitting just above the agora (market) of the Old Town is Kalamata's Kastro. Dating from the start of the 13th century, it was built by the Byzantines and finished by the Franks. It isn't as intricate as other medieval fortifications of the Peloponnese, but it's a wonderfully atmospheric place to start your tour, with excellent city views. There are inscriptions dating from the Venetian occupation of Kalamata (1685-1715) and excavations have revealed the site of the 6th century city of Fares, with a small church dedicated to the Virgin Mary Kalomata built in its place – so named because its icon of the Virgin (from which the city took its name) had beautiful black eyes. Look out for the Kalamata International Dance Festival, which takes place here each July.
The museums
Very close to the castle are two museums that deserve attention. The Folklore Museum of Kalamata, housed in the two-storey 19th century Kyriakou Mansion, has collected memorabilia from the 1821 revolution against the Ottomans, as well as other objects of everyday life (including agricultural, weaving and printing/bookbinding equipment). And immediately afterwards is the Archaeological Museum of Messinia, with exhibits from prehistoric to Byzantine times. Look out for a gold signet ring from the 16th century BC, found in a local tomb, as well as coins, pottery and other ancient artefacts from the region.
March 23rd Square
Taking its name from the day of the city's liberation from the Turks, in 1821, March 23rd Square captures not just the history but also the vibe of Kalamata. The diminutive Church of the Holy Apostles in the middle of the square is where the revolution is said to have been declared and the first mass of the liberated city was celebrated. Around it are shops, cafes, bars and tavernas – especially along Amfias St, which ends in Paplomatadika (famous for its nightlife) and Ypapandi St (where you'll also find shops with local products, such as traditional, loom-woven Kalamata headscarves).
Vasileos Georgiou Square
This is another square that's central to daily life, with a cosmopolitan air of cafes, bars and shops. It leads on to Aristomenous St (the shopping hub), with some lively arcades (Londos and Varvoutsis) where you can also grab a bite to eat. You'll enjoy the neoclassical structures, amongst them the handsome Bank of Greece building.
Municipal Railway Park
Leaving the historical centre behind you and walking down Aristomenous Street towards the port, you reach the Municipal Railway Park. Located by the old Kalamata-Limin train station, this is a 54-acre treasure trove for rail enthusiasts, with a collection of locomotives and rolling stock taking you back to the days of steam-powered travel.
The waterfront
Continuing south, you reach Navarinou, Kalamata's famous waterfront. This is where city life gravitates during the summer, but it's also great for a winter stroll. There's something endlessly romantic about the generously-sized, palm tree-fringed promenade. Starting at the marina, with its collection of sailing boats, head along the Messinian Bay, with Mt Taygetus beckoning you in the distance. There's a bicycle lane all the way, as you pass cafes, shops and great ouzo & meze spots and bars serving everything from breakfast to cocktails. If you continue around the coast, you soon reach Kalamata's beachfront.
The food
Kalamata's food deserves special mention. The locals have a way of doing things their way. You should try the roast pork (gournopoula), which has even found its way into gyro souvlaki and burgers. More traditional are pastelia (sesame seed bars), diples (folded, fried pastry, drizzled with honey and sprinkled with nuts), lalangia (crunchy fried dough loops) and, of course, the famous Kalamata olives and olive oil. For meze, there's sfela cheese and synglino (cured pork) to go with your ouzo or tsipouro (firewater). And for something heartier, cockerel stewed in wine with hylopites (little pasta squares).
A bonus
A great end to your day is to head up to Verga, a short drive out of town, where there are restaurants and bars with amazing views. It's perfect for a coffee or cocktail, particularly at night, with the lights of the city and the fishing boats in the bay sparkling below you.
GET PLANNING
Kalamata is easily explored on foot or by bike (it's largely flat) and there's a good bus service in town.
For more information on buses call +30 27210 23377 or click here
To Kalamata centre
From the airport:
From Pylos:
By car or taxi: 52km (1hr5min)
From Athens:
Kalamata can be visited all year round and the experience is different in each season. In summer, you can combine it with a swim, while autumn to spring are ideal for nature trips.
Museums and cultural sites:
Kalamata Castle
Summer: Open daily 8:30-20:00
Winter: Open daily 8:30-15:30 (closed Tuesday)
Tickets: €2 (€1 reduced)
Not suitable for visitors with disabilities
Archaeological Museum of Messinia
Mondays: 13:30-20:00
Other weekdays, Sundays and holidays: 8:00-20:00
Tickets: €3 (€2 reduced)
Suitable for visitors with disabilities
Folklore Museum of Kalamata
Open Wednesday-Saturday 9:00-13:00 and Sunday 10:00-13:00
Tickets: €3
Autumn
Spring
Summer
Winter
You can visit all the highlights mentioned here in one day, but you'll need longer if you are to enjoy them fully, along with all the other experiences Kalamata offers.