What better way to see the Aegean than by boat? All you have to do is decide which islands to hop to and which unexplored bays to anchor in.
Mild and gradual changes in temperature, steady, predictable winds, minimal tides and strong currents, crystal-clear waters and countless bays, a plethora of islands and the short distances between them, picturesque harbours, safe anchorages, the possibility of fishing, diving, water skiing… It's doubtful whether any other sea on the planet can muster a longer list.
And then there are the meltemia, the prevailing north winds that blow every summer from about 5 to 7 Beaufort from May to September, a phenomenon known since antiquity and ideal for sailing. What more do you want? Here are some of the best destinations in the island chains (Argosaronic, Cyclades, Dodecanese and Sporades) that make the Aegean Sea so special!
Setting sail
Setting off by boat into the Aegean, one of the most popular departure points is from Piraeus or the marinas on the south coast of Athens, such as Zea, Flisvos, which can accommodate the most luxurious cruisers, as well as Alimos, which is the home port for most of the charter companies. On the east coast, at Lavrio, the Olympic Marine has extensive facilities for sailing. Given the number of yacht charterers, you can take your pick from a huge variety of sailboats, with crew or bareboat of any size. Most of the firms also arrange their clients' transfers from the airport and offer them a full package of sea experiences/itineraries.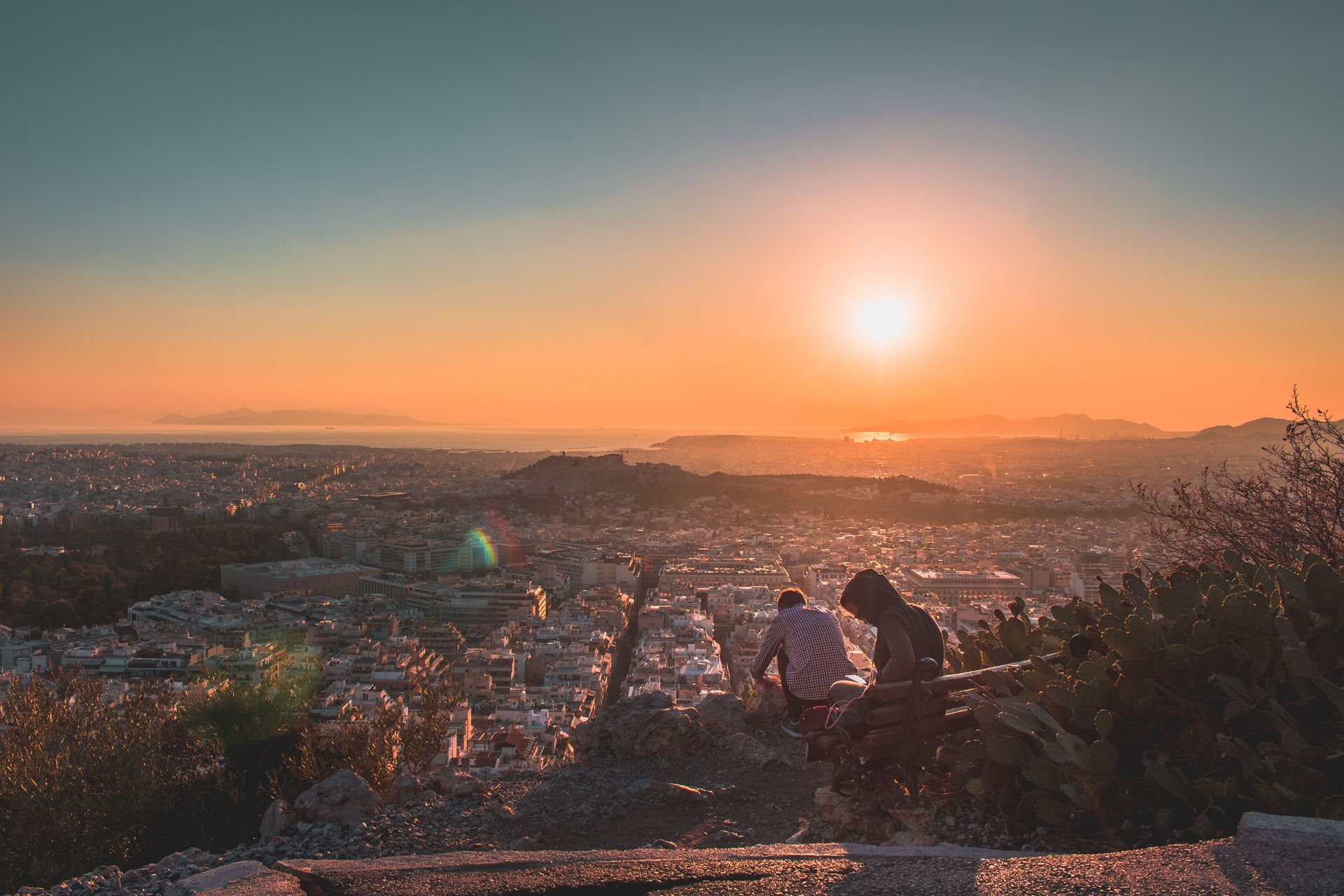 The Cyclades
The Cyclades are a particularly attractive sailing destination, mainly because of their relative proximity to Athens and the great variety of experiences they promise. The contrast of their pure white houses against the deep blue of the sea is Greece's trademark internationally, not to mention the colours of its flag. And because the distance between islands is small, a yachting holiday can take in numerous ports and coves within a very short time. You could even sail to a different island every day, although each one merits close examination.
Kea, Kythnos, Serifos & Syros
Sailing east from one of Athens' marinas, you'll come across a few Cycladic islands worth exploring. You'll find Kea first, then Kythnos, Serifos and Syros, the capital of the Cyclades, which is a base for many charter companies. This means that you could easily charter your yacht from the heart of the archipelago and start your explorations at once, while you also have the option of finish your cruise there and return to Athens by plane or ferry. Aristocratic Ermoupoli, the capital of Syros, with its large and safe harbour, is a destination well worth visiting by boat.
Exploring the Cycladic charm of Serifos' Hora
Sifnos, Paros & Naxos
Sifnos, Paros and Naxos to the south are classic choices, with a succession of private coves that are protected from the prevailing north winds or meltemia. All these islands boast good marinas with connections for fuel and water but also every kind of food supply. Paros also hosts international windsurfing competitions every year, thanks to the ideal conditions of steady winds without choppy waves.
A walking tour of Naoussa blends island chic with deep traditions
Milos
Milos, further south, offers spectacular lunar landscapes and dramatic coves and beaches that can be reached only by yacht. It also has one of the largest, almost enclosed harbours in the Mediterranean and the port, Adamas, is safe in all weathers and has facilities for servicing yachts. If you make it to Milos, a must-see is the volcanic rock formations at Kleftiko on the south coast.
Landing on the lunar landscape of Sarakiniko beach
Amorgos & Ikaria
Waves in the Aegean are apt to be low because the islands' relatively proximity, but the winds can be strong and need certain nautical experience, an example being conditions often found during the crossing from Amorgos to Ikaria. Still, the sight of Hozoviotissa monastery cut out of the rock, seemingly suspended above the sea, is a reward in itself.
Santorini
There can be no more awesome sight than sailing into the Caldera of Santorini, which has ample anchorage facilities and services for yachts.
Sampling the wine routes of Santorini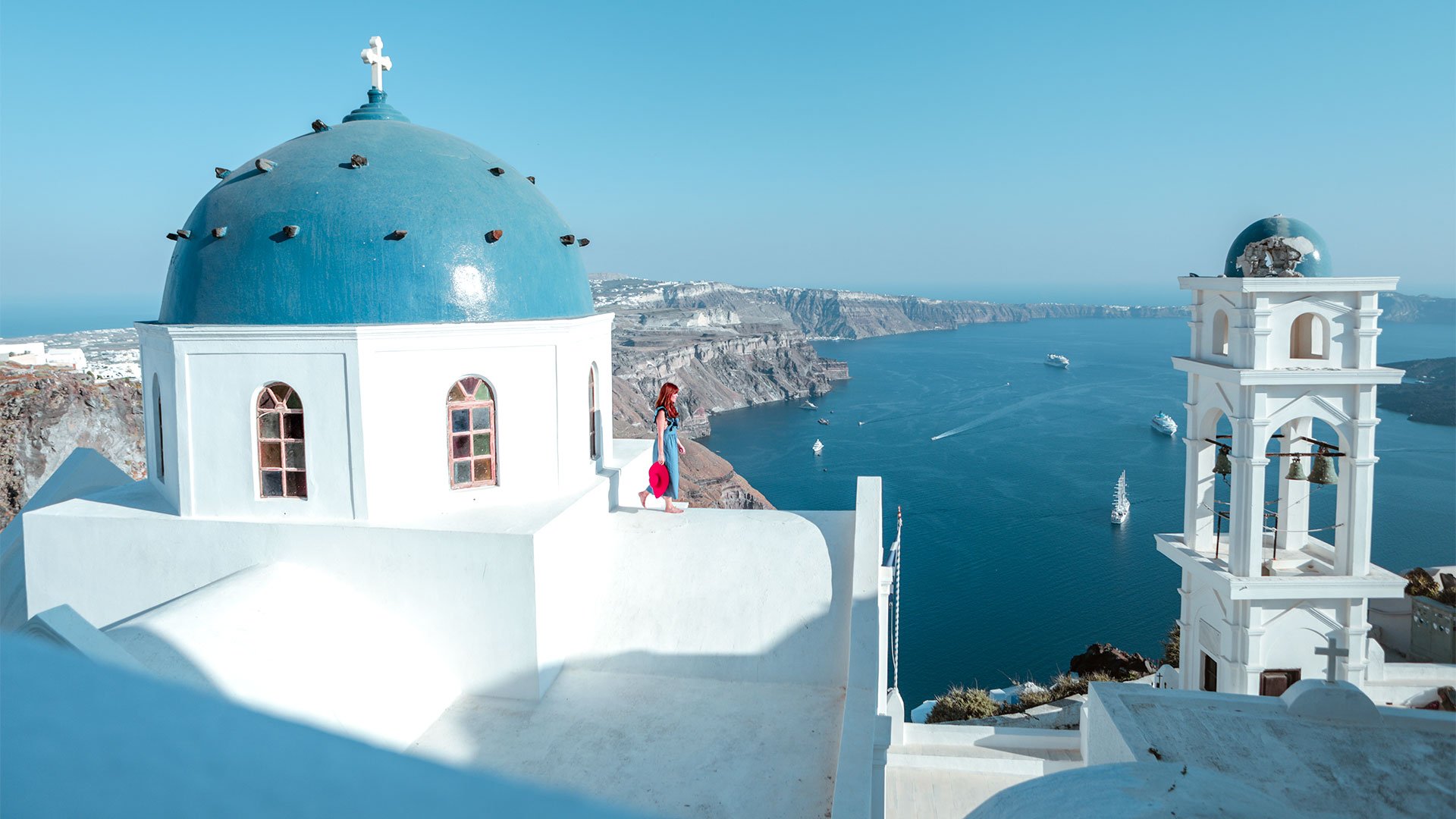 Koufonisia
Perhaps one of the most delightful destinations for those who prefer a low-key, natural setting rather than a zippy nightlife when the day is done, are the Koufonisia isles. These small, unspoilt islands now benefit from a new marina on Ano Koufonisi, making them an ideal base for exploring the islets, inhabited and not, in the vicinity. No longer a secret, their sheltered coves are often filled with boats at anchor.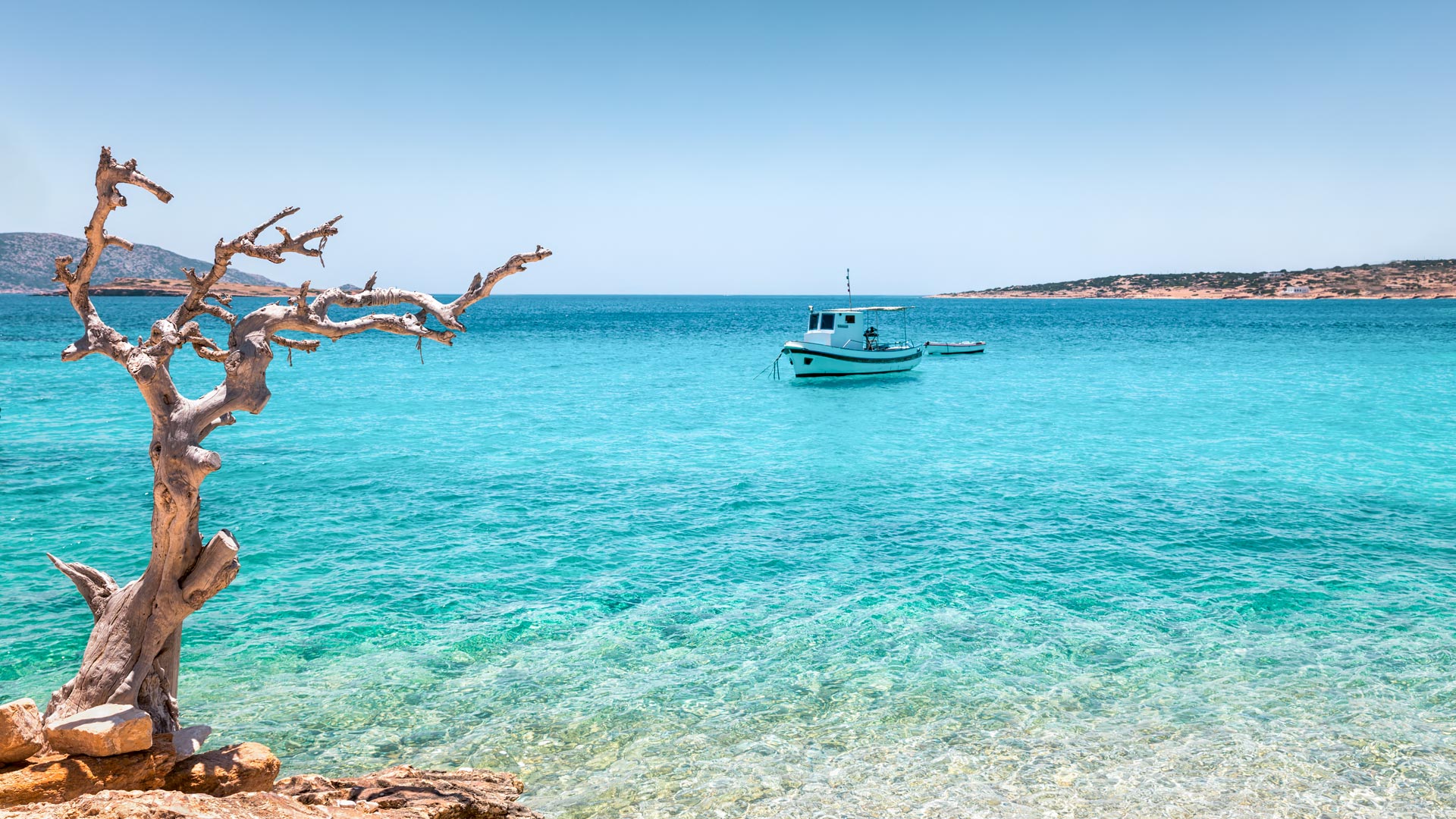 The Dodecanese
Cruising the distant Dodecanese is made easier by the possibility of chartering a yacht locally. Especially in summer, the meltemia make comings and goings by sailboat a very attractive option for experienced sailors, since the seas are open. But don't expect to get there in a single day. Airports exist on almost all the islands – Rhodes, Kastellorizo, Karpathos, Astypalaia, Leros, Kalymnos, Kassos and Kos – which makes getting there from Athens easy.
Like the Cyclades, these islands are fairly close to one another, apart from Kastellorizo, so you can visit a different one every day. Bear in mind that each island has more than enough to repay a longer stay. From Rhodes, the capital of the chain, to the tiny islands of Lipsi, Arki and Agathonisi, this group has so much to discover. Leros, Kos, and of course Rhodes, have magnificent marinas for all sizes of yachts.
Sporades
The thickly wooded Sporades islands are wonderful to explore by yacht. It's a toss up as to which of the three, Skiathos, Skopelos and Alonissos, is the greenest, while their 'brother' Skyros to the south is both pine-wooded and rocky, with its white Hora atop a bare promontory, visible from miles away, and modern marina. Again the distances between these islands are negligible and you can easily visit them all, as well as their smaller uninhabited relatives in the Sporades Marine Park. The meltemia, too, are milder here than in the southern Aegean.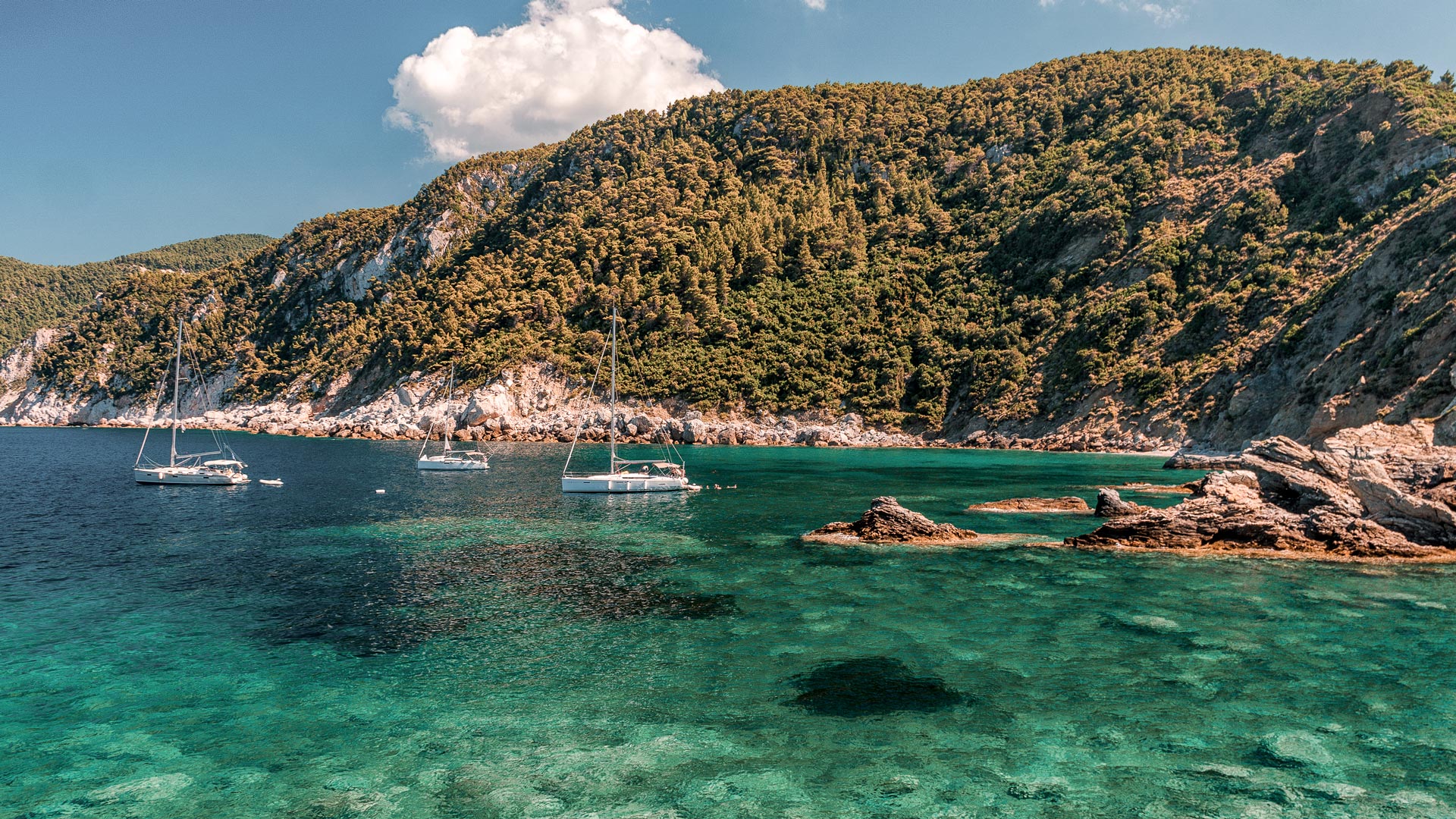 Book your trip
All your holiday planning needs in one place, letting you book direct and benefit from official online rates
Private
6 hours
Free cancellation
Not sure? You can cancel this reservation up to 48 hours in advance for a full refund
Group
Group
4 hours
Free cancellation
Not sure? You can cancel this reservation up to 8 days in advance for a full refund.