Taking to the slopes and exploring the natural beauty of Greece's most modern ski resort is the perfect add-on to a winter city break in Athens and yet another reason to explore the alpine beauty of Central Greece.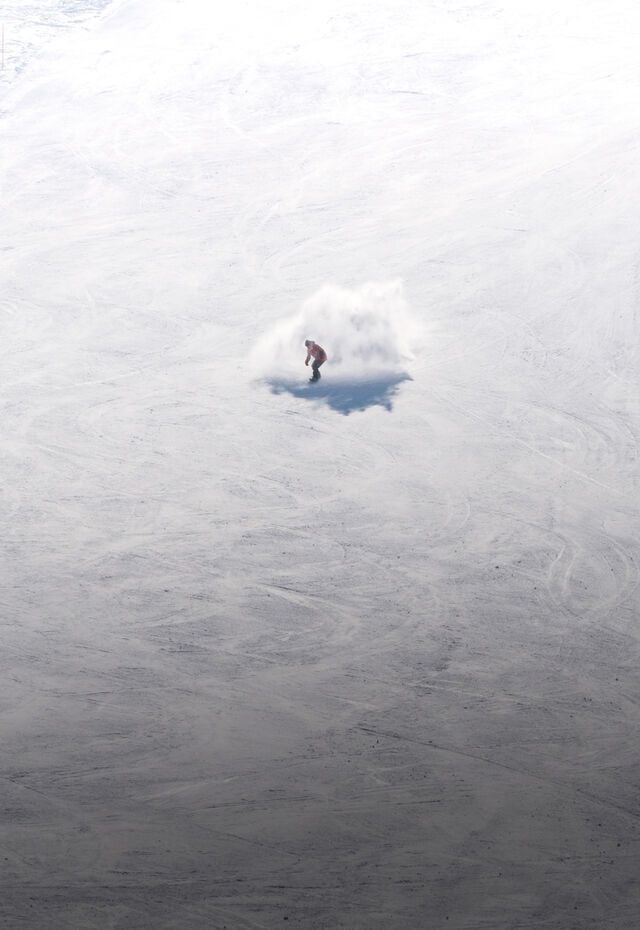 Duration
1-2 days
Season
December - April
OVERVIEW
It's incredible to think that barely 2½hrs after leaving Athens by car, you could be strapping on a pair of skis or a snowboard and hitting the slopes. The Parnassos Ski Centre is yet another mountain escape within Central Greece, a tree-filled region ideal for hiking, mountain-biking, climbing, village-hopping and so much more.
Amidst fir trees and snow-covered peaks is Greece's largest ski centre, with pistes rising to 2,260m and nursery slopes for beginners, as well as routes for snowmobiling and snowshoeing. Or perhaps your idea of winter fun is more like seeking out the warmth of the resort's chalet, or choosing a sun lounger by the slopes and soaking up the sunshine as the kids enjoy skiing or snowboarding lessons.
And for afterwards, there's cosmopolitan Arahova, just below the ski resort, with its traditional architecture, tavernas, shops with local products and plentiful accommodation.

DON'T MISS
Skiing and snowboarding
Whether you bring your own equipment or hire it from one of the many outlets, you'll be on the slopes in no time. Parnassos Ski Centre has 23 pistes (the longest 4km) as well as 4 nursery slopes with baby lifts. That's a total of 34km of runs between the peaks of Kellaria and Fterolaka, ranging from 1,640m to 2,260m altitude. Amongst the many lifts are state-of-the-art 8-seater cabins and a 6-seater chairlift and four of the pistes have been certified by the International Ski Federation. More advanced skiers will be interested in the off-piste freeride slopes and the jumps and obstacles of the snowpark, or perhaps even the challenge of ski mountaineering, especially in the Velitsa ravine.
Snowmobiling excursions
For snowmobiling amongst fir trees, there are specially designated paths, up and down the mountain, and instructors who can lead the way. You'll find rentals in the Agoriani area or in the ski resort.

Snowshoeing expeditions
Another activity you'll likely never have envisaged doing in Greece (or perhaps at all!) is snowshoeing. Expeditions set out from the Michalis Defner Refuge, at a height of 1,820m. Your lungs filled with clean mountain air, you follow snow-filled paths between fir trees, occasionally enjoying unobstructed views to the Corinthian Gulf. The equipment can be rented or provided by an experience provider, if you go with a guide.

Book your trip
All your holiday planning needs in one place, letting you book direct and benefit from official online rates
Group
Group
Group
10 hours
Free cancellation
Not sure? You can cancel this reservation up to 24 hours in advance for a full refund.
GET PLANNING
From Athens
To Parnassos Ski Centre
To Arahova
By car: 173km (2hr)
By bus: Daily service from Liossia Station (seasonal).
More information about Parnassos Ski Centre here
What to pack:
Appropriate skiwear
Waterproof jacket
Isothermal clothes
Waterproof shoes with a good grip
Hat, gloves, goggles and sunglasses
Sunscreen
Water bottle
Snack

Visiting Parnassos Ski Centre is the perfect addition to a winter city break in Athens, leaving first thing in the morning and returning the same day.
Alternatively, Arahova (12km from the ski centre) has many accommodation options, as well as tavernas with home-cooked mountain food, cultural attractions, shops with local products & rental equipment.
There is also accommodation in Eptalofos (15km from the ski centre), in the Agoriani region. Set within greenery, the mountain village is ideal for those who want a more hidden escape.

The ski centre operates from December to April (although the exact dates vary according to snow conditions).
Ski mountaineering is best in spring, when the off-piste snow cover is often at its best and safest.

Autumn
Spring
Summer
Winter