All around the Aegean Sea are an extraordinarily diverse array of islands begging to be explored … so why stop at one?
In the Aegean Sea, there is no island too large or too small for you to conquer. There are islands that are cosmopolitan and luxurious and there are islands that are pure and pristine with untouched beaches of timeless beauty. There are islands that are arid and parched and islands with lush green trees and exotic beaches.
From the islands of the Dodecanese and Cyclades, on to the Sporades and the North Aegean and Crete … yachts, catamarans and boats of all kinds are ready to set sail. You can find yourself in a totally different landscape and on an island with a completely different vibe in the blink of an eye.
Popular island-hopping routes
For those seeking a cosmopolitan atmosphere and luxurious lifestyle, Santorini and Mykonos are the places to go in the Cyclades. Both offer picturesque beaches, stunning views, stylish nightlife and VIP treatment. With direct ferry connections, they are easy to combine in one visit. Next come Andros, Tinos, Mykonos, Serifos, Sifnos, Milos, Ios, Sikinos and Folegandros, as well as islands in the Dodecanese… Rhodes, Kos, Patmos and Leros. From Rhodes, make sure to hop over to Symi and wander around its beautiful neoclassical port.
Syros and Naxos are the epicentre of Greek island-hopping in the Aegean. From Syros, you can easily reach Tinos, Mykonos, Kos, Leros, Patmos, Rhodes, Santorini and Anafi. Or start on Naxos and travel to Paros, Santorini, Amorgos, Astypalea, Ios, Folegandros and the so-called Small Cyclades islands.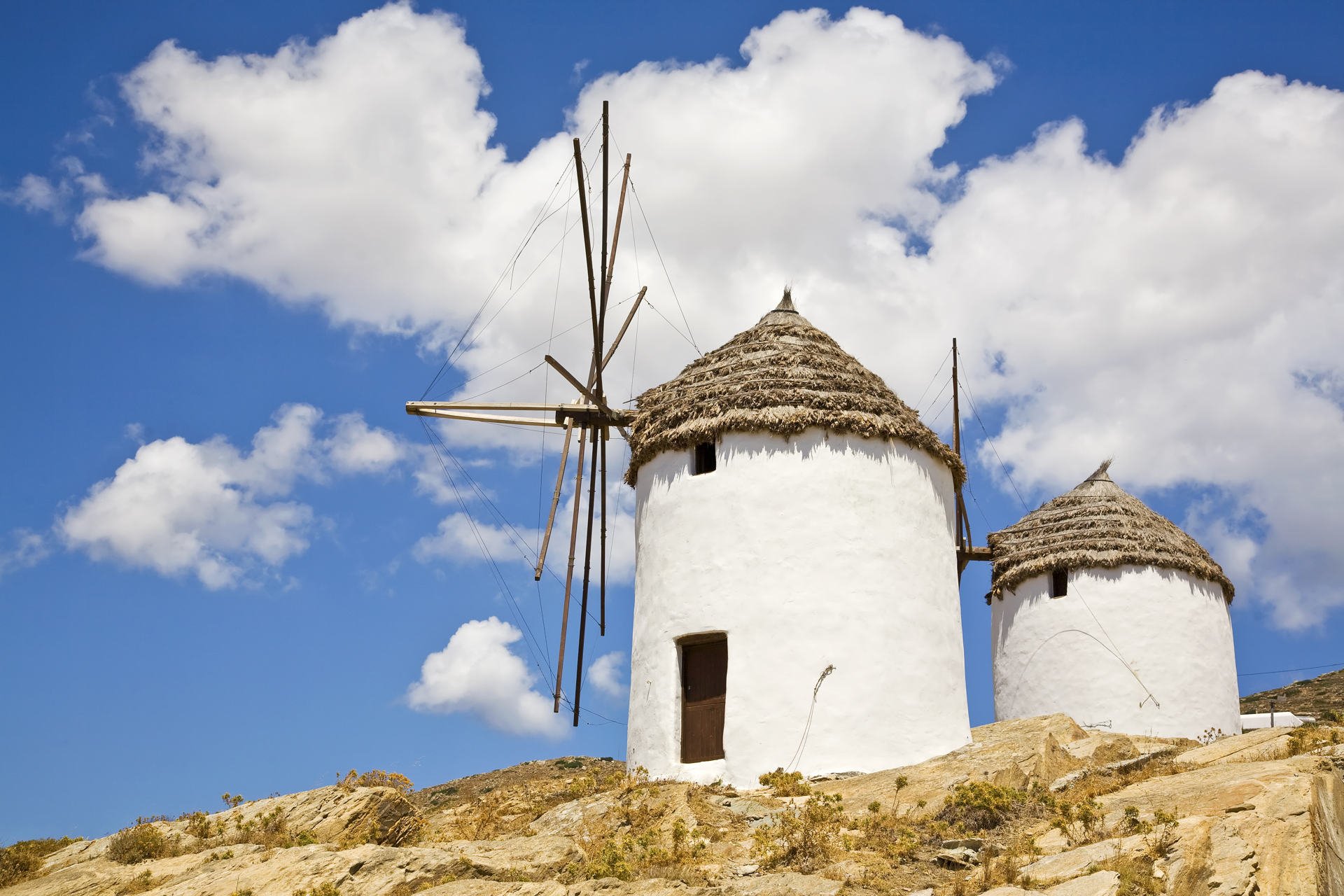 You could head straight to Crete, without having to return to Piraeus. The ports of Crete are connected to many popular islands of the Cyclades and Dodecanese, such as Ios, Santorini, Paros, Naxos, Mykonos, Amorgos, Milos, Kythera, Karpathos, Rhodes and Kos.
And don't forget the cluster of islands near Pelion called the Sporades (Skiathos, Skopelos and Alonissos… and a little further south, Skyros), adorned with world-famous beaches, both secluded and organised with water sports and other activities for you to enjoy. Or the North Aegean islands of Lesvos, Chios, Samos and Ikaria.
All you have to do is create your itinerary and of you go. The Aegean's the limit!
Book your trip
All your holiday planning needs in one place, letting you book direct and benefit from official online rates