There's a picture-perfect beauty to Serifos' main town, all the way from the castle-top views of the Aegean to the Cycladic architecture and bougainvillea-filled courtyards.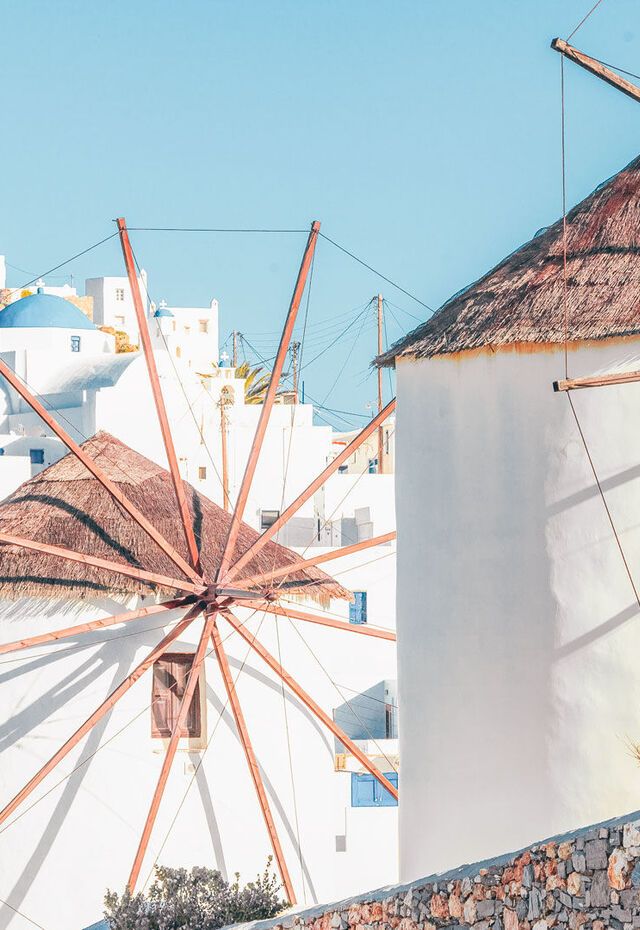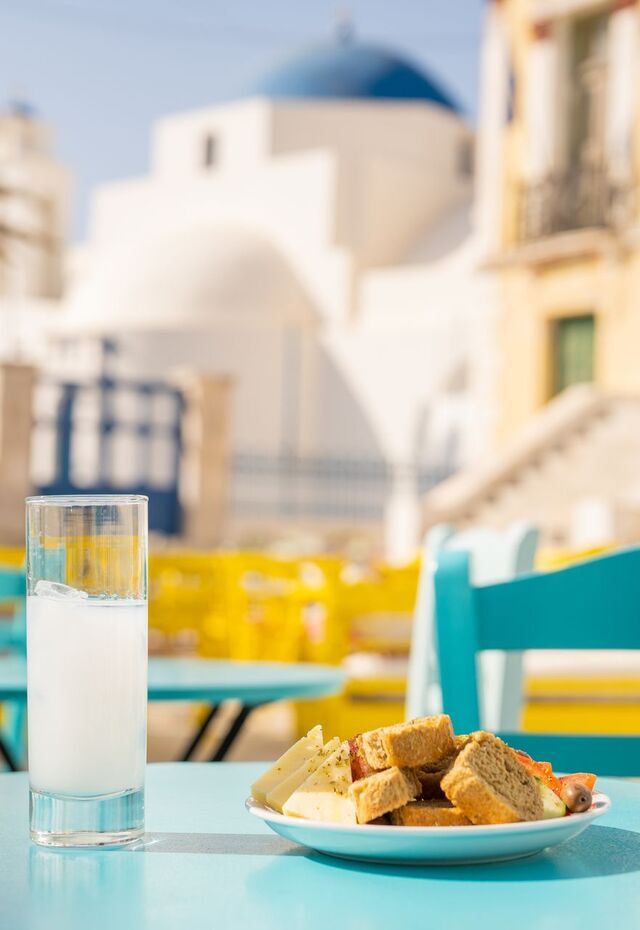 Duration
Half day
Season
All year round
OVERVIEW
If you believe the spirit of a place can only be discovered on foot, you're in for a treat. The main town (or Hora) of Serifos tumbles down the hillside like a bridal gown, inviting you to explore it in a walking experience that encapsulates everything wonderful about a Cycladic island that is just 4-5hrs by boat from Athens.

Serifos' main town is, essentially, two neighbourhoods that have spread downwards over time. Ano and Kato (or Upper and Lower) Hora – with the older Upper Town being notable for its narrow, winding paths and vantage points with incredible sea views. Meanwhile, the lower town connects with Livadi, the main port, with a winding cobblestone path.

The architecture, churches and whitewashed alleyways are unmistakably Cycladic. And the scene is brought to life with colourful houses, bougainvillea-filled courtyards and the heart-warming smells of wood-fired ovens.

Depending on the time of day, make sure you stop for a coffee or a bite to eat. Make a point of talking to the locals (you'll find them especially welcoming) and for evening strolls, a rooftop cocktail is a must. A Serifos sunset is an extra special bonus.
DON'T MISS
The Venetian Castle
The incredible view from the highest point of town is a wonderful way to start your walk. From the beautiful chapel of Agios Konstantinos nearby, you can look out beyond Livadi onto a Who's who of Cycladic islands… Sifnos, Milos and (on clear days) Tinos and Mykonos. The castle was built in the 15th century and the tightly packed houses around it added to the protection against invaders.
Pano Piazza
As Serifos' population grew at the beginning of the 19th century, so Ano Hora expanded until the Piazza was formed as a central square and meeting point. The strikingly coloured neoclassical Town Hall dominates the square, alongside the Cathedral of St Athanasios. You can stop here for an ouzo or perhaps try a rakomelo (raki or tsipouro spirit with honey and spices) and browse shops selling a selection of local art, clothes, handmade jewellery and gifts.
The windmills
Just below are the iconic windmills of Serifos, where you'll stop for that postcard-perfect shot of town. Of the original eight windmills, three have been restored – complete with wooden sail frame. One of them has been converted into a house, so prepare for some serious home envy.
Kato Hora & The Folklore Museum
As the alleys gradually widen, you'll enter the Lower Town and, eventually, reach Livadi. The route passes a number of small chapels and the Memorial of the Fallen. Make sure you stop at the Folklore Museum, where there's a small representation of a traditional Serifos household as well as displays of traditional household appliances, embroideries, farmers' tools and costumes.
GET PLANNING
You can visit the main town of Serifos at any time of year.
The only months in which it is significantly more crowded are July and August.
The main town is built on a hill (220m), so it's worth setting out in the morning or later afternoon to avoid the heat in summer months.
It's also worth choosing a day when it is not windy.
Autumn
Spring
Summer
Winter
The sights described here can be covered in half a day.
But take your time and stop for coffee or a meal, or to shop for local artefacts. There's so much to see that you can spread your walk over the day.