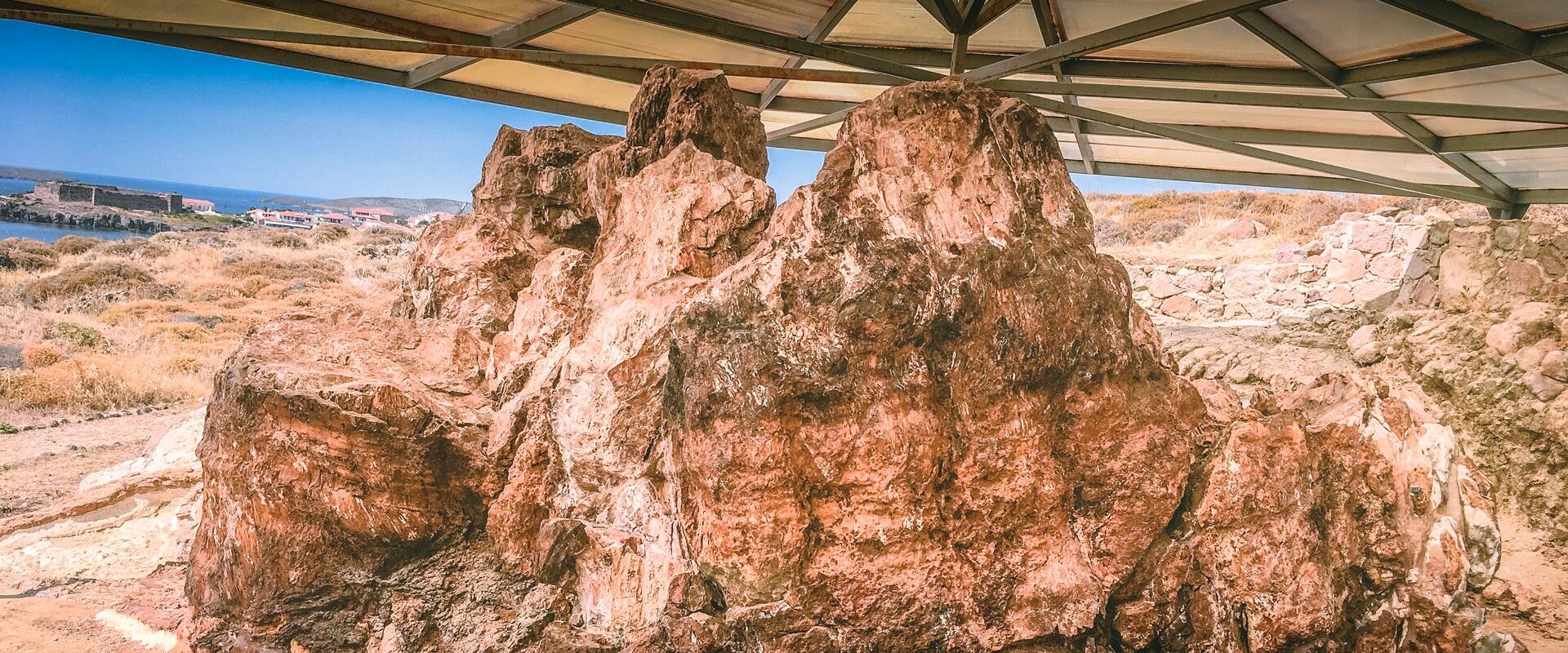 EXPERIENCE
Make time stand still at the petrified forest of Lesvos
Discover the remnants of an ancient ecosystem that once flourished on Lesvos and now constitutes one of the largest petrified forests in the world.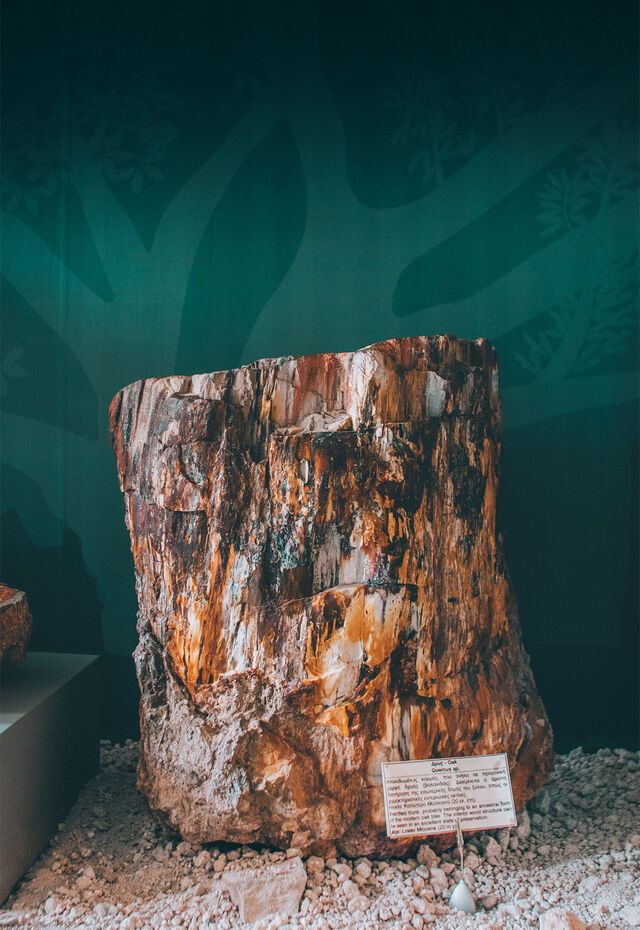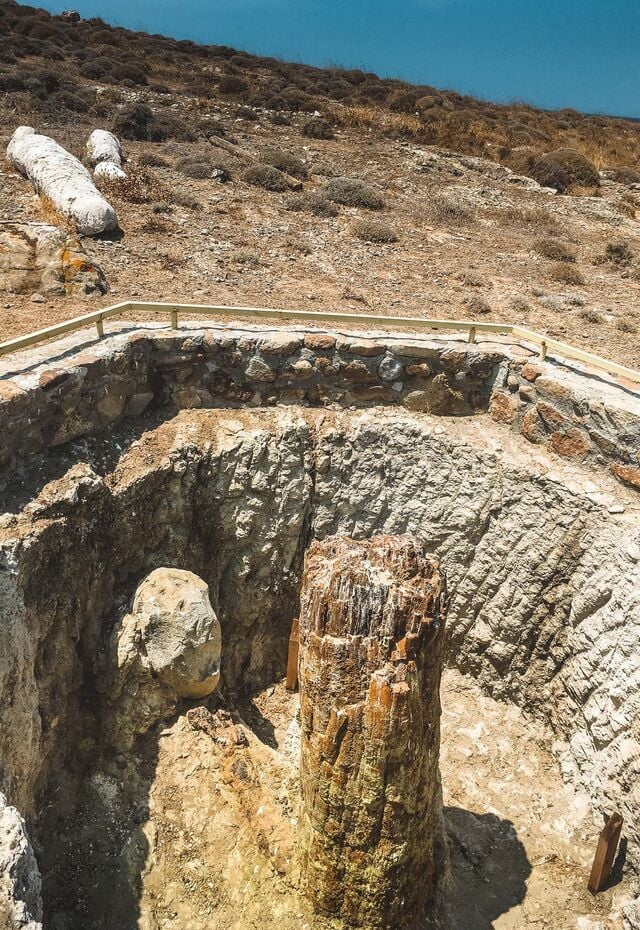 Duration
2 - 4 hrs
Season
All year round
OVERVIEW
The mind boggles at the age of the Petrified Forest of Lesvos. Frozen in time after volcanic ash rained down on this part of the North Aegean up to 20 million years ago are the remnants of the trunks, branches, roots, leaves, seeds and even some animals that once flourished within an ancient forest and have now been fossilized in what today constitutes a veritable monument of nature. It's been called "the Pompeii of the plant world" and is part of UNESCO's World Geoparks Network.

Central to understanding this astonishing legacy is to visit the forest's excellent Natural History Museum, just outside the town of Sigri. The museum is literally built around a number of fossilised tree trunks, lying exactly where they fell millions of years ago.

From here you can explore further afield, with a newfound appreciation for these relics of nature, whose colours (red, yellow, green and chestnut) are so striking against the volcanic ash-coloured rocks around them.

DON'T MISS
Natural History Museum of the Petrified Forest
With exhibition rooms dedicated to the "Fossilised Forest" and the "Aegean Evolution", the museum will open your eyes to the evolution of the unique ecosystem of the ancient forest and other artefacts from the Palaeolithic Age. By far the best experience is to be shown around by one of the museum's geologists.
Sigri Park
You emerge from the museum onto a path leading to a collection of fossilised trees.
Plaka Park
Around 800m south of Sigri is another park, covering several hectares. Look out for the largest petrified tree trunk, with a circumference of 13.7m!

Nisiopi island
The museum has a glass-bottomed boat that visits nearby Nisiopi (or Megalonisi), where hundreds of petrified logs (some wholly or partially submerged) have created an entire island geotope. Waves on the western side of the island have revealed giant conifers that are ancestors of today's sequoias.
Walking paths
A number of hiking trails are marked out around the Petrified Forest, including a path to the village of Eressos (6km) and one that follows the Tsichliontas Valley and leads to the Hamandroula Park, before joining the road between Sigri and Eressos (13km).
Book your trip
All your holiday planning needs in one place, letting you book direct and benefit from official online rates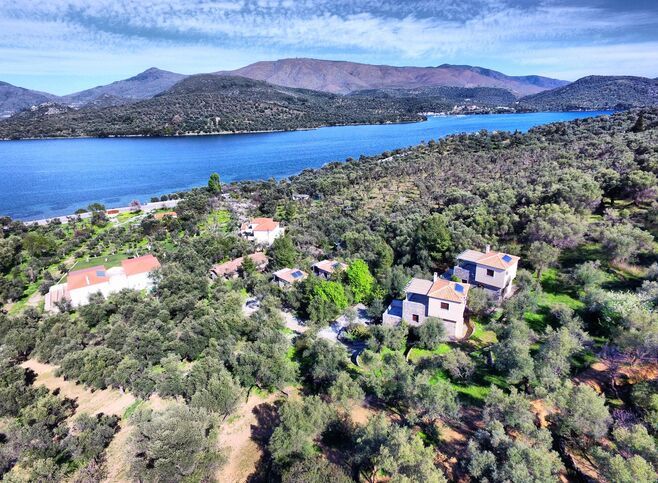 Accommodation
Lesvos
Amidst acres of extended olive-tree landscape and almost next to the sea, lies a complex of  four high quality self-caterin...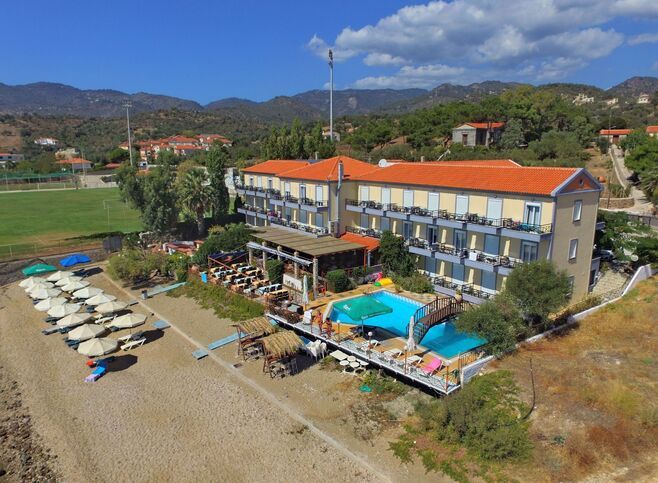 Accommodation
Lesvos
Welcome to Mytilini! Pebble Beach Hotel is conveniently located right on the beautiful Agios Isidoros Beach of Plomari, on the Greek island of Lesvos ...
GET PLANNING
By car to Sigri
From Mytilini: 88.5km (2hrs)
From Mithymna (Molyvos): 58km (1hr30mins)
From Plomari: 107km (2hr15mins)

You can visit the museum and its parks at any time of year.
If you do visit in July or August, it is best to do so in the morning to avoid the heat.
The best months to visit are the cooler and less busy May - June and September - October.
Natural History Museum and Sigri Park
Summer: Open daily 9:00-17:00 (9:30-17:00 on Sunday)
Winter: Open daily 8:30-16:30 (9:00-16:30 on Sunday)
Entry: €5

More info
Plaka Park
Summer: Open daily 9:00-17:00 (9:30-17:00 on Sunday)
Winter: Open upon request
Groups of six or more can arrange to be accompanied by a geologist.
Entry: €2
Nisiopi Island Park
Daily excursions from June-Οctober. (You will need to book: Tel. +30 22530 54434).
Ticket: €10-15 (depending on length of visit).
Experiencing all the attractions outlined here (apart from the hiking paths) will take 4-5hrs.
Visiting the Natural History Museum and Sigri Park will take approx. 1hr.
Visiting Plaka Park will take about 1-2hrs.
Boat trips around the Nisiopi Island Park take approx. 2hrs, depending on weather conditions. Alternatively, it's possible to visit only the island, which takes around 1hr.

The largest of the parks (The Petrified Forest Park), at Bali Alonia, is closed for maintenance and cannot currently be visited.
The museum has a café, offering drinks and snacks, and a gift shop.
The Natural History Museum and Sigri Park are suitable for visitors with disabilities.
TRAVEL RESPONSIBLY
Please help us preserve the magic of our natural heritage for future generations by following all the basic rules of visiting cultural sites.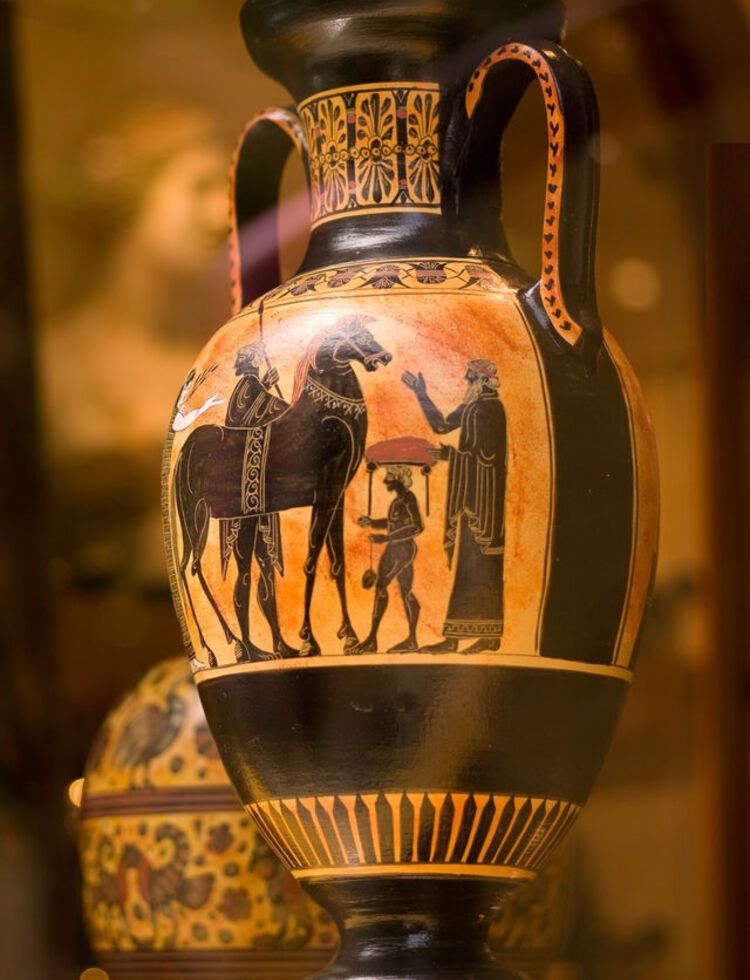 Use the bins provided or, if need be, take your rubbish with you.
Use a refillable water bottle to try to minimise your use of plastic.
Stay on the marked paths and respect your fellow visitors.
Respect the local environment by not disrupting the flora and fauna or removing rocks and other natural materials.
If there's a "No flash photography" sign, please respect it. It's to protect the relics and monuments.
No pets (other than guide dogs) are allowed in cultural sites.
Smoking is prohibited.