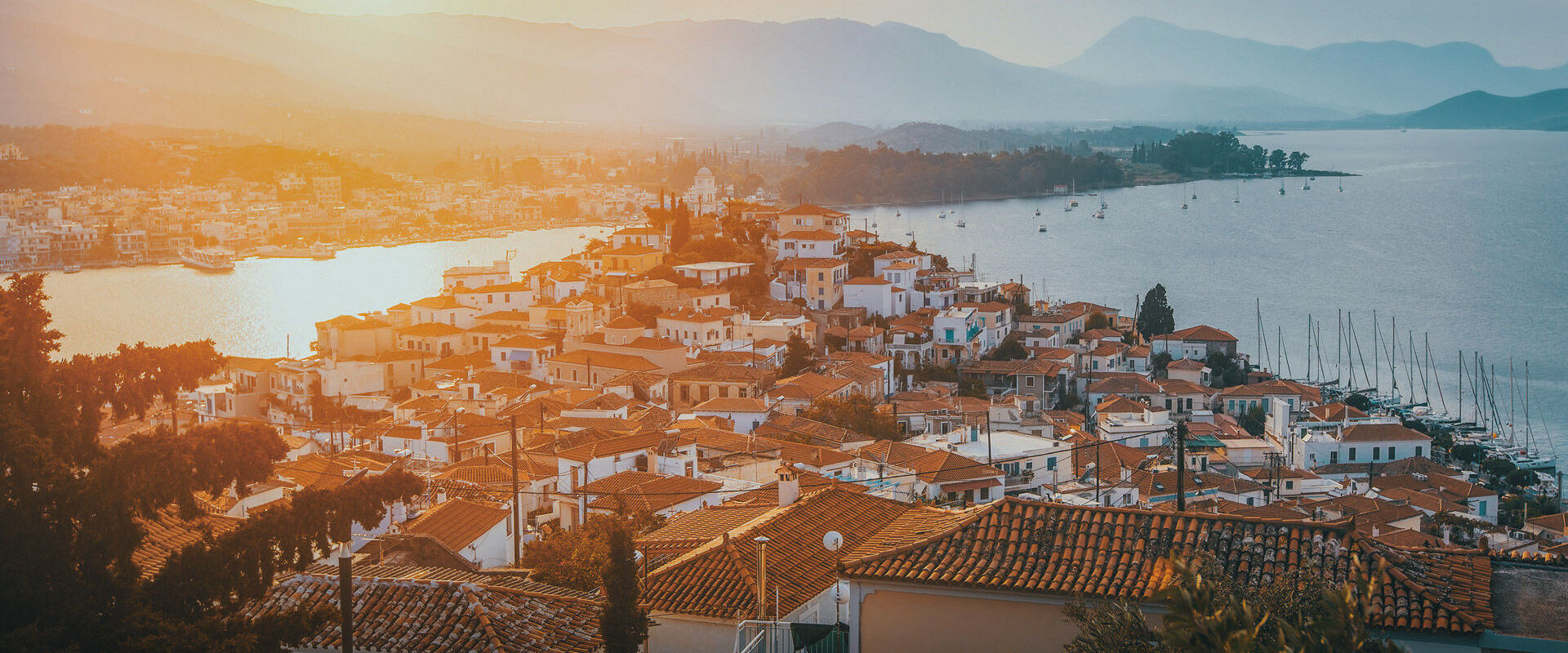 EXPERIENCE
A day cruise to the islands close to Athens
So close that you feel you could almost touch them, the islands of the Saronic Gulf offer a generous taste of Greek summer to anyone visiting Athens.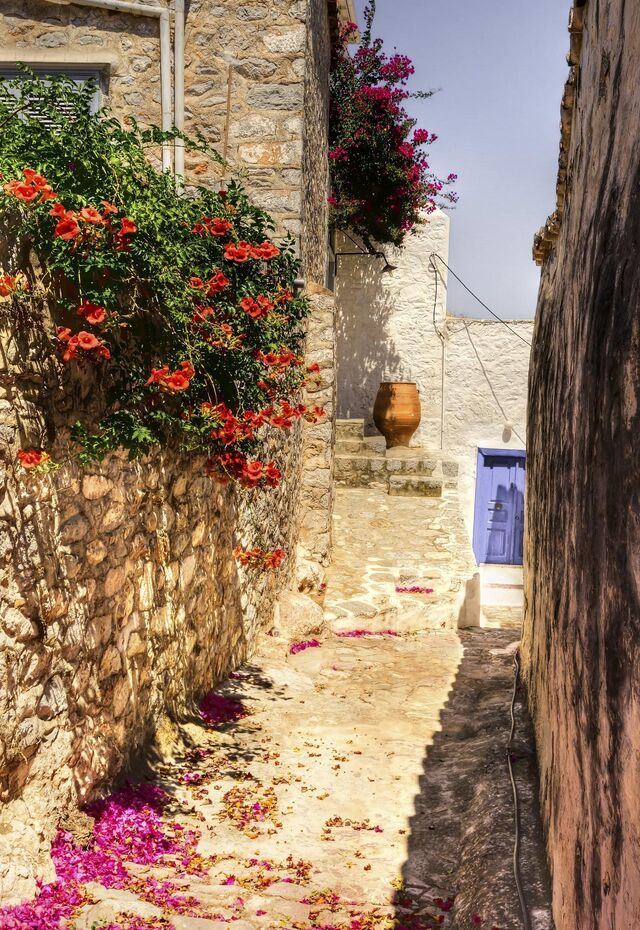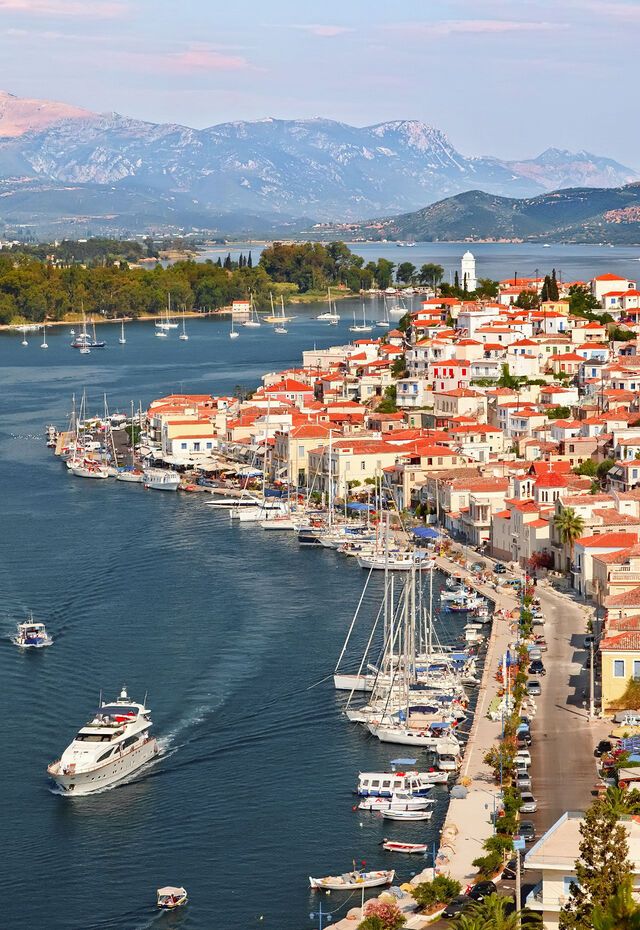 Duration
Full day
Season
All year round
OVERVIEW
The food, the vibe, the outdoor living and, of course, the people. It doesn't take much to fall for Athens. So what if you were told that your city break or stopover could include a taste of island life?

Well, the islands next to Athens aren't exactly secrets. So close that their silhouettes tantalise you as you gaze into the Saronic Gulf, they are (if you want them to be) just as much a part of the Athens experience as the city centre. Aegina and neighbouring Angistri … followed by Hydra, Poros and Spetses. And further up the coast, Tzia (or Kea), Kythnos and Andros (part of the Cyclades but far closer to Athens than the more illustrious members of that island chain). They are all so close that each can be visited in a day.

For decades, many Athenians have made them weekend escapes. So if you really want to turn on the summer style, how about a city break with an island-hopping twist? There are organised excursions that take you to Hydra, Poros and Aegina – and back to Piraeus or one of the nearby Athens marinas in time for dinner.
DON'T MISS
You could choose an organised tour or travel under your own steam, but below are the islands most commonly included in day trips.
Hydra
Instantly replacing the buzz and energy of Athens is the charm and charisma of Hydra as you are greeted by 18th-century captain's houses and a waterfront of restaurants and cafes. In the labyrinth of alleyways in town, there are flower-filled courtyards and souvenir shops and, best of all, the island is car-free. To head to the beach, you have to walk or take a sea taxi. But spend time just exploring. There's the Miaoulis Monument (honouring the revolutionary naval hero) and you can visit the island's Museum of Historical Archives and the Kimisis tis Theotokou Cathedral, in a 17th-century monastery complex that includes an Ecclesiastical Museum, right next to the harbour. Look out for the Lazaros and Pavlos Koundouriotis mansions, with a collection of folk exhibits. A tip is to climb the Profitis Ilias Hill, where there's a fantastic view of the red-tiled roofs around the harbour. And for a swim, there's the beach and little harbour of Kamini (15mins walk away) and beyond that Vlychos and Mandraki.
Poros
You are immediately seduced by the greenery and serenity of Poros. It is in fact two islands separated by a natural canal, with the neoclassical buildings rising amphitheatrically above the port on Sferia and Kalavria characterised by pine trees reaching the sea. The flower-filled courtyards, fish tavernas and souvenir shops of town satisfy every craving for island life and there is history to dip into here as well, with an Archaeological Museum and the church of Agios Georgios and Folklore Museum. Climbing to the 1920s clock tower (Roloi), you are treated to a wonderful view. Walking-distance beaches include Kanali (20 minutes) and, a little further away, Askeli and Mikro Neorio (30 minutes). And if you have transport, head to the ruins of the 6th-century Temple of Poseidon or Monastiri Beach and the Limanaki tis Agapis (Little Port of Love).
Aegina
Famous for its antiquities and pistachios, Aegina is one of the closest islands to Athens. The neoclassical houses paint a picture of the island's 19th-century glamour days, but there is still a traditional feel to the town with coffee houses and tavernas for a late-afternoon ouzo and seafood meze. The alleyways are full of houses and shops (be sure to take home a bag of pistachio nuts or liqueur) and look for the Markellos Tower (the pink watchtower housing Greece's first government after independence from the Turks), Archaeological Museum and Historic and Folk Museum. Just 10mins away by foot is the archaeologic site of Kolonas but more impressive (reached by bus or car) is the 5th-century BC Temple of Aphaias, built on a pine tree-filled hill and one third of the ancient Sacred Triangle of temples including the Parthenon and Temple of Apollo at Delphi.
A bonus
A final treat is to nip over from Aegina to the tiny island of Moni, with its unbelievably clear water, wild goats and peacocks. It's included in some day trips, or you can reach it by boat from the fishing village of Perdika. Or there's Angistri, another magical little isle next door to Aegina. There are ferries that head there from Aegina port or directly from Piraeus. A tip is to take a bike and find your own special cove or beach to swim in.
GET PLANNING
There are ferry and hydrofoil services from the port of Piraeus to Hydra, Poros and Aegina, with itineraries becoming more regular in April-October.
Organised boat trips depart from Piraeus as well as Flisvos Marina and nearby Delta Marina.
Some excursions include hotel pickup & drop off.
From Athens city centre:
To the port of Piraeus
By car or taxi: 13.4km (25min)
By metro: Green line from Monastraki station to Piraeus station
To Flisvos Marina
By car or taxi: 7km (15min)
By metro & tram: Red line from Syntagma station and then tram to Trokadero station

Ferries to the islands run all year round.
You will find organised day trips throughout the year, but there are more options between April and October.
It is very likely you'll enjoy some sunshine if you visit Athens and its nearby islands in winter months.
Most organised boat trips range from €50-100 per person.
It is possible to opt for a more personalised and private experience on a sailboat or catamaran, where the cost will be higher.
All boat trips are dependent on weather conditions.
April-October are the best months to visit, with spring and autumn being particularly special and the bonus of an early or late-summer swim.
A day cruise to the islands close to Athens is a full-day experience, lasting 9-12 hours.
If you choose to visit one of the islands on your own and time allows, you can steal a little more Greek summer and spend the night.
Even though we describe a day trip to Hydra, Poros and Aegina, they are all worth visiting on their own over a few days.
Spetses is just 2-3 hours from Piraeus, with high speed boat options. Or you can reach it by ferry or sea taxi all year round from Kosta, after Porto Heli in the Peloponnese (175km, 2hr30min by car from Athens). This may be a better option in winter, when there are fewer ferries from Piraeus.
Tzia (Kea) is 1hr from the port of Lavrio (58km from Athens), Kythnos is 1hr30min by high-speed boat from Piraeus and 2hrs from Lavrio, and Andros is 2hrs from the port of Rafina (32km from Athens) and Angistri is 1hr30mins from Piraeus.
Make sure you have everything you need for a day in the sun:
TRAVEL RESPONSIBLY
Please help preserve the magic of Greece's islands, cultural sites and natural environment for future generations.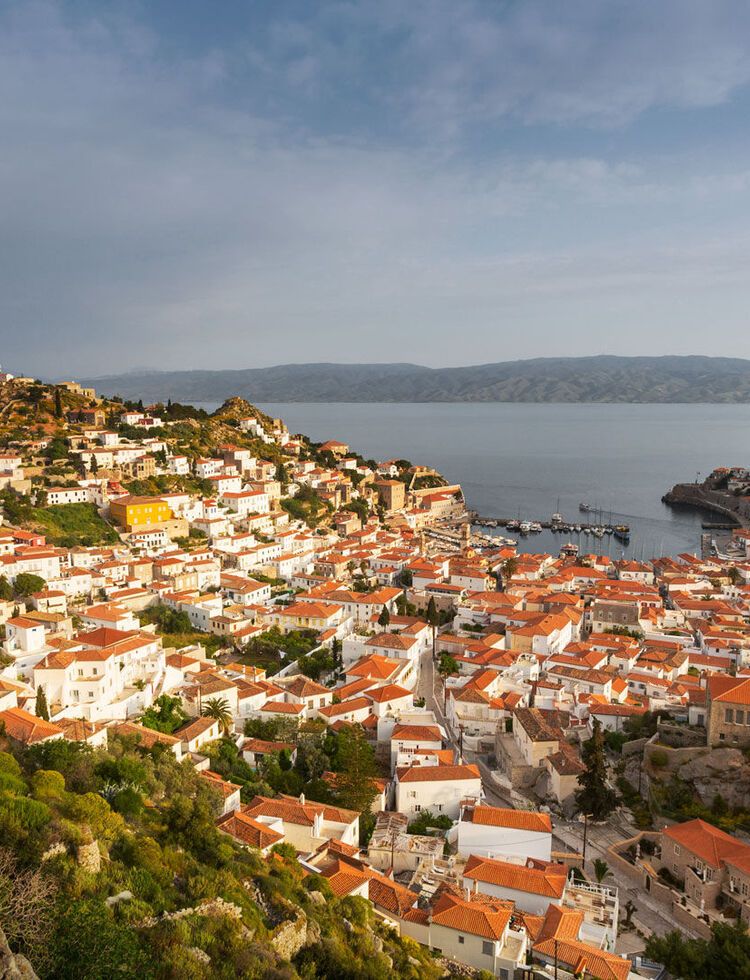 Leave only your footprints on the beach and don't remove any shells, rocks, fossils or sand.
Use the bins provided or, if need be, take your rubbish with you.
Respect the marine life and the plants and animals on shore.
Respect any cultural sites or monuments you encounter on the way.
Use a refillable water bottle to try to minimise your use of plastic.
Explore your surroundings but please keep to designated paths for your own safety and to avoid disrupting the flora and fauna.
Making fires on beaches is strictly forbidden.
Do your best to support small, independent family-owned stores and local producers, taking home something handmade and local.