EXPERIENCE
A day on Panormos beach, soaking up the best of Skopelos
In a setting of tranquil green and blue, Panormos is one of the most welcoming beaches in Skopelos.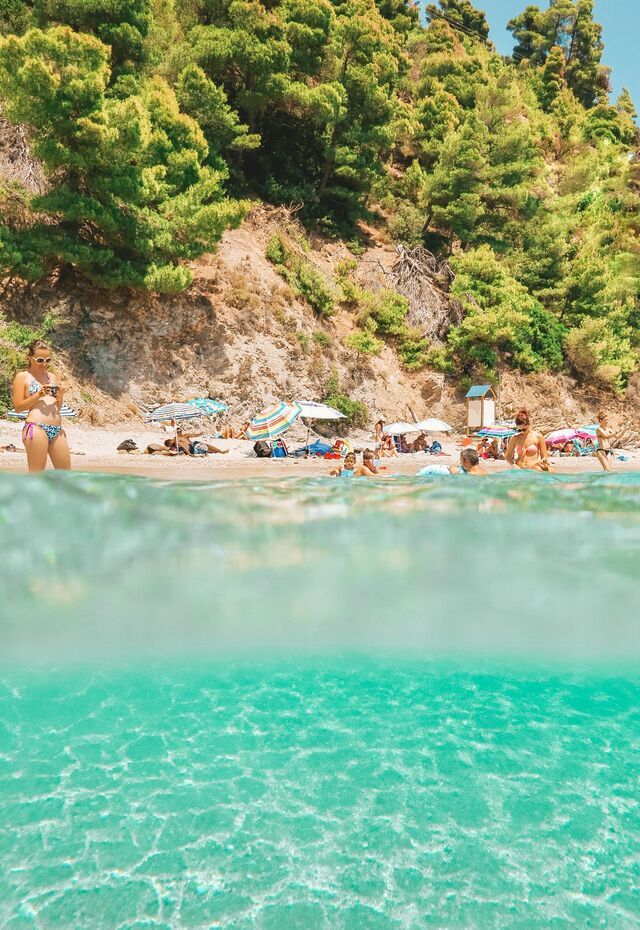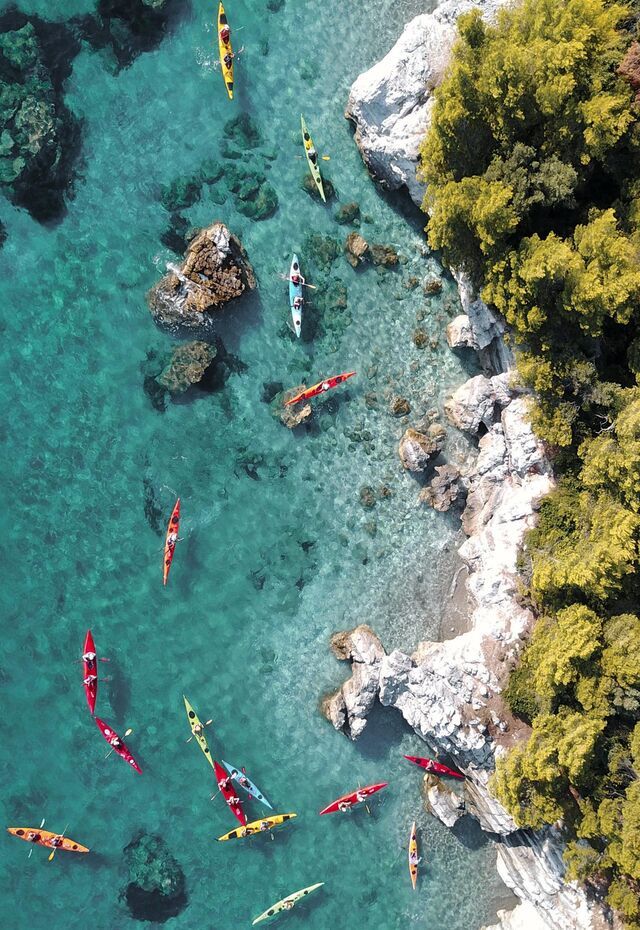 Duration
4 - 6 hrs
Season
May - October
OVERVIEW
Tucked away within a protected bay on the west coast of Skopelos, Panormos beach manages to conjure the rarest of magic tricks. It effortlessly captures the essence of an island characterised by lush greenery and a picture-perfect coastline, whilst at the same time offering the space and facilities to enjoy a full day out in the sun.

Whether you're a family, couple or friends, there's everything to love about Panormos. The heart-lifting scenery of the pine forest contrasts beautifully with the shifting blues of the sea. And stretching out either side of you is 600m of fine pebbles and sand on which you can sunbathe before plunging into the wonderfully clear water.

It's worth hiring a canoe and exploring the coastline, or following the path that leads to the charming and sheltered little harbour of Blo right next door, lined with sailing and fishing boats.

You won't have any difficulty spending the day here. And if you do, you'll be rewarded with what locals regard one the best sunsets on the island.
GET PLANNING
From Skopelos town
By car or taxi: 13km (45mins)
A bus service connects the main town with Panormos beach during summer months.
You'll enjoy the beautiful scenery of Panormos Beach at any time of year, but swimming and sunbathing are best from May to October.
If you do visit in July-August, do so in the early morning or late afternoon when it's cooler and quieter.
May-June and September-October are the best and quietest months to visit.
Autumn
Spring
Summer
Winter
You'll find everything you need on and around the beach (parking, umbrellas & sunbeds, a lifeguard, beach bars and tavernas).
Make sure you have everything you need for a day in the sun: