Like no other beach on Skiathos, Lalaria is famous for its unique shiny pebbles and other-worldly setting that make for an unforgettable day trip.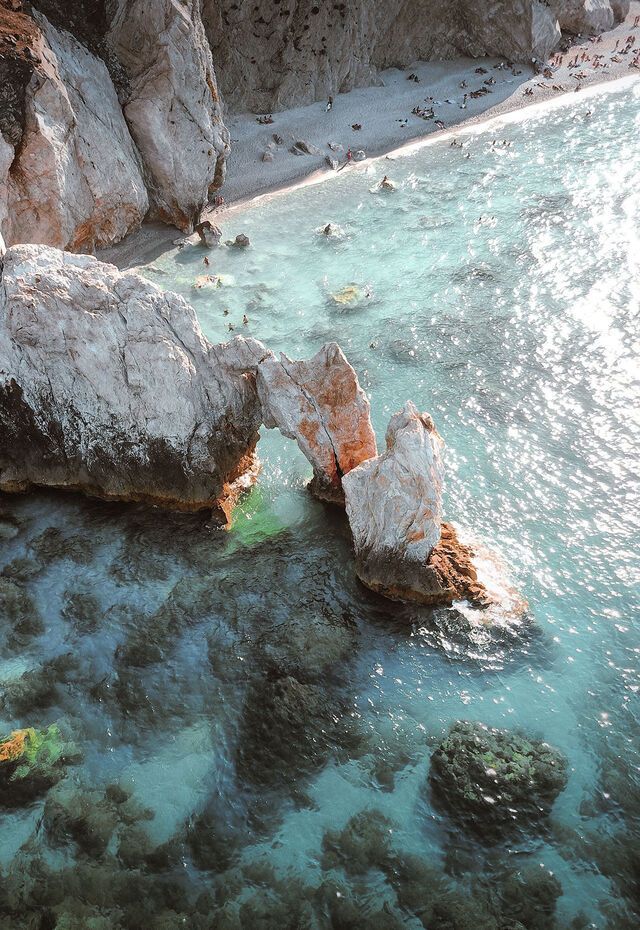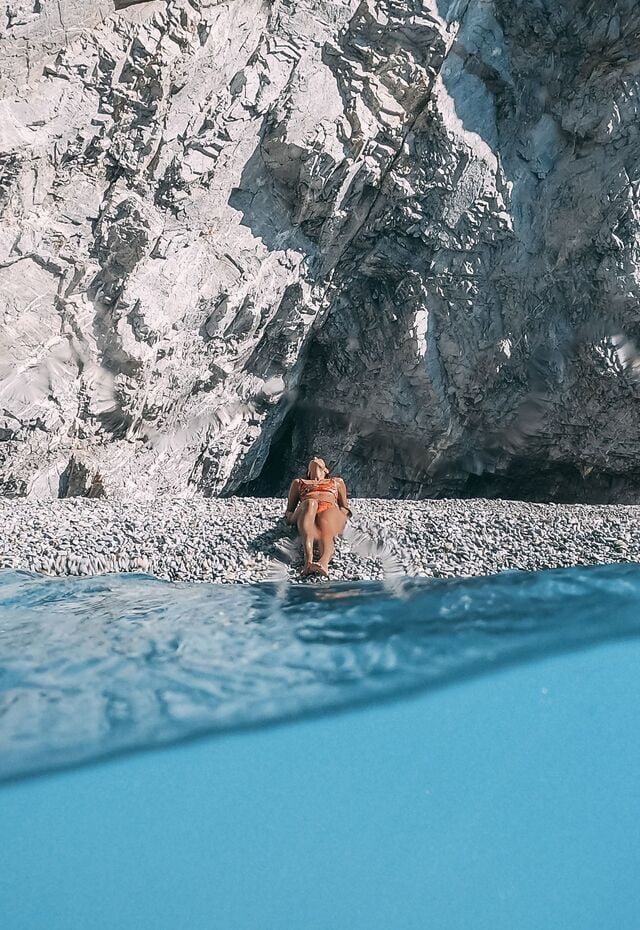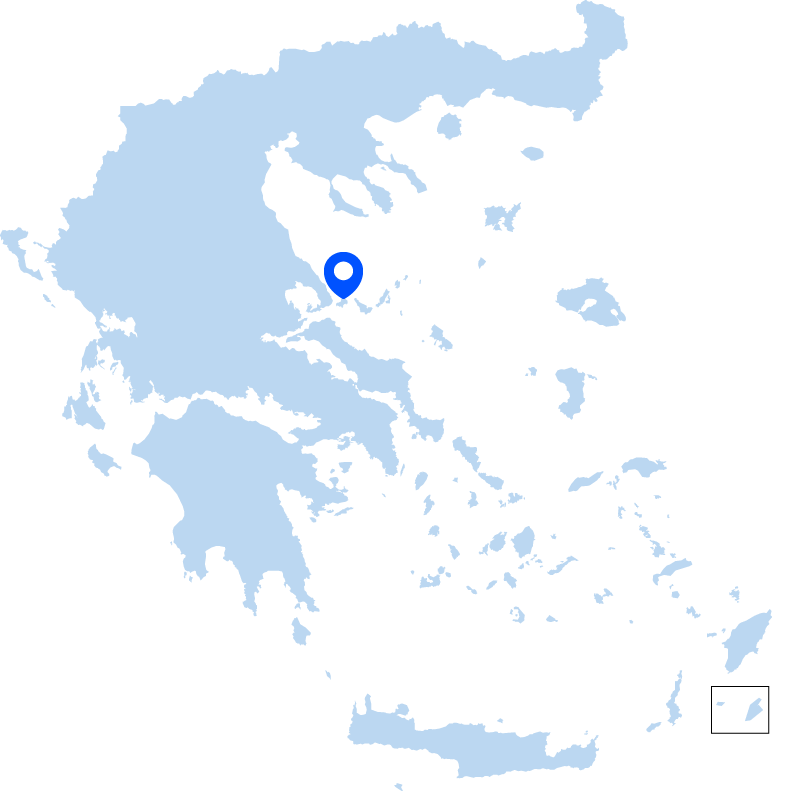 Duration
Half day
Season
May - October
OVERVIEW
You'll understand as soon as you step foot on Lalaria beach what makes it so special. Scrunching underfoot are little blue-white pebbles, silky smooth to the touch, and above you is a near vertical rockface, creating a long sea-locked bay with unbroken views of the blue-green Aegean Sea.

Accessible only by sea, Lalaria is like no other beach on Skiathos. The wild setting is completely different to the greenery and lower-lying hills found elsewhere on the island.
There's a remoteness and tranquility here, made all the more special by the sense of anticipation that comes with sailing to the northeastern tip of Skiathos and dipping in and out of sea caves and other beaches on the way.

But Lalaria is undoubtedly the highlight. There's a drama and mystery to the scene. At one end, the cliff extends into the sea, with a portal-like rock (Tripia Petra) through which you can swim or kayak into another world.

DON'T MISS
The focus of your boat trip is undoubtedly Lalaria but, depending on which excursion you choose, your itinerary could include:
Sea caves
There is an impressive selection of sea caves close to Lalaria, some large enough to sail into. The Blue Caves greet you (as the name suggests) with a mesmerising palette of blues, while the low and narrow entrance to the Dark Caves creates a wonderfully eerie atmosphere. Elsewhere, the ominously named Cave of the Murderess refers to The Murderess, the classic novel of Skiathos-born writer Alexandros Papadiamantis.
Kastro Beach
A small, sandy beach under the old medieval town of Skiathos. An hour here is enough for a dip and a walk up to the remains of the old town, or perhaps longer for a bite to eat at the taverna.
Other islands
Longer sailing trips might combine other islands like Tsougrias or Arkos, off the southern coast of Skiathos, or even beaches on the western shore of neighbouring Skopelos.
Book your trip
All your holiday planning needs in one place, letting you book direct and benefit from official online rates
GET PLANNING
Boats leave from Skiathos port, where there are options for organised excursions and day cruises.
Morning trips leave at 9:00-10:00 and afternoon trips at 14:00-15:00
You can also hire a boat & skipper and make your own itinerary.

Organised boat trips typically run from May-October.
They can get busy during the peak summer months so, if you're able to visit in the quieter periods (May-June & September-October), you'll enjoy the experience all the more.
All boat trips are dependent on weather conditions, particularly with Lalaria being exposed to northerly winds. If the wind picks up whilst you're there, you may be transferred to another beach.
If you're visiting in July and August, afternoon departures are best when Lalaria is cooler and quieter.
Autumn
Spring
Summer
Winter
You can choose between half-day or full-day cruises.
Half-day options last about 5 hours.
Full-day excursions last about 8 hours.
Trips start from €13-€20 per person, depending on the itinerary.
Private boat hire is more expensive.

There are no facilities on Lalaria beach so make sure you have everything you need for a day in the sun: