Beautiful Greek islands, exotic beaches, off-road adventures and nonstop nightlife: the recipe for a fun-filled holiday in Greece
Greece isn't only the beauty you see on sites and blogs. It's the energy you feel, all year long, in every corner of the country. In the summer, you'll even feel it on the decks of the ferries. Young couples, singles, students and groups of friends from all over the world in a holiday mood, the excitement of reaching the Greek islands building up as the boat approaches the ports of Mykonos, Santorini, Paros, Ios, Zante, Corfu and Skiathos. After the countless posts, photos and comments you've read on social media, it's time to create some of your own.
Getting your holiday started
First stop: Mykonos. From the wild parties on Super Paradise to cosmopolitan Matogiannia Street, the energy of the island will captivate you. On Santorini, Perivolos is one of the places to be, stretching out on a sunbed and, cocktail in hand, looking irrepressibly cool and trendy. Next, catch a wave on Paros, perfect for wind- and kite-surfing. In Crete's Hersonissos, you'll dance until dawn at parties that seem never to end.
This is the Mediterranean at its best; scuba diving, sailing and surfing, paragliding, and horseback riding on the beach. A little later, you'll wander around the Hora (main town), shop, grab a bite to eat and have a coffee while people-watching. And it's time to turn your attention to the night. As a prelude to all that fun in the scintillating bars and clubs, why not take an after-dark dip to the light of a full moon?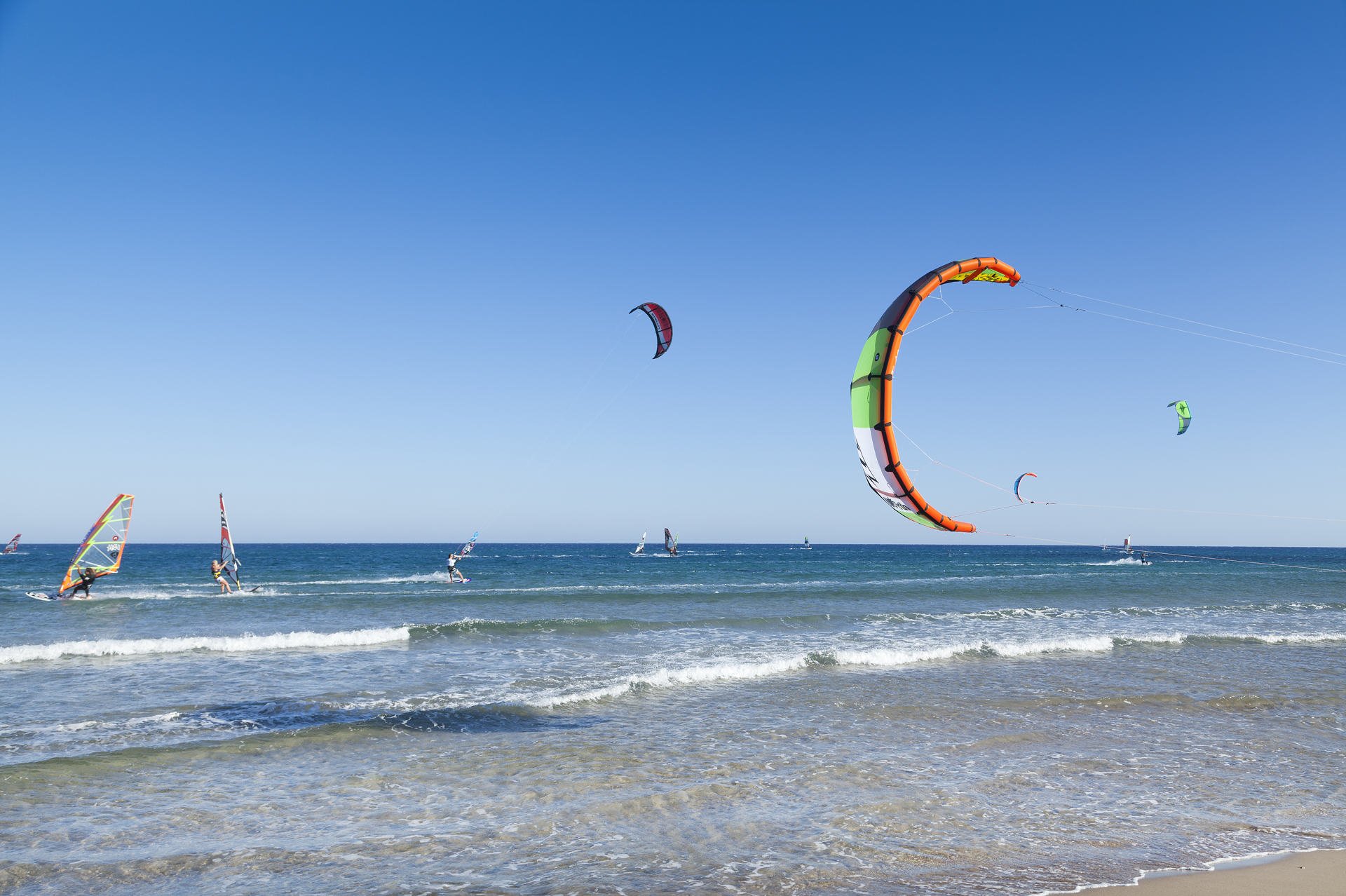 Or perhaps a road trip?
Away from the islands, a road trip full of adventure is another way of experiencing the best of Greece. From the car window, a montage of images flashes by, each landscape different from the next. Loaded with all the essentials, you'll explore the Peloponnese with its dozens of incredible beaches and seaside villages. Or go driving through Halkidiki, Pelion and Crete. Here you'll experience nature in all its glory, all year round: hiking and canoeing, rock climbing and river trekking, dirt roads for motorcycles and 4x4 adventures.
There are stone guesthouses to rent with a group of friends, where you can spend evenings talking, laughing and playing board games.
Even in winter, the fun dial is turned up to max. At the ski centres, the pistes will leave you wondering if you're really in Greece, while the hip bars and alpine hangouts ensure you'll have a blast both on and off the slopes.
As your trip continues, you'll warm to the smiles of the locals in traditional villages and festive fairs. You'll quickly discover that Greece has an irrepressible spirit of bonhomie, fuelled by dancing and nonstop fun. There's always someone, somewhere ready to make friends with you.
Book your trip
All your holiday planning needs in one place, letting you book direct and benefit from official online rates
Group
Private
Group