Nature lovers will adore the lakeside setting and a beach of golden sand on the western shores of Skiathos.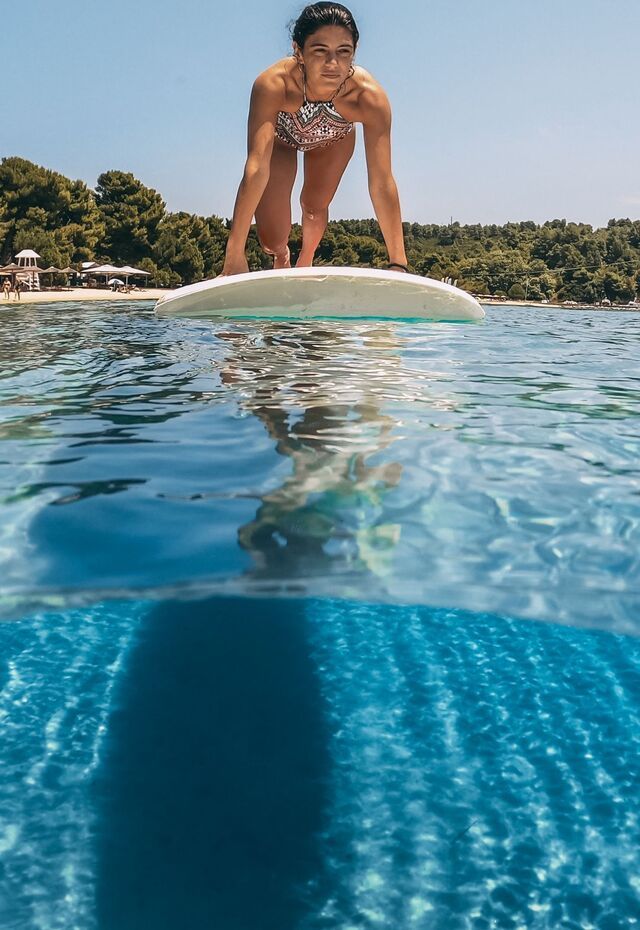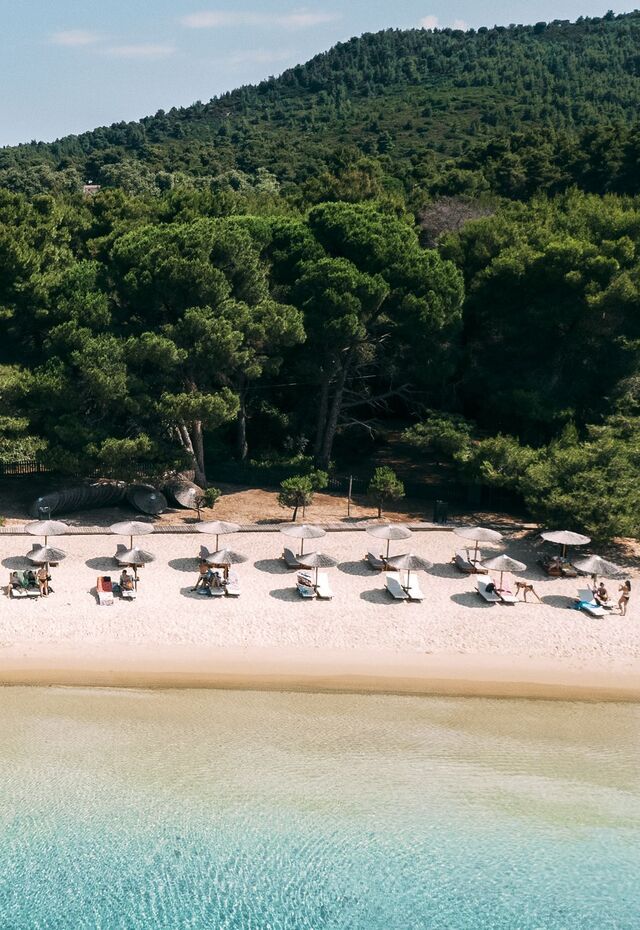 Duration
4 - 6 hrs
Season
May - October
OVERVIEW
A beach of fine golden sand that backs onto a dense woodland and saltwater lake, Koukounaries has been winning over the hearts of visitors to Skiathos for decades.
Along with Lalaria, it ranks as the island's most-celebrated beach setting – with a lake, forest and bay that are part of the Natura 2000 network of protected biotopes. It's simple. No trip to Skiathos is complete without visiting.
Its name comes from the Stone Pine trees that dominate the area and form a natural barrier with Lake Strofylia behind it. But it's also deservedly been dubbed Chryssi Ammos (Golden Sand), a name that comes into its own when you see the contrast of the colour of the sand with the blues of the Aegean Sea.
No doubt, you'll come up with your own description – especially if you explore the forest and lagoon. It's a unique wetland area which, depending on the time of year, could have swans and ducks in it … all the way up to herons, cormorants, storks and other migratory birds.

At the same time, you'll soak up the vibe of all the facilities that allow you to spend the whole day here – friends, families and couples. And for those that do, you'll be rewarded with a magical sunset to complete the experience.
Book your trip
All your holiday planning needs in one place, letting you book direct and benefit from official online rates
GET PLANNING
From Skiathos town (port)
By car or taxi: 15km (30min)
By bus (KTEL): More info
From the airport
By car or taxi: 15km (25min)

You'll enjoy the beautiful setting of Koukounaries at any time of year, but swimming and sunbathing are best from May to October.
The birdlife in Lake Strofylia is best enjoyed in spring and autumn.
If you do visit in July-August, do so in the early morning or late afternoon when it's cooler and quieter.
The beach get busy during the peak summer months, so May-June and September-October are the best and quietest periods to visit.
Autumn
Spring
Summer
Winter
Koukounaries has all the facilities you could need (sunbeds, umbrellas, canteens, beach bar and water sports) and a parking area.
Make sure you have everything you need for a day in the sun: