Heart-stopping vistas, intimacy, exclusive service and the Aegean at your feet… Can you think of a better backdrop for romance?
There's no better place for a marriage proposal, honeymoon or romantic getaway than Greece. From Santorini and Mykonos to Halkidiki, from Lefkada and Corfu to Milos and Sifnos, from Crete's Elounda and Rhodes to Monemvasia and Nafplio… the country that worshipped the gods of love and beauty has a romantic destination for every occasion.
Romance at your doorstep
You're on Santorini, sitting opposite the love of your life, with the setting sun transforming the Caldera and the volcano and a diamond ring sparkling in the candlelight. You follow up with a massage in view of the wine-dark sea, jacuzzi on your veranda and a boat-ride for two under the full moon. Your only worry, will she say 'yes'…
You're in Halkidiki, the emerald Eden of Macedonia. A basket of ripe fruit, gourmet snacks and fine wine at your side, the two of you bask in the delicious cove your boat has brought you to. In the evening, hand in hand on your hotel's private beach, you won't be able to hold back your declaration of love, as around you a magical scene unfolds: soft music fills the night and a dozen twinkling candles light up a table set just for you at the water's edge.
In Mykonos, the captain, the crew and the chef of the yacht you've chartered will make sure you enjoy the sail around the island, Rhenia and Delos, in a style fit for a royal couple. In the evening, by the pool in your lovely villa, you'll renew your vows and wish that this holiday in the Aegean would last forever.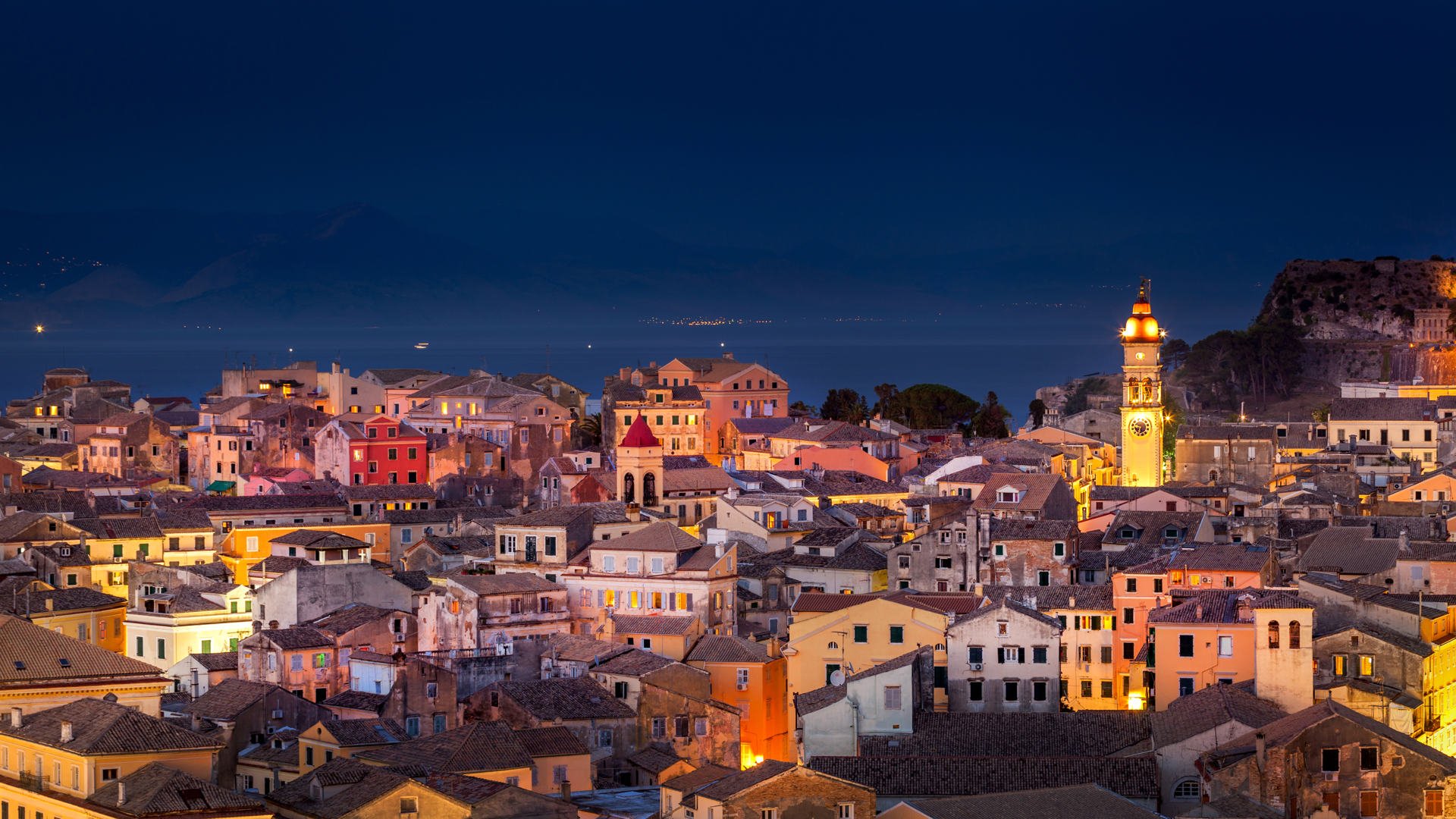 And once she's said yes…
Do you love elegance, attention to detail and the clean lines of minimalist Cycladic architecture? Do you want to wander labyrinthine, cobblestone streets with their pristine whitewashed houses and discover exclusive restaurant-bars and stylish boutiques? In Greece, we believe you deserve to be spoiled, so shower yourself with gifts: a jacuzzi on your balcony, spa treatments and daily massages – in your suite or on the beach – that will relax and rejuvenate you.
You'll dine at gourmet restaurants filled with culinary surprises that will tantalise your palate, then get into the rhythm as the DJ segs from chill to dance. Discover Greece's boutique hotels, with their high standards of service and unique style.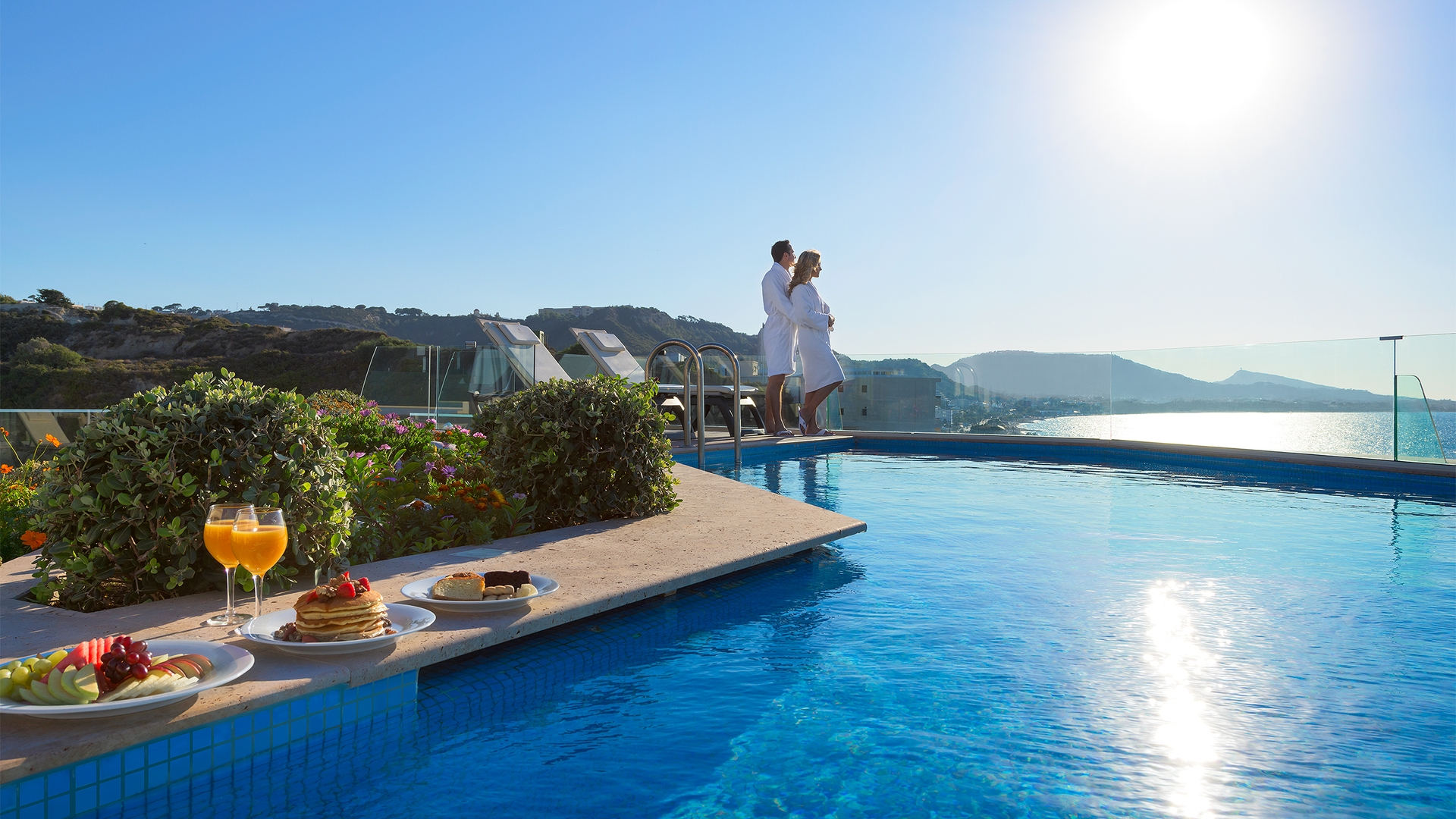 You'll stay at stylish boutique hotels with their personalised service and hip, sophisticated ambience, combined with spectacular sea views, whether from your room, private beach or the hotel's infinity pool.
Walk barefoot along the beach, dipping your toes in the crystalline water, the sun warming your skin. You'll go scuba diving and learn the secrets of the deep, as well as windsurfing, jet skiing and sailing. What more could you ask for?
Book your trip
All your holiday planning needs in one place, letting you book direct and benefit from official online rates
Private
3 hours
Free cancellation
48 hours before departute fully refundable | after that 18 months credit voucher to all services
Group