COVER STORY
8 best ideas for a spring or autumn break in Athens
READING TIME
As long as it takes to drink a Greek coffee
Spring and autumn are Athenians' favourite seasons and they aren't afraid to show it. The weather is milder than the summer, the holiday crowds have thinned and it's when food, shopping and events take centre stage. So here's where we show you why March-May and September-November are months that mean one thing above all else for Athenians … maxing out on outdoor time and enjoying the city to the full. After all, it's when you'll find us enjoying our cultural sites and events. So here we go… 8 great ideas for your next spring or autumn break in Athens.
See the Athens landmarks in a whole new light
First things first, let's get you enjoying the best of the Athens weather. Spring and autumn are the ideal seasons for strolling around the Greek capital. It's not just the weather and uplifting light that gives Athens' monuments a one-of-a-kind radiance. It's sharing the city with locals when they visit archaeological sites and when friends and families enjoy neighbourhoods of Athens that are much busier in the summer.
Visits to sites like the Acropolis, the Temple of Olympian Zeus, the Ancient Agora and the Panathenaic Stadium become more personalised and areas like Plaka, Monastiraki and the pedestrianised route around the Acropolis stop being tourist magnets and return to being local hangouts, with the bonus of spring flowers or the golden sunshine of autumn. So we've put together a stroll around the landmarks of Athens to help you get the most out of it. Feel free to dip and out or do the whole thing (you can also nip between some landmarks on the metro). Whichever way, you'll love the experience.
Spring bonus: April 18 is International Day for Monuments and Sites, with free admission to archaeological sites
Enjoy the museums and their outdoor cafe or restaurant
Every visit to Athens should include a museum or two. Some, like the Acropolis Museum and National Archaeological Museum, need no introduction. And others, like the National Gallery and Goulandris Museum of Modern Art (both in brand, spanking new buildings) have more than done their bit to put Athens on the map as an exciting European city break destination. But let's make this specific to a spring or autumn break in Greece by pointing out that all of the above museums come with the bonus of open-air cafes or restaurants that are perfect for this time of year.
And to these, you can add the cafe at the Museum of Cycladic Art and Benaki Museum of Greek Culture and the leafy garden of the Numismatic Museum, a real treat you'd never know about unless you were told. They are all some of the nicest outdoor spaces in Athens, ideal for a coffee or fresh juice or to read a book.
Spring bonus: Entrance to Athens museums is free on International Museum Day (18 May).
Go retro at an open-air cinema in Athens
This one's right at the top of any things to do in Athens list for locals in spring and autumn. There's a choice of open-air cinemas in Athens (some in the centre and others around town) and from the moment they open at the end of April or in May to when they switch off their lights in late September, they're part of the way of life in Athens.
Many in the centre have an ultra-vintage feel as well as views of the lit-up Acropolis – like Cine Paris in Plaka and the Thiseion (built in the 1930s and considered the oldest continuously operating cinema in Greece) – and others have green roof terraces, such as Dexameni in Kolonaki, Palas in Pangrati and Riviera in Exarhia. Or maybe you want to combine your open-air cinema night in Athens with a stroll by the sea, as you can at Flisvos and Alimos marinas. You'll soon find yourself being beamed into the Athens night sky and transported to another world.
Indulge in the outdoor food & drink scene
If you haven't heard the news, the Athens food and nightlife scene is buzzing. Traditional, gourmet, street food, ethnic … you name it, we've got it. Modern Greek takes on a whole new meaning when dining out in Athens these days. There's even a whole new brunch thing going on and you'll see Athenians' love of after-work drinks or a night out all around town (it doesn't need to be Friday). So when it comes to bars and clubs, let's just say you're in for a good night.
We've done the hard work for you by breaking things down in our food and nightlife guides to Athens, highlighting the best districts to head to for food and some of the coolest bars in town. And this being an Athens spring & autumn break guide, you'll obviously want to look for something outdoors. There are tavernas, restaurants, cafes and bars in leafy courtyards (eg in Exarhia and Petralona) and in neighbourhood squares (like Agia Irini and Avdi). Alternatively, look for table-lined pavements in the likes of Kolonaki and Pangrati or restaurants with terraces with views of the Acropolis (eg in Plaka and Monastiraki).

Discover the greenery of Athens from high and low
Spring and autumn are hands down the best times of year to learn that Athens is filled with totally unexpected pockets of greenery. There are gems right in or near the centre, like the National Garden (with a history that matches some of its exotic plants and trees) and Eleftherias Park around the Athens Concert Hall (Megaron). The sprawling Pedion tou Areos park has busts of Greek revolutionary leaders in it. And you can stroll (or jog) on the path on Ardittou Hill above the Panathenaic Stadium.
For the best views in town, there's Lycabettus Hill (a funicular takes you up and a footpath down, after the 360° view and cafe at the top) and Philoppapou Hill overlooking the Acropolis. Other gems further out are the Botanical Garden of Diomedes (25min drive from the centre, with over 4,000 plant species from around the world), Tritsis Park (at 1,200 hectares, the largest green zone of Athens) and the forest around Kessariani Monastery on the slopes of Mt Ymittos. They're all perfect for a stroll or to read your book. Grab yourself an ice cream and enjoy. Or if you're in the centre, there are even companies that will deliver a picnic to wherever you are.
Take a walk downtown or by the sea
Whatever you do, make sure to save some walking legs for getting to know Athens a whole lot better as a city. And that means checking out the neighbourhoods where the locals hang out. The way we see it, it's all about what kind of personality you have. You a foodie? Culture vulture? Arts buff? Whatever you are, there's an Athens walk for you.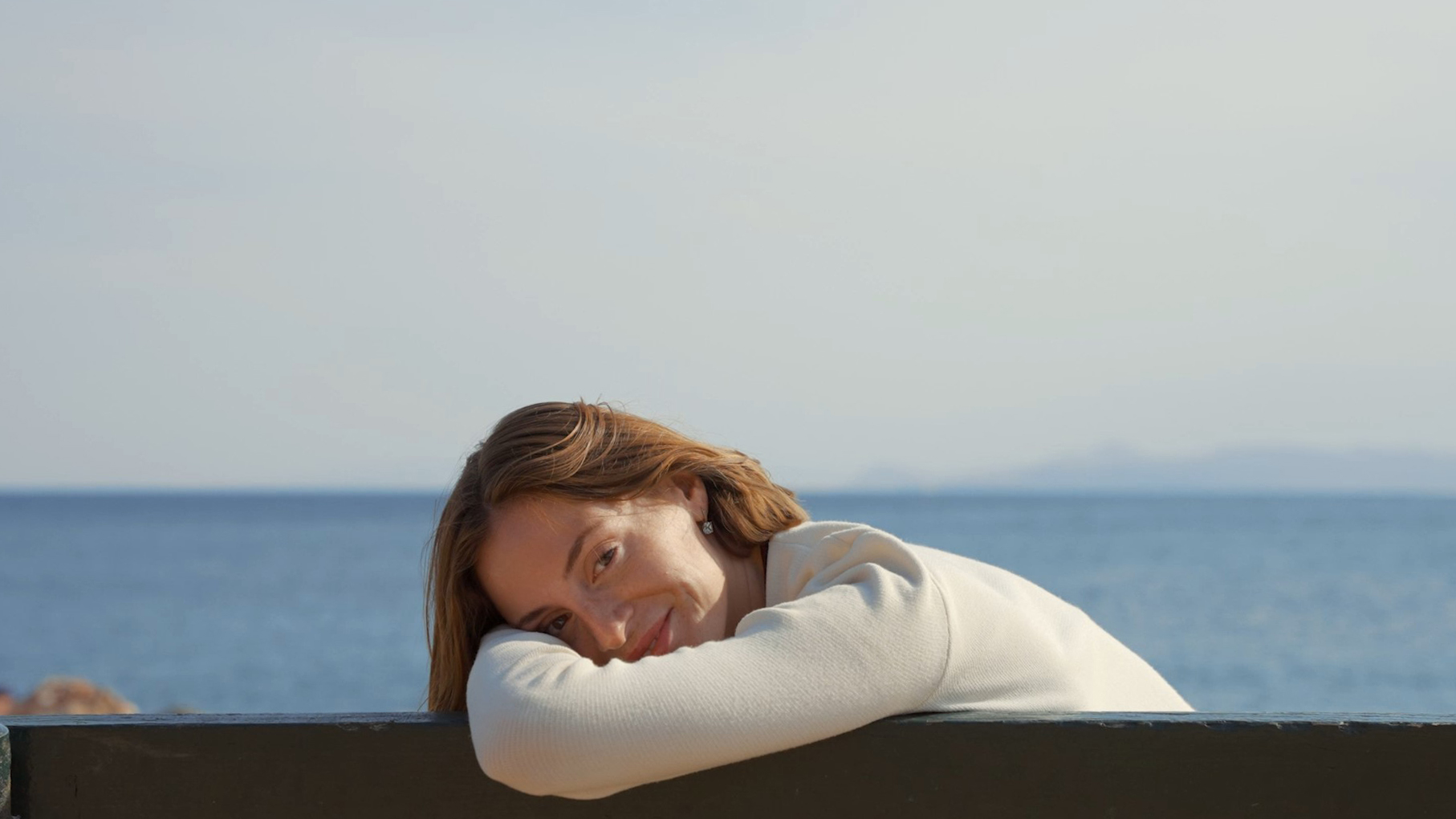 We've put together a self-guided walking tour of downtown Athens so you can get planning … in and around Evripidou St (spice shops, food markets and delicatessens), Psirri (authentic bakeries, cobblers and meze restaurants) and the so-called Commercial Triangle (the old trade scene, now a hub for design stores, cafes and more). And as this guide focuses on the Athenian lifestyle in spring and autumn, how about heading to the coast and yacht-spotting in Flisvos and Zea marinas, or strolling around Mikrolimano and Pireaki's fish restaurants near Piraeus?
Bonus: If you're in Athens on March 25 or October 28, you'll get to experience our national holidays when taverna tables overflow with food and laughter and there are parades in town.
How to walk Athens: A guide for city wanderers
Have fun in the Athens of the future
Spring and autumn in Athens are all about outdoor fun, so our next suggestions are a couple of recent additions to the city that are packed with action. The Stavros Niarchos Foundation Cultural Center (SNFCC) single-handedly redefined public space in Athens when it opened in 2017, combining inspiring new premises for the National Opera and National Library with 21 hectares of parkland. The best way to explore it is by bike (there are plenty to rent on-site) around the Great Park and the Mediterranean Garden and all the way to the Faliro Delta.
The SNFCC offers visitors plenty of activities, including free tours of the Opera House and National Library, and a 400m canal with kayaking and sailing for kids. And while we're on the subject of redefining public space in Athens, the Ellinikon Experience offers a 70,000 m2 of green space, including a playground, interactive fountain, athletics track and canteens, as well as events throughout the year. It's the first part of an exciting 6.2 million m2 redevelopment of Athens' former airport. All the proof you need that Athens is changing fast.

Start building your events calendar
The last of our suggestions for why Athens (and Greece generally) is one of the best places to visit on a spring or autumn break is that spring is the start of festival season for Greeks and, where Athens is concerned, the show goes on well into autumn. So you can get your diaries out and start planning your events in Athens: April and May find the city at its most creative, with the Digital Arts Festival and Athens Jazz Festival attracting international artists as well as the ADD Festival, a popular electronic dance event. And you'd better be hungry if you go to the Athens Street Food Festival because some of Athens' best restaurants showcase dishes there.
Autumn, meanwhile, is the time for the annual Athens International Film Festival and Art Athina, as well as two events that complement each other perfectly, Burger Fest and the Athens Beer Festival. Motorsport fans will love September's Acropolis Rally . And to really be spoilt for choice, look at the events calendar at the Onassis Stegi (where contemporary culture meets aesthetics and science) and Athens Concert Hall.
8 best ideas for a spring & autumn break in Athens
All that open-air Athenian lifestyle is pretty tempting, isn't it? There are so many things to do in Athens on a spring or autumn break … but most of all it's about enjoying Athens in its prime.
FAQs about spring & autumn breaks in Athens
Athens International Airport receives flights from all around the world as well as more than 30 domestic (island & mainland) destinations. Athens' main port, in Piraeus, also welcomes cruise liners from around the region.
The daytime temperature in Athens in spring ranges from an average high of 16°C in March to 25°C in May and average rainfall from 41mm (over 11 days) during March to 18mm (over 6 days) in May. Swimming in the sea is best from May.
The daytime temperature in Athens in autumn ranges from an average high of 23°C in October to 18°C in November and average rainfall from 48mm (over 9 days) during October to 67mm (over 11 days) in November. Swimming in the sea is best in October.
Book your trip
All your holiday planning needs in one place, letting you book direct and benefit from official online rates
Private
2 hours
Free cancellation
Until 73 hours prior to scheduled commencement date of service: no cancellation fee
Group
4
Free cancellation
Not sure? You can cancel this reservation up to 24 hours in advance for a full refund
Private
5 hours
Free cancellation
Not sure? You can cancel this reservation up to 24 hours in advance for a full refund