EXPERIENCE
A tour of the Panathenaic Stadium in Athens
Having hosted the original modern Olympic Games in 1896 and been the site of athletic and cultural events in antiquity, the Panathenaic Stadium in Athens is packed with fascinating history and continues to be a part of the daily lives of Athenians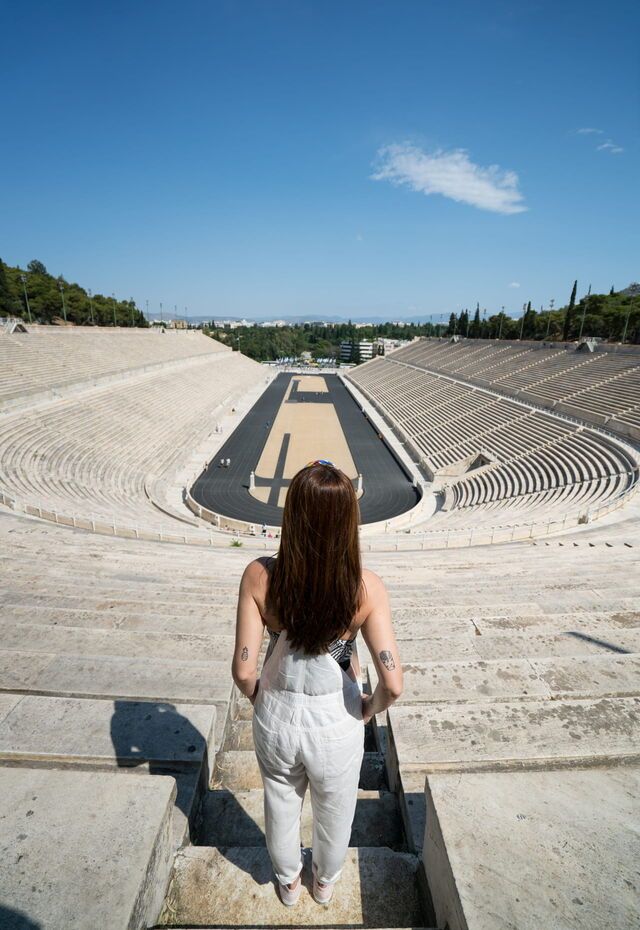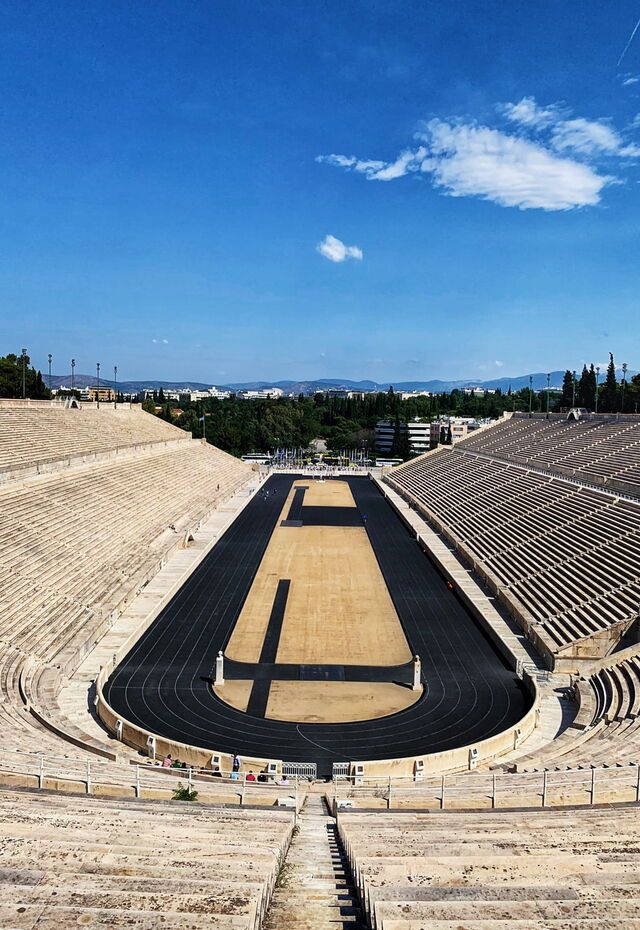 Duration
1-2 hours
Season
All year round
OVERVIEW
Standing in front of the horseshoe-shaped Panathenaic Stadium in Athens, you can easily imagine the 80,000 spectators at the opening ceremony of the first modern Olympics in 1896, cheering the establishment of the ideals of excellence, friendship and respect through sport. What might be harder to imagine are the 50,000 spectators in the mid-2nd century AD in what was (in shape at least) a similar stadium, revelling in the gladiatorial battles and animal baiting during Athens' Roman occupation..
Both scenes are part of the unique history of this Athens landmark, although the stadium's Olympic legacy is its defining characteristic and its main reason for visiting.
Its history goes back to 330 BC when the Athenian statesman Lykourgos built the original limestone stadium on the site of a racecourse to stage the Panathenaic Games (a religious and athletic festival celebrated every four years in honour of the goddess Athena).
It was rebuilt by Athenian benefactor Herodes Atticus by 144 AD (when it was given a 50,000-seat capacity and resumed its place as a major Athens monument) but fell out of use by the 4th century AD, becoming derelict until it was chosen as the host venue for the first modern Olympics. Evangelos Zappas provided the vision and George Averoff (an Egypt-based Greek businessman from Metsovo) the money … and the result was (what is still) the only all-marble stadium in the world. Its other name (Kallimarmaro) means 'beautiful marble'.
The real beauty of the Panathenaic Stadium, however, is that it is still part of the daily lives of Athenians, with the surrounding woodland and even the track used as a jogging venue. It's the finishing line for the annual Athens Marathon and, every four years, holds the Olympic Flame handover ceremony. During the 2004 Athens Olympics, it once again became an Olympic venue, hosting the archery competition.
For the price of admission, you'll line up on the running track like those first modern Olympians, pose for a photo on the winner's podium, visit the on-site museum and walk through the Vaulted Passage and diodos, the underground passage used by ancient athletes entering the stadium.