EXPERIENCE
A tour of the Benaki Museum of Greek Culture in Athens
Housed in one of Athens' most beautiful neoclassical mansions, the Benaki Museum of Greek Culture contains a unique collection of artwork and other exhibits from the very dawn of Greek history to the creation of modern Greece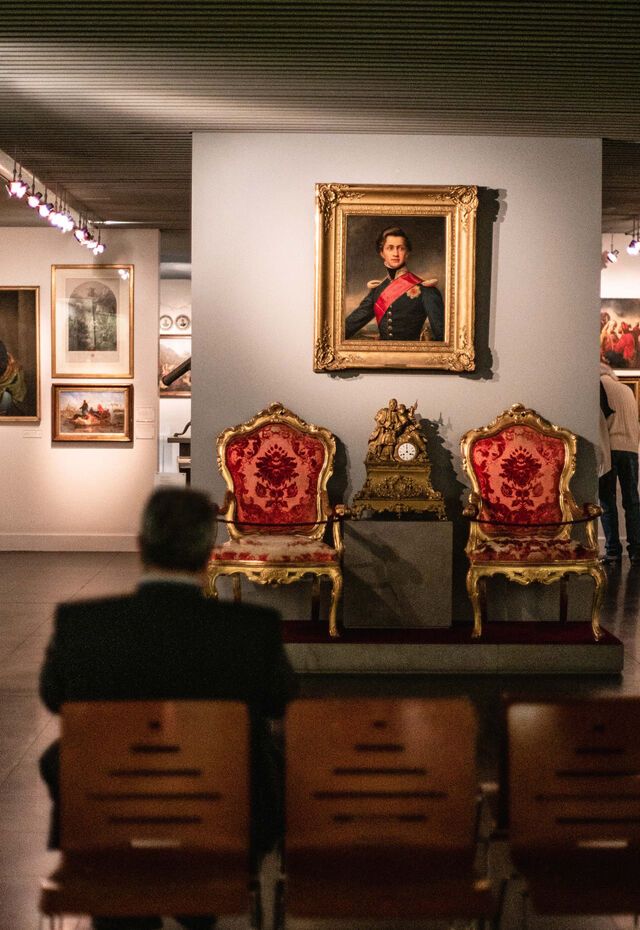 Duration
1 - 3 hrs
Season
All year round
OVERVIEW
The Benaki Museum of Greek Culture
The Benaki Museum of Greek Culture tells the story of Greece through artwork and collectables from the 6th millennium BC to the ancient Greek and Greco-Roman civilisations, the Byzantine Empire and the establishment of the Greek state in the early 19th century and beyond.
It is housed in a beautiful neoclassical building just by the National Garden and Hellenic Parliament, making it one of the most popular private museums in Athens.
We have Antonis Benakis (the son of a prominent politician and an avid collector) to thank for its creation in 1930. Benakis donated his extensive collection, along with the family mansion, for the establishment of the museum. Tens of thousands of other works (including jewellery, ceramics, marble portraits, manuscripts, religious icons, household utensils, costumes and textiles) have since been added.
The result is a unique historical narrative from the Neolithic Period to the 20th century, showcasing culture in Greece as a continuous evolution rather than a series of individual, unconnected moments.
The collection grew so large that works (including items of Islamic Art, Chinese porcelain and rare toys) have been relocated to satellite Benaki museums around Athens, which are also worth visiting (see the Good to Know section below for more information). But here we focus on the Benaki Museum of Greek Culture, showing you why it's a must on your list of Athens museums to visit.