EXPERIENCE
A tour of the Goulandris Museum of Modern Art in Athens
Basil & Elise Goulandris Foundation, Photo © Christophoros Doulgeris
A gem of a museum – and a dream that was more than 30 years in the making – allows us to enjoy the biggest names in Contemporary Art under one Athens roof.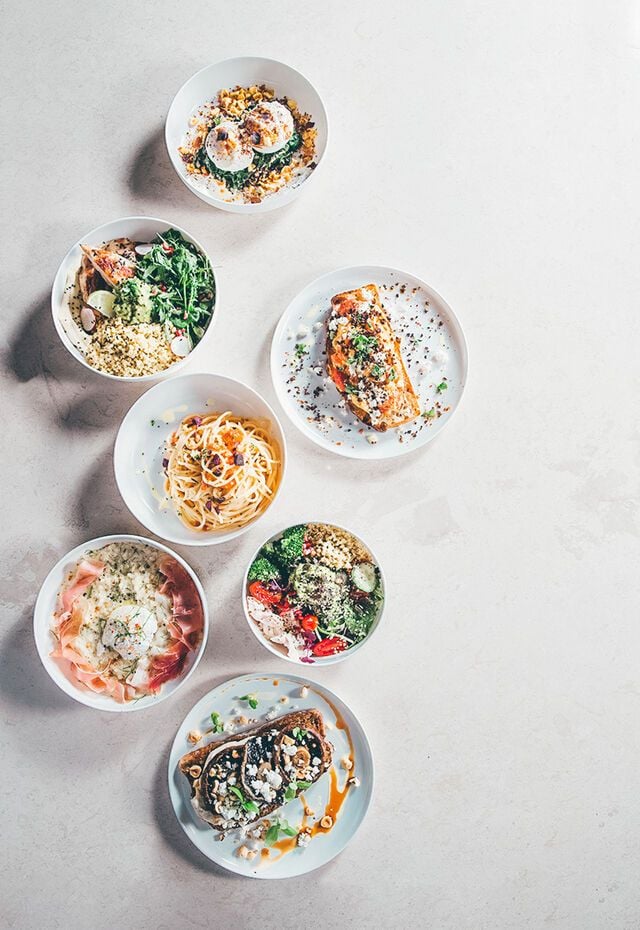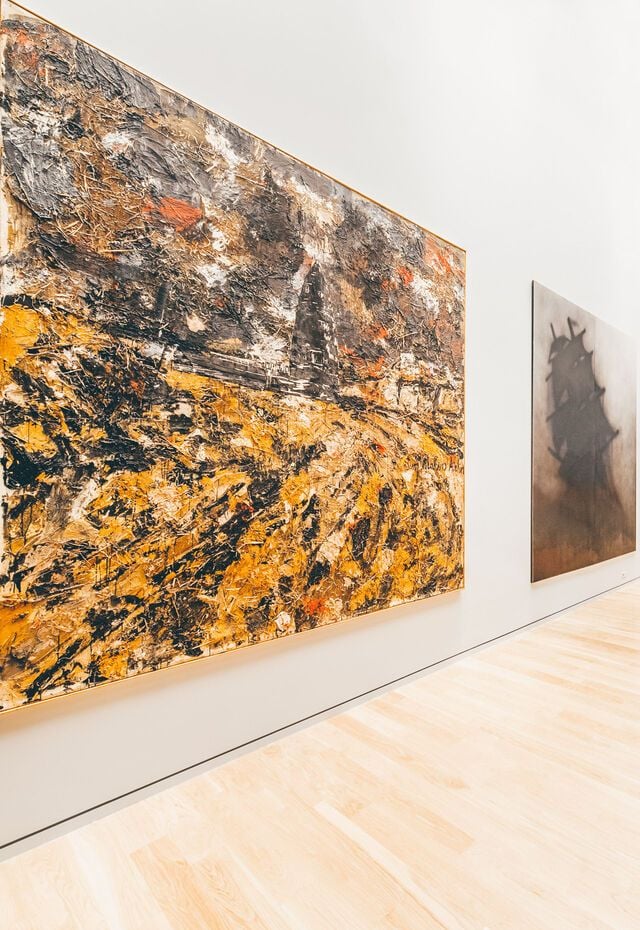 Duration
1 - 2 hours
Season
All year round
OVERVIEW
Picasso, Van Gogh, Monet, Cezanne, El Greco, de Chirico, Miro, Degas, Gaugin, Pollock… What sounds like a check-list of many of the biggest names in Modern Art also happens to be one of the most extraordinary collections of artwork in the world. That it's the private collection of an art-loving Greek couple on display in an Athens museum makes it all the more incredible.

You'll find the Goulandris Museum of Modern Art fascinating and it's an absolute must for art enthusiasts, whether you're staying in Athens or you're just passing through.

Part of the Basil and Elise Goulandris Foundation, it is a gift that was more than 30 years in the making. The ship-owning couple accumulated their collection mainly at auctions in London and New York and always dreamed of exhibiting it in Athens (the smaller Goulandris Museum of Contemporary Art in their native Andros has operated since 1979). The dream became a reality in October 2019 with the opening of this museum in a refurbished neoclassical building in up-and-coming Pangrati, near the Panathenaic Stadium, a neighbourhood once known for its lively arts scene.

You have to pinch yourself as you sweep through all the great pioneering movements of Contemporary Art – realism, impressionism, cubism, abstract… There are around 180 pieces of mainly 19th and 20th century international artists and a section dedicated to some of the biggest names in Greek art.

With sculptures, a library and a collection of furniture completing the experience, it is likely to be the most unexpected treasure trove you'll discover in Athens.

DON'T MISS
The international masters
It's hard to know where to begin, given all the mastery on display. Vincent Van Gogh's Olive Picking stands out as it was one of only three he completed during his time at a psychiatric clinic in southern France, whilst Pablo Picasso's Nude Woman with Raised Arms is one of the works that set him on a journey exploring cubism. Claude Monet spent long hours painting the same subject at different times of day and his Rouen Cathedral in the Morning (Pink Dominant) is regarded as one of the most complete paintings of the series, capturing the very first morning light. You'll wonder at the surrealism of Joan Miró's The Grasshopper and the colourful harmony of Wassily Kandinsky Both Striped. And don't forget to pause and admire the rare yet masterful simplicity of Paul Cézanne's late 19th-century Portrait of the Artist Looking Over His Shoulder and El Greco's 16th-century Veil of St Veronica, depicting Christ on his way to crucifixion. There is also a collection of sketches of artists including Henri Matisse, Braque and Picasso, Balthus and Jean Fautrier.
Greek artists
Make sure you take the opportunity to discover some of Greece's finest talent. Two of the most recognised are Yannis Tsarouchis, whose favoured motif of sailors is represented in the museum, and abstract artist Yannis Moralis, whose two works called Erotic are from 1977 and 1994 yet look like they were created within days of each other. Look out for A Wonderful Day (The Morning Cyclist) by Alekos Fassianos, a popular artist known for his idiosyncratic, figurative painting style, and Yannis Gaïtis' Descent from the Cross. It belongs to a series known as Antiquities, created in protest against the commercialisation of antiquities. You'll also enjoy the cubist influences in the entangled roofs, terrace rooms and triangular pediments of neoclassical buildings in Nikos Chatzikyriakos-Gikas' Paris Rooftops.

Other exhibits
As well as paintings, you'll have the chance to admire sculptures and other small objects. Auguste Rodin's Eternal Springtime is recognised as a rare and very beautiful example of a Rodin sculpture representing a couple in love. Edgar Degas' Little Dancer Aged Fourteen is the only sculpture Degas exhibited during his lifetime. Alberto Giacometti's Femme de Venise V is a bronze cast of one of the famous 'Women of Venice' Giacometti created when he represented France for the Venice Biennale. And Giorgio de Chirico's Troubadour I is a good example of the Italian artist's use of mannequins to explore the theme of the metaphysical. There is also a hall dedicated to a collection of French furniture, of the most famous ébénistes, and other objects from the 18th century, as well as Chinese artwork made of jade or porcelain.
The cafe-restaurant
You can practically add the Goulandris Museum's cafe-restaurant onto its list of exhibits. It is referred to as an 'open, urban garden', with a mouth-watering menu of creative Mediterranean dishes assembled by distinguished Greek chef Andreas Lagos. It t has a soothing yet wonderfully uplifting air in which to sit and contemplate the astonishing artwork you have just witnessed.
The library
Those who want to delve even deeper can explore the museum's collection of more than 5,000 Greek, English and French books covering areas such as Theory and History of Art, Painting, Sculpture, Design, Engraving, Architecture and Decorative Arts. There are also catalogues of exhibitions and monographs of distinguished foreign and Greek artists, as well as publications of international museums and art institutions, periodicals of art, encyclopedias and art dictionaries.
Book your trip
All your holiday planning needs in one place, letting you book direct and benefit from official online rates
Private
Group
Private
GET PLANNING
From the airport
By metro: Blue Line to Evangelismos station and then a 1km walk (15mins)
By car or taxi: 34km (30mins, approx. €40 during the day)
From Piraeus port
By metro: Blue Line to Evangelismos station and then a 1km walk (15mins)
By car or taxi: 14km, (30mins, approx. €30 during the day)

The museum is open all year round. It is closed on some national holidays.
Ticket: €8 (reduced €6)
To get the most out of the experience visit between October-April when the summer crowds have thinned and you'll also most enjoy the company of Athenians going about their daily lives and feel like a local.
Autumn
Spring
Summer
Winter
You could spend a couple of hours in the museum or much more. It's a matter of how much time you have available and how much detail you want to go into.
Most guided tours last 1-2 hours.
The entry fee includes an individual audio tour device with recorded information about the artwork.
The cafe-restaurant operates during museum opening times and you don't need a ticket to enter.
The museum runs workshops and activities for children
There is a museum shop and an e-shop here.
Depending on when you are in Athens, you may be lucky enough to attend one of the museum's events (More info)
There is wheelchair access and the building has spacious lifts. Wheelchairs for people with reduced mobility are available free of charge. Entry for those with disabilities and the person accompanying them is free.
If you have a little more time, you can explore the surrounding area of Pangrati, which has interesting shops and places to eat.