EXPERIENCE
A tour of the Museum of Cycladic Art in Athens
Discover how some of the most ancient objects in the world are also amongst the most graceful, continuing to inspire fashion and design thousands of years after they were created.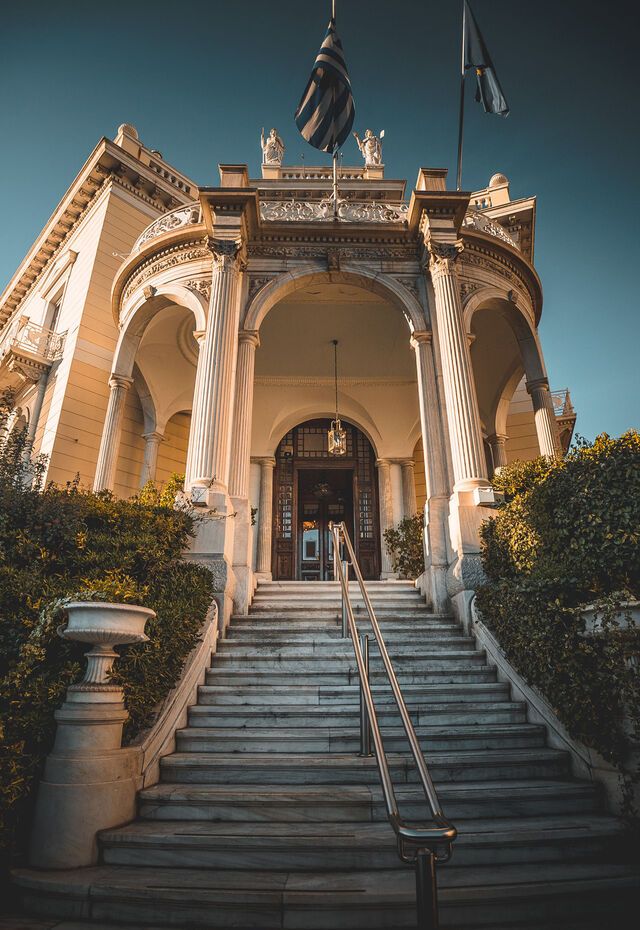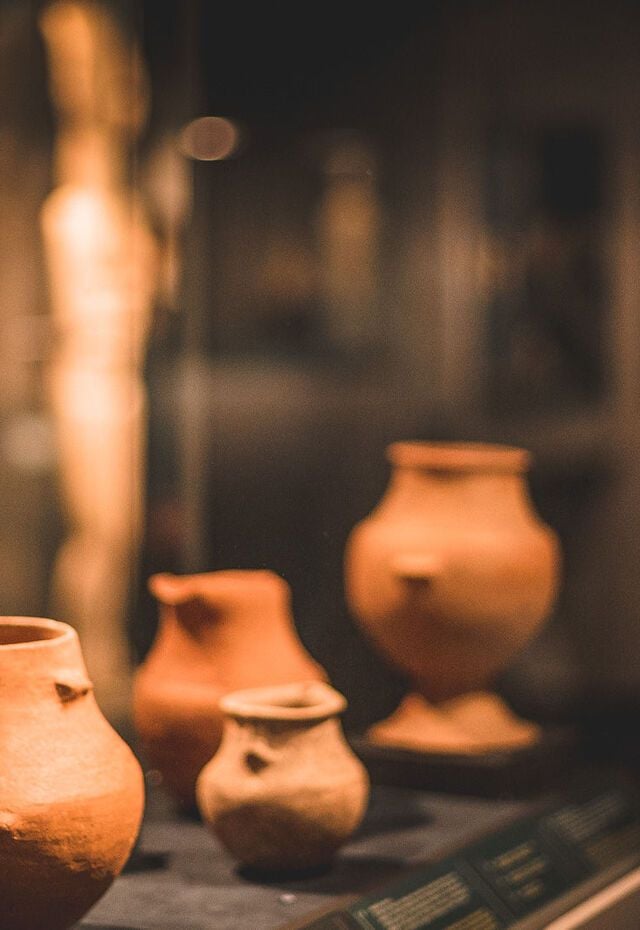 Duration
2 hrs
Season
All year round
OVERVIEW
The Museum of Cycladic Art in Athens manages to do something very special. It takes us to the very dawn of Greece's history on some of the most famous islands of the Aegean and presents us with artwork so elegant that it still influences fashion trends today. And all that in a neoclassical building whose splendour is part of the experience.

Whatever your reason for being in Athens, this is a museum that deserves your attention. It tells the story of society on Cycladic islands such as Andros, Naxos, Antiparos, Amorgos and Thera (Santorini) as long as 5,000 years ago through vases, weapons and tools – and especially the exquisite marble-work of what is known as the Early Cycladic Period that gave us the famous figurines of men and woman (and sometimes just faces) notable for the beauty of their lines and luminosity of the marble.
The museum is spread across two interconnecting buildings, with the permanent exhibits (including floors dedicated to Ancient Greek Art and Cypriot Antiquities) in a modern purpose-built Main Building and temporary exhibitions housed in the beautiful Stathatos Mansion – one of the best examples of neoclassical architecture in nineteenth-century Athens and part of the legacy of Bavarian architect Ernst Ziller in Greece.
DON'T MISS
Through more than 800 objects and artefacts, the Museum of Cycladic Art covers the very birth of Greek art in the protohistoric Aegean to the influence of Cycladic artwork on Classical culture and its gradual spread throughout the Mediterranean.
The Cycladic Art Collection
Without a doubt, the signature exhibits are the creations of the Early Cycladic civilisations on the first flour, particularly the mystical marble figurines of men, women and faces. You'll be introduced to artwork that is as beautiful as it is old, with a perfection of proportions and form and a simplicity that is bewildering in its beauty. There are objects from the Early Bronze Age and all three Early Cycladic periods (3200-2000 BC), with utensils, tools, weapons and jewellery made of marble, clay, metal and the highly cherished obsidian. Highlights include a 1.4m female figurine (the second-tallest of its kind in the world) and the Vase Pigeon, the most complete example of a poppet valve with sculpted birds. It's astonishing to think that 20th and 21st century artists have been influenced by the subtlety of design, particularly the faces, and marble that is almost translucent in its whiteness – although it's worth remembering that they would originally have been brightly coloured.
Ancient Greek Art
Objects from the Middle Bronze Age (2nd millennium BC) to the end of the Roman period (4th century AD) are displayed over two floors, through which you will discover how artwork in antiquity helped shape so much of world culture and western aesthetics. In the 'A history in images' collection on the second floor, you can trace some of the most important social and political developments from the birth of ancient Greek culture to its creative mix with the Roman tradition. Part of the exhibition is dedicated to ancient Greek technology, with interactive applications, where you learn about ancient methods to make clay pottery and figurines and bronze weapons and tools, as well as gold jewellery and glassware. Moving to the fourth floor, the 'Scenes from everyday life in antiquity' collection focuses on objects and texts of the Classical and Hellenistic periods (5th-1st century BC), bringing to life public and private spaces, myths and religious habits and society's relationship with death and the afterlife.
Cypriot Art
The most comprehensives collection of its kind, the Cypriot Art exhibition on the third floor includes more than 500 objects from the Bronze Age through to the Byzantine, medieval and even the Modern period. Included are ceramics, embroidery, scripts, coins, glassware and jewellery. Once again, some of the exhibits are extraordinarily old, with figurines and pendants from the 4th millennium BC made of Cypriot picrolite.
Book your trip
All your holiday planning needs in one place, letting you book direct and benefit from official online rates
Group
5 hours
Free cancellation
Not sure? You can cancel this reservation up to 24 hours in advance for a full refund
Private
2 hours
Free cancellation
Not sure? You can cancel this reservation up to 24 hours in advance for a full refund
Group
GET PLANNING
From the airport
By metro: Blue Line to Evangelismos station and then a 550m walk (8mins)
By car or taxi: 32km, (30mins, approx. €40 during the day)
From Piraeus port
By metro: Blue Line to Evangelismos station and then a 550m walk (8mins)
By car or taxi: 13km, (25mins, approx. €30 during the day)
The museum is open all year round. It is closed on some national holidays.
To get the most out of the experience, visit between October-April when the summer crowds have thinned and you'll also most enjoy the company of Athenians going about their daily lives and feel like a local.
Tickets: €7 (€3.50 reduced)
More information on opening hours & tickets
Autumn
Spring
Summer
Winter
You could spend a couple of hours in the museum or much more. It's a matter of how much time you have available and how much detail you want to go into.
Most guided tours last 1-2 hours.
The museum has an excellent cafe that has been designed to be part of the experience, with uplifting lighting and a garden-like feel. With a menu inspired by Cycladic flavours, it's great for breakfast, brunch or lunch or just a coffee and somewhere quiet to read your book.
There is a good museum shop and an e-shop here.
The museum is housed in two interconnected buildings, with the permanent collections in the Main Building (Neophytou Douka St) and the temporary exhibitions in the Stathatos Mansion (Vas. Sofias Avenue). You can enter from either building.
Access for disabled people is via a wheelchair ramp to the Main Building and there is a lift to all floors. More info here.
For more information on the temporary exhibitions and activities for children click here.
For a guided tour of the museum, contact the Association of Licensed Tourist Guides.