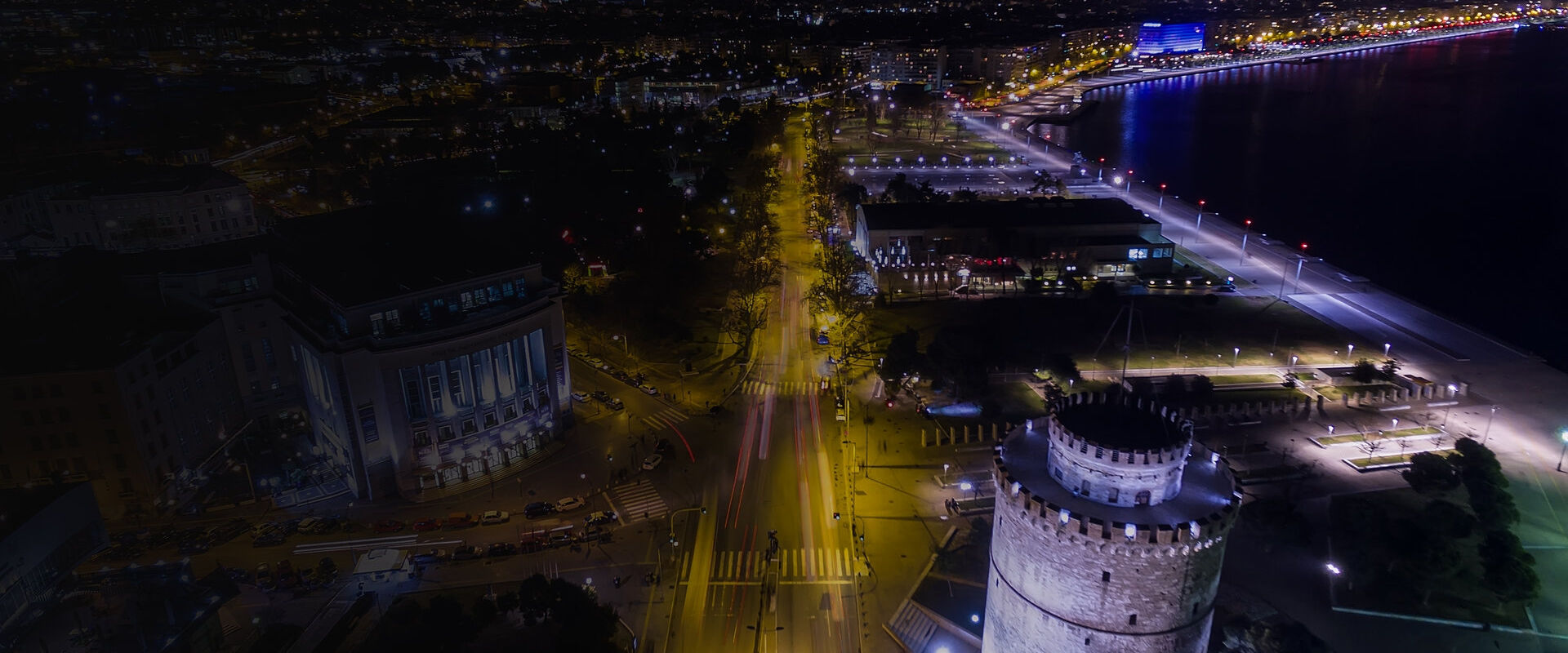 COVER STORY
72 hours in Thessaloniki
READING TIME
As long as it takes to drink a Greek coffee
Thessaloniki, the apple of the Greek eye, is a city exuding such a self-confident zest for life that it will be impossible for you to resist. It's a lodestone of enlightenment and culture, with international students fanning the flames of its eternal youthfulness, a respect of all things traditional and an innate pride making everyone ambassadors of fashion. You'll fall in love with it and its citizens as naturally as sipping a frappe or raising a glass of ouzo for another joyful toast.
Stride through the eras of glory sightseeing in Thessaloniki
Were we to have invented a time machine, Thessaloniki would most certainly have provided the blueprint. Through its striking architecture and landmarks, you are invited to unravel the strands of its rich and diverse history. You can see how it was given a right Roman treatment after Lucius Aemilius Paul defeated the King of Macedonia in 168 BC. Stories unfurl along the Old Egnatia Road with one fabulous edifice after another.
Walk in the footsteps of Apostle Paul, who sowed the seeds of European Christianity. Having been astounded by Roman enterprise, your trail continues through the UNESCO recommended glories of the Byzantine era; holy churches, places of pilgrimage and heavenly wisdom; monasteries serving as spiritual beacons; mighty walls with towers and ramparts; magnificent mosaics; the famous Rotonda and the bath houses all fill your itinerary with wonder.
Unraveling the maze of history
The finishing touches are buildings restored along neoclassical lines, echoing Baroque and Ottoman influences. Originally mansions, schools and hospitals, they currently house municipal and public institutions upholding the lustre of the past with the energy of the present.
Laid-back and loving it
Get in time to the special beat, where minutes and hours have no meaning, the vibrant days morph into exuberant, pulsating nights with entertainment aplenty, a culinary cornucopia and wines, beers, spirits and cocktails served by award-winning bartenders. The settings vary from bohemian to industrial, the music ranging from electronica and ethnic to rock'n'roll. Your morning starts characteristically with a choice: Sweet or savoury? Bagel, spinach pie or creamy bougatsa pastry? In a thousand cafes, morning stretches into day with 'cool' frappe coffee, naturally first dreamed up in this laid-back city.
Take your time to catch the beautiful beat of Thessaloniki
Stunning views from Ano Poli, Kastra and Agios Pavlos, among others, give you just the excuse to stay exactly where you are, savoring the atmosphere and the great company. City centre and sea front merge beautifully into one and the sun uses its waterfront stage to put on a spectacular show, dancing from dawn on the city walls, famous White Tower and Vlatadon Monastery, then sinking imperiously into the Thermaikos Gulf.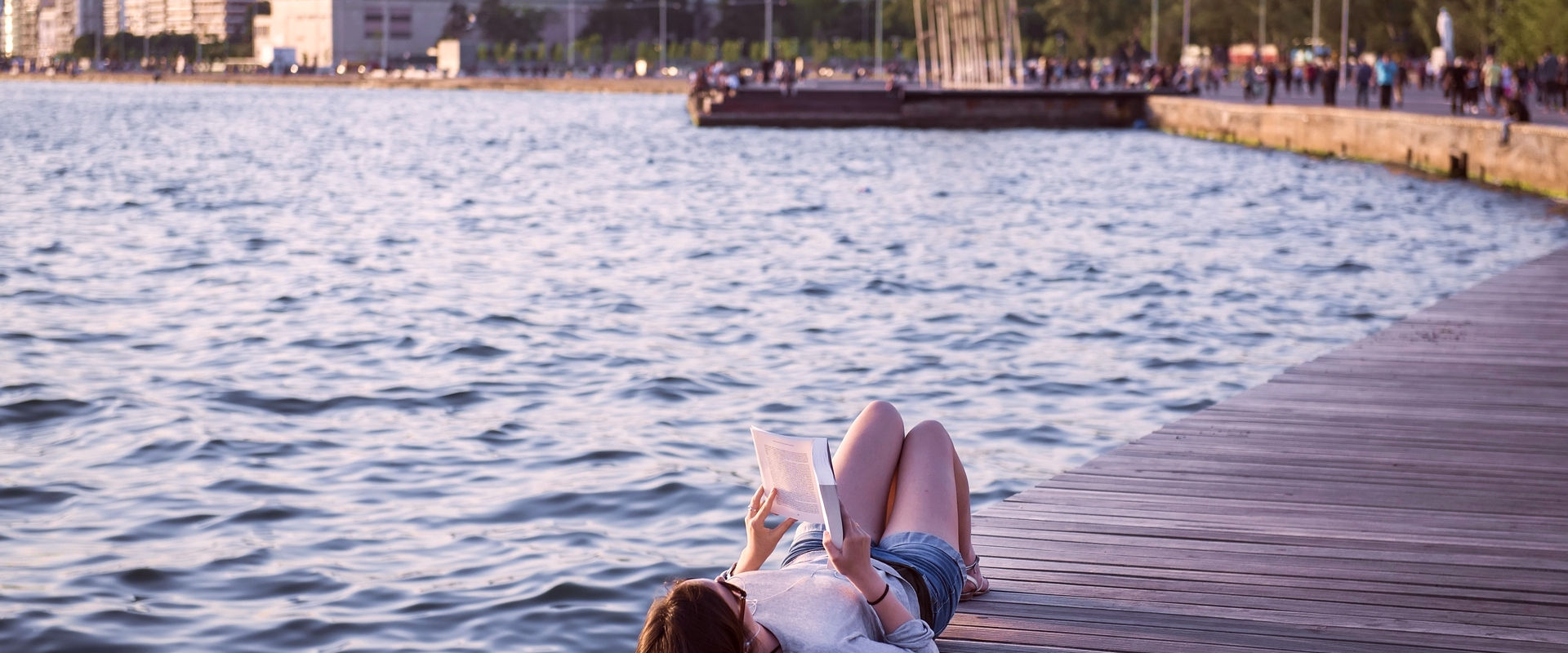 Culture lights the way
For a city at the centre of a rich Macedonian history and heritage, you would expect Thessaloniki to properly maintain the beating heart of culture; forever charging an already resplendent and luminous scene with new life force.
The Archaeology Museum invites you to relive the lives of the ordinary people of Macedonia from the dawn of prehistory to late antiquity through its wonderful exhibitions. The Museum of Byzantine Culture features authentic artefacts and interactive displays from Byzantine and beyond; an entire institution dedicated to binding past and present, bridging ideas and philosophies, with workshops, lectures and the like.
Delving into Thessalonian past, present and future
Bring things completely up to date at the Macedonian Museum of Contemporary Art, whose works by fresh new talents allow you, the audience, to explore your own emotional responses to the artists' intentions. And who could resist diving headfirst into the future at the Science Centre and Technology Museum with hands-on displays, virtual reality simulator, Planetarium and Cosmotheatre.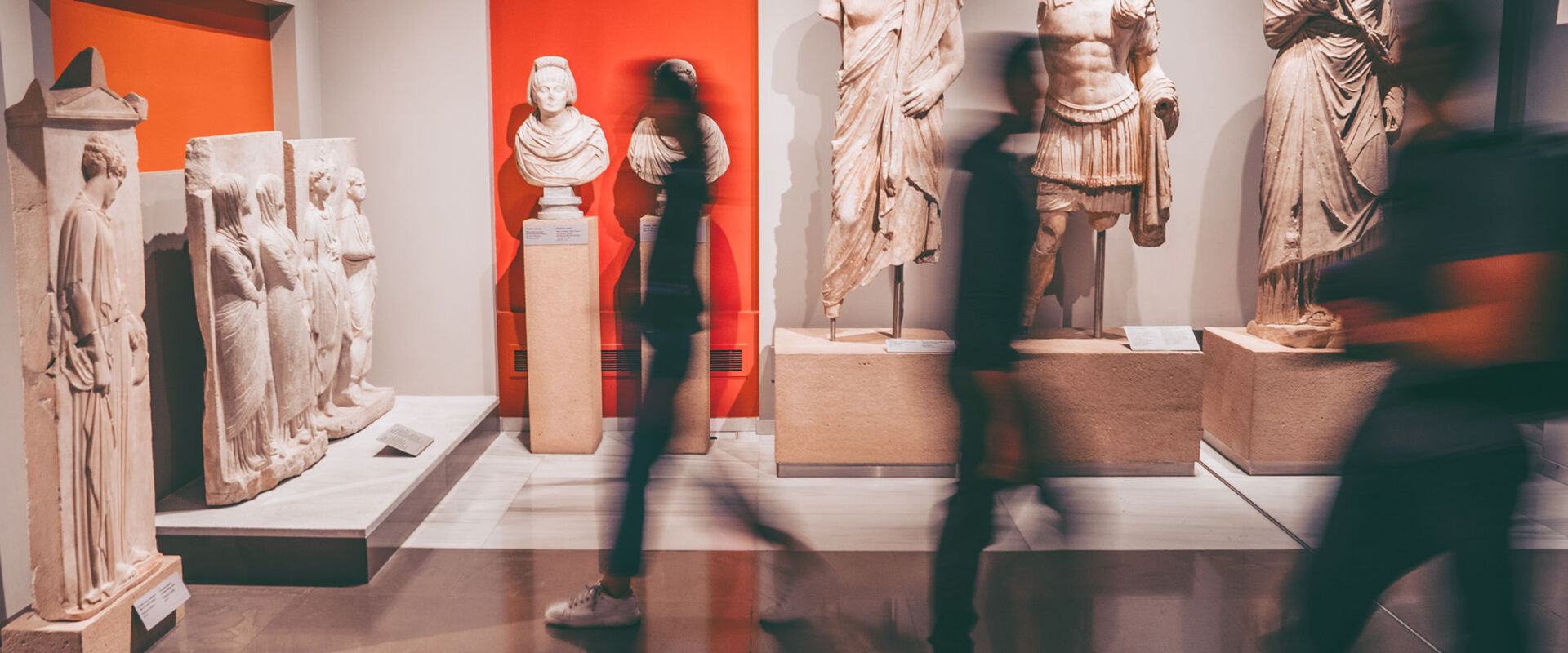 Spruce up the wardrobe, spice up the menu
The motto of Thessaloniki's citizens to enjoy the best things in life is reflected in its top quality stores, many conveniently gathered together in central shopping streets. Its unique sense of self-confidence and joie de vivre will rub off on you too, as you see everyone making a point of always looking their best, no matter the hour. Shopping rules, OK! Yes, there are competitive prices, attractive shops, variety… but the key component is taste; ultra-elegant customers dressed in definitively stylish attire.
Read more: A culinary tour of Thessaloniki
Take your place among them, then join in the coffee culture and taste the sweet treat of "trigono Panoramatos" or "loukoumades". In the university town said to boast most cafes per capita, you'll find coffee is more than just a drink, rather an integral part of a social scene in which people seem less hamstrung by deadlines and tiring routine. Evening brings the chance to make your jaw-dropping appearance in one of the –oh so many- restaurants and taverns serving exquisite delicacies, courtesy of the cultural melting pot flourishing here through the millennia.
Mountain, sea and history beckon on the fringes of Thessaloniki
Within a two-hour radius around the city, different worlds await as diverse as they are enchanting. The ancient site of Vergina with the tomb of Philip II, Alexander the Great's father, will leave you breathlessly contemplating the magnificence of the findings and send a tingle down your spine as you stand at the birthplace of one of history's greatest empires. You'll find no exaggeration in the locals' claim that there is no place like exotic Halkidiki. Experience the amazing natural beauty of the fork-like peninsula, its award winning accommodation hugging blue flag beaches both cosmopolitan and secluded, as well as the opportunity to try your hand at any sport you can think of. While enjoying the endless blue of sea and sky, the mountains beacon in the distance. Skiing in 3-5 Pigadia world famous ski centre on Mt Vermio is a must in winter and when it comes to Mt Olympus… the gods have spoken, you should take heed. Before heading back to Thessaloniki, make sure to pass by the Pozar Spa for some tender loving care in the natural healing waters.
Festivities that never let up
Raising its cultural banners proudly aloft, Thessaloniki welcomes you with a procession of annual festivals and events. Get to grips with the movie zeitgeist and put yourself in the frame for screenings of the latest World Cinema releases at the prestigious International Film Festival. Be seduced too by the Dimitria Festival, deepening your understanding of the creativity that binds the city and putting you into contact with every conceivable artistic pursuit. Roll on a few months and March offers you a special lens on the world of documentary making, a festival full of workshops, conferences and masterclasses from directors whose clapper boards have a distinctly cutting edge.
And then there's the Food Festival bringing sustenance to all this artistic endeavour, leading you through museums and libraries, introducing you and your children to street vendors and fun food games, giving you a chance to taste old and new delicacies and acquire expert cooking tips. Not to be outdone, wine producers present their craft and their latest creations at the Voroina Festival to enliven your late summer nights.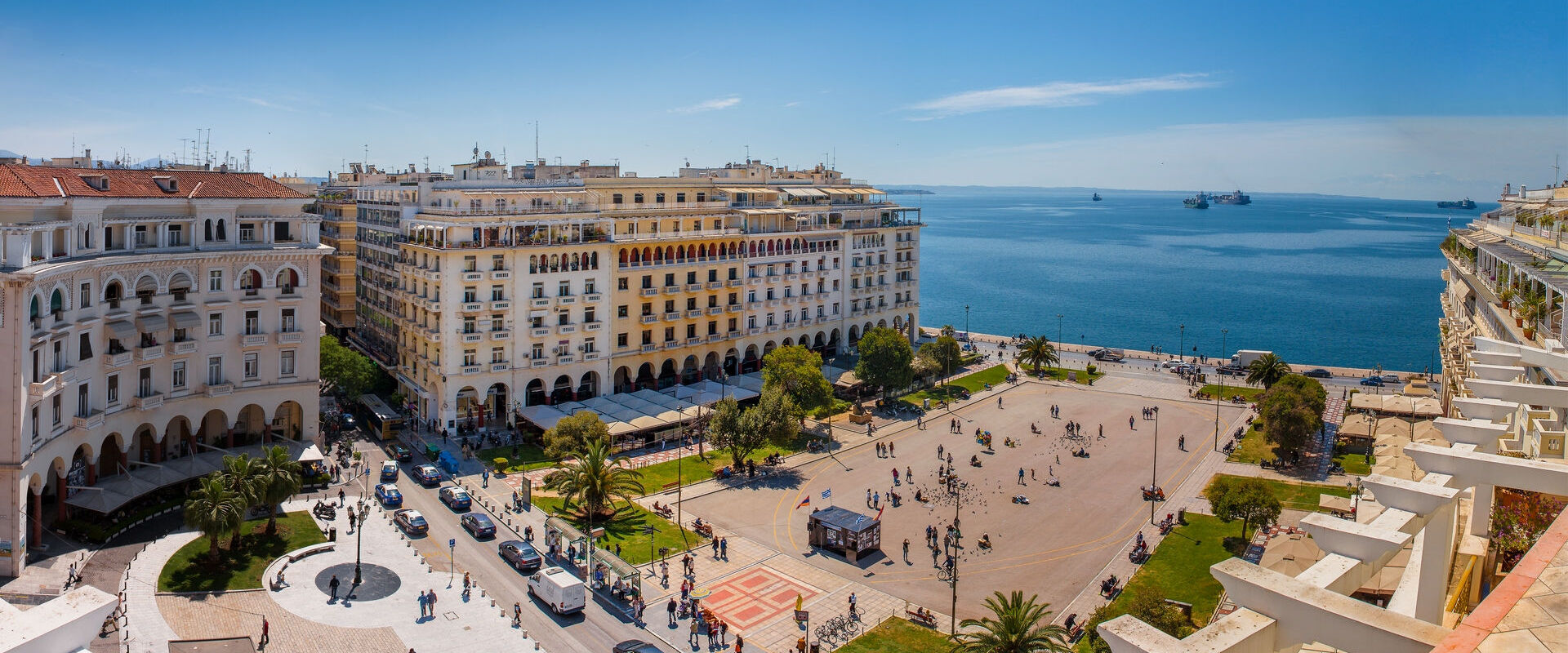 Thessaloniki: Getting to the heart of the city
Vibrant, youthful and historic; Thessaloniki is all these things and more! With a nightlife worth staying up for, shops you will not want to leave, tastes to delight, a culture to enthral and enviably stylish and friendly residents, Thessaloniki entices you into its rhythms. Add glorious nature and exciting nearby resorts to the mix and your eyes will be truly opened to life at its beautiful best.
Plan your trip