A famously welcoming and multicultural city, Thessaloniki reveals its unique identity with every bite you take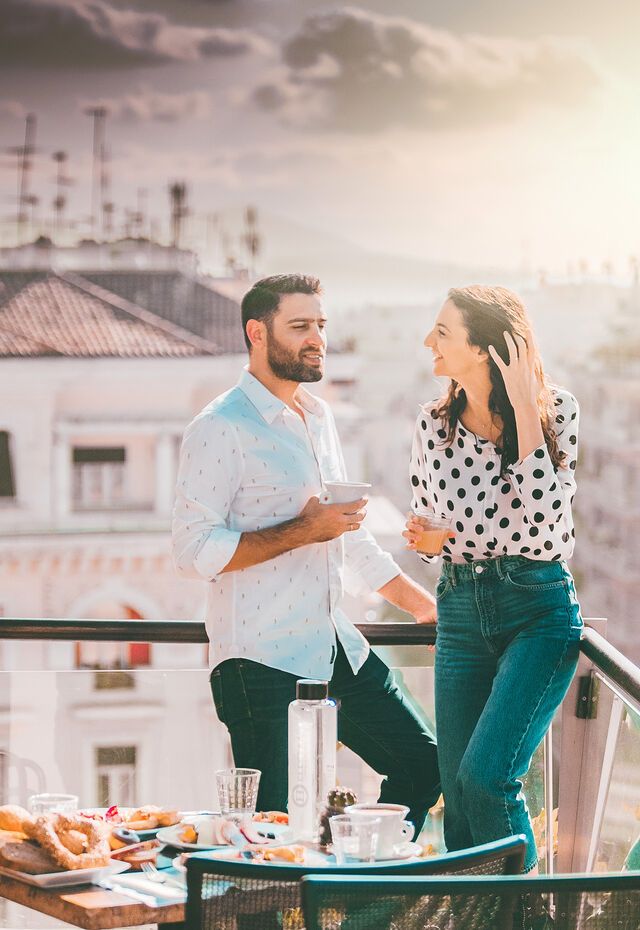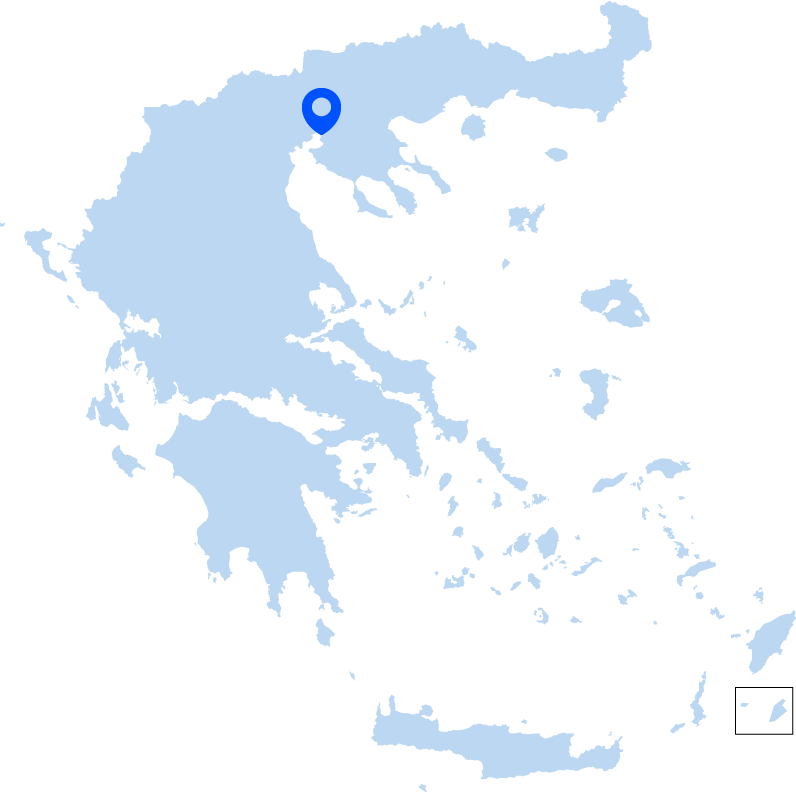 Duration
3-6 hrs
Season
All year round
OVERVIEW
Nothing binds the multi-ethnic character of Thessaloniki quite like its food. From its Frankish and Ottoman conquerors to its Arab traders and population of Jews fleeing the Spanish Inquisition, all the way to the early 20th-century population exchange with Asia Minor… Thessaloniki's unmistakably Greek yet incredibly diverse history has produced an equally rich cultural identity. And to know it all, you have to eat it all.
The result is a famously open-minded and welcoming city, with food that draws on ingredients, recipes and influences going back centuries.
To take a culinary tour of Thessaloniki is to discover a city of contrasts. It's a place where tradition and innovation are found in equal measure. Tavernas serving classic dishes sit comfortably alongside modern bistros, with inventive chefs twisting time-honoured recipes. You'll discover everything from fine dining to brunch eateries to street food. And when we say street food, we don't just mean souvlaki. We're talking all manner of ethnic influences.
And don't forget the locals' penchant for something sweet. Traditional or modern? Doesn't matter. If it's dipped in syrup and covered in cream, chopped nuts or melted chocolate (or all three), you'll know you're in Thessaloniki.
DON'T MISS
There's a great range of experience providers offering gastronomy tours in Thessaloniki, or you could explore under your own steam. It's that kind of city. But here are the must-dos if you want an insight into the city's culinary soul.
Breakfast like a local
First up, fuel up with a koulouri from a street vendor. The sesame seed-crusted bread rings are popular all over the country, but they originated here. Or sit down and order some halva (a sesame-based confection that comes in a number of flavours). And definitely treat yourself to a bougatsa (filo pastry with a semolina-cream filling dusted with icing sugar and cinnamon) and a Greek coffee. There are savoury bougatsas but the sweet version is king and completely Thessaloniki.
The markets
This is where the pulse of Thessaloniki beats strongest. There's the charming chaos of the outdoor Kapani market with vendors chirping away about their herbs & spices and other products spilling out of bins. Ask them about their olives, cheeses and cold cuts. The lively vendors encapsulate the history and personality of Thessaloniki, always ready to share a smile and spill the secrets about what makes their produce unique. In the Jewish quarter, the recently refurbished Modiano Market is the city's largest covered food market and has become an undisputed foodie highlight. It has kept all the grandeur of its original 1930 architecture while being redesigned around 75 stalls (laid out in 'neighbourhoods' according to food type) showcasing select local and international products. It also has a balcony area overlooking the main market, where you'll also find a zero-waste bar and brunch outlet, perfect for breakfast or an afternoon bite or drink.
Meat & Fish
Even if you don't buy any, pick your way through the meat and fish on display. Greece's second city is surrounded by farmland and grazing pastures and the Thermaic Gulf, supplying it with high-quality meat, fish and dairy products.
Grab a bite
Go for a classic taverna or an ouzerie or tsipouradiko (named after the tipple served alongside meze of seafood, cold cuts and cheeses). Or a delicatessen serving excellent quality local products. You won't have any difficulty finding them, either in the central market district or the Upper Town. Or head to Ladadika, the regenerated dockside area that now has a cool, urban vibe and eateries in little squares and backstreets. The music and fun spill over onto the street.
Sweet memories
It could be to start or end your day (or any time in between) but you have to try a sweet speciality from Thessaloniki. There's tsoureki, a brioche-like sweet bread topped with flaked almonds that's mouth-wateringly delicious on its own. But the locals give it a deeper level of decadence with a melted chocolate coating or a chestnut filling. And there are Thessaloniki's famous syrup-sweets, often from an original recipe of a Greek from Asia Minor. Perhaps Trigona Panoramatos – triangular-shaped folds of buttered phyllo pastry, baked until golden and hollowed out when cooled and dunked in syrup. The crowning glory is when they get filled with pastry cream and topped with chopped almonds. And the evocatively named Kazan Dipi, starting life as a classic crème brûlée before being given an eastern twist with cinnamon and rosewater.
Book your trip
All your holiday planning needs in one place, letting you book direct and benefit from official online rates
Group
2 hours
Free cancellation
Not sure? You can cancel this reservation up to 24 hours in advance for a full refund
Group
5 hours
Free cancellation
Not sure? You can cancel this reservation up to 24 hours in advance for a full refund
Group
GET PLANNING
Organised tours usually start from central points (Louloudadika, Mitropoleos St, Eleftherias Square) and some do hotel pickups.
From Airport to Aristotelous Square:
By car or taxi: 18km (30mins)
By bus: 01Χ
There are no organised tours on Sundays when markets are closed.
Delicatessens and shops selling local products follow general opening times.
Organised tours cost €20-35 per person (depending on numbers) and €60-€130 for longer tours.
Thessaloniki is a city that can be enjoyed all year round, with an especially vibrant student life from October to May.
Autumn
Spring
Summer
Winter
Your tour will last 3-6 hours, depending on eating stops and the number of markets and stores you visit.
Alternatively, you could turn your entire stay in Thessaloniki into a culinary tour and graze your way through the city.