EXPERIENCE
Delve into the soul of Τhessaloniki in the White Tower
Situated towards the end of Thessaloniki's waterfront promenade, the White Tower and its fascinating museum are a fitting symbol of a famously free-thinking city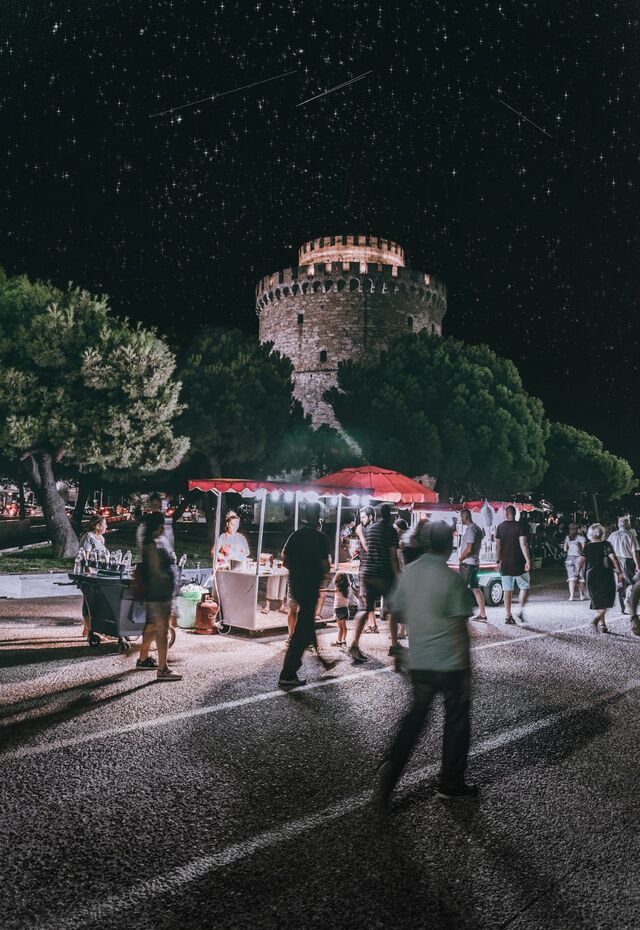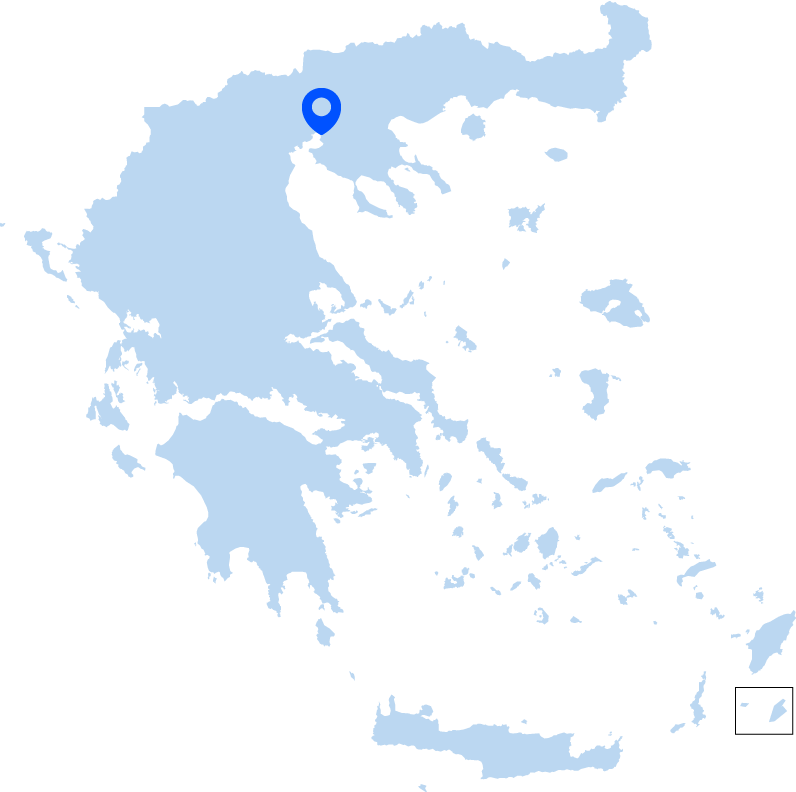 Duration
1-2 hrs
Season
All year round
OVERVIEW
The White Tower was never meant to represent Thessaloniki. Built by the Turks in the 15th century as part of the fortification of the city, it once served as a prison and held various names – Lion's Tower, Blood Tower and Janissary Tower – before taking on its current appellation after being whitewashed by an inmate in return for his freedom.

Fittingly, it now houses a six-storey museum that celebrates the cultural, commercial, gastronomic and intellectual history of a city famed for its free-thinking. It has become an intrinsic part of the daily lives of its residents often serving as a meeting point for an afternoon stroll.
You'll enjoy exploring each of its floors, dedicated to a different theme of the city's past and current life. As such, it's a wonderful introduction to understanding what makes Thessaloniki tick. Until you emerge onto the balcony (literally the highlight of the museum), with sweeping views of the city skyline and the Thermaic Gulf.
DON'T MISS
Ground floor: The founding of Thessaloniki
From the city's founding in 316/315BC to the present, you're introduced to the personalities who played a pivotal role in the birth and establishment of Thessaloniki.
1st floor: An urban history
Follow the evolution of Thessaloniki as a city, from its original core of 2,000 hectares to the sprawl of today.
2nd floor: The contrast between yesterday and today
You'll be introduced to the broad historical themes of Thessaloniki through its principal historical monuments, from the Golden Gate and Roman Agora, to the Galerian Complex and Heptapyrgio castle.
3rd floor: The people
Not just those for whom Thessaloniki is an ancestral homeland, but the many migrants (from Jews fleeing persecution in Spain to the Greek refugees of the 1923 Asia Minor population exchange) who have given the city its colour and character.

4th Floor: A commercial hub
Learn about the commercial exchanges and economic development of a city sitting at the crossroads between East and West.
5th Floor: An intellectual and artistic flowering
Meet the personalities that put Thessaloniki on the map as it developed a thriving scene in media, art and sports in the 19th and 20th centuries.
6th Floor: Tastes of the city
Be introduced to the tastes of Thessaloniki with videos of some of its favourite recipes and a wall "flavour map".
The balcony
Just the panoramic views are enough but you'll also enjoy becoming better acquainted with some city landmarks, with signposts towards historical sites, the upper town and – on a clear day – Mt Olympus.