READING TIME
As long as it takes to eat a slice of watermelon
One of the most popular Cycladic islands, Syros is a unique blend of contrasts. Cycladic minimalism, medieval charm, neoclassical nobility, Orthodox and Catholic heritage, rugged hillsides and little fishing villages… the diversity is astounding. It's also a firm family favourite in the Aegean, with a great variety of food and local products to enjoy.
First impressions in the capital of the Cyclades
Ermoupoli
Your first taste of Syros can be no other than Ermoupoli, the lively main town unlike any other in the region. Colourful mansion houses and a cosmopolitan aura are a testament to the island's stature as a mid-19th-century commercial, political and cultural hub.
You feel it everywhere… in Miaouli Square (with its grand Town Hall, palm trees and cafes and shops), the Apollo Theatre (modelled on the Scala di Milano) and the prestigious Vaporia district (with its captain's houses). Next door is Asteria, a rocky platform you can sunbathe on or dive off. Or just pull up a chair and order a cocktail.
Losing yourself in wonderfully preserved Ano Syros
Talk about contrasts! Rising above stately Ermoupoli is Ano Syros, one of the stars of the Cyclades… both a Venetian settlement that was once a fortress town and a classic Cycladic settlement of winding lanes and whitewashed houses.
The mouth-watering local delicacies
Syros' local produce is part of the culture every bit as much as the architecture and history. The icing sugar-dusted loukoumia (Turkish delight) and halvadopita (soft nougat with fillings like nuts or cranberries) are a legacy of 19th-century migrants from Asia Minor. Look for the sausages (flavoured with fennel and garlic), louza (an air-dried pork meze marinated in red wine and spices) and a selection of local cheeses (San Michali, sweet gruyere and spicy Kopanisti) in delicatessens in Ermoupoli. And if you're on the ferry, look out for the man selling Syros delights before leaving port. He's a cult figure.
The quaint fishing village of Kini
On the west coast, around 10km from Ermoupoli, Kini presents yet another face of Syros. Not just a fishing village, perfect for a seafood meal, but the location of one of the island's most memorable beaches. Take your time to enjoy the sandy bay and incredibly clear water, as well as the fresh seafood and deliciously presented local dishes. The statue of a mermaid holding a fisherman is part of Kini's identity, as is the magical sunset from here. Nearby is Delfini, another great beach.
Galissas beach and the western coast
Another highlight of the west coast is Galissas, one of Syros' most popular beaches. There's everything you need to spend a full day here (sunbeds & parasols, beach bars with cool drinks and snacks and tavernas). The sand and shallow water make it a hit with families and there are watersports, such as windsurfing, to enjoy. There's also a path leading up to the diminutive church of Agia Pakou, with great views of the Aegean and a tiny bay.
Vari and the beaches to the south
There's no doubt which is the most popular coast for beach-goers. Between the rugged southern coastline are sandy bays synonymous with summer holidays on Syros… Vari (another family favourite), Megas Gialos (not just fully organised but with shade-giving trees) and Agathopes (with all the comforts as well as more golden sand and shallow water). There are others to discover (Posidonia, Finikas…) so take a drive along the coast and choose your favourite.
Green Syros and an intoxicating sunset
Apano Meria
Over to the top end of the island now and yet another contrast. Apano Meria refers to the northern part of Syros… a mixture of greenery, hillside and plenty more rugged coastline. As you explore the countryside, you'll be drawn on by the aromas of wild fennel and thyme and the shimmering of olive trees.
There are a few settlements, such as Mytakas, Papouri, Rihopos, Marmari and Plati Vouni. Quiet little San Michali stands out, with its taverna offering fantastic local dishes and an unforgettable sunset view.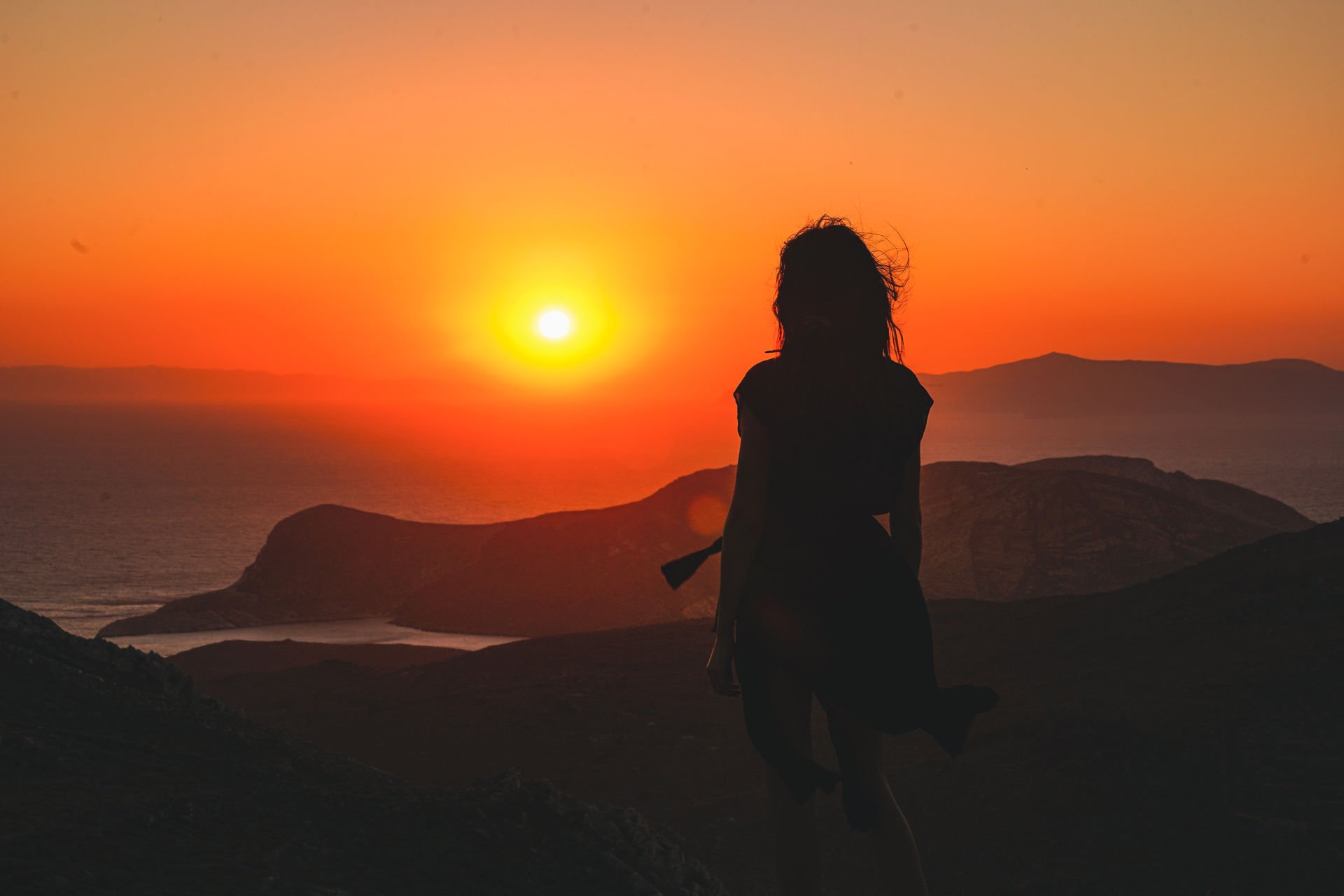 Hiking to the beaches in the north
Without a doubt, the best way to get to know the north is on foot. There are numerous trails (in effect goat paths) to follow, crisscrossing the countryside. The routes leading out of Kampos (the northernmost village) are memorable not just taking you across remote mountainside but also leading to secluded beaches (Lia, Marmari, Amerikanou, Grammata…). Another great hiking trail takes you from the village of Richopo, past the Cave of Ferekidis and on to Plati Vouni village.
Experience Syros island
From the highlights on which it has built its reputation to lesser-known experiences, Syros is an island of intriguing blends. It's a great choice for a summer holiday in the Aegean but is also alive at other times of year, with Easter being very special, especially as part of a spring island-break.
Book your trip
All your holiday planning needs in one place, letting you book direct and benefit from official online rates
Group
5 Hours
Free cancellation
Not sure? You can cancel this reservation up to 24 hours in advance for a full refund
Private
6 hours
Free cancellation
Not sure? You can cancel this reservation up to 48 hours in advance for a full refund
Group
5 Hours
Free cancellation
Not sure? You can cancel this reservation up to 24 hours in advance for a full refund.