READING TIME
As long as it takes to eat a Greek salad
The second-largest Dodecanese island, Karpathos is known for its charming contrasts. It is an island with green mountains and golden beaches, traditional villages filled with colour and customs, and a combination of home-cooked food and lively bars and cafes. It is one hour away from Athens by plane or a fairly long ferry trip from Piraeus, but there are so many things to do in Karpathos that the moment your holidays there begin, you'll be in full discovery mode.
Apella beach, striking the perfect balance
You'll immediately fall for Apella. The colours and above all the ease with which you can have your every need catered for make Karpathos' premier beach one of the most popular on the island. And yet, you'll still feel like you've found a hidden escape.
It's a magical beach of sand and fine pebbles that has it all, whether you prefer a sunbed & parasol or the shade of a pine tree. With water this clear, a mask and flippers are a must. And for a bonus, you'll find the little 13th-century church of Agios Loukas literally built into the rocks on the path down to the beach. Spending a day here is easily No.1 in your list of things to do Karpathos.
Beaches all around you
Then again, with so many beaches there's plenty of competition on Karpathos. There's Ahata, with blue-green water and fine pebbles, and the much-photographed Kyra Panagia (more sandy and organised and with plenty of tavernas) right next door. Further north, there's the tranquility of Agios Minas and, to the south, Ammopi (fully organised and ideal for families).
Agios Nikolaos, in Arkasa, is sandy and shallow and great for a sunset view of Kasos island or a walk up to Paleokastro. And more distant are Diakoftis, Araki (perfect for bookworms), Mihaliou Kipos and the popular sandy beaches of Lefkos bay. Finally, for the sporty types, there's windsurfing at Markis Gialos and kitesurfing at Agrilaopotamos.
The timeless charms of Olympos village
There was a time, only a few decades ago, when Olympos was virtually cut off from the rest of Karpathos. No road, no electricity and virtually no change for centuries. The mountain village greets visitors more easily these days, allowing us all to enjoy its customs and traditions.
Strolling the alleyways, you'll find older residents still wearing traditional costumes and speaking the village dialect and you'll find locals embroidering headscarves or making musical instruments. There are traditional cafes and tavernas to enjoy and the view of the Aegean from the windmills is amazing, particularly at sunset.
A day spent village-hopping
And that's just the start when it comes to the villages of Karpathos. The traditional architecture of Menetes and renovated mansions of Aperi (two medieval villages close to Pigadia, the main port) are perfect introductions to the island's colourful homes, often with balconies overlooking the Aegean. Spoa, on the narrowest stretch of Karpathos, has amazing views to both the east and west and nearby are the whitewashed houses of Mesochori (quench your thirst at one of the fountains). And finally, there's Othos (at 500m up, the highest village on the island) where there are great views and a Folk Museum displaying a traditional Karpathian home.
A boat trip to remote Saria
Not all of our things to do in Karpathos are actually on the island. Saria is another, tiny uninhabited island off the north coast that was once connected to Karpathos. Now it's a short boat trip away for those who fancy spending the day on a remote beach or hiking in a Natura 2000-protected area. Boats leave from Pigadia (the main port of Karpathos) or Diafani (on the north coast) to Palatia beach on Saria.
From here, you can hike up a gorge, past the church of Agios Zacharias (admire the view) and on to the ruins of Palatia (a one-time pirate hangout). Nearby is another abandoned settlement, Argos, whose farmers once supplied food to the residents of Olympos. There's another even more remote beach, Alimounda, just up the coast from Palatia.
Pigadia, the lifeblood of Karpathos
Pigadia deserves its own attention. The capital of Karpathos is where island life is concentrated, with plenty of restaurants, bars, shops and cafes and friendly little hangouts that are part of the laid back charm. You'll find an Archaeological Museum in a 1930s art deco building (from the island's Italian rule) in which there are exhibits from the Neolithic and Byzantine periods. At the top of a hill are the ruins of an ancient acropolis (with a great view) and, on the road towards Aperi, the early-Christian basilica of Agia Fotini.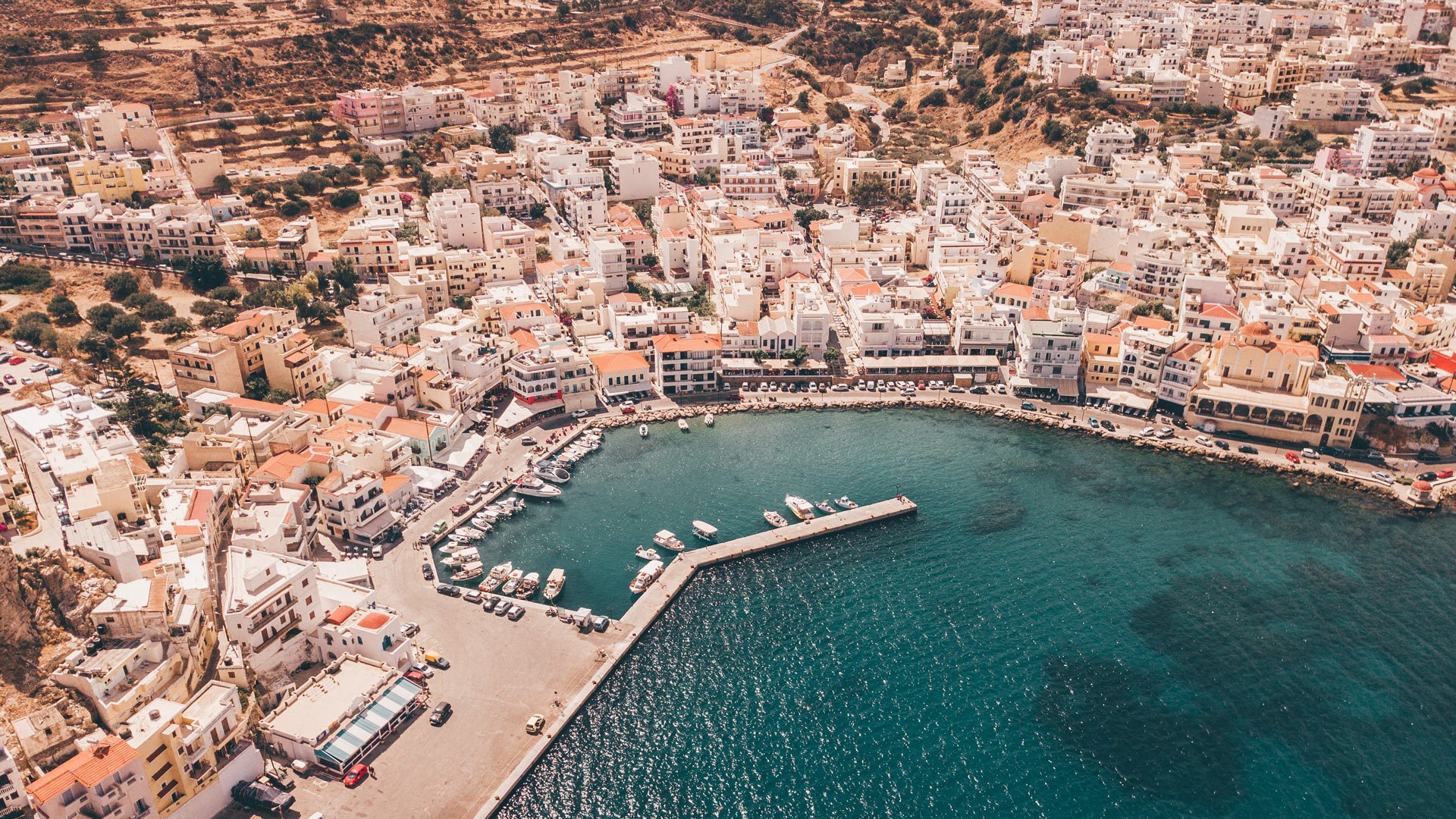 Authenticity in every bite
The authenticity of Karpathos is found above all in the local produce and time-honoured recipes. Whether your taverna is in Pigadia, by the beach or in the hills (where the specialities are meat dishes slow-cooked in wood ovens), you'll find food that could be served in the home of a local. Pasta-based dishes are another speciality (especially makarounes and hylopites, made of flour and water) as are the cheeses. Manouli goat's cheese comes in three types (creamy, hard and sun-dried and dipped in oil). The pies are a must (look for the onion pie… delicious!) as is sousamomelo, a sesame and honey-based sweet traditionally served at weddings. You'll also enjoy the local wine (especially after seeing the vineyards around the villages of Othos and Volada). The most popular is the semi-sweet red.
An up-and-coming hiking & climbing destination
The last of our things to do in Karpathos is an activity that has flourished in recent years, with a network of around 50 hiking routes having been mapped out through the mountain villages and other parts of the island. From Olympos, there are paths down to beaches of Farokli or Diafani (both around 5km). On the way to Diafani, you'll pass two watermills where you'll be treated to a fantastic view. And for the braver, there are 32 rock climbing sites and almost 350 climbing routes (from beginner to more advanced). A popular climbing spot is Flaskia Gorge.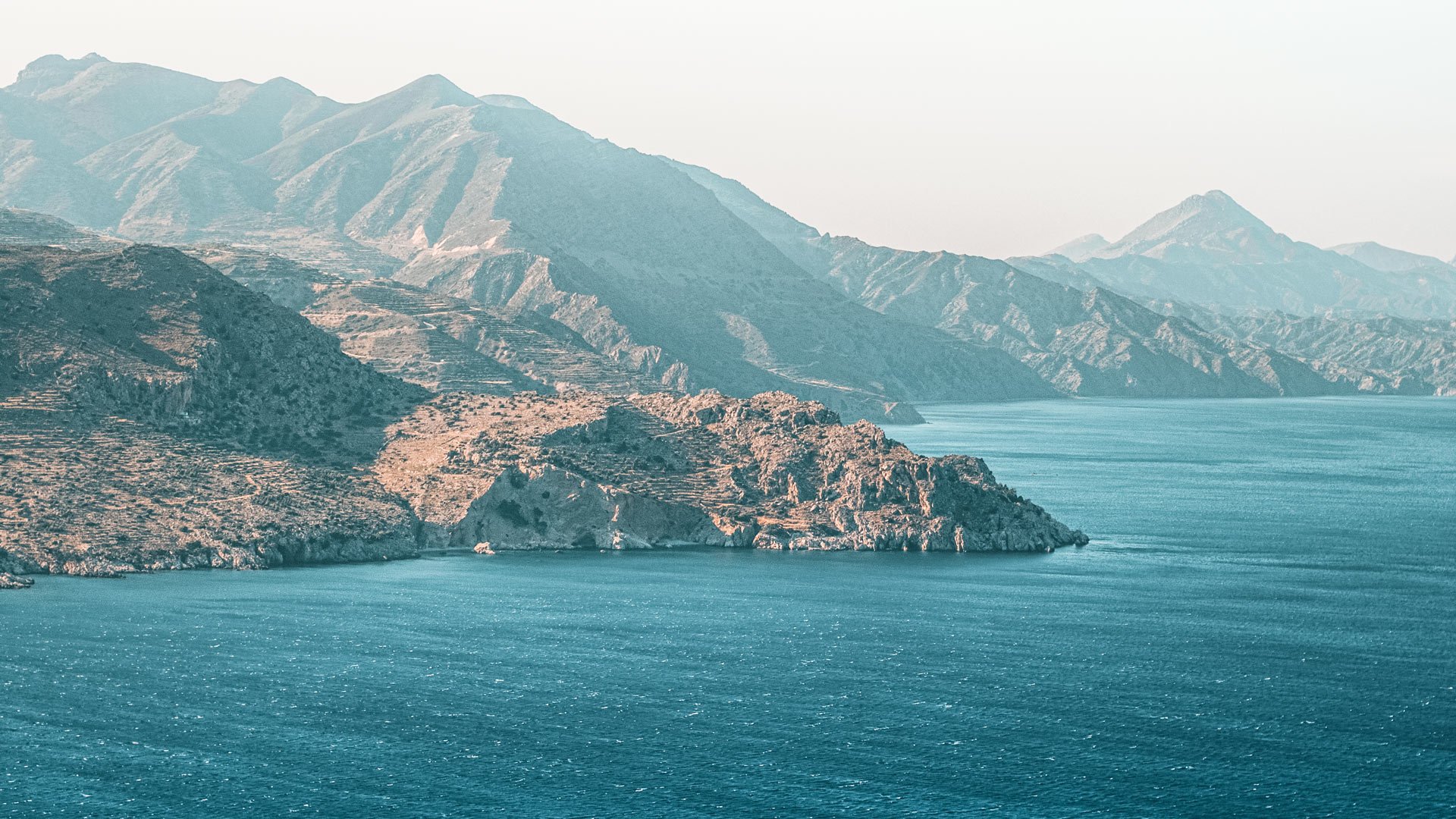 8 top things to do in Karpathos
Holidays in Karpathos are about authenticity and traditions, with so many things to do that one visit won't be enough. With dozens of beaches to choose from, the secret is planning ahead.
Book your trip
All your holiday planning needs in one place, letting you book direct and benefit from official online rates