EXPERIENCE
Feel the meaning of escape on uninhabited Saria
Whether you choose to laze on a pristine beach or hike inland to discover an intriguing island, visiting Saria is an ideal day trip from neighbouring Karpathos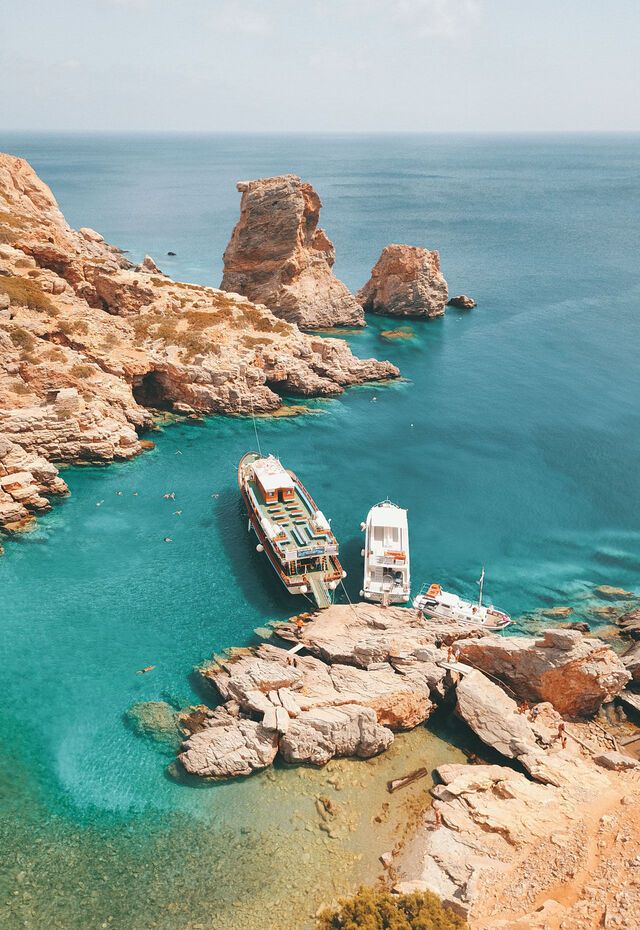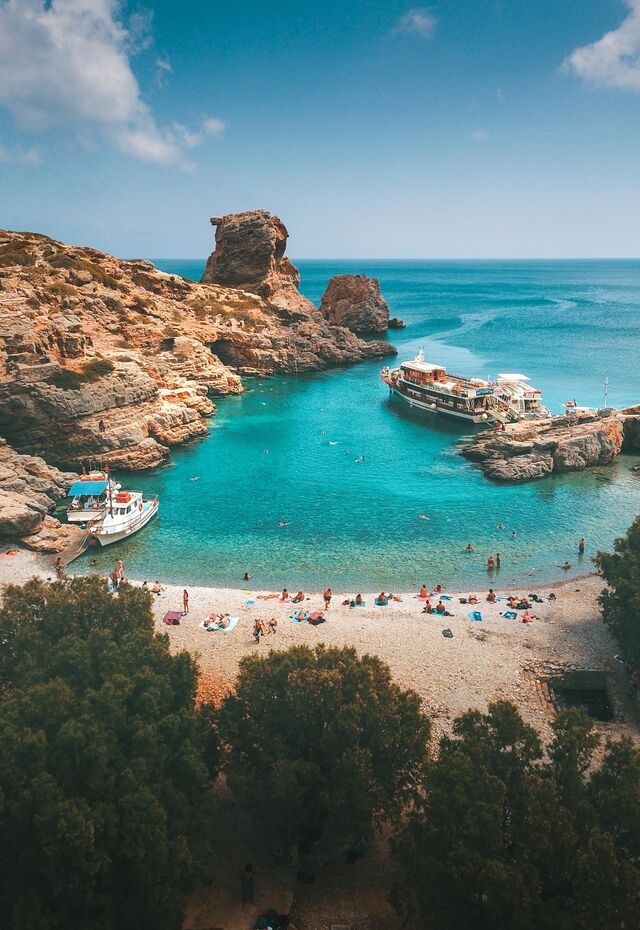 Duration
7 - 8 hrs
Season
May - September
OVERVIEW
There was a time when Saria was attached to its island-neighbour, Karpathos. A narrow and shallow channel now exists between the two, symbolic of making a far longer journey to a completely remote land.

Depending on which boat excursion you take from Karpathos, your day trip to Saria will involve soaking up the feeling of freedom on the beach and swimming in wonderfully clear water. Or, if you feel like it, hiking the island's gorge and exploring the ruined settlements of a now uninhabited island.
Uninhabited, that is, other than the birds and other wildlife that have given Saria Natura 2000-protected status. Its craggy and quiet shoreline are a favourite resting place for the shy and increasingly rare Mediterranean monk seal.

It wasn't always quiet though. The dome-roofed houses you'll find in Saria's main settlement, Palatia, belonged to Saracen pirates who plundered these shores in the 15th century, sending residents scattering. That, though, belongs to another time. Nowadays, it's a very different feeling of escape you'll experience.