EXPERIENCE
A touch of exotic beauty at Apella beach on Karpathos
In a setting of pine-tree green, white sand and deep blue sea, Apella has a special knack of capturing the hearts of those who discover it.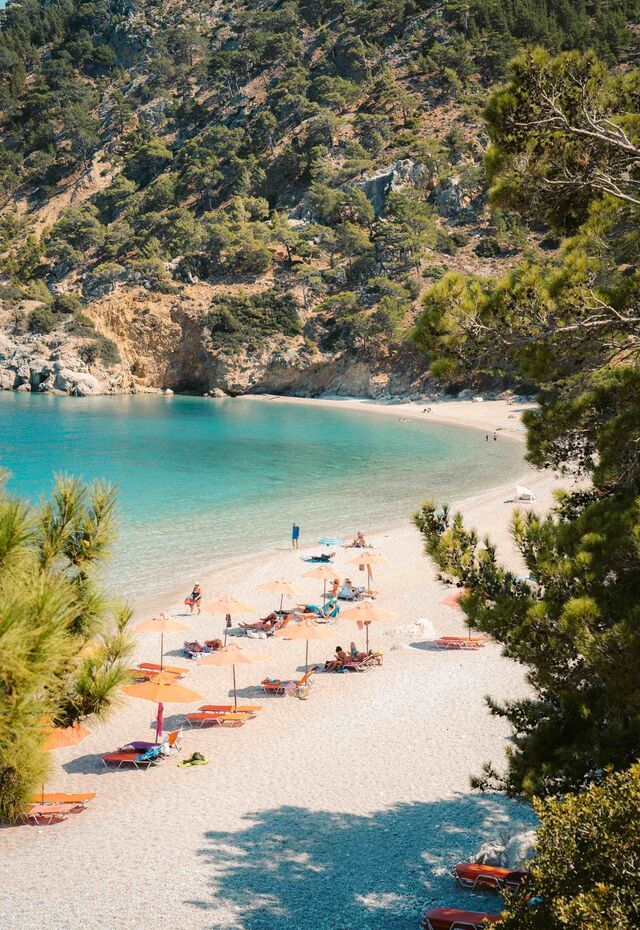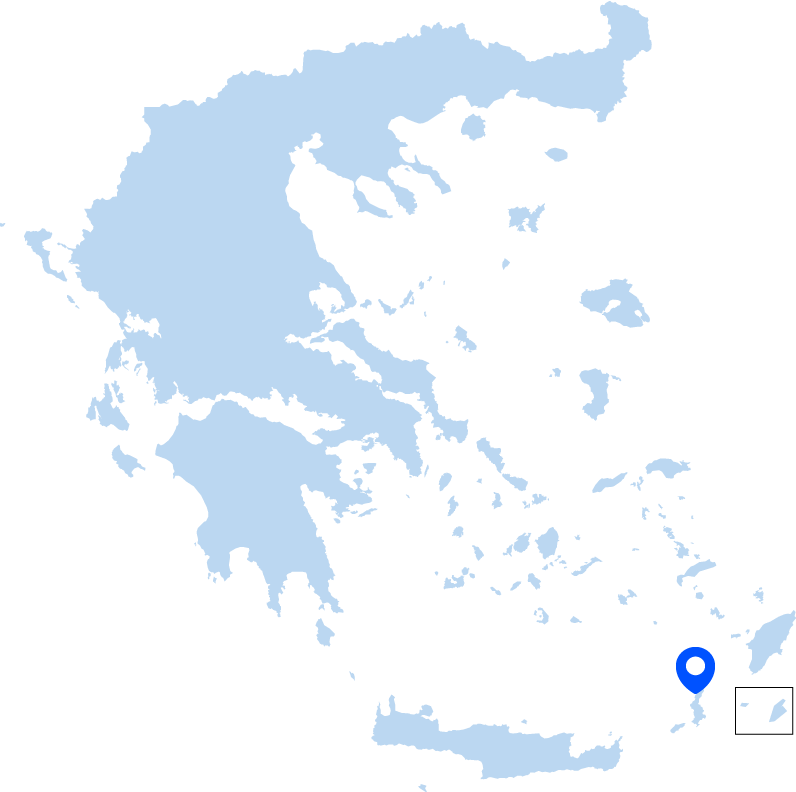 Duration
4-6 hrs
Season
May - October
OVERVIEW
Apella beach, take a bow! It's not easy to strike that perfect balance between offering the facilities to enjoy a day out in the sun and still making you feel like you've discovered a corner of paradise. And yet here we are, on the east coast of Karpathos, at the end of a short path that leads down to the beach and enjoying that heart-fluttering moment of falling head over heels in love.

There's an exotic beauty to Apella that comes from the richness in the green of its pine trees, the white of its sand and tiny pebbles, and the intense blue of the sea. The pine trees drop right down to the beach in some places, offering natural shade that gently spreads through the afternoon.

And as if the setting could get any more magical, there's a 13th century chapel (Agios Loukas) built right into the rock as you approach the beach, with beautiful ceiling frescoes.

Don't forget your mask and snorkel. The water here is fantastically clear, with plenty of sea life to enjoy. You might just have found your new favourite beach.
GET PLANNING
From Pigadia (Karpathos' main town):
By car or taxi: 20km (40mins)
Head north, past the villages of Aperi (12km) and Myrtonas (7km), before turning off towards Apella beach. The road stops at a parking area, from which a path leads down to the beach.
By bus: A bus service (KTEL) operates 3 days per week, leaving at 9:30 and returning at 16:00 or 16:30 during the swimming season.
Apella can get busy in the peak summer months so, if you're able, the ideal times to visit are in May-June and September-October.
If you do visit in July-August, do so in the early morning when it's cooler and you're more likely to find a sunbed and space in the parking area.
You'll enjoy the beautiful scenery at any time of year, but swimming and sunbathing are best from May to October.
Autumn
Spring
Summer
Winter
There's a taverna with good food and toilets, but you'll need to walk up the path so make sure you have plenty of water with you on the beach.
Make sure you have everything you need for a day in the sun.