Mediaeval cities and traditional villages, white houses bleached by the sun and formidable castles
Mediaeval cities and traditional villages, white houses bleached by the sun and formidable castles; a tour of Mediterranean architecture and history in a nutshell. The whitewashed villages of the Aegean islands are a living embodiment of the sparse clean lines of minimalist Cycladic architecture. Heroic ancient acropolises and mediaeval castles, fortified Byzantine towns with restored palaces and churches and a full complement of World Heritage Monuments complete the picture.
When you travel to Greece, get acquainted with architectural masterpieces studied internationally for the way they express human need and ingenuity.
The Mediaeval City of Rhodes
Rhodes
It is considered one of the best-preserved of its kind in the world and it, too, is included on Unesco's list of World Heritage Sites.
The Old Town Of Corfu
Corfu
The Old and New Fort, the Liston and the Spianada, impressive mansions and neoclassical buildings. Ιn June of 2007 the whole city was proclaimed a World Heritage Site by Unesco.
The principal towns of the islands
Aegean Islands
The main town of most islands are known locally as 'Hora' In the Aegean, these towns are the epitome of simple beauty. The architecture of the Cyclades, renowned internationally for its restraint and the way it blends so seamlessly with the natural landscape, is perhaps the most iconic. But there are gems to be found throughout the Aegean: Mykonos, with its wave-beaten Little Venice and alleyways outlined in white; Serifos, with its sugar-cube houses below the castle; or Naxos where a maze of white houses surrounds the citadel with its towers and mansions; right down to Patmos and the Monastery of St John the Theologian, a Unesco World Monument.
This stunning 13th-century Byzantine fortress state, 'the wonder of the Morea', with its restored palace and churches, near Sparta, is listed in Unesco's catalogue of World Heritage Sites.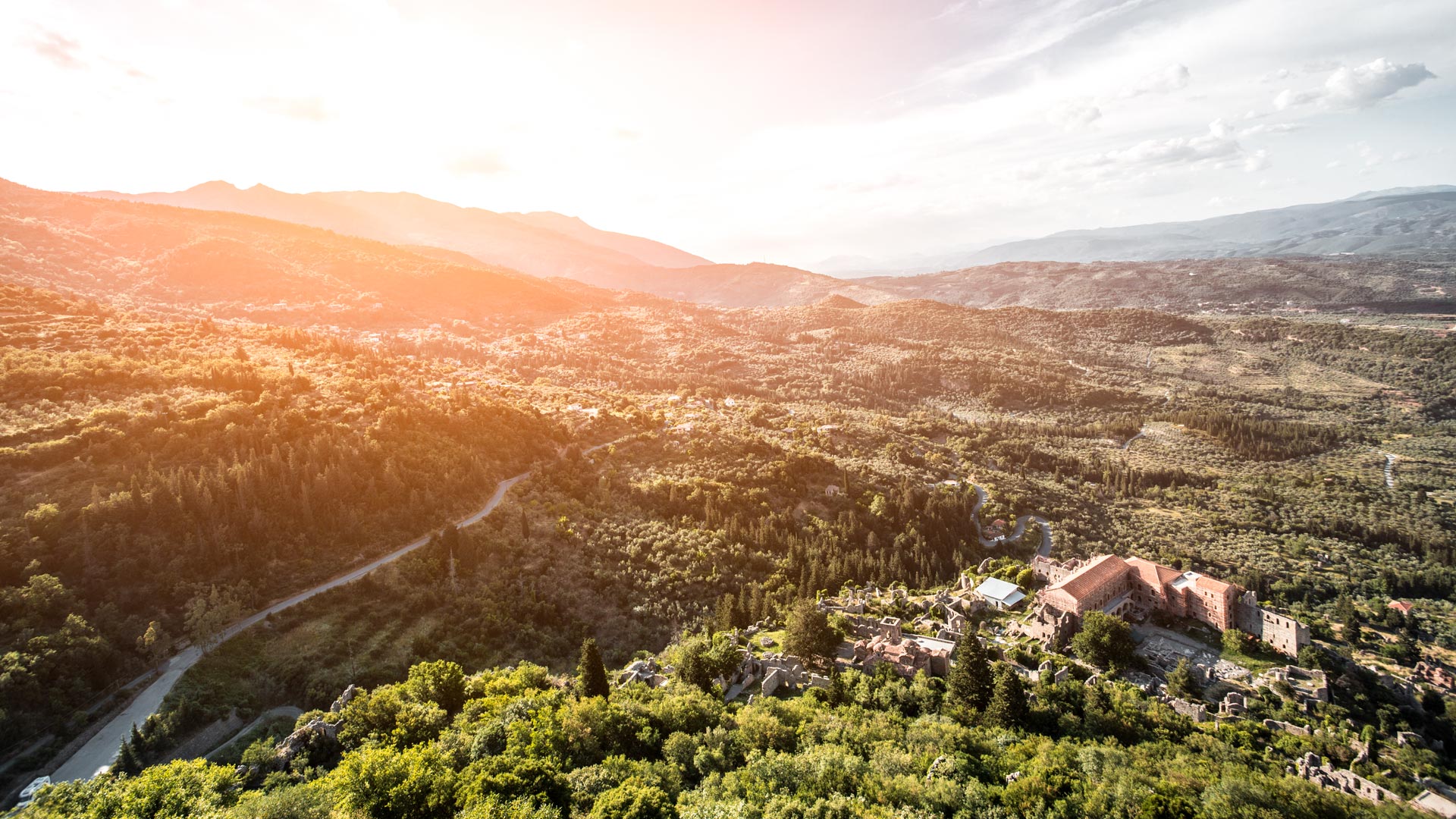 Stone, stone and more stone; the architecture of Mani and its imposing tower houses are guaranteed to impress.
Monemvasia
A mediaeval settlement without equal in the Mediterranean. A castle city plucked straight out of a fairy tale.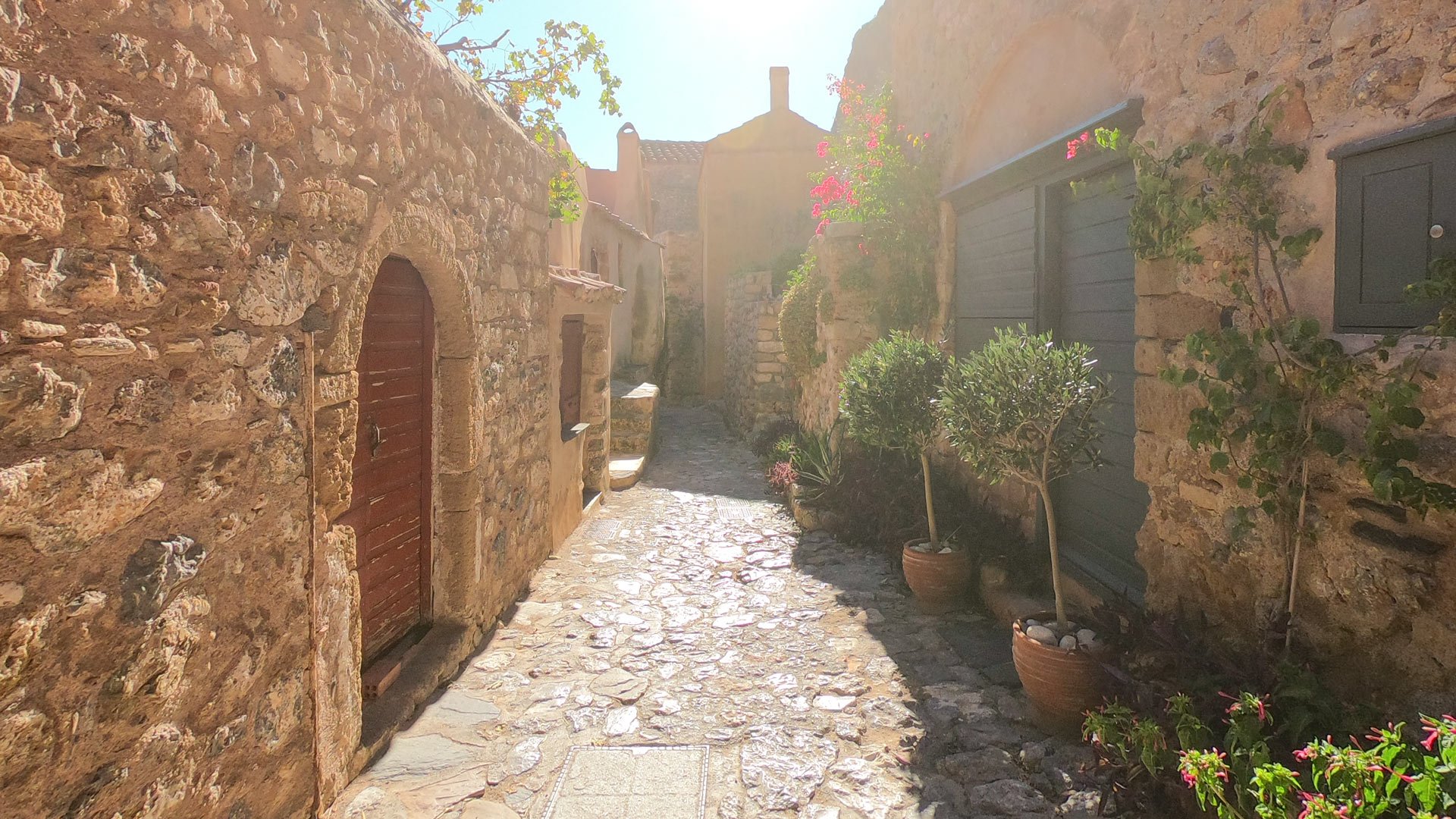 One of Greece's most beautiful towns, with both Venetian and neoclassical features.
The Villages of Pelion
Pelion
Stone walls and slate roofs nestled in the mountain's lush greenery. Pelion's architecture is a model for other rural settlements. Don't miss: Makrinitsa, Zagora, Tsangarada, Kissos, Vizitsa and Milies.
The city on the lake boasts a castle, mosques and the acropolis of Its Kale. It was declared a listed settlement in 1981.
The Zagoria Villages of Epirus
Epirus
Chiselled to perfection; flagstone streets and ornate arches. The villages of the central Zagoria district are a paean to tradition; poetry in stone. And as you cross the region's many bridges, it will cross your mind that they too are all minor masterpieces in their own right.