EXPERIENCE
Exploring the wine routes of Halkidiki
Discover a blend of tradition and modern winemaking in a beautiful setting, from the low-lying hills of Kassandra to the monasteries of Mt Athos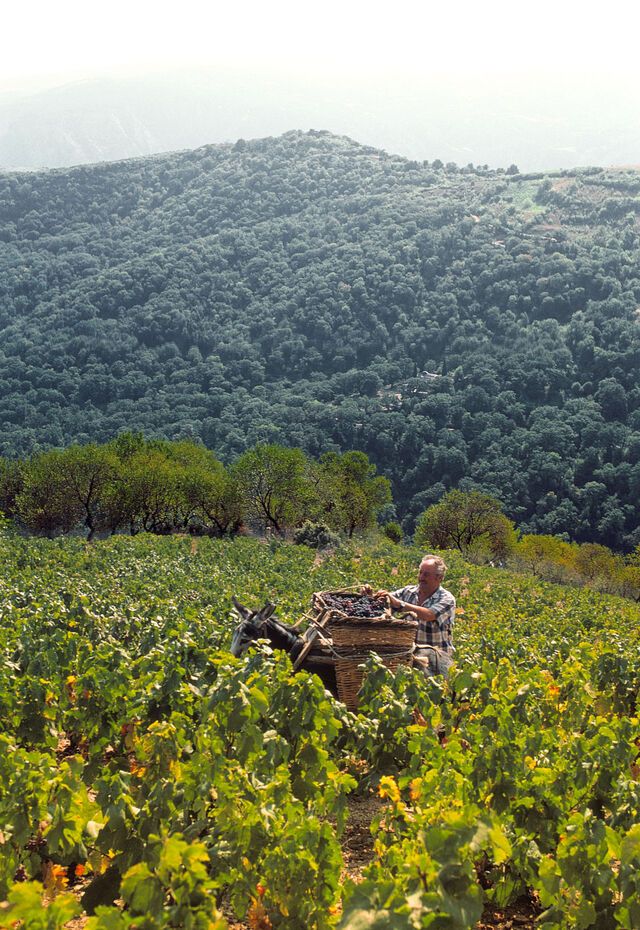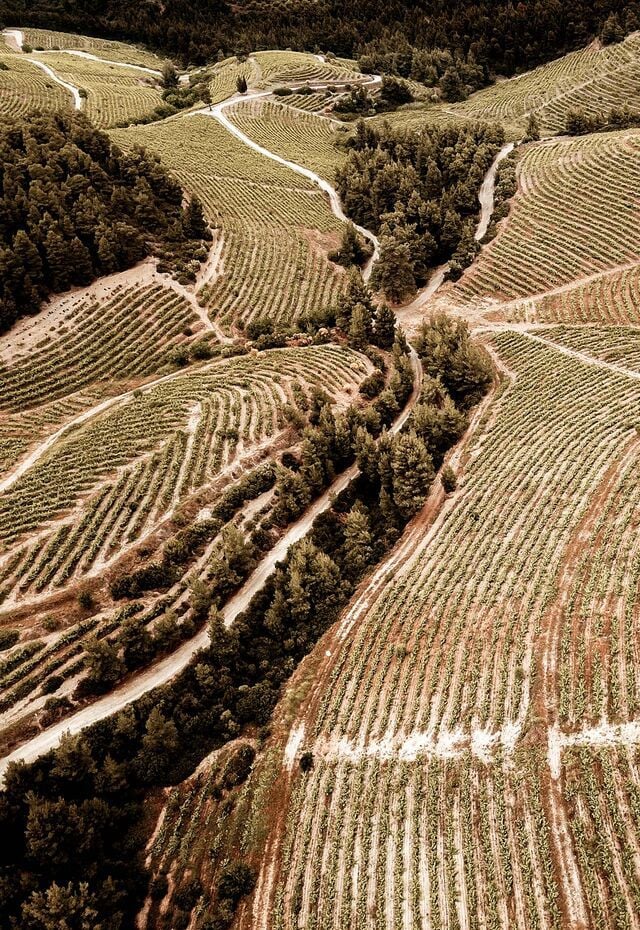 Duration
2 - 6 days
Season
All year round
OVERVIEW
Lovers of wine and beautiful landscapes, you're in for a treat. Halkidiki, the three-pronged peninsula in northern Greece, is well known for its rich nature and eye-candy coastline. Less well known is that the region boasts excellent vineyards that, together, offer a wine tour that will change the way you see Greece and its wines.
From the low-lying hills of Kassandra (the first leg of the peninsula) to the sunny slopes of Mt Meliton in Sithonia and the monasteries of Mt Athos, where monks have been nurturing wine from grapes for centuries, Halkidiki's deep viticulture roots will amaze you.
As well as taking tours around vineyards and their wineries, you'll go wine tasting and be introduced to local grape varieties you probably never knew existed (Assyrtiko, Malagouzia, Roditis, Xinomavro and Limnio, an ancient grape mentioned by Aristotle). You'll love meeting the personalities gaining growing international recognition for turning out truly excellent reds and whites. Some local wines have been given Protected Designation of Origin status.
The combination of modern winemaking techniques and longstanding traditions adds to the charm. There's no way you're going home without a bottle or two, to regale friends and relive the experience.
DON'T MISS
Agios Pavlos (Kassandra)
You can mix and match wineries, but the route we're proposing takes you south of Thessaloniki, to Agios Pavlos, in Kassandra, where the vineyards sprawl down low-lying, clay-soiled hills and the climate is temperate.
Mt Meliton (Sithonia)
From here, you'll travel to Sithonia and the verdant slopes of Mt Meliton, where 24 select varieties grow in picturesque vineyards.
Arnea and Marathousa (northern Halkidiki)
You'll travel towards Arnea and Marathousa, and the enchanting hillsides of northern Halkidiki, that supply vineyards producing bright, fruity whites and deep-coloured reds.
Mt Athos
The final leg of the tour is for all-male groups because it involves the men-only monastic peninsula of Mt Athos. You'll have the bonus of visiting the monastery that the winery belongs to.
Book your trip
All your holiday planning needs in one place, letting you book direct and benefit from official online rates
Group
Group
2 hours
Free cancellation
Not sure? You can cancel this reservation up to 24 hours in advance for a full refund
GET PLANNING
It's up to you which wineries you choose, but here are a few in each region (with distances from Thessaloniki Airport).
Vineyards in Halkidiki are open all year round (some upon request, so be sure to call first).
To get the most out of your visit, we recommend either autumn or spring.
In April and May, you'll find vines bursting with life once again, maybe with the first grapes of the year appearing.
In autumn, you'll find the wineries in full production mode, with staff tending the vines and the grape harvest in progress. You might even be lucky enough to witness grape treading and bottling.
Autumn
Spring
Summer
Winter
2 days for Arnea and Marathousa.
2-3 days for Agios Pavlos and Mt Meliton.
5-6 days for exploring all wineries mentioned, including Mt Athos.
2-5 hrs for each winery, depending on whether you're just soaking up the atmosphere and picking up a few bottles, or going for the full vineyard, cellar and wine tasting experience.