All the pleasures of the beach combined with the chance to visit historic treasures, enhanced by the legendary Greek sunlight
You're lounging on the beach of your dreams. But not just any beach. This one is imbued with thousands of years of Greek history and civilisation. You're visiting a Greek island and, apart from enjoying the sun, sand and divine water, you've got ancient cities and archaeological sites to discover with the Aegean as a backdrop.
And that's not all. There are medieval castles, towns and fortified monasteries to marvel at right next to Homer's wine-dark sea. Not to mention concerts of all kinds and exhibitions of world-class contemporary art, all the more inviting when experienced with a soothing sea breeze.
Some of the highlights
The sea in Greece is inextricably bound to the course of the country's civilisation. If you're seeking an era where myth and history were one and the same, you only have to visit the Minoan settlements at Santorini's Akrotiri, and Knossos and Phaistos on Crete.
Admirers of the Classical spirit will want to go to Delos, the Acropolis of Lindos on Rhodes, the Asclepion on Kos, the Sanctuary of the Great Gods on Samothrace, the various antiquities at Pythagorio on Samos, the Temple of Poseidon at Sounion, as well as the ancient theatre of Epidaurus, Odysseus' Ithaca, the newly excavated and partially restored ruins of Ancient Messene, and the scores of archaeological museums in every corner of the country.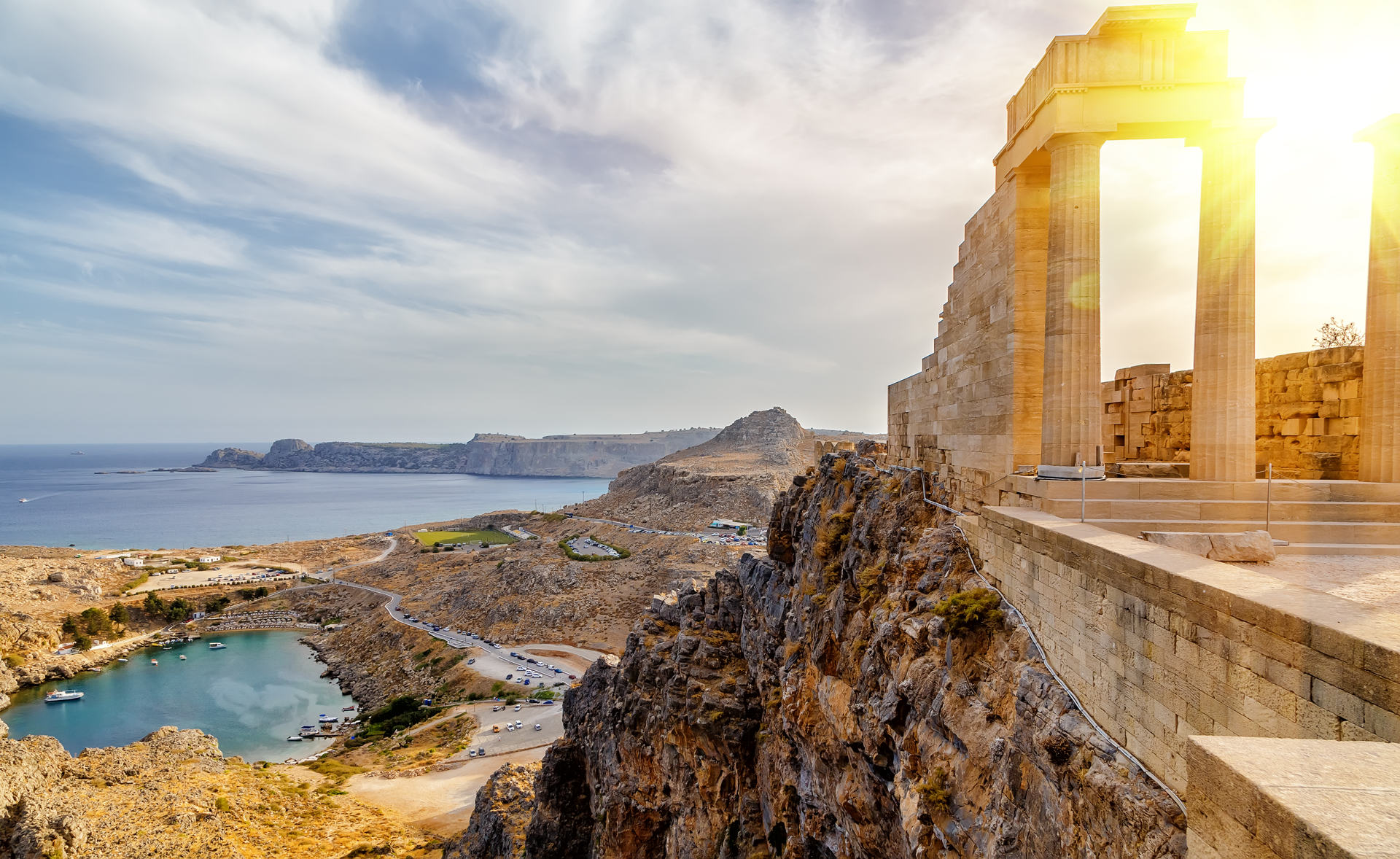 If you're fascinated by the Middle Ages and Byzantium, you'll also find plenty to absorb in the Citadel of the Knights on Rhodes, in the Venetian castles of Corfu, in Frangokastello, with its misty shades on Crete, in the castles of Methoni, Koroni and Pylos, and the fortified states of Monemvasia and Mystra, in the Peloponnese.
Cultural events in Greece
If you're curious about the real Greece of today, the living customs that mean so much to the country's citizens, then you should attend the summer festivals – from church fairs with traditional instruments and Greek dancing to concerts of classical and ethnic music by virtuosos and theatre performances by celebrated international and Greek companies.
From spontaneous gatherings in picturesque village squares to the plays of Sophocles, Aeschylus and Euripides re-enacted in Greece's ancient theatres and modern art exhibitions (like those organised every summer by the famous Goulandris Museum on Andros), you will always be welcomed. Moreover, you'll be initiated into a Greece that is still connected with its rich past and culture.
Book your trip
All your holiday planning needs in one place, letting you book direct and benefit from official online rates
Group
Group
Private