Built to further the teachings of the father of medicine, Hippocrates, the Asclepion of Kos was the ultimate healing centre of the ancient world.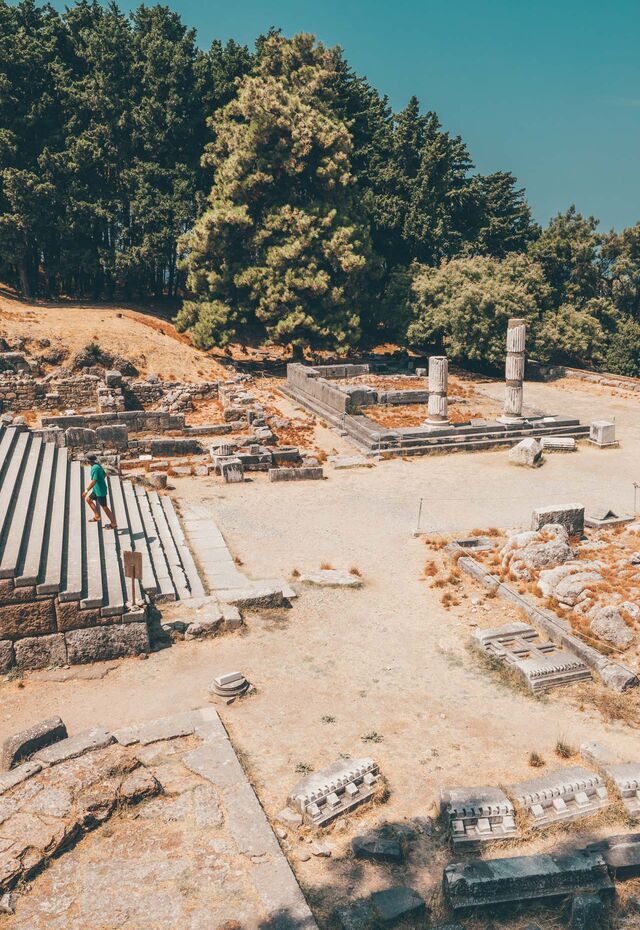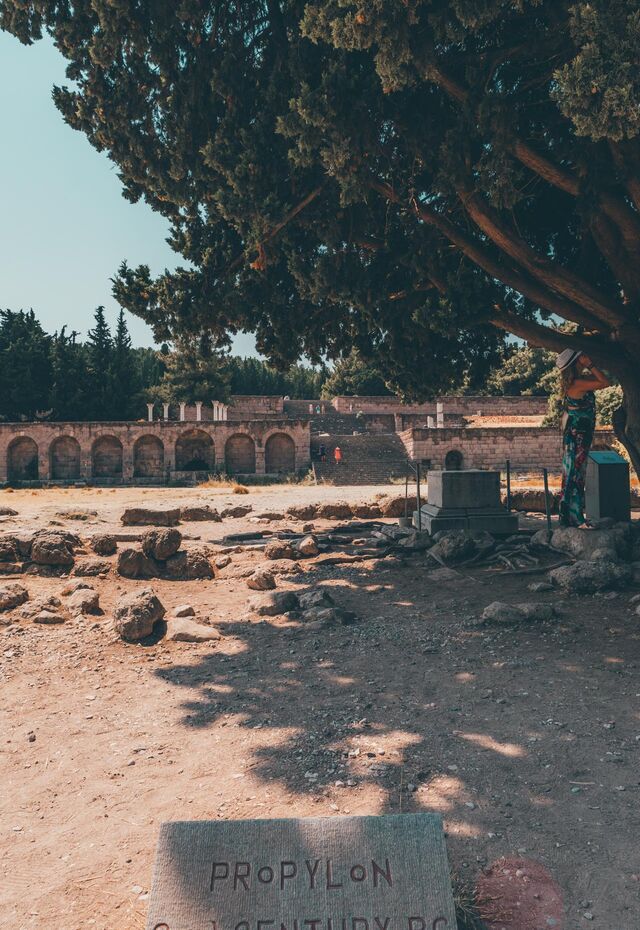 Duration
1 - 2 hrs
Season
All year round
OVERVIEW
The extent to which the significance of the Asclepion of Kos can still be felt today is simply astonishing. Thousands of years after it was established as one of the pre-eminent healing centres of the ancient world, it continues to embody the ethos of Hippocrates, both as a guiding principle in modern medicine and in the value of a holistic approach to wellbeing.

As you walk through the ruins, you are taken to a time when the father of modern medicine lived and taught on Kos. He died before the Asclepion was built, in the 3rd century BC, but it was designed to propagate the word of the Hippocratic School of Medicine that diseases were acts of nature, not of the gods.

As such it was a religious sanctuary (devoted to the god of healing, Asclepius) but also a modern healing centre with therapy rooms and a fully functioning medical school. It is also beautifully situated, on a verdant hill. The ambience of the cooling forest and sea views would have been part of the healing process.

Treatments, Hippocrates said, should be largely preventative and based on natural therapies such as herbs, as well as balancing the four body humours and elements. True to form, he lived well into his 90s before dying in around 370BC.

DON'T MISS
The Asclepion was built over three landscaped terraces, each having a different function.
First level
Containing a propylon (entrance), with 24 steps and 4 columns, the first level housed a number of treatment and consultation rooms, as well as fountains (for ritual therapies) and Roman-era baths. It's not certain, but it is believed that the medical school was on this level.
Second level
A marble staircase takes you up to the next terrace, notable for its temples. The remains of the 4th century BC Temple of Asclepius are the oldest in the sanctuary, and seven columns of the Temple of Apollo (father of Asclepius) have been restored to help bring the site back to life.
Third Level
A 60-step staircase takes you to the remains of the largest temple, dedicated to Asclepius. To each side was a Doric portico (stoa), with rooms for visitors and patients. There are also the remains of an early-Christian church dedicated to Panagia Tarsou. From here, there's a further staircase leading to a forest of cypress and pine trees dedicated to Apollo, from where you get a view all the way to the sea.

Hippocrates' Plane Tree
You can't visit Kos without seeking out Hippocrates' iconic Plane Tree, under which he taught some 24 centuries ago. Located opposite the Neratzia Fortress, next to the ancient Αgora of Kos, the tree is 4.7m in diameter and covers an area of over 12m squared.
The Hippocrates Foundation Museum & Botanical Gardens
Around half a kilometre east is the International Hippocratic Foundation of Kos, built where Hippocrates is believed to have been born. There's a museum with a wealth of knowledge about Hippocratic medicine and botanical gardens with more than 100 therapeutic plants and herbs once cultivated by the great man.

GET PLANNING
From Kos town
By car or taxi: 4km (10min)
By foot: 4km (50min)
By bus: A bus leaves from opposite the Town Hall every 30min during summer and every hour during winter.
The archaeological site is open all year round (except national holidays).
If you do visit during July-August, do so in the morning or later afternoon to avoid the heat and peak times.
It is most atmospheric during spring, with nature fully in bloom, and in autumn when the light and temperatures are also at their best. May-June and September-October are very special months on the island generally.
Autumn
Spring
Summer
Winter
It takes 1-2 hours to explore the archaeological site.
If you also visit the museum and botanical gardens, the experience will take around 3 hours.
Archaeological Site
Tickets: €8 (€4 reduced)
Summer: Open daily from 8:00-20:00
Winter: Open Wednesday to Monday: 8:30-15:30 (closed Tuesday)
Tel: +30 22420 28763
Buy your tickets - Sanctuary of Asklepios
The Hippocrates Foundation Museum & Botanical Gardens
Open daily (seasonal opening hours apply)
Tickets: €4
There is little shade at Asclepion so make sure you wear a hat and sun cream and a comfortable pair of shoes.
As it's an open site, it's worth checking the weather forecast before visiting during non-summer months.
Limited access for visitors with disabilities. Call +30 22420 28763 for more details.
To really bring the site to life and understand the full impact of Hippocratic Medicine and the sanctuary, it's worth hiring a guide.