Rock and mountain climbing, hiking, biking, canyoning, skiing, rafting, riding… Whatever your mountain sport, you'll relish it in Greece
It's not just the untouched landscapes of Greece, national parks, dramatic gorges, alpine lakes and meadows, rushing rivers, virgin peaks, lush forests and huge vertical cliffs that resemble sculptures. It's also the unique climate that makes Greek an ideal destination for mountain sports. Every season presents its own opportunities.
From spring through summer, autumn and winter the landscape transforms itself, ensuring that you will see something new, no matter how many times you visit. Scenery of unparalleled natural beauty will accommodate whatever activity you love to do on the mountain: climbing, hiking, biking, canyoning, skiing…
Gather your friends and gear, maps, a reliable GPS and set off on an unforgettable holiday adventure.
Skiing
Mountain skiing where you never expected it. There are no fewer than 18 ski centres around Greece and 190km of pistes, ranging from nursery to black. And each and every ski destination has its own character and alpine charm – from cosmopolitan Arahova, on Mt Parnassos, to the majestic Vasilitsa, in the Pindos Mountain range.
Where else can you experience skiing with a sea view, as you can in Helmous, near, Kalavryta? Whether it's skiing, snowboarding or just the lively après ski scene on offer, skiing offers a view of Greece you never expected.
Rock climbing
The rock climbing routes throughout Greece are plentiful. The climbing in Kalymnos is particularly noteworthy, with the island recognised as one of the most significant rock climbing destinations in the world.
Other top spots for climbing enthusiasts include Lagada in Laconia, the Pikilo Mountain near Athens, Varasova in Aetolia-Acarnania, Pylis in Trikala and Hiliadous on Evia. You can test your limits surrounded by astonishing natural beauty. What do you need? The will to climb, trustworthy equipment and a good level of fitness.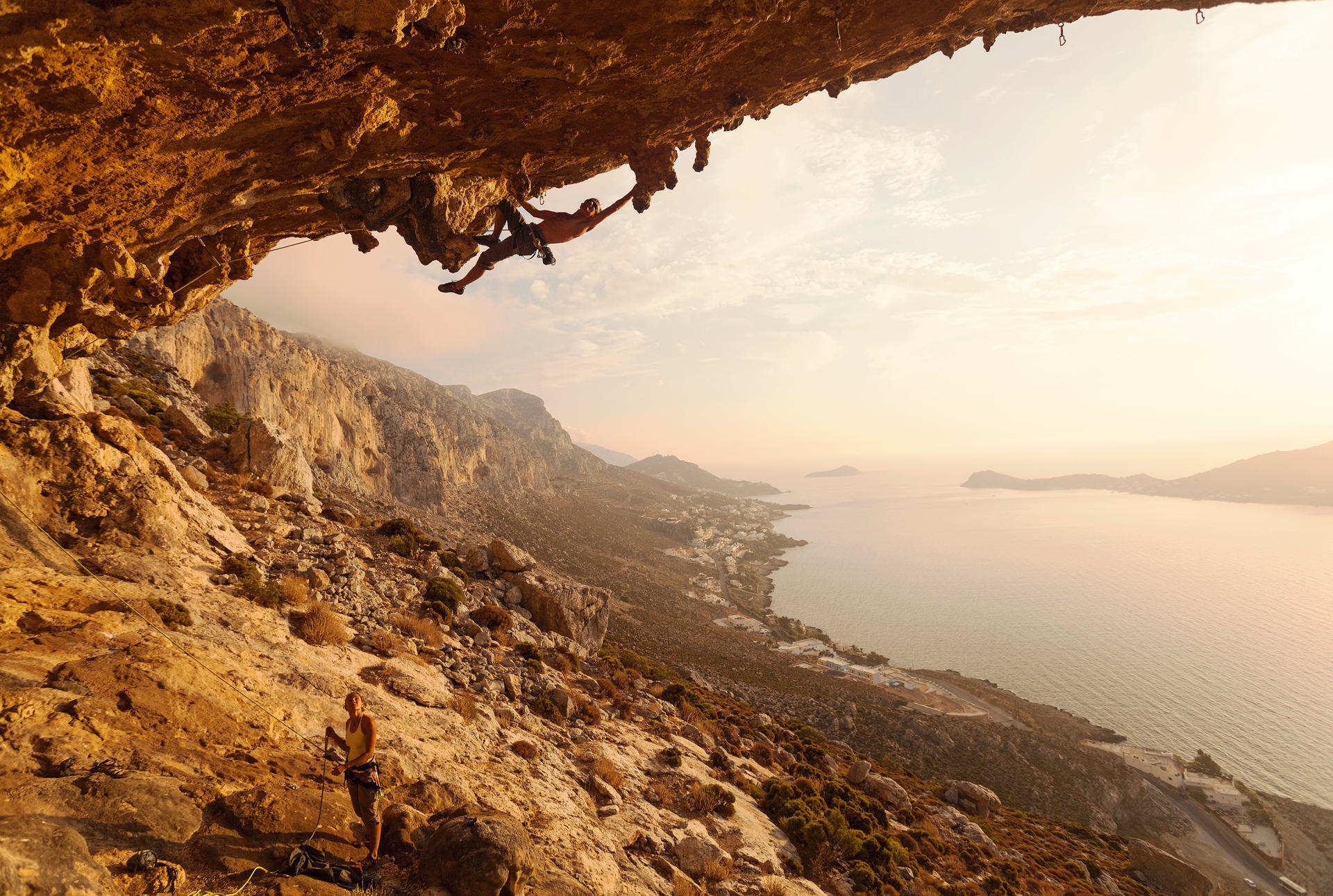 Mountain biking
A dense network of mountain paths around cities, towns and villages create the ideal conditions for mountain biking in Greece. From Parnitha and the Tatoi forest near Athens to the Arcadia mountain range in the Peloponnese and on to Zagorohoria, Evia, Kissavos, Lake Plastiras and Evrytania. There are great mountain biking locations all around Greece!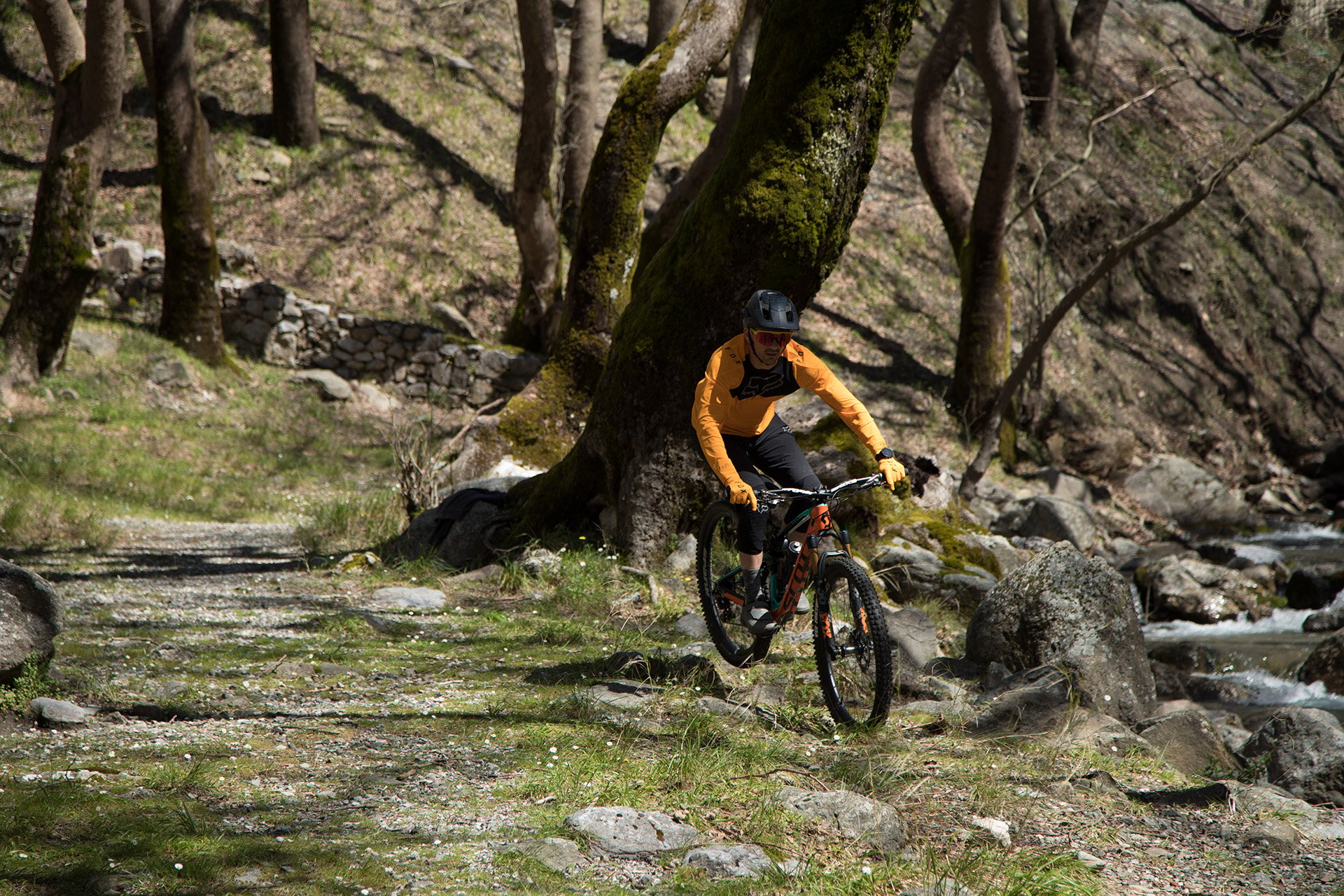 Canyoning and Rafting
Rafting and canyoning holidays in Greece combine wild natural beauty, white water, riverside biodiversity, impressive gorges and cultural jewels.
In the spring, the rivers surge through the mountains, the water rushing at high speeds as the snow melts. You'll have unforgettable experiences rafting in the crystalline rivers of Lousios, Alfeios, Aheloos, Tavropos, Voidomatis and Acheron. Landscapes of incomparable beauty, decorated with masterfully constructed stone bridges, await you. Limited mainly to spring and autumn after the first rains, rafting is an object lesson in cooperation since every paddler needs to work well together to descend the river safely.
Few of Greece's wild gorges are suitable for novice canyoners. Old hands will tell you stories of incredible rappels down 50, 80 and 100 metres. Fortunately, safety protocols, good organisation and general bonhomie among participants make the descent as pleasurable as possible.
Trekking
In order to know the soul of Greece, you really have to walk through nature. The variations in the landscape even on a relatively short walk make each step interesting and transform each path you take into an unforgettable experience. There are trekking paths that can be enjoyed by any reasonably fit person on almost all the islands and mainland mountain ranges, with the international E4 and E6 paths the standouts.
The E4 starts in Gibraltar and enters Greece at the Bulgarian border. It then crosses the country diagonally as far as Gytheio below Sparta and is picked up again in Crete, where it runs from west to east, terminating at Zakros. The E6 originates in Finland and enters Greece at Igoumenitsa in the northwest. It crosses Greece horizontally as far as Samothrace, where it ends on the summit of Mt Fengari. Apart from these two, you'll find countless other paths, cobblestone streets and forest roads throughout the mainland and the islands that are perfect for trekking.