Step into the past and relive the history of the Greek refugees who settled in Kavala after the Asia Minor Disaster in 1922 and the subsequent population exchange with Turkey, helping to shape one of Greece's most fascinating cities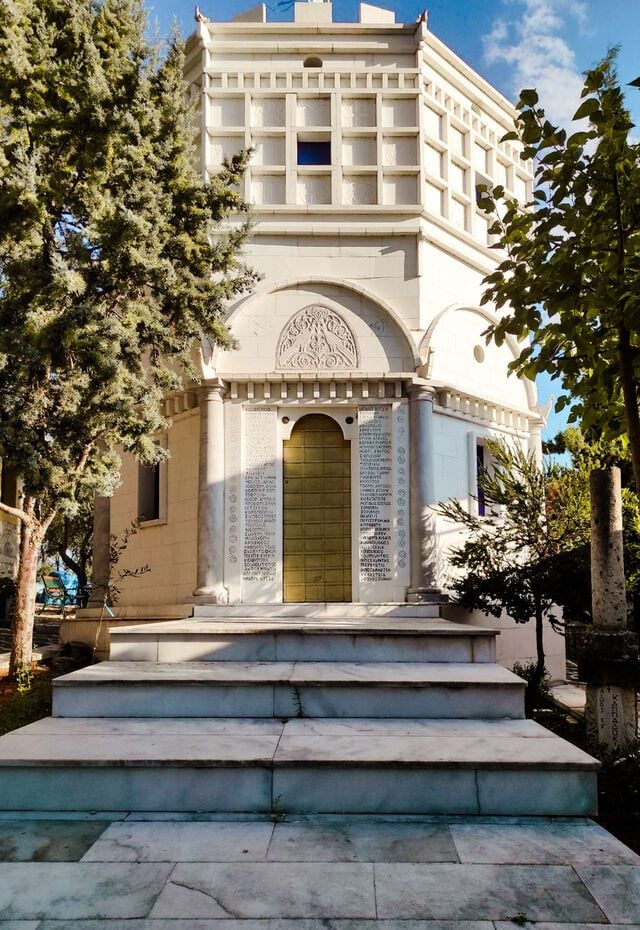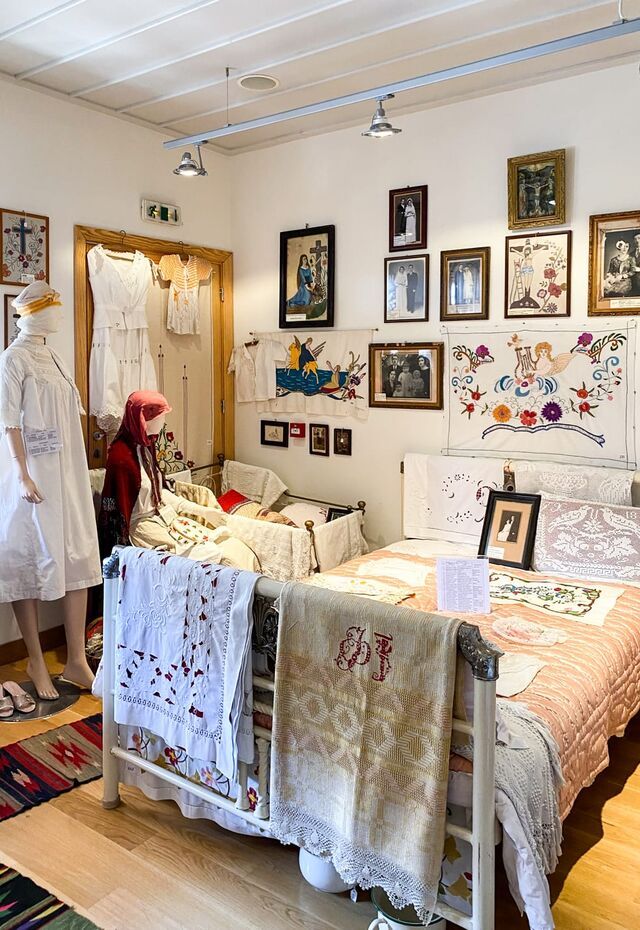 Duration
4 - 5 hrs
Season
All year round
OVERVIEW
Everywhere you turn in Kavala tells the story of its past. The architecture, food, customs, traditions and more are an amalgam of the many influences that have formed this small but vibrant city. Romans, Byzantines, Ottomans, Armenians, Jews and others have been drawn by its East-meets-West appeal in northeastern Greece. But no influence has been greater than that of the Greek refugees from Asia Minor.
Some 1.6 million Greeks left their homes in Anatolia (a large part of modern-day Turkey) during what is known as the Asia Minor Disaster in 1922 and the forced population exchange with Turkey the following year. Many were from the Greek community in Cappadocia (in central Anatolia), Constantinople and Smyrna, while others were from Eastern Thrace and the Pontic Alps. The 29,000 that came to Kavala in that first year alone (around 80,000 including the surrounding area) more than doubled the city's population, making it the fifth most populous city in Greece after Athens, Piraeus, Thessaloniki and Patra. In all, Kavala was the second-largest recipient of Greek refugees by population, behind only Drama. Even today, around two-thirds of the city's population can trace their roots to Asia Minor.
Kavala was chosen because of its thriving tobacco industry and natural harbour, which provided work for its new residents and allowed them, over time, to fully assimilate. In doing so, they added colour through new tastes, dances, songs and other Anatolian customs. It also radically changed the urban face of the city, with the previously unpopulated western and eastern fringes being turned into neighbourhoods with names like Hilia (Thousand), Pentakosia (Five Hundred), Dekaokto (Eighteen) – relating to the number of families that were originally moved there – as well as Agia Varvara, Vyronas and Girtzi. You can recognise these neighbourhoods today by the rows of identical period houses that have now been engulfed by newer apartments and houses.
So while there are many reasons to visit Kavala, a history tour that takes you to Asia Minor and back again is right up there on the list.

DON'T MISS
Highlights of Kavala's Asia Minor-related past
The Museum of Greek Refugees
The Museum of Greek Refugees is so much more than a history lesson about the population exchange of Asia Minor Greeks to Kavala (and Turks living in Greece in the opposite direction). Ηaving been set up by the Association of Asia Minor Refugees of Kavala, whose members are second and third-generation descendants of the refugees, it covers the human side of the exchange, where previously middle-class families were uprooted from their lives in Asia Minor and forced to begin from scratch in Kavala.
Their gradual integration into daily life in Kavala is witnessed through their gruelling (but ultimately rewarding) work in the tobacco industry as well as the customs and traditions they brought with them … embroideries and other heirlooms, costumes, recipes, songs and more. Through photographs, household items and testimonies, it reveals Kavala's changing urban and demographic profile. You'll be shown around by one of the members of the association who can tell you the story behind each of the handpicked treasures.
The tobacco warehouses and museum
Whether empty or renovated, the tobacco warehouses add a special atmosphere to Kavala and are a great photo opp on any stroll around the city. The Municipal Tobacco Warehouse has been adapted into a cultural venue and the Régie Tobacco Warehouse has been converted into a three-storey shopping mall. But the most interesting – in terms of learning more about Kavala's influences from Asia Minor – is the Tobacco Museum, which explores the cultivation and production of tobacco but also honours the dedication and sacrifice of the refugees who worked in the industry and helped Kavala grow into a city with mansions, schools, hospitals, libraries and other public buildings.

Akontisma
Completing your experience is a visit to Akontisma, a folk village built to showcase Kavala's Cappadocian heritage. You'll find it around 16km from Kavala, just beyond the settlement of Nea Karvali on a hill with an uninterrupted view of the Aegean. It's an area that's been inhabited since the 4th century BC – housing Ancient Thassians, Macedonians and Romans (for whom it was an important stop on the Via Egnatia East-West trading route), followed by Byzantines, Ottomans and finally the Cappadocian refugees who settled here.
The refugees built Nea Karvali using the ruins of a Turkish village that was destroyed during the 1st World War by the Bulgarians, with an architectural style similar to the town of Gelveri (today's Güzelyurt) in Cappadocia, whilst also incorporating details of traditional mountain settlements of Kavala.
An initiative of the Nea Karvali Cultural Centre, Akontisma preserves all of that history, with a Garden of Remembrance (that includes moving stories from the original inhabitants) and the Chapel of Agios Mamas, with a shrine to the 3rd-century AD saint born in Cappadocia and the centre point of a festival held each September. Just below the church is the all-white Cappadocian Tower, where refugees engraved the names of their original villages. If you're lucky, you'll find Mr Kaplanis (the chairman of the Nea Karvali Cultural Centre, whose family descended from Cappadocia) on-site to fill your visit with colourful stories about the history of the village and the surrounding area.
* See the Get Planning section below for practical details on the destination and the museums/cultural village, including excerpts from articles of international journalists hosted by Discover Greece to live this experience for themselves.

Book your trip
All your holiday planning needs in one place, letting you book direct and benefit from official online rates
Private
9 hours
Free cancellation
Not sure? You can cancel this reservation up to 48 hours in advance for a full refund
GET PLANNING
What is the best way to get to Kavala?
Kavala has an airport with direct flights from Athens throughout the year. It is also an easy drive (171km, 1hr50min) from Thessaloniki, which has an international airport.
How do you get to Kavala's Museum of Greek Refugees, Tobacco Museum and Akontisma?
The Museum of Greek Refugees and the Tobacco Museum are in Kavala city Center and 30km (around 30min by car or taxi) from the airport. You can also reach the city centre from the airport by bus (more info here).
Akontisma is around 16km (20mins) from Kavala city centre and 17km (15min) from the airport.

When is the best time to visit Kavala?
Kavala is worth visiting at any time of year as every season is different.
The surrounding landscape is at its most beautiful in the spring, while summer is the best season to enjoy the beaches near Kavala and to visit Thassos.
Museums and cultural sites:
Museum of Greek Refugees
Tuesday, Thursday, Friday 09:30-13:30
Sunday 11:00-14:00
More info here
Free admission
Tobacco Museum
Thursday-Friday 08:00-16:00
Saturday/Sunday upon request
Tickets: €2 euros (€1 reduced)
Akontisma
Open all year round
Opening times and more info here

How long do you need to explore Kavala's Asia Minor-related past?
Visiting the stops suggested will take 4-5hrs (including the journey to Akontisma).
You will need around 1hr (each) for the Museum of Greek Refugees and Tobacco Museum.
A couple of hours is enough for Akontisma, or you could stay to eat or enjoy one of the events held there.
This experience has been road-tested by Discover Greece, including sending international journalists to live the experience for themselves. Here are some of their highlights:
The Museum of Greek Refugees
"A small museum next to the aqueduct remembers the wave of refugees who arrived here… The few items that the refugees brought with them became their treasured possessions: dolls, books, jewellery, watches, radios and even sewing machines… The Zacharopoulos [couple] bid us farewell by spontaneously singing a song from their Turkish homeland – and wish us good luck and strength in our endeavours."
- Lydia Polzer for WINGS Magazine (Eurowings inflight magazine)
Full article (in German & English, p.68-73)
"The refugee legacy looms large in Kavala… Make your first stop the Museum of Greek Refugees on Kolokotroni Street, where old photos and iconography line the walls… One of these pictures, a sepia photo, shows a man and woman dressed in simple clothing – the parents of founder Manolis Zacharopoulos, who came to Kavala from Asia Minor as part of the population exchange… Tensions have been mostly ironed out now and clubs and societies run by their descendants keep the old customs alive, making for a city that's as culturally diverse as it is charming."
- Tina Walsh for The Telegraph
Akontisma
"The refugee legacy looms large in Kavala… Make your first stop the Museum of Greek Refugees on Kolokotroni Street, where old photos and iconography line the walls… One of these pictures, a sepia photo, shows a man and woman dressed in simple clothing – the parents of founder Manolis Zacharopoulos, who came to Kavala from Asia Minor as part of the population exchange… Tensions have been mostly ironed out now and clubs and societies run by their descendants keep the old customs alive, making for a city that's as culturally diverse as it is charming."
- Jan Schafer for Seigener Zeitung
Full article (in German)