Athens itself is a city of many wonders, both ancient and modern. On top of that, it can also be the starting point to fill your holiday story with even more beautiful and incredible experiences. Venture to any one of hundreds of heavenly destinations nearby and you'll find a world that can live up to all your holiday dreams. Even on a single day trip, you'll be amazed at the range of opportunities for fun, fascinating new adventure or simple relaxation on the doorstep of the capital.
Barely out of the shadow of the great Athenian monuments, you can make it to the beach in minutes, try out a new water sport or hike across breathtaking mountain landscapes. Within easy reach are both mainland and island resorts, where cosmopolitan chic and picturesque charm go hand in hand. As if that weren't enough, a rich tapestry of history and culture will uplift you and a familiar brand of heart-warming hospitality, radiating out from the city and into its surrounding provinces, make you feel at home.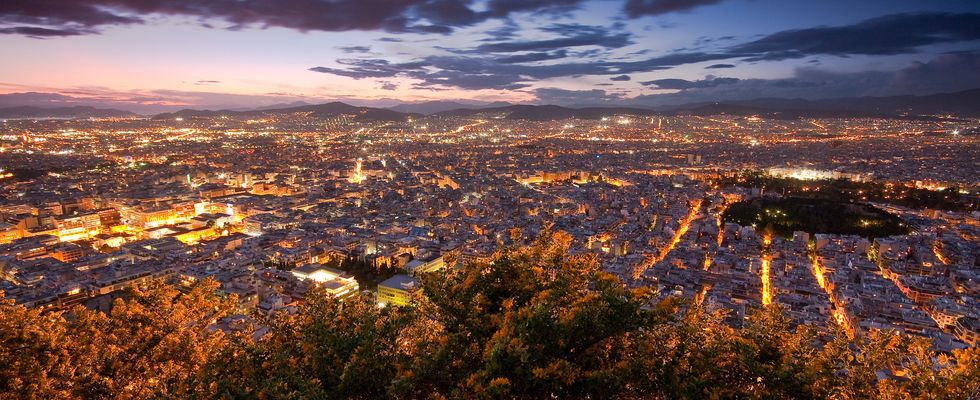 Islands in the blink of an eye
Athens proudly boasts an exquisite cluster of islands in the Argosaronic Gulf, where you can still experience a little of the capital's urbane charisma and the pleasures of sun and sea remain throughout the year. All the islands have their own distinctive character, customs and attractions that can make your time there truly special. On Hydra, for instance, you can turn the clock back to the era before the motor car. Here, the favoured mode of transport is on foot or by horse and carriage.
On Poros and Spetses, with their proud naval associations, you'll be buoyed up by history. True to Olympian tradition, Spetses also offers the spectacle of October's mini marathon and the popular local triathlon, the 'Spetsathon' in April. Finally, you can always just 'go nuts' on Aegina, the home of the pistachio. A late September festival naturally coincides with the yearly harvest. Apart from a chance to sample the nuts baked by the experts, the occasion also offers a taste of the island's rich agricultural heritage through its local art and handicrafts, folk music and architecture.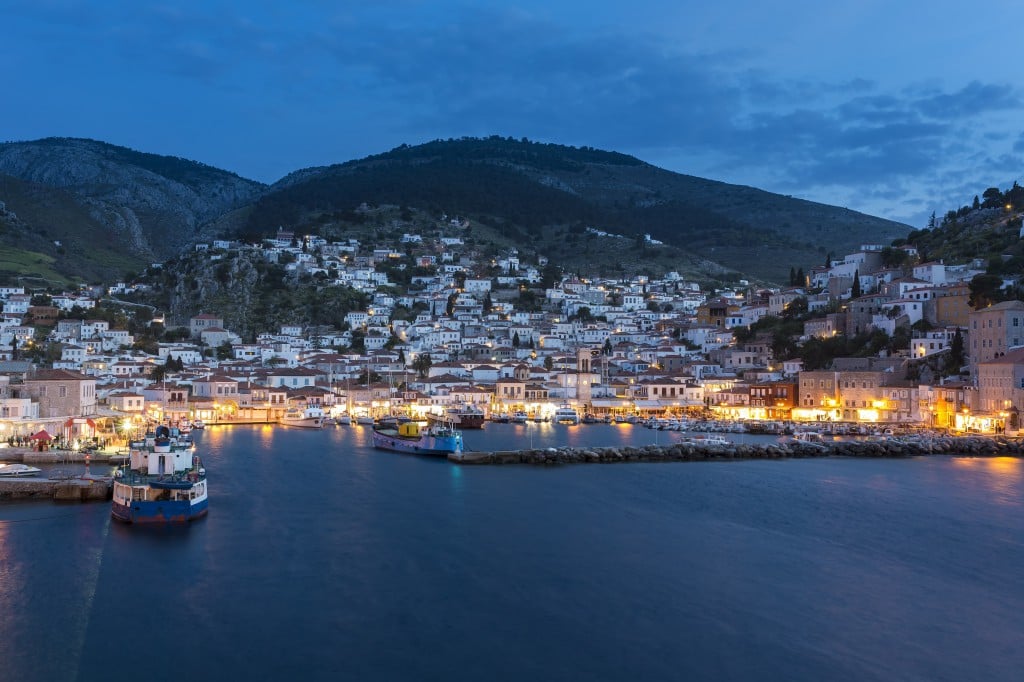 A trip with a vintage taste
How about enhancing your time spent in Greece's modern day capital, with a visit to nearby Nafplio in the Peloponnese, a latter-day seat of government. You'll be swept off your feet with castles, Ottoman, Venetian, and neoclassical influences and enchanting narrow streets that beg for your exploration. Steeped in history, it has also cultivated a more modern cosmopolitan vibe to set the seal on its all-year-round irresistibility.
On the way there, you'll encounter cultivation of another sort. Tucked into mountains decorated with ancient temple ruins, lies the village of Nimea and its copious vineyards. Your head will be spinning with local myths, as you marvel at time-honoured wine making practices and get to sample some of their finest creations, and hopefully take some home.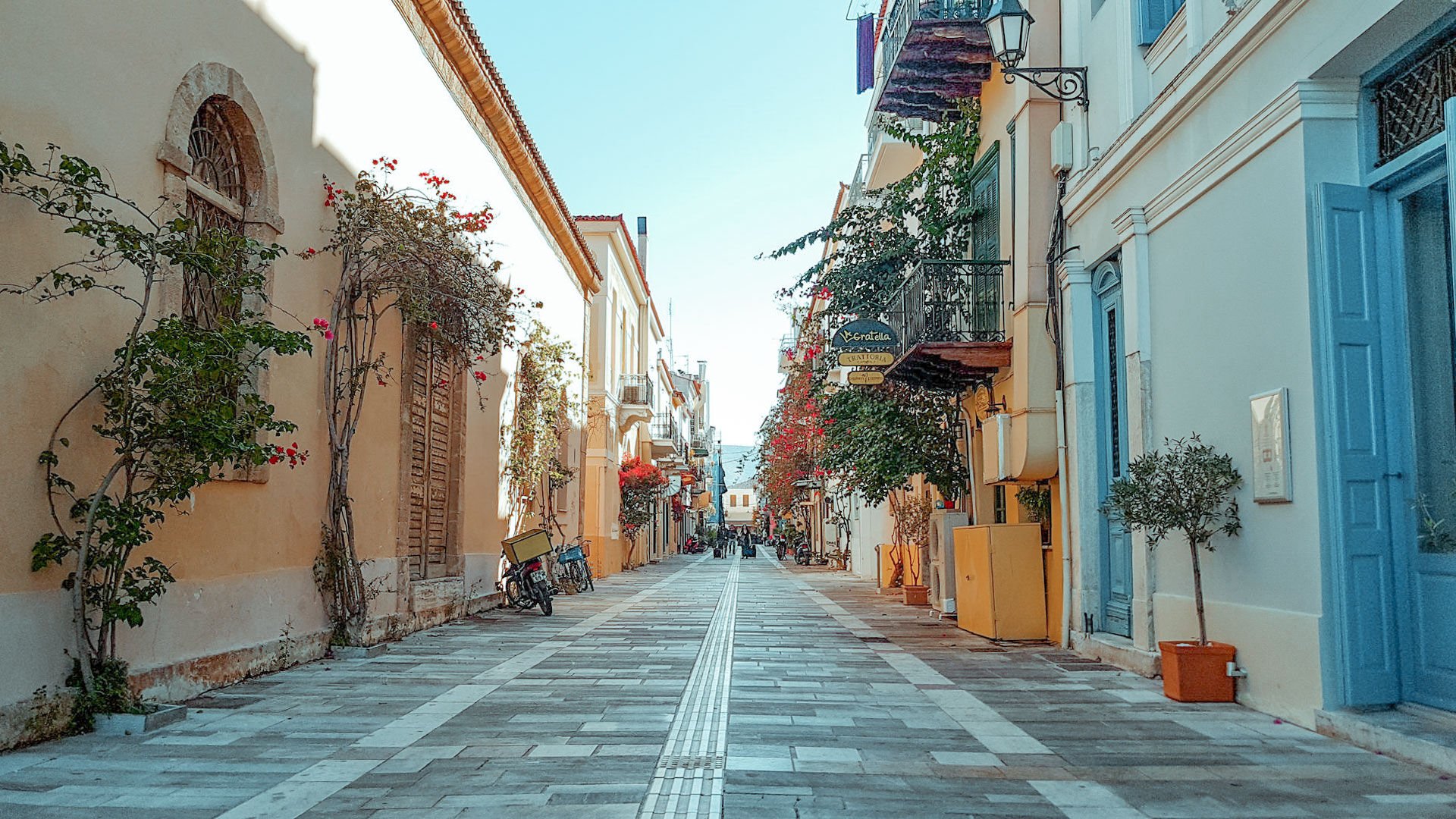 Raising the curtain on past and present
If you like your drama played out against a spectacular mountain backdrop with a stylish little harbor on hand for a coffee break, the ancient theatre of Epidavros is an essential day trip. Standing on the stage, looking up into its many tiers, you can feel that healing of the soul, for which the theatre was first intended, and imagine yourself an actor from antiquity enthralling your audience as early drama began its journey towards the form we recognize today. So wonderful are its acoustics that the faintest of whispers can be picked up way back in the top row, encouraging, to this day, actors and musicians to make every performance one to remember.
Take in an evening play or a concert and hear actors' lines punctuated by the call of night birds or melodies soar straight up into the star-lit heavens. A visit in the day is equally astounding as the sunshine reveals the extent of ingenuity and inspiration that went into its construction.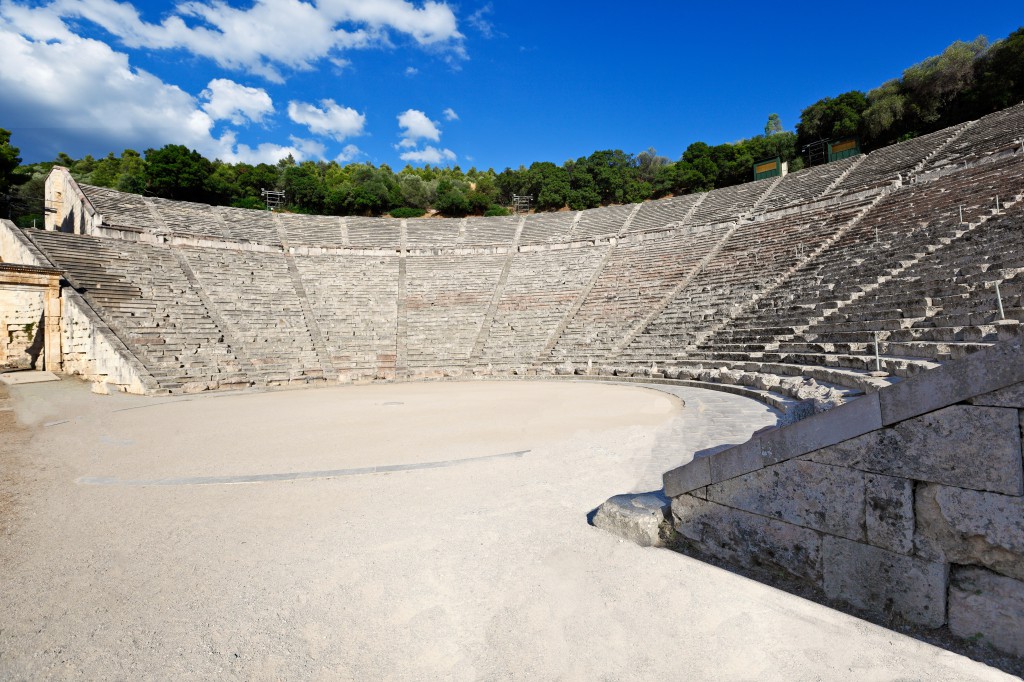 Finding your range: for fans of mountain and sea
Can't quite make up your mind if it's mountain or seaside pleasures you're looking for? Well, a quick north-westwards jaunt out of Athens to the Parnassos range and both can be gift-wrapped in a single experience. Your first stop should be in Livadia, whose souvlakia are second to none. Then, it's on to happening, cosmopolitan Arachova, hosting skiers and all manner of assorted fun seekers. The ski-centre itself is Greece's biggest and smoothest running with very competitive prices and no less than 20 pistes to enjoy.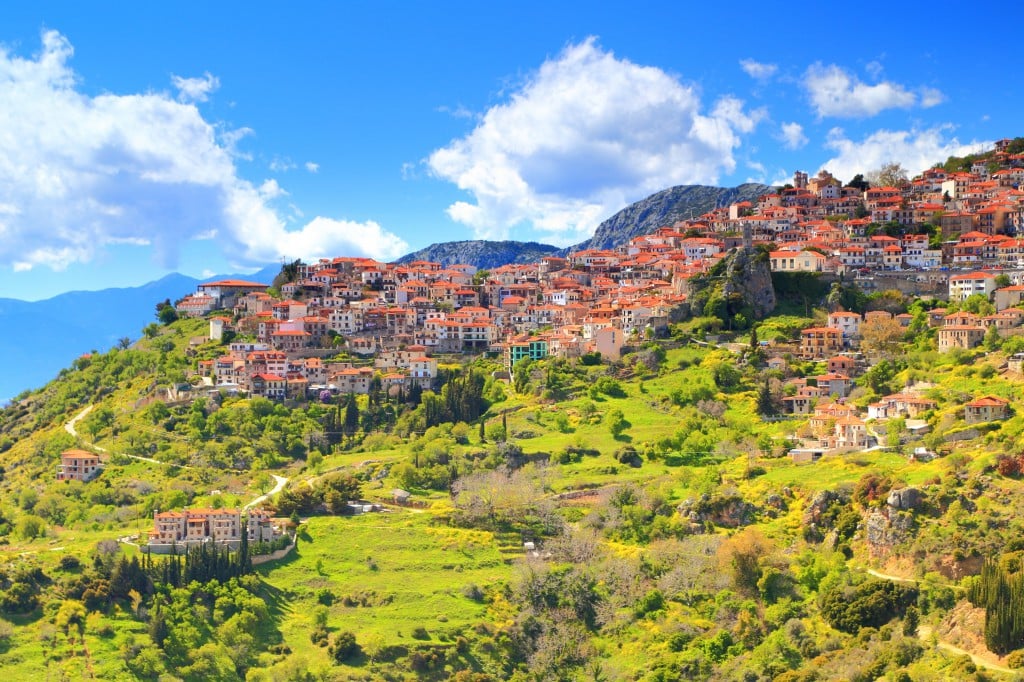 And once you've mastered those slopes, majestic Delphi will steal your breath in quite another way.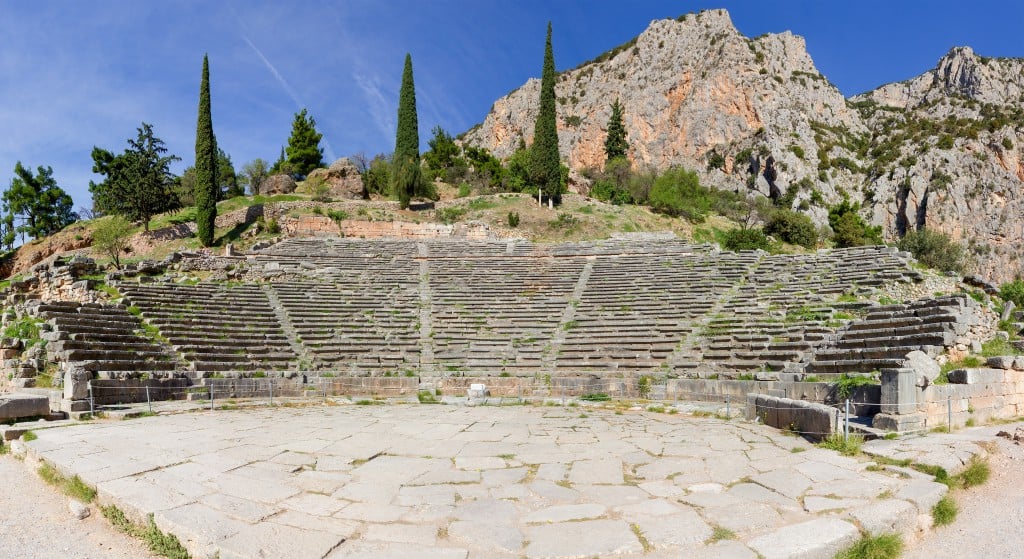 It's easy to see why here in the ancients' 'naval of the world' they found their closest connection to the gods. This leaves only a winding coast-bound road down through a carpet of olive trees to the delightful port of Galaxidi, adorned by the elegant homes of naval captains and a maritime museum for lovers of all things connected with the sea.
Conclusion
So whatever you have in mind as the perfect complement to your stay in the Greek capital, your need is guaranteed to be met. Mountain or sea, sun or shade, all-action or putting your feet up, or a bit of everthing, all it takes is a short step out of Athens into your own personal holiday playground.
Stepping into more opportunities out of Athens
Meteora: The stuff of dreams. Monasteries cling, as if suspended in air, to columns of rock, themselves towering over all they survey. It's well worth going the distance from Athens; the wonder of Meteora will stay with you forever.
Porto Cheli: A two-hour drive out of Athens will take you to the picture perfect resort of Porto Cheli. This strip of land reaching out into the Argosaronic Gulf has everything one could expect of a sun and beach experience, with stunning views and peerless hospitality a given.
Halkida: Just up the road from Athens is Halkida. Capital of Evia island and literally and spiritually bridging the gap between mainland and island culture, it is also famed for its 'mad' waters which change direction every six hours, thanks to the convergence of two gulfs.