In case you haven't noticed yet, summer is in full swing in Greece and, frankly, if you're not here, you're missing out!
As part of the Happening Now: #GreekSummer campaign, the Discover Greece team has come up with five ways for you to make the most of Greece's spectacular beaches. While it's sand, pebbles or shingle, turquoise or ink blue seas, the beaches are drop-dead gorgeous. But, there's more to do than just lie on your beach towel all day!
Day and evening, the modern Greek beach experience offers a variety of activities beyond swimming: from taking an intense SUP Yoga class to hailing a sea-taxi to easily get to remote beaches known only to the island few. Let's go down to the beach and open your eyes to a whole new world of seaside fun.
Take a beach yoga class
All over Greece – in Athens, on Paros, Lesvos, Crete and the Peloponnese – yoga goes beachside! A little bit of extra core action and balance might be needed, as you get ready to dig your hands and toes in the crystal sands at pristine beaches. The choices range in price and facilities. There is even an entire island dedicated to the discipline: Silver Island Yoga, a 60-acre privately owned yoga oasis retreat for a lucky 10-at-a-time tops! For the rest of us, the options abound. Just ask around and there is likely to be a yoga class at a beach near you. If you're planning to visit the Cyclades between September 8-14, 2015 the Passithea hotel complex on the island of Folegandros sets the tone for this seven-day retreat as Mara Konstantinidi stretches the wellness concept, with added activities such as group walks and day-long boat excursions.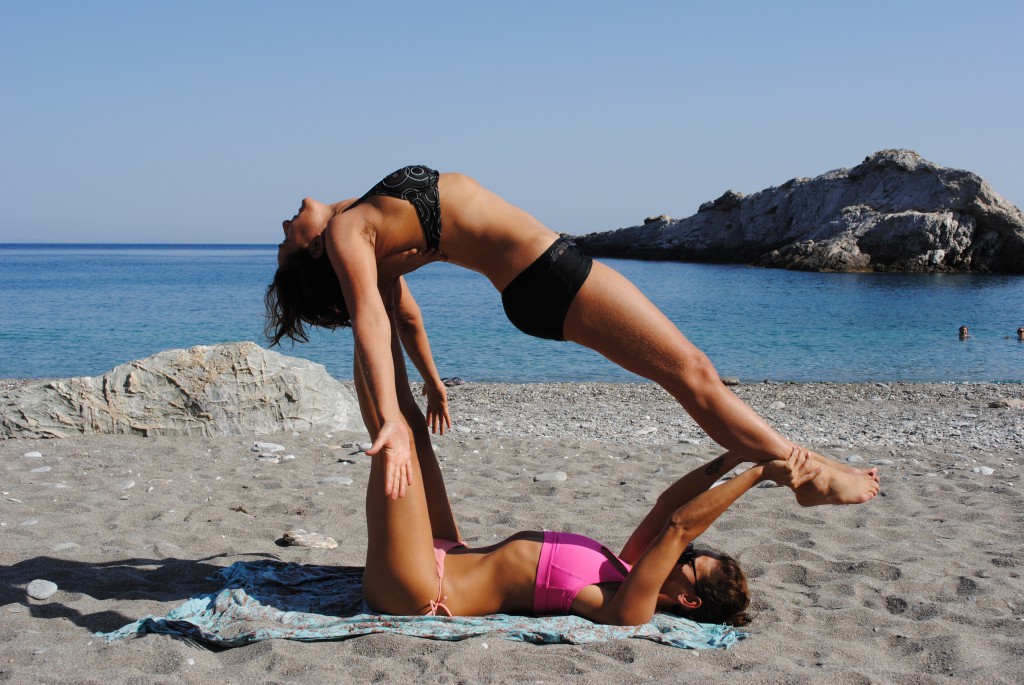 Get SUPed up!
Stand up Paddleboard, or simply SUP, is the energetic new craze in water activities riding a wave of popularity for its relatively easy learning curve and wide appeal. Lots of watersport facilities on the beaches throughout Greece offer the new fun sport, with hard and soft core programs to choose from. In Athens you'll find a more leisurely chance to coast at sunset at OnAqua at Voula's SouthCoast Beach, while a little farther south along the coastline, the therapeutic Vouliagmeni Lake hosts a number of water activities such as snorkeling and aqua aerobics. On Crete, in Chania, SUP gets "souped up" as the dedicated team at PaddleboardYoga offers specialized day experiences, guided tours, packages and retreats complete with Cretan hospitality and culinary specialties. Experience five-star Mediterranean well-being at the source. PaddleboardYoga.net has organized an eight-day SUP Yoga Retreat in Chania, Crete on October 10. The full program including trekking, excursions, and pink sand beach yoga all happens at the Cliffside villa at Mare Nostrum overlooking the crystal waters of Loutraki Beach.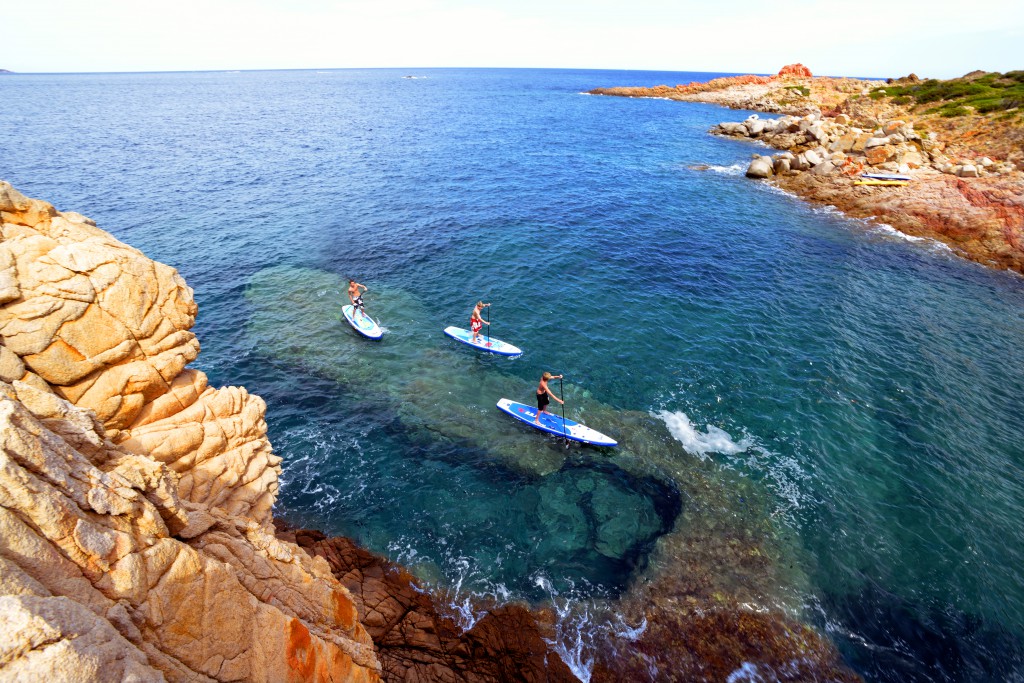 Take a couples-only luxury caique romantic cruise
Imagine wooing your partner as a charismatic traditional fisherman/captain takes you around an island under a full moon, the lights of the charming port in the near distance shimmering in the night. Many local captains with fishing or sailing boats are available for private cruises under the stars. But for a more exclusive and glamourous experience, why not wow your better half by booking a suite at the luxury Blue Palace Resort and Spa in Elounda, Crete. Indulge in Romance aboard the resort's Romantic Sunset Caique Trip. Here, scrupulous attention to detail satisfies and sets the mood with exquisite food, wine, and champagne, just for you. Tradition and authentic luxury doesn't get better than this as you romance your partner aboard a traditional Greek fishing boat, known locally as a caique. The breathtaking scenery along the Elounda coastline, is highlighted with a cruise around the islet of Spinalonga, the setting for the book "The Island" by British author Victoria Hislop.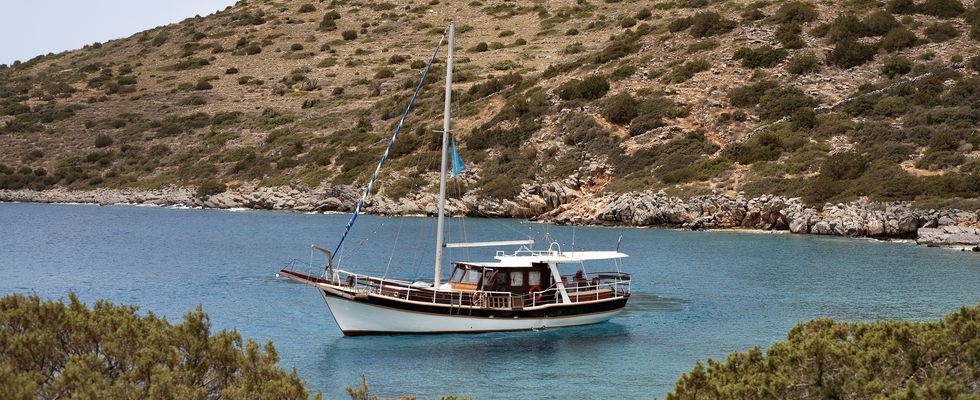 Take the kids and … Babewatch!
Summer camp is not only for kids who don't go away on a family holiday. In fact, more and more parents are seeking pop-up summer camps and children's activities programs to get a chance to relax as well. In Halkidiki, Sani Resort's Babewatch, gives parents time to enjoy its many Sani Beach Experiences as it takes the kids off their hands for a while. Meanwhile, in the Southwest Peloponnese, the luxurious Costa Navarino's Sandcastle Program (for ages 4-12) offers a fun roster of activities with rates based on the hour/half day/full day and longer. Young guests can create their own Greek antique and ancient clay designs or play water polo, golf or learn to make pizza. For the toddlers (ages 4 months to 3 yrs) there's Cocoon, which keeps the little ones creatively engaged and encouraged to develop their skills under the supervision of qualified baby nurses and trained staff. Parents may attend as well.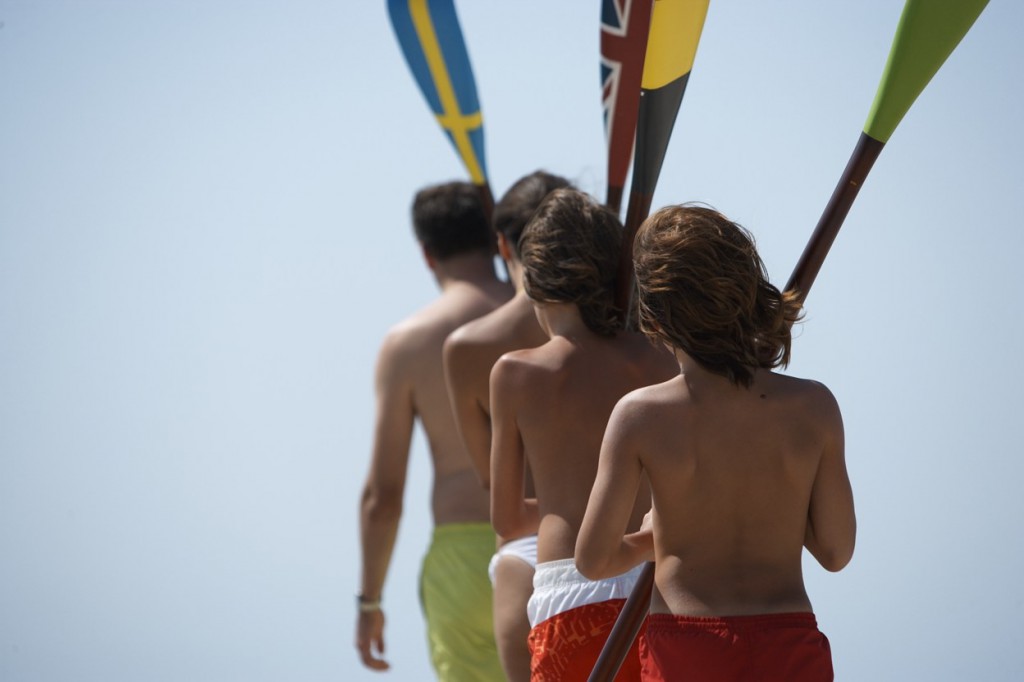 Grab a (sea) cab to the beach!
No sense trekking to the beach, although that might not be a bad idea to get some leg tone, when you could hop on one of the delightful island sea taxis, a standard mode of transport for many islands. On Koufonissia, one of the tiniest of the Greek islands with no cars, legend Captain Prasinos and his fleet of seven whisk passengers to and from the island's popular beaches and neighboring uninhabited isle Kato Koufonissi. On Donoussa, the island's sea taxi, Magissa takes you to some of its more remote beaches, such as Kalotaritissa, three delightful swimming coves in one. And here's a useful tip for seafaring explorers: talk a walk along many a charming Greek port and its likely you'll find a variety of day or half day cruises that will add a by-sea perspective to your Greek isle experience.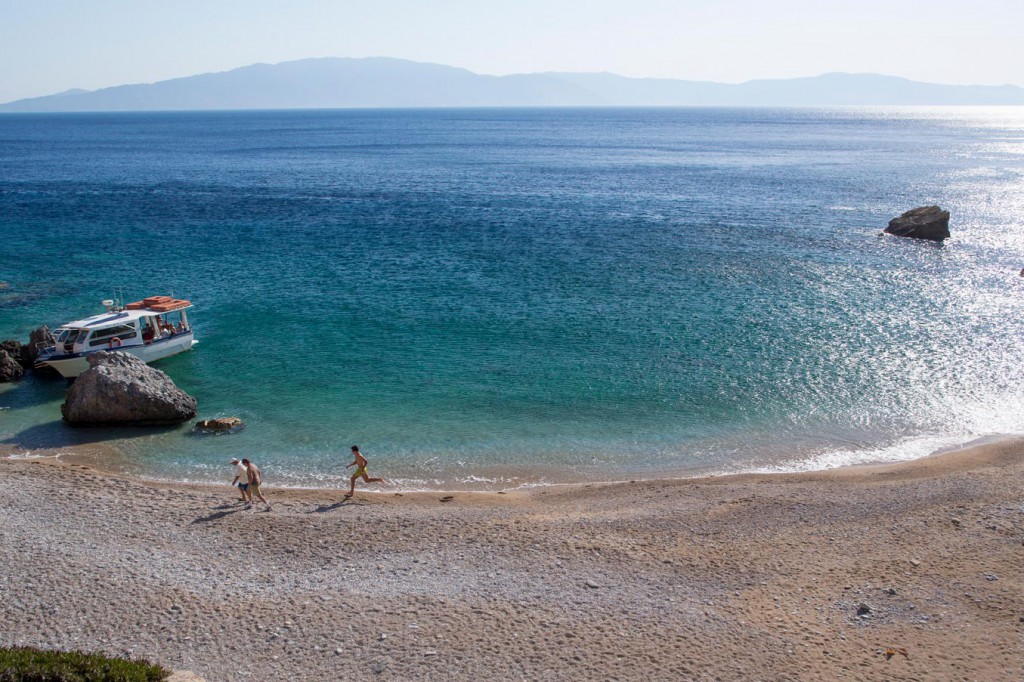 And don't forget to post your Greek beach images, with the hashtag #GreekSummer, and you might see it shared on the campaign website www.mygreeksummer.com